What is Za'atar Seasoning?
Za'atar is a Middle Eastern spice blend made from toasted sesame seeds, dried thyme (za'atar actually means thyme in Arabic), dried marjoram and/or oregano and sumac (a spice with a tangy lemon flavor). Those are just guidelines for the ingredients, however, since very cook or brand of za'atar will have their own special recipe. I'm a big fan of Middle Eastern food and all its flavors and za'atar features prominently in the cuisine.
Some people use za'tar to spice up olive oil or yogurt for an easy bread dip. It also works well to spice up a salad dressing, but I think it really shines when used on roasted meats, which brings me to this recipe for Za'atar Chicken Legs made in your air fryer.
This recipe is so easy to prepare and delivers so much flavor that it's great for a weeknight meal as well as for a weekend dinner party. The cooking time will vary slightly depending on the size of chicken legs that you buy, so keep that in mind. If the chicken legs are really huge, do add a few minutes to the cooking time and check for doneness with an instant read thermometer.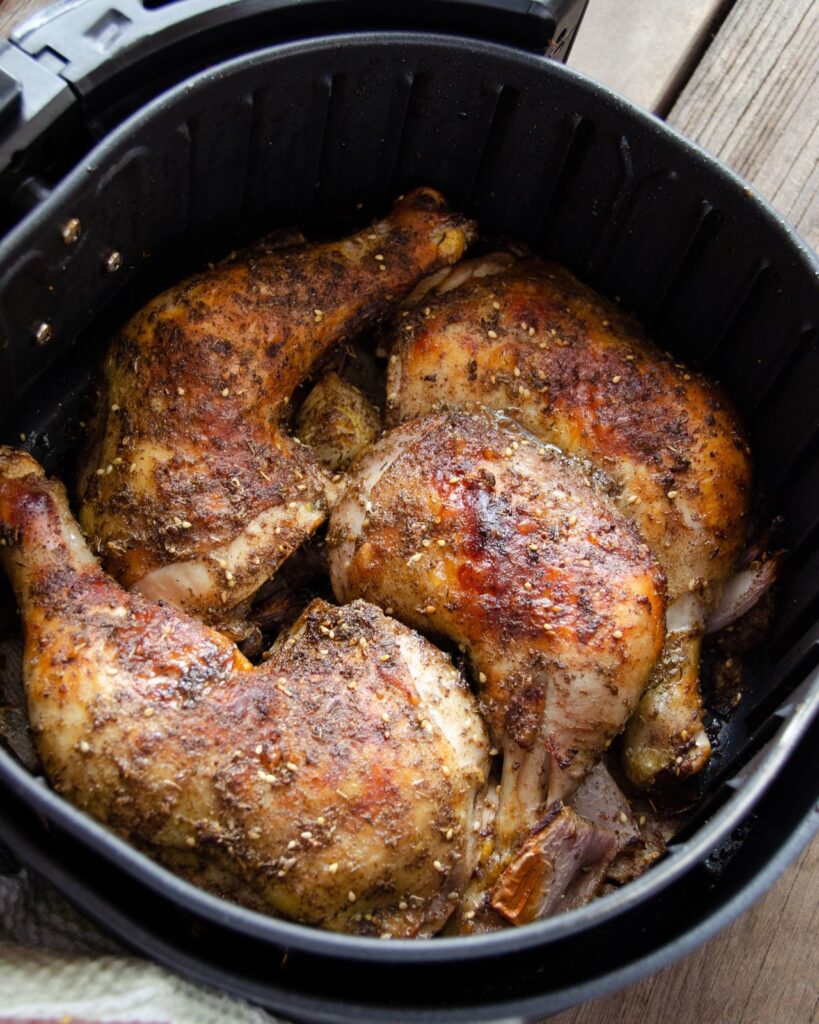 Once the chicken legs have finished air-frying in roughly 30 minutes, serve with some basmati rice, some pita bread or naan and a green vegetable or salad. The cucumber salad with visalia onion dressingwould be a perfect accompaniment.