Once you have a winning recipe that you love, it's amazing how many different variations you can create. This savory brunch bread takes my super popular buttermilk biscuit recipe and turns it into a loaf of bread. Adding bacon, Cheddar cheese and fresh chives gives this tender bread a savory, salty note that is pretty much irresistible.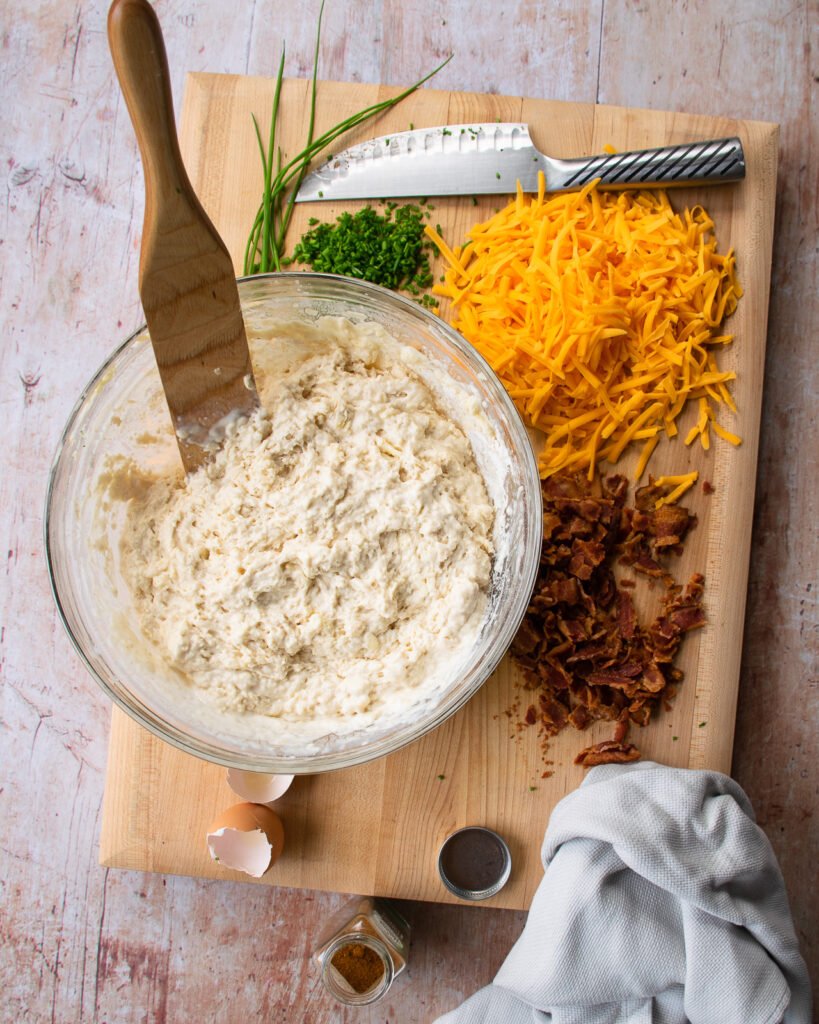 The key to making the basic batter for the bread is the same as for making biscuits. You slightly freeze your butter and grate that frozen stick of butter into the dry ingredients. This is so much easier than having to cut butter into the flour – just be careful with your knuckles! The batter itself is quite wet, just as with my buttermilk biscuits. Don't worry about that and don't over-mix the ingredients to try to compensate. Just know that it's a wet batter.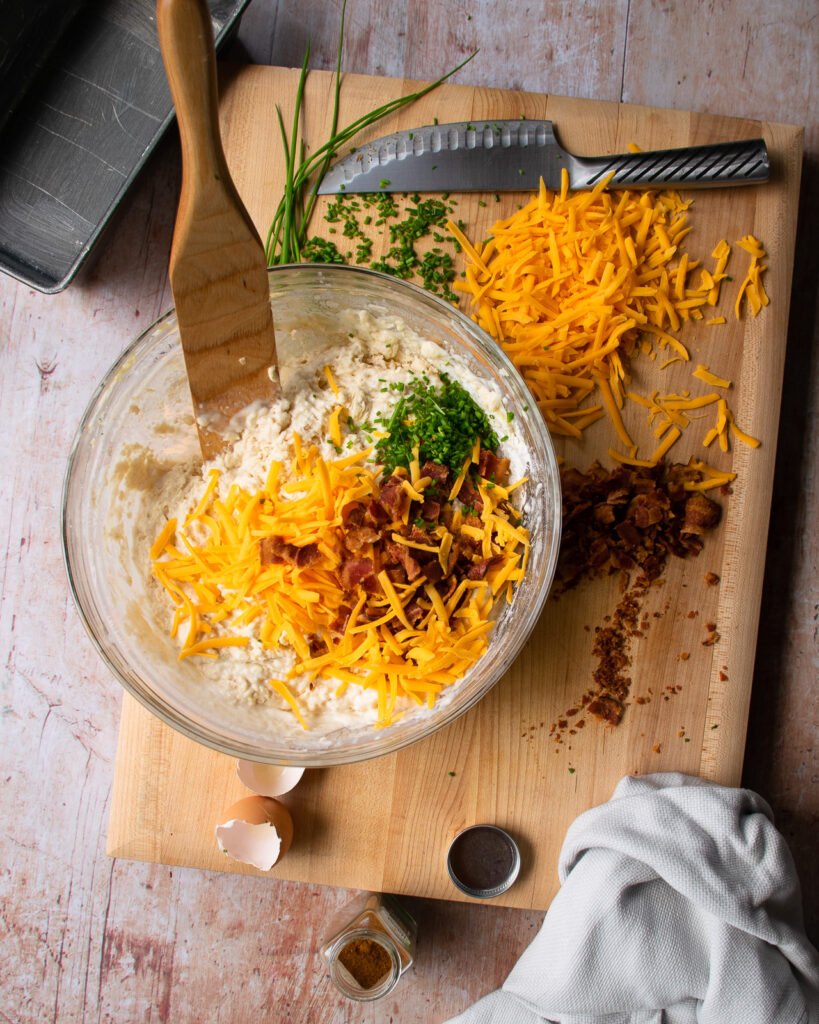 Once you have the basic batter made, fold the bacon, cheese and chives in with a few turns of a spatula or spoon. I've used orange Cheddar cheese here so that I can see that delicious cheese morsels in the bread, but you can swap it out for yellow Cheddar or another cheese altogether. If you want to add a spicy note, you could use pepper jack cheese instead, or try Gruyère for a delicious nutty alternative.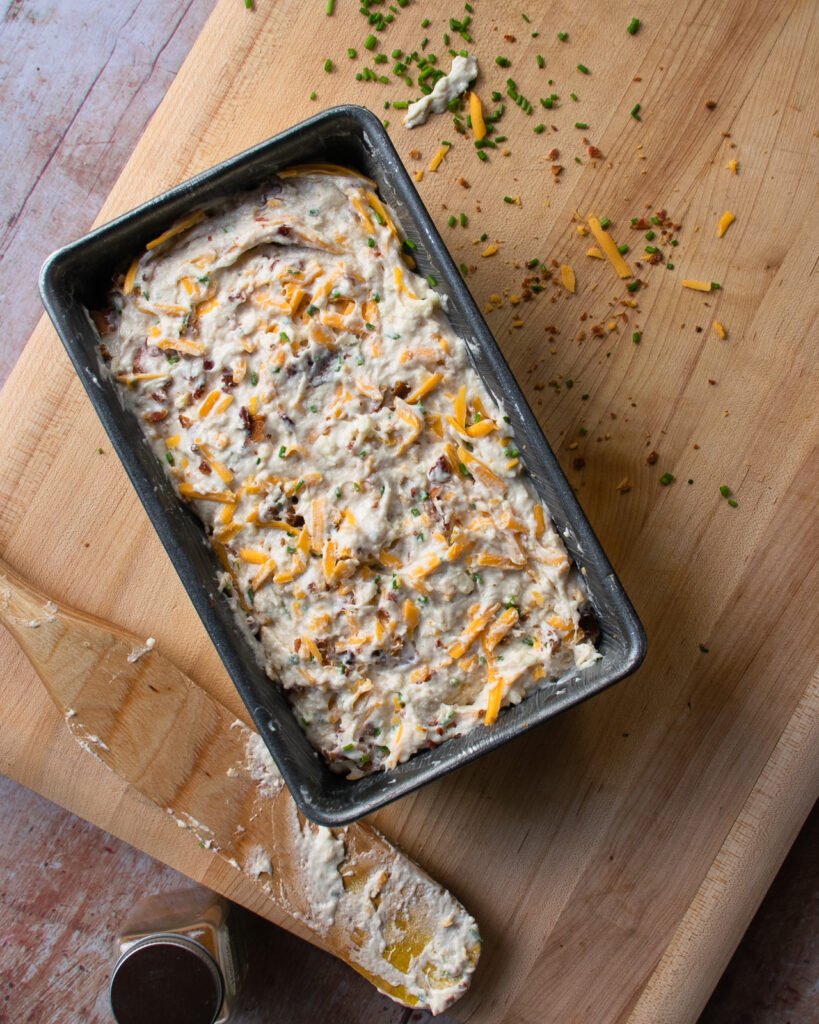 If you're going for gold, reserve a little of the cheese to go on top of  the loaf. That gives the bread that gorgeous brown top and lets the lucky guests know that there's cheese inside, which will just add to the anticipation of a warm slice.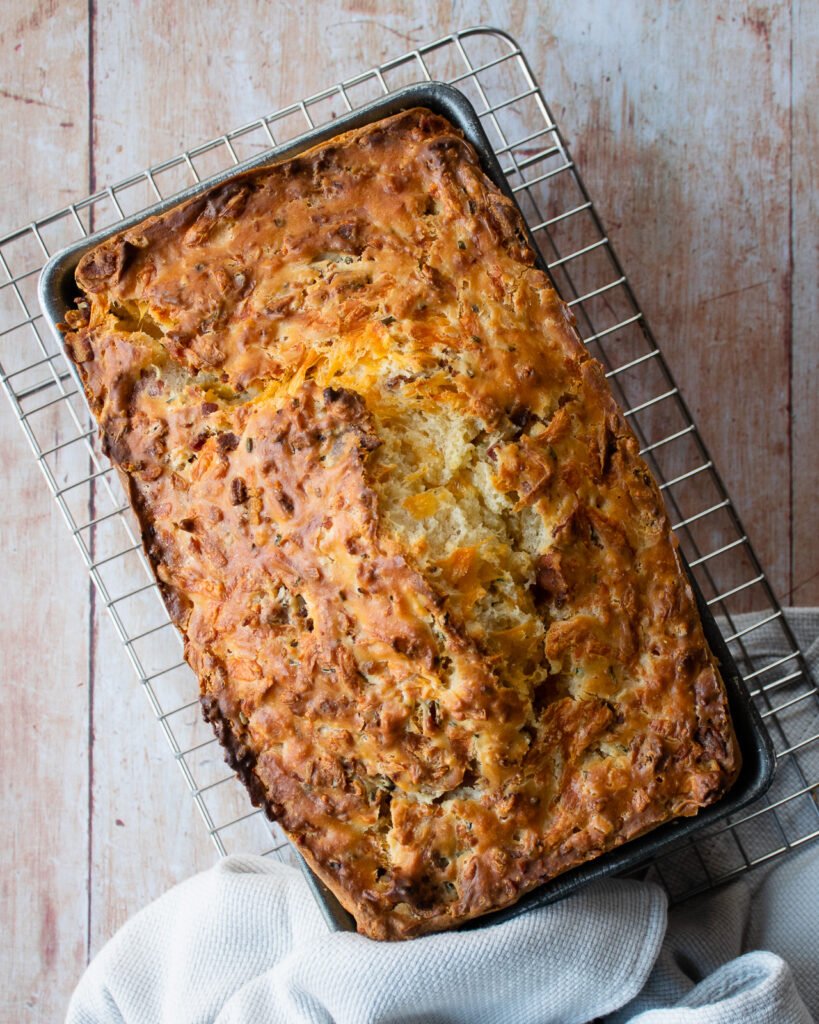 This loaf does take almost an hour to bake, but it's so worth it. Let it cool in the pan for several minutes before transferring the loaf to a cooling rack. There's no need to let it cool completely and I doubt you'd have the will power to do so anyway. Slicing into this loaf while it is still warm is a real treat.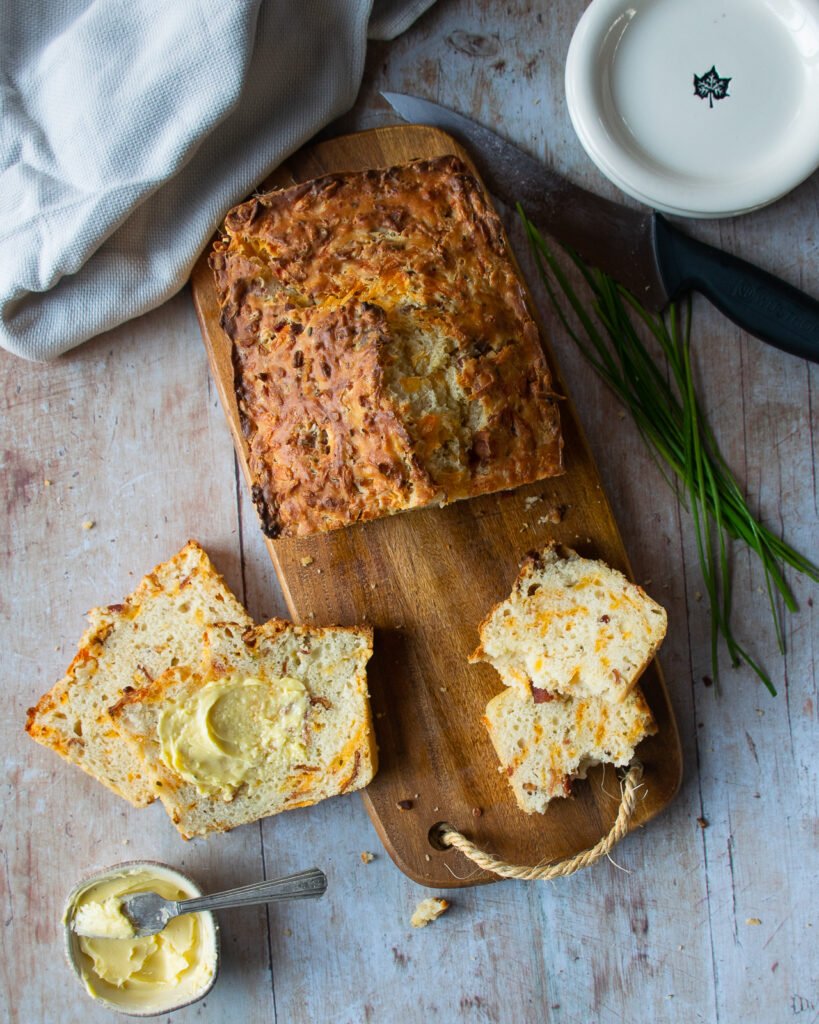 If you're serving this to a crowd for brunch, I doubt you'll have any left over, but if you do… toasting this the next day and spreading a little butter on top is a little slice of heaven. Maybe you should save a few slices just for that very reason!