I made many batches of biscuits before landing on my recipe for buttermilk biscuits. I fed workmen who were working around my house, I fed the cable guy, I fed my neighbors, but finally decided that the end recipe was tender enough, moist enough and tasty enough and I was very happy.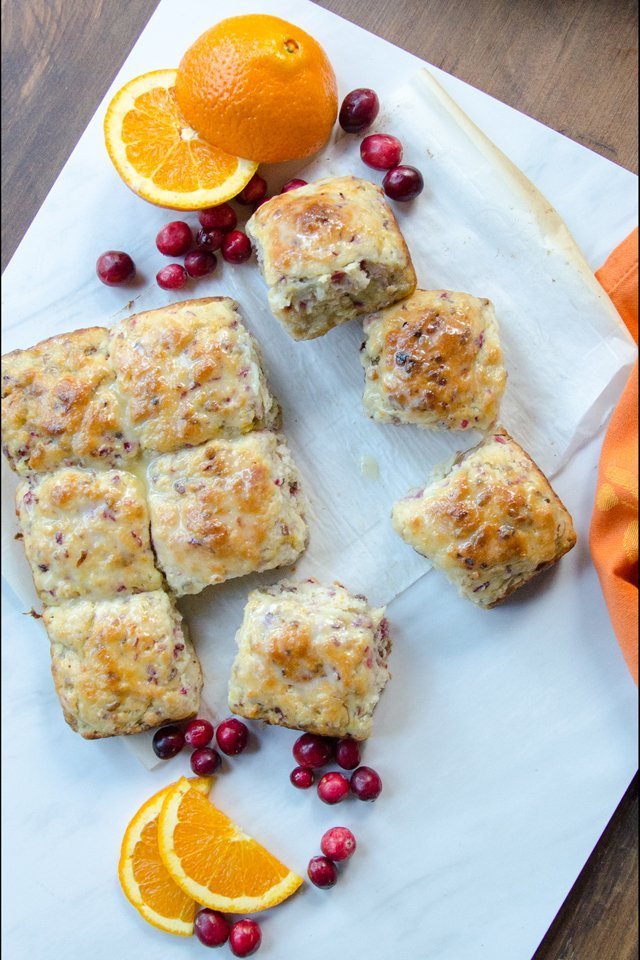 There were three keys that led me to my final recipe. The first was that you really need to use self-rising flour. It is made from a soft wheat and produces a really tender biscuit. If you can't find self-rising flour (or if it's late and you just need biscuits but don't have any self-rising flour at home), you can make your own self-rising flour by combining 1 cup of all-purpose flour with 1½ teaspoons of baking powder and ¼ teaspoon of salt. Make three cups of this substitute and then measure out the 2⅓ cups needed for this recipe.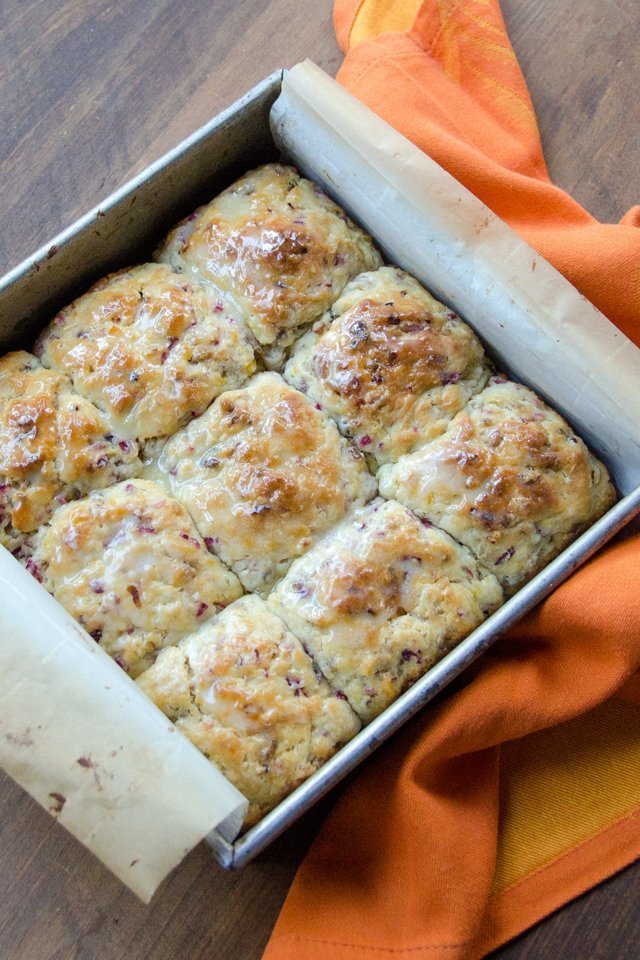 The second key was the trick of grating the butter into the flour mixture. The goal is to cut the butter into the flour without leaving the pieces too big, nor too small. Grating the slightly frozen butter created pieces of butter that were all the same size and were easy to incorporate. Use the butter wrapper to hold onto the butter (which will start to melt as soon as you hold it) and be careful when you get to the end of the stick.
Finally, I used a technique borrowed from Shirley Corriher, a personal culinary hero of mine who wrote the book Cookwise (which is very worthwhile reading). Shirley keeps her biscuits moist with a very wet batter because it makes sense – if you want something to remain moist, you have to start with it moist. Right? With a moist batter, you can't roll and cut out the biscuits so instead, she tosses the biscuits back and forth in her floured hands and just pops them into the cake pan. I find it easier than rolling and cutting, frankly, and there's no waste at all.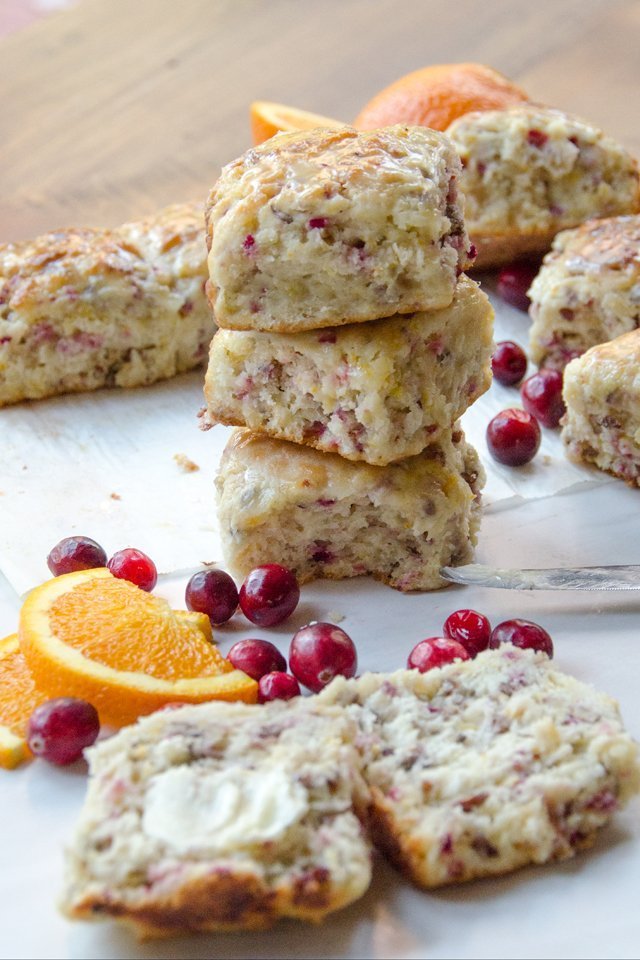 With those three keys, this buttermilk biscuit recipe was born. Then came time to add ingredients and have some fun with it.  With cranberries on my mind, I thought about one of my favorite crostini toppings for holiday entertaining – a simple cranberry orange crostini. So, this recipe for Cranberry, Orange and  Pecan Buttermilk Biscuits simply folds in  those flavors of cranberries and orange, along with a few pecans for good measure. You can use a food processor or mini chopper for the cranberries and the pecans if you like, but you don't have to. The biscuit recipe has enough sugar in it (which is quite controversial to folks, it seems!) to sweeten the cranberries just enough, making this a biscuit that can be a savory accompaniment, but is sweet enough to have with tea in the afternoon and feel like a treat.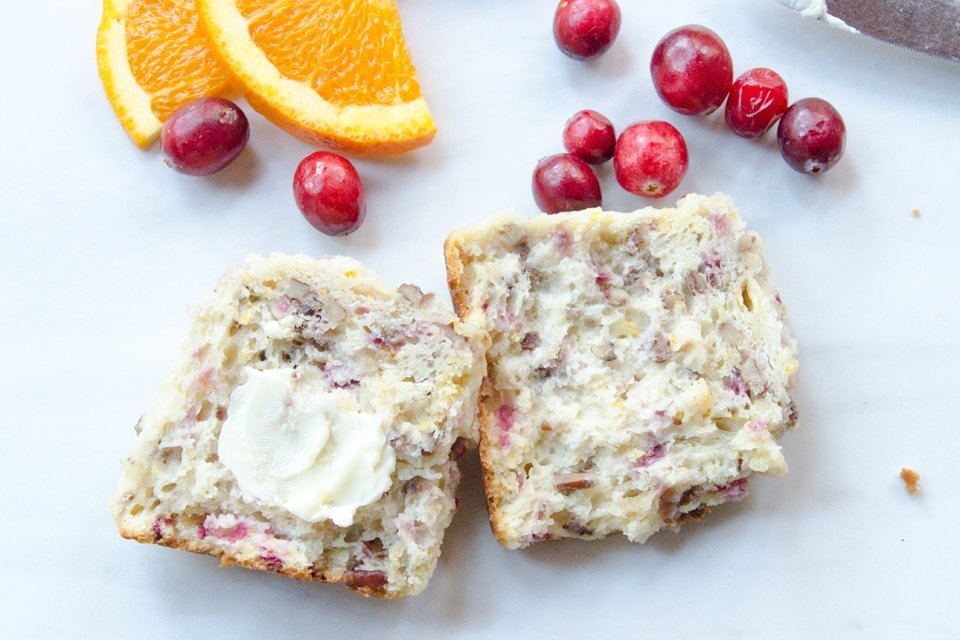 I present to you… the Cranberry, Orange and Pecan Buttermilk Biscuit!