Why Make Stir Fry Sauce?
If you like stir fry dinners and like short cuts, you should make a stir fry sauce. It takes merely minutes to put together and whether you make it days ahead of time or just minutes ahead of time, it saves you a couple of important steps in putting one of the fastest dinners possible on the table. Grab a jar and your ingredients and get ready to save yourself some time by making an easy stir fry sauce.
How to Make Stir Fry Sauce
The flavors that we want in a stir fry sauce are salty, sweet, spicy and robust. To get all those flavors, we add soy sauce (salty), honey and oyster sauce (sweet), chili flake (spicy) and garlic, ginger and sesame oil (robust). Then, the sauce is balanced out with some rice wine vinegar. Finally, because we want this to be a sauce with a little body, add some stock (chicken or vegetable) and some cornstarch. The cornstarch is there to thicken the sauce, but that won't happen until you put it in the pan and it gets hot. Put all these ingredients into a jar and just shake. It's that easy.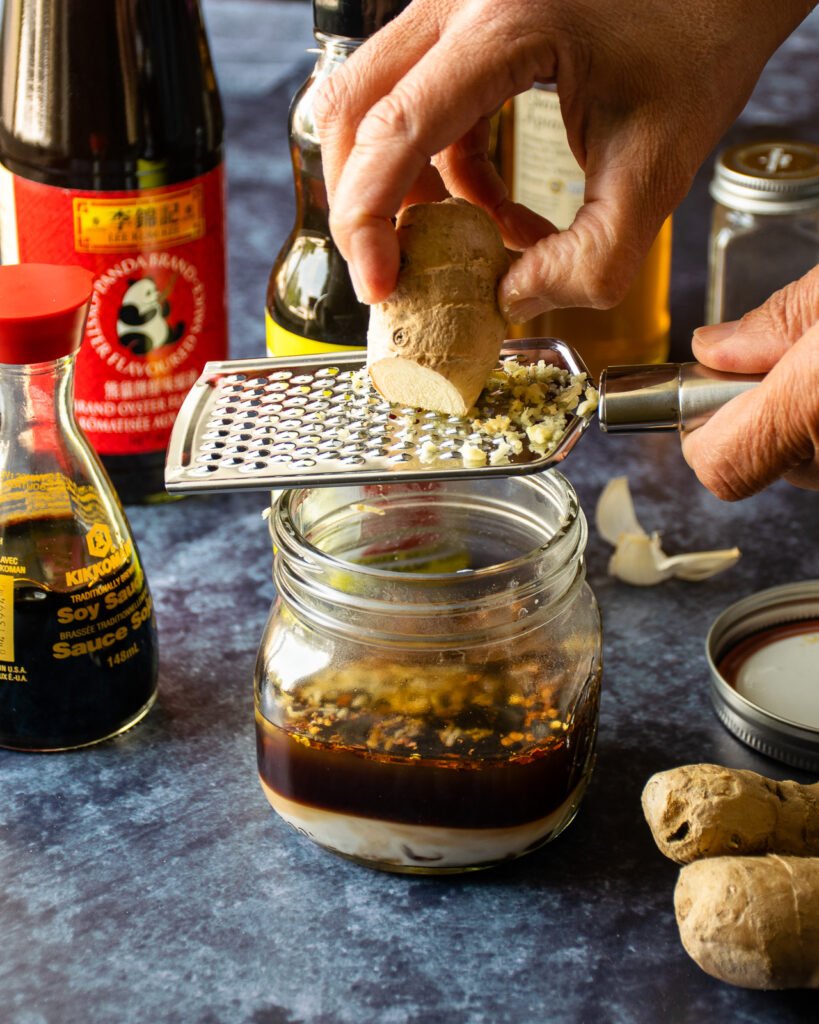 Variations of Stir Fry Sauce
Once you know why the ingredients are included in the sauce (salty, sweet, spicy or robust), you can vary your ingredients to suit your own taste. If you don't like sesame oil, leave it out; or if you love sesame oil, add more! If you like spicy foods and want more kick, try Sriracha sauce instead of (or as well as!) chili flake. No oyster sauce on hand? There are a few substitutes you could use. The flavor won't be exactly the same and you should taste as you go to suit your own tastes, but here are some suggestions:
Hoisin sauce. Use ¼ cup.
Hoisin sauce and soy sauce. Use 3 tbsp of hoisin and 1 tbsp soy sauce.
Sweet soy sauce (aka kecap manis). Use ¼ cup to replace the oyster sauce AND the soy sauce in the recipe.
Soy sauce and brown sugar. Use 2 tbsp of each.
As for other flavors, as long as you can find a reason to add it, you can add it. Pineapple juice, orange juice, lemon zest all add a different flavor to a stir fry. Make it your own!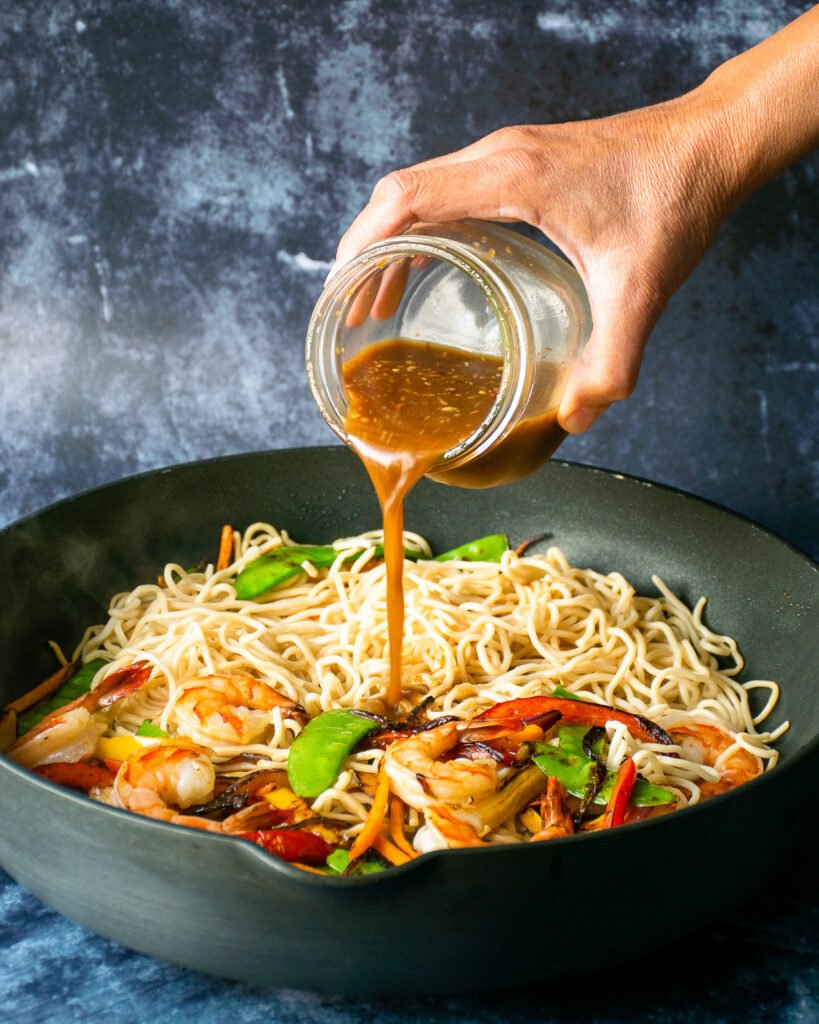 How to Use Stir Fry Sauce
There's a simple equation to a stir fry. You can read all about how to stir fry here, but that basic equation is:
1 pound protein + 6 cups chopped vegetables + 1 cup stir fry sauce
This makes a stir fry for roughly four people served on rice or noodles. You decide what protein (shrimp, chicken, beef, pork, tofu) and vegetables (beans, peas, peppers, carrots, mushrooms, broccoli) and stir fry them quickly (in batches if necessary). Then, add your sauce and toss over high heat for just another minute or two, and plate. It's one of the quickest meals ever.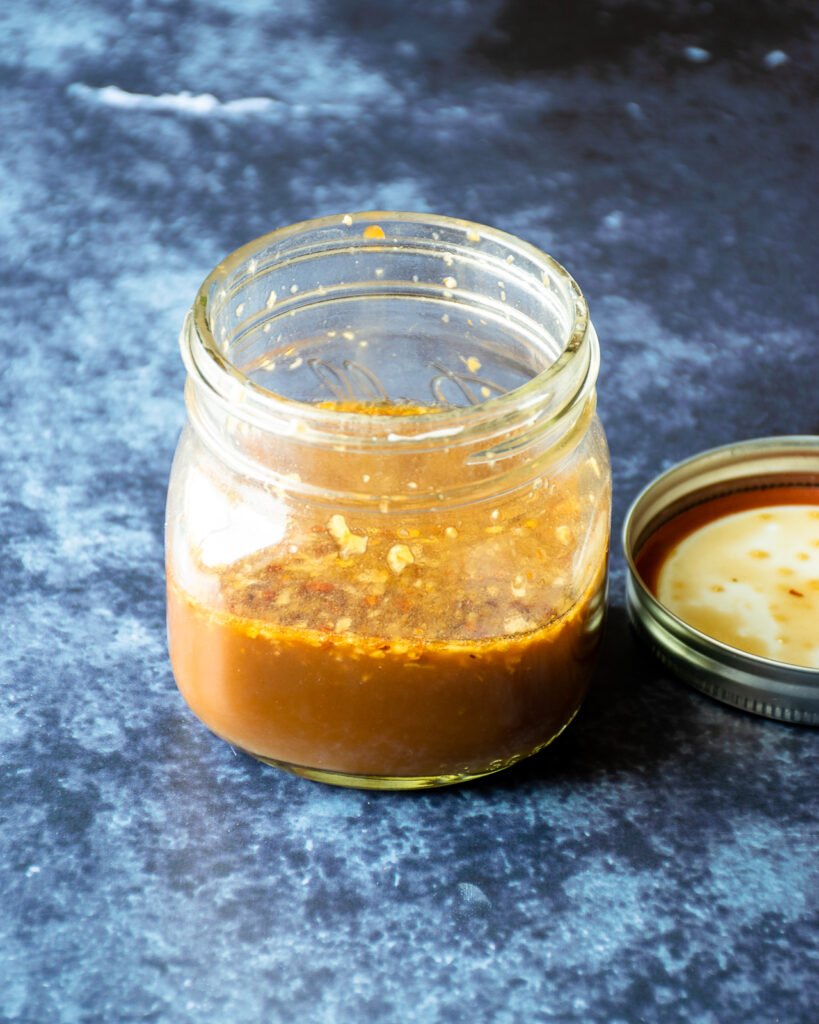 How to Store Stir Fry Sauce
Because this recipe for stir fry sauce includes chicken stock, it's limited to 1 week in your refrigerator. You could get around that by leaving the chicken stock out of the sauce until you are ready to use it. The rest of the ingredients can stay mixed together in a jar in your refrigerator for several weeks.