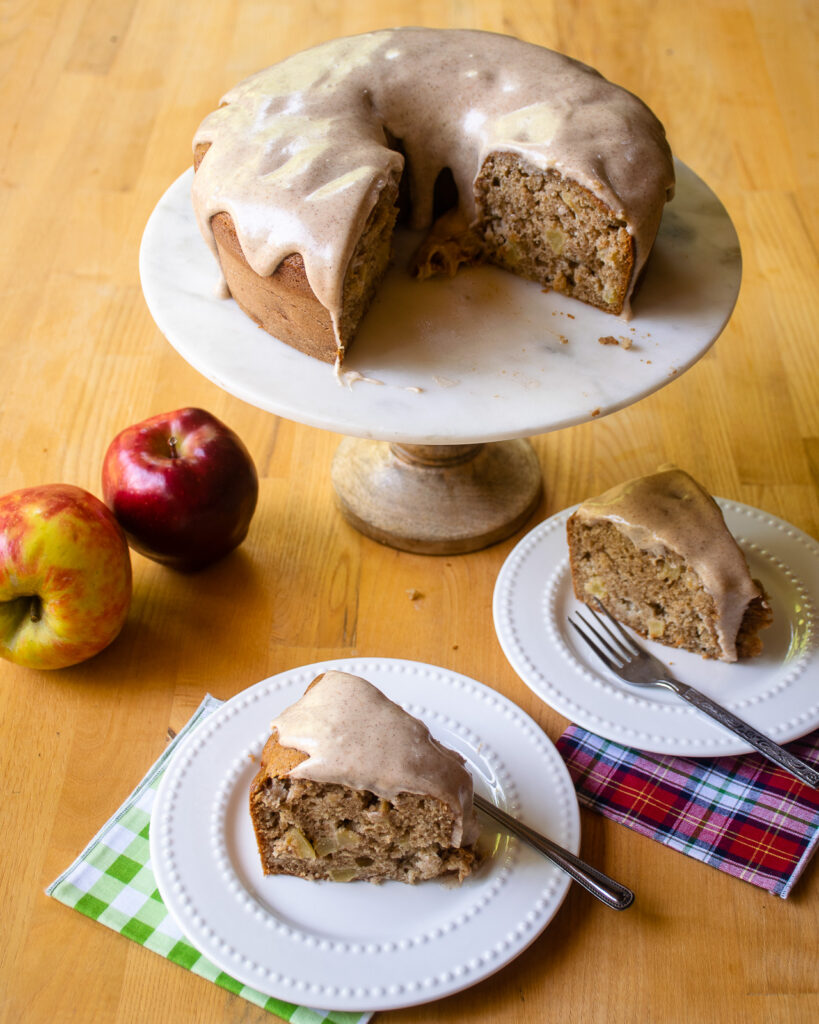 What Apples to use for Apple Spice Cake
If you're looking for a delicious coffee cake or a dessert to serve in apple season, here it is! This apple spice cake is easy to make and with the decadent cinnamon cream cheese frosting, it will become a fan favorite in your house every fall. You can really use any apple you like for the cake, but I prefer Honeycrisp, Red Delicious or Pink Lady for this recipe. If you're curious about the best use for each apple variety, check out my apple chart which tells you how best to use each type of apple.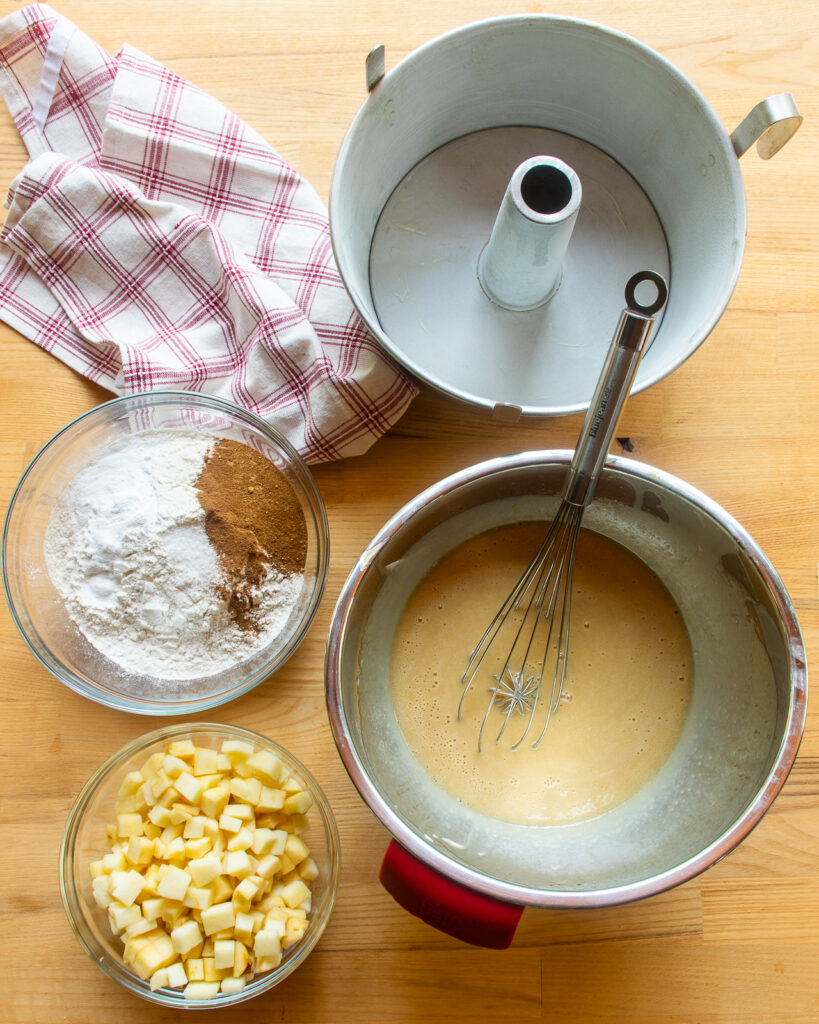 Spices for Apple Spice Cake
The spices for Apple Spice Cake are exactly what you'd expect them to be: cinnamon, nutmeg, ground ginger and allspice. These fall flavors shine in this cake, giving it a burst of spice reminiscent of the season. Whisk them into the dry ingredients before adding everything to the wet ingredients and stirring just until no more streaks of white remain.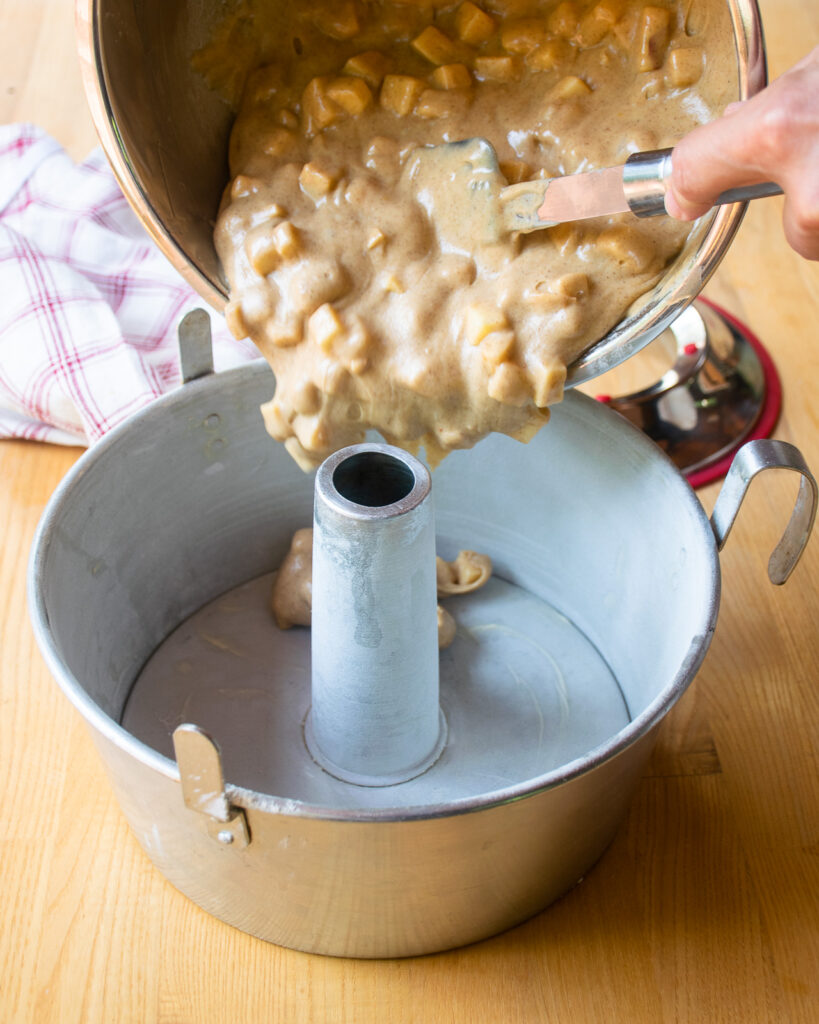 What Pan to Use for Apple Spice Cake
There are options. Ideally, you want to use a tube pan for this cake, but it could be an angel food cake or a Bundt® pan if that's what you have at home. If you don't have a tube pan (one with a hole in the middle), then of course you can bake this cake in a 9-inch cake pan or 9 x 13-inch pan, but the timing will need to be tweaked. It will take a little longer to bake, so add 10 to 15 minutes and check the cake with a skewer inserted into the center of the cake. It should come out clean with no batter on it.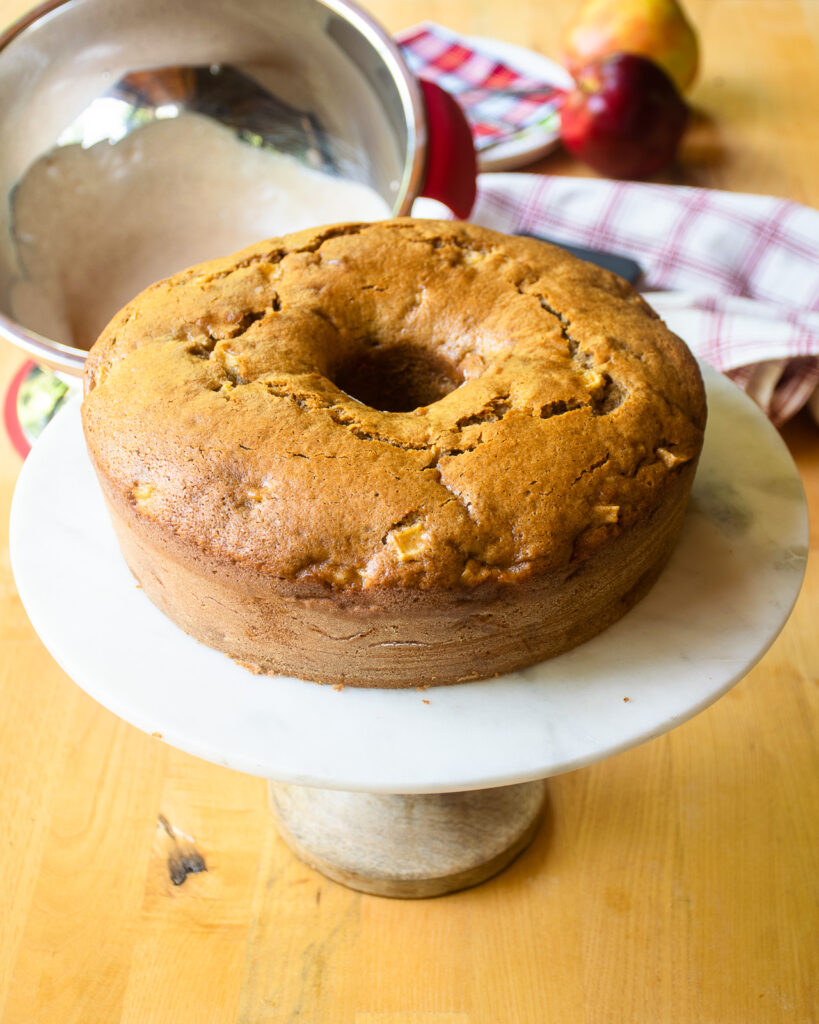 Frosting for Apple Spice Cake
You don't have to top the cake with the cinnamon cream cheese frosting, but I will say that the frosting for this apple spice cake is just delicious! How can you go wrong with cream cheese? Do yourself a favor and make sure the cream cheese and butter are room temperature before you try to beat it all together. If you don't want the full monty on this cake, you can dust the top with powdered sugar instead, which really is very pretty too.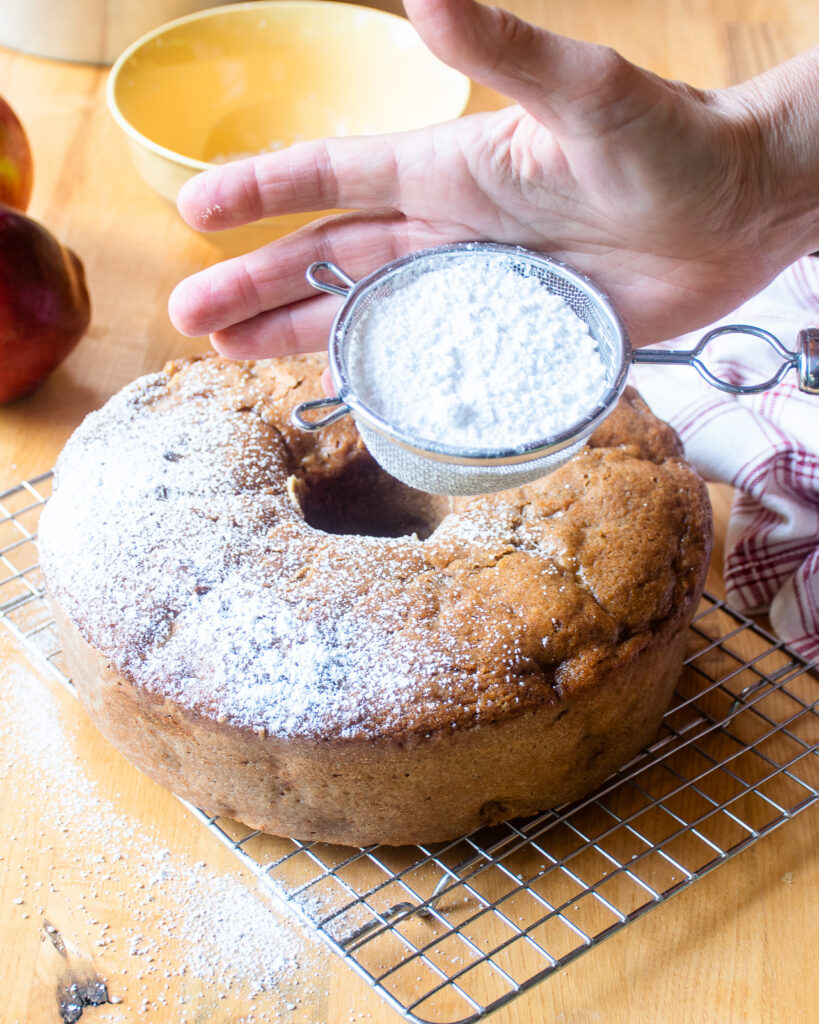 Storing and Freezing Apple Spice Cake
If you want to make this cake ahead of time, no problem! You can bake it, but don't ice it. Wrap it well and store in the refrigerator for a couple of days, or freeze it for up to three months (well-wrapped!). Then, defrost or bring the cake to room temperature and either dust with powdered sugar or pour over that delicious cream cheese frosting and enjoy!