The first thing you'll notice about this torte is that it doesn't call for traditional pastry. Instead, there's an almond butter dough that you make either in your food processor or in an electric mixer. I like using almonds that still have their skin on for this purpose so that you get the nice speckles in the crust. It comes together very quickly with just 4 ingredients and you simply press it into a springform pan.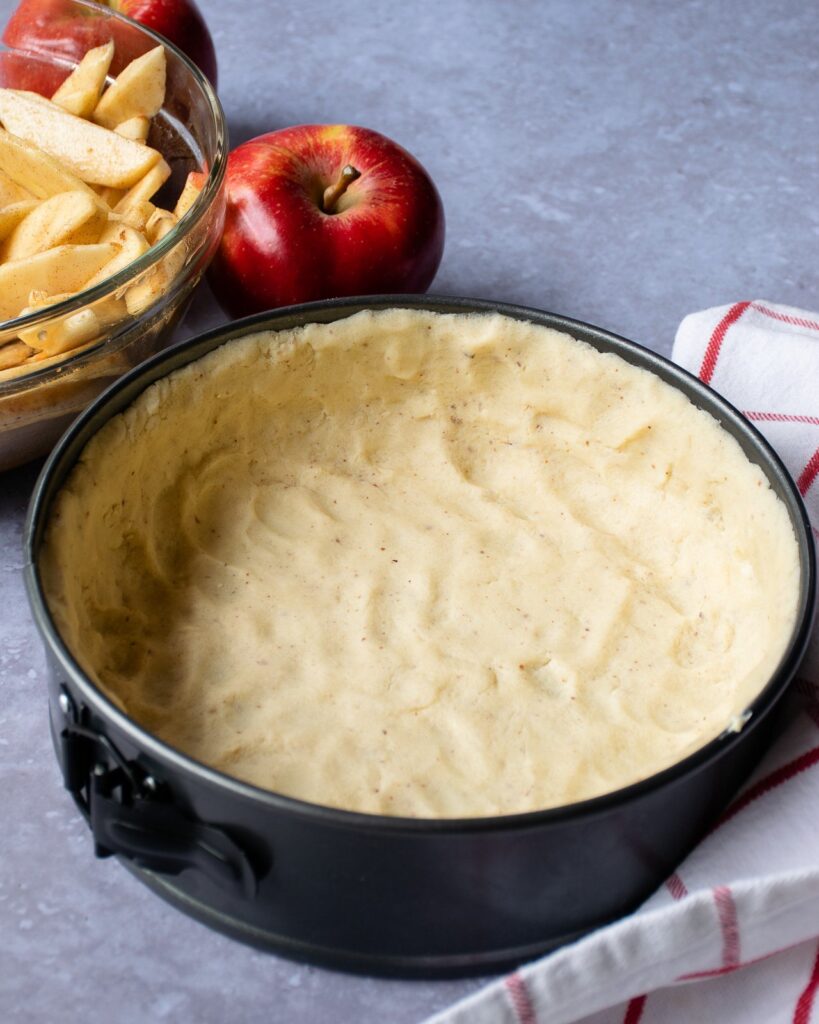 You can just wipe out your food processor (if that's what you're using) before proceeding to the next step of making the cream cheese filling. Make sure the cream cheese filling is nice and smooth. The best way to do that is to make sure the cream cheese is room temperature before you add it to the food processor. Room temperature cream cheese will blend up MUCH faster and more evenly than cold cream cheese.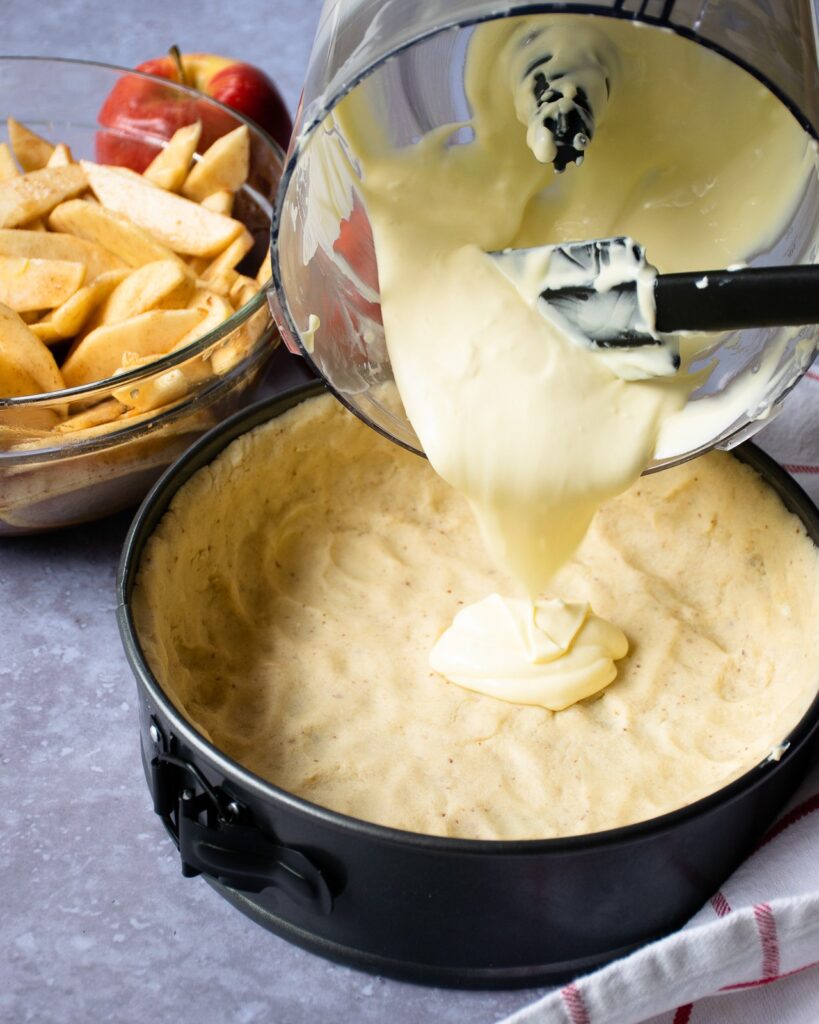 Then it's time to layer in the apples. I suggest layering them into the pan so that you can make sure they get into all the spaces. If you layer the apples in, there's less chance they will fall into a cavity as they bake and soften. You don't have to create beautiful layers because we're going to top everything with almonds anyway, but do try to use all the space in the pan efficiently.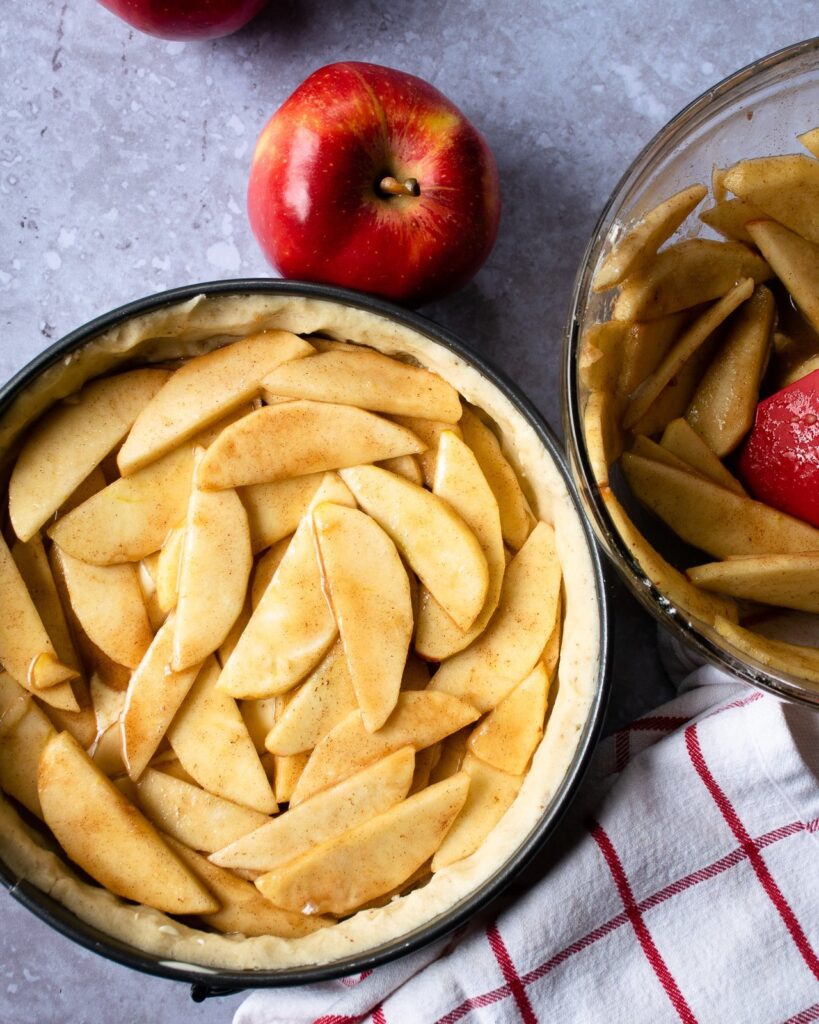 Remember too to pour the juice from the bowl over the top of the apples before topping it all with sliced almonds. Again, I like sliced almonds that still have their skin on for a prettier presentation.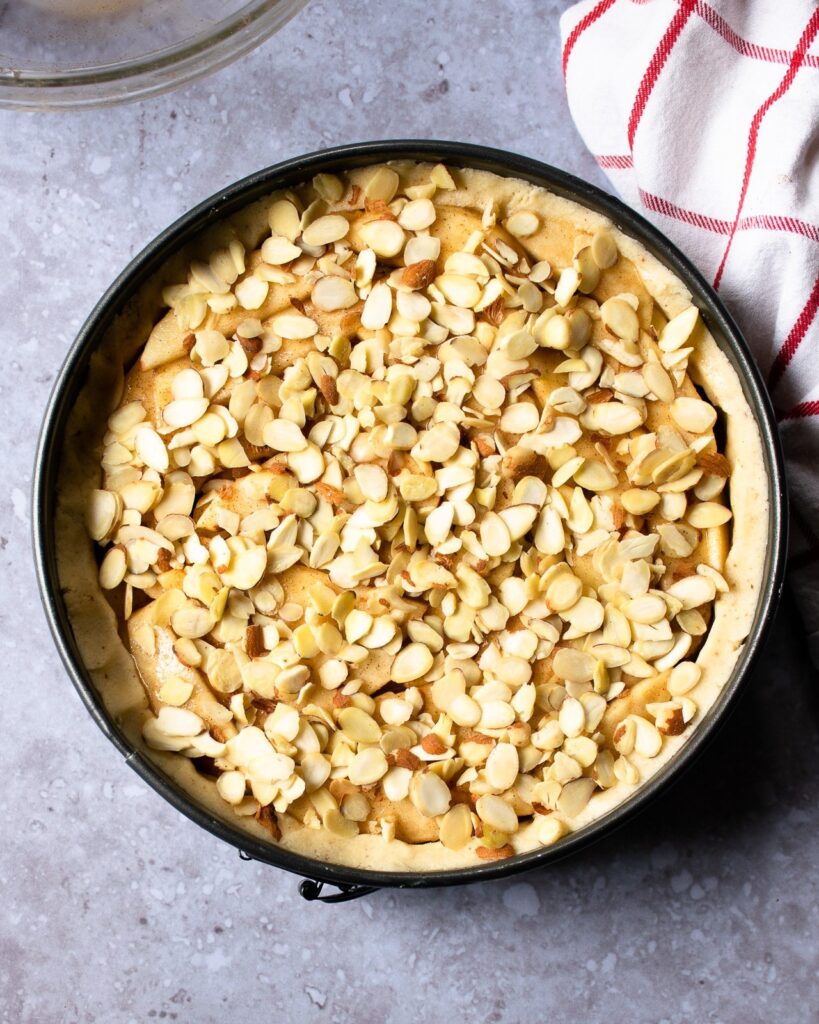 Even though you have the dough lining the bottom of the springform pan, it's always a good idea to put the springform pan on a baking sheet before popping it into the oven. That will prevent any butter from melting out and leaking out through the seam of the springform pan. Anything that saves you having to clean your oven is a good idea!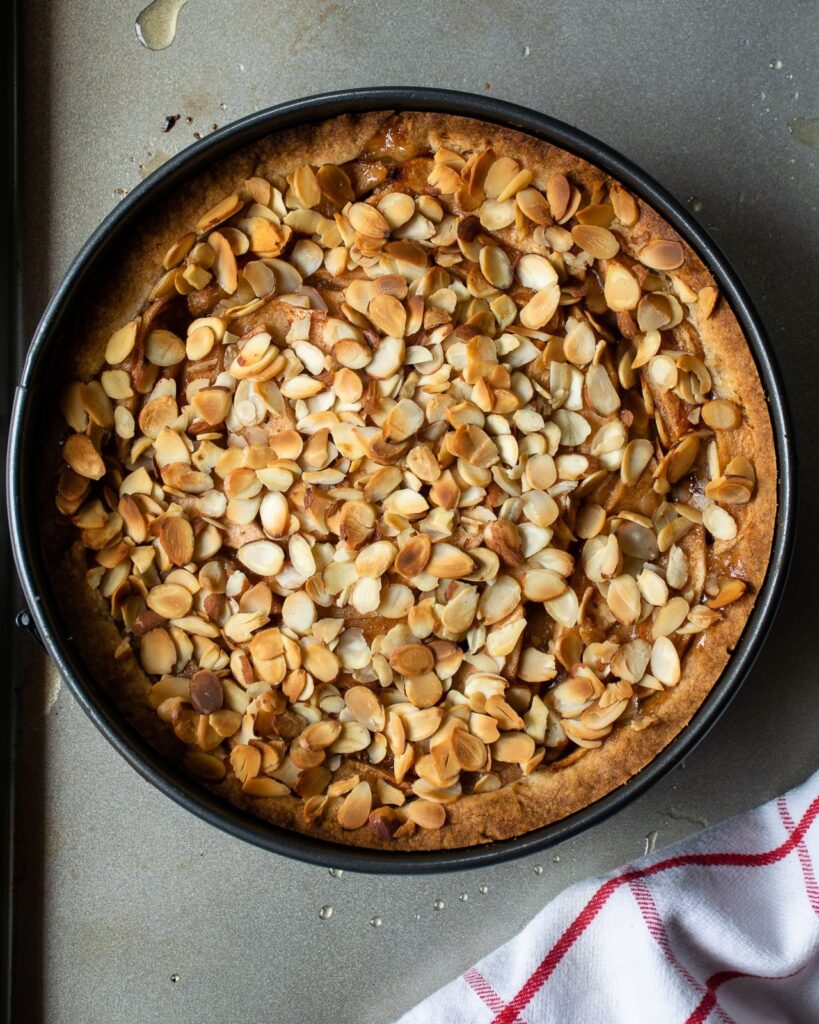 I think you'll be really delighted with the results of this delicious fall torte. Just remember that you do need to chill the torte for about 4 hours before serving. That's just enough time to gaze and marvel at your beautiful creation.