Bratwurst is a fresh (meaning raw, uncooked) sausage made of pork or veal. While there's no standard recipe for what goes into bratwurst, this delicious German sausage is usually seasoned with coriander, ginger, nutmeg or caraway. You'll find that the flavor of bratwurst differs depending on where you get them, whether that be from different regions in Germany or different parts of the United States, but they all have one thing in common – they are plump, bursting with flavor and go perfectly with beer!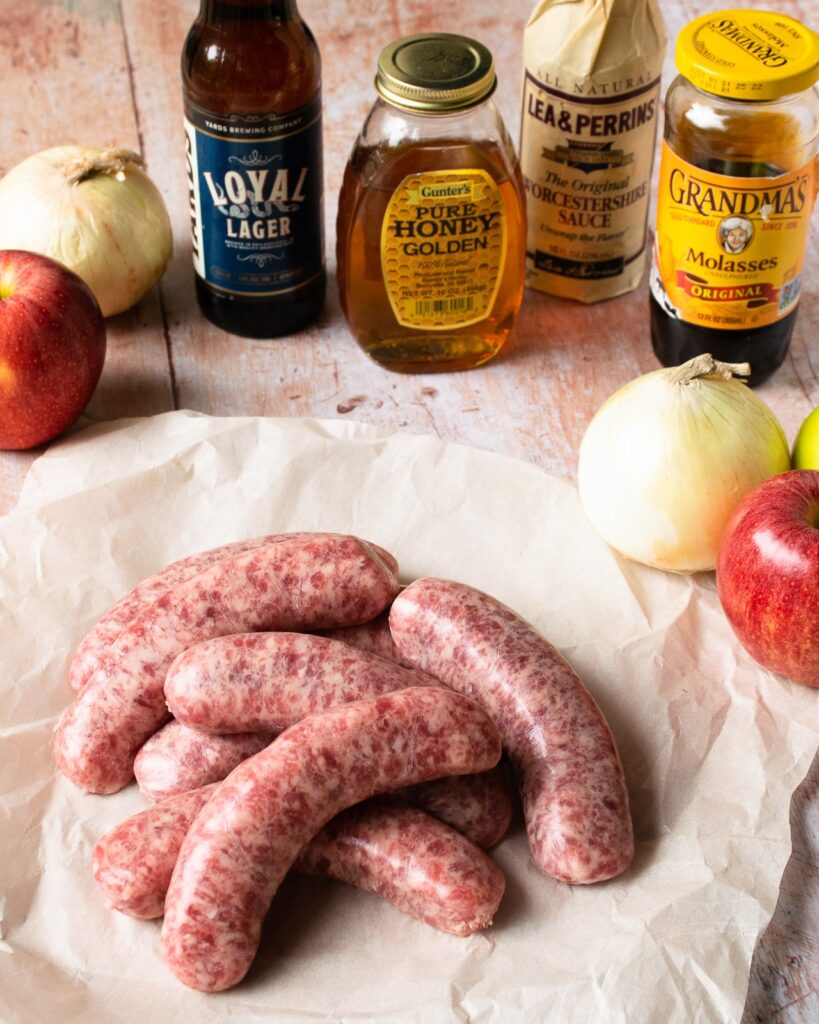 This recipe for bratwurst with beer enhances the flavor of the sausage even more by marinating the links in lager, honey, molasses and Worcestershire sauce. Piercing the bratwurst before marinating really lets that flavor penetrate the sausage. Use your favorite pale lager for this recipe, but don't abandon the project if you don't have a lager kicking around the house – an ale will work as well. I would just avoid anything that is too bitter.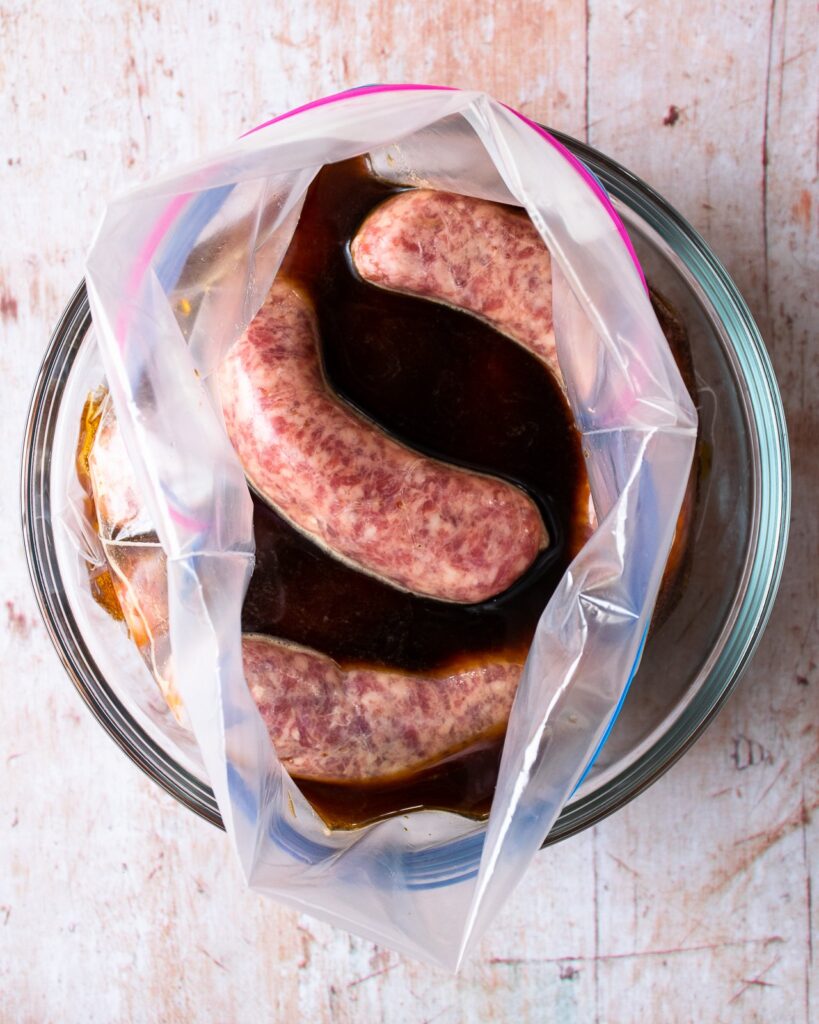 You can get away with marinating for just an hour, but the flavor will be even more pronounced after several hours and even overnight in the refrigerator. Make sure you turn the bag over a couple of times so that the sausages are evenly marinated.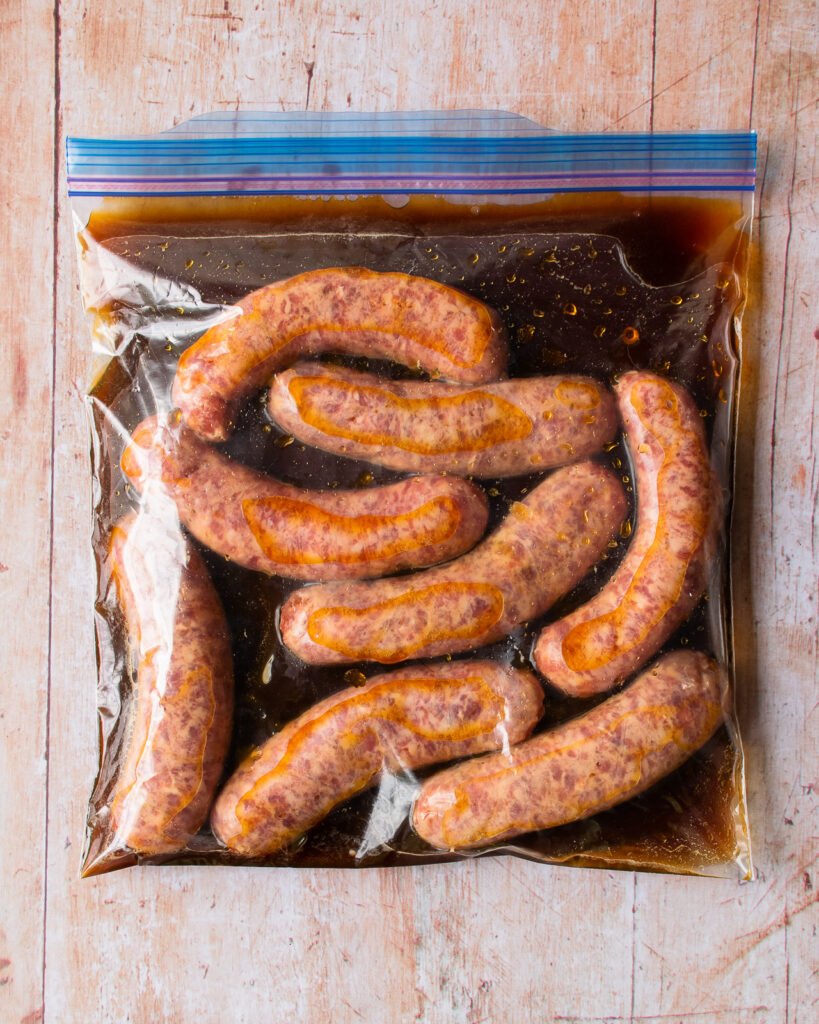 You'll find the sausages brown really easily after being marinated because the sugar in the honey and molasses darkens quickly. Remember to save some of the marinade. Then, start browning the onions, add the apples and thyme and return the sausages to the pan with that remaining marinade.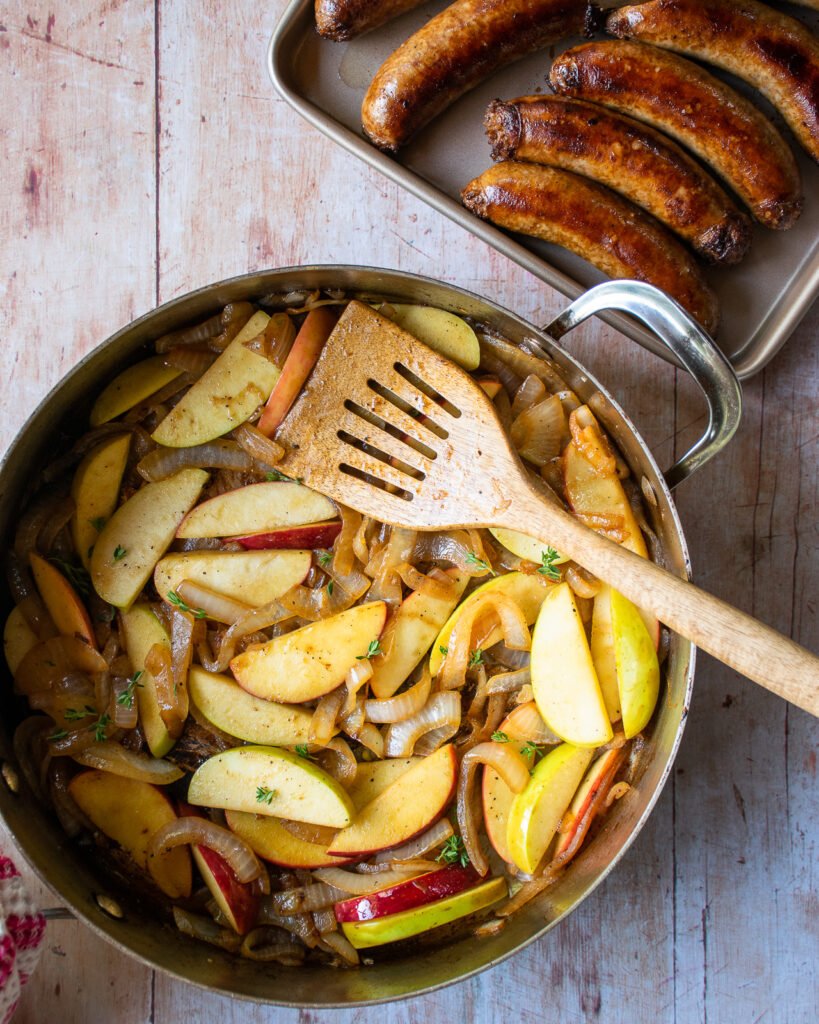 Cover and let the sausages finish cooking through by braising in the delicious mixture for 15 minutes or so. Just enough time to ponder how you want to serve these delicious links.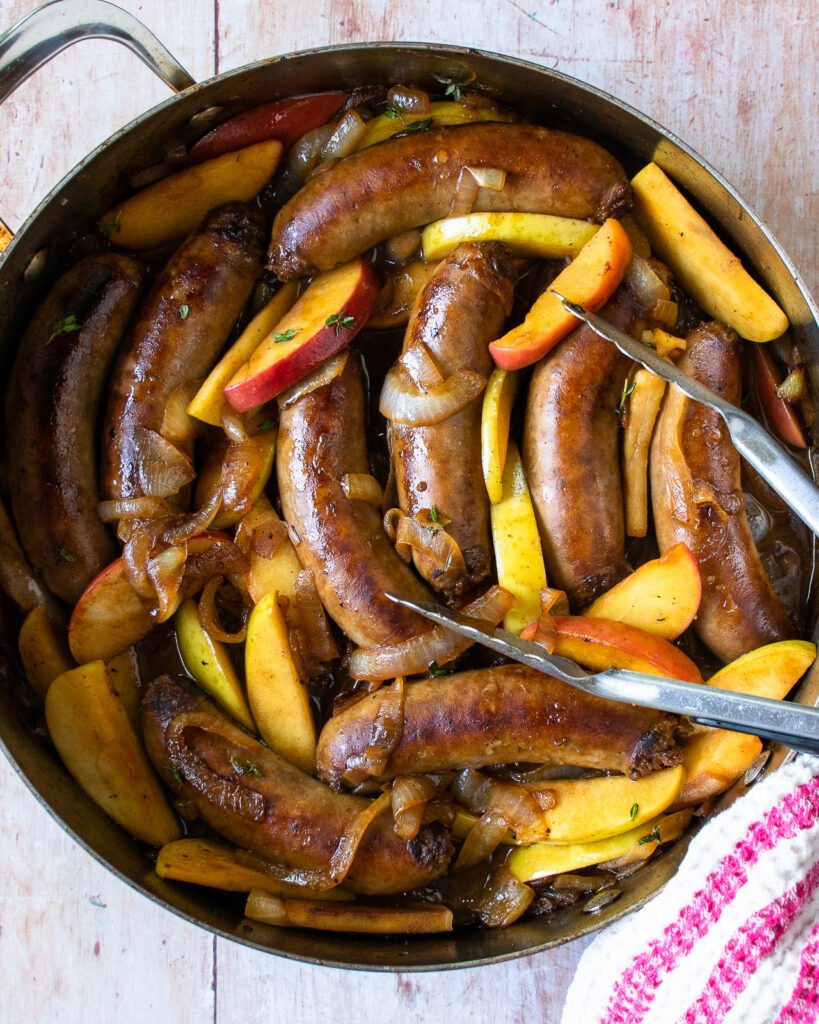 If you've planned ahead and are planning a serious rib-sticking meal, serving this over mashed potatoes are one idea. You could alternatively pop a link into a hoagie roll and make this a meal for eight people with some coleslaw on the side. Or, just enjoy all the fall flavors with a green salad. No matter what you decide, the spicy brown mustard is a must!