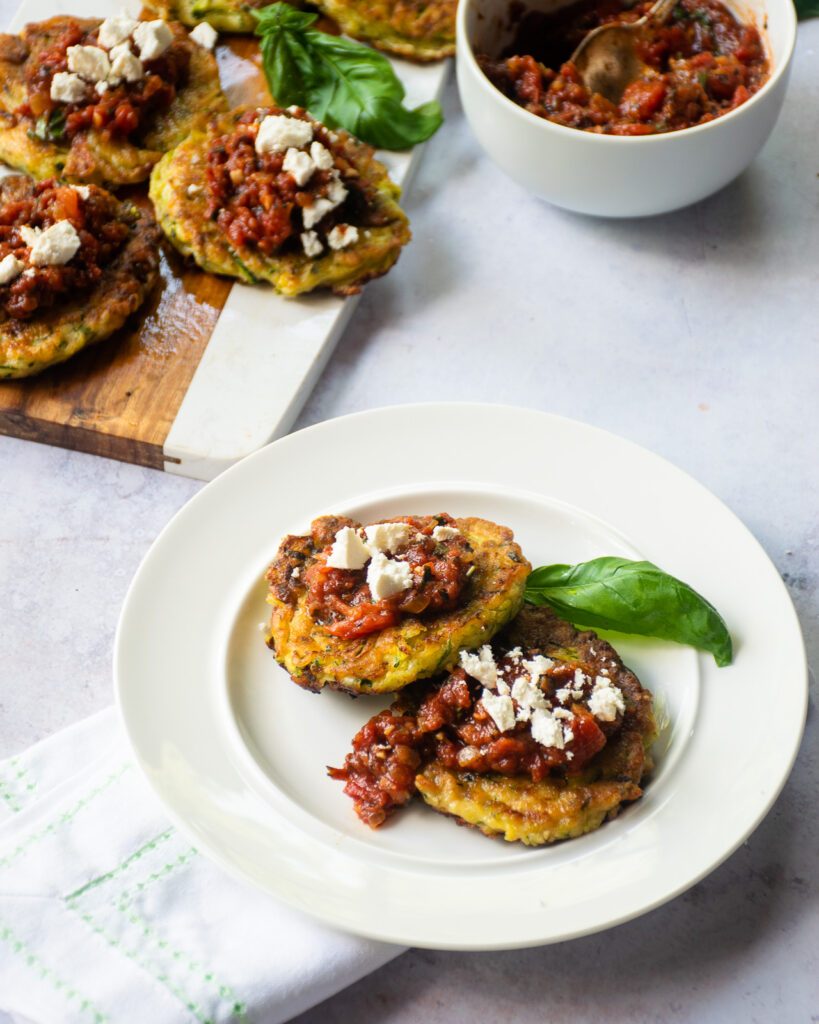 Savory Zucchini Pancakes
If you're looking for new ways to serve zucchini, look no farther. These Zucchini Fritters are a delicious option and can be served as an appetizer on their own or as an entrée with some supporting salads. The Fire-Roasted Tomato Spread is amazing on these fritters, but it would also be fantastic with cheeses and crackers on a cheese board, or even on a grilled chicken breast. The ricotta salata or feta cheese on the top adds a little visual interest and a salty finish. It's the perfect savory zucchini pancake!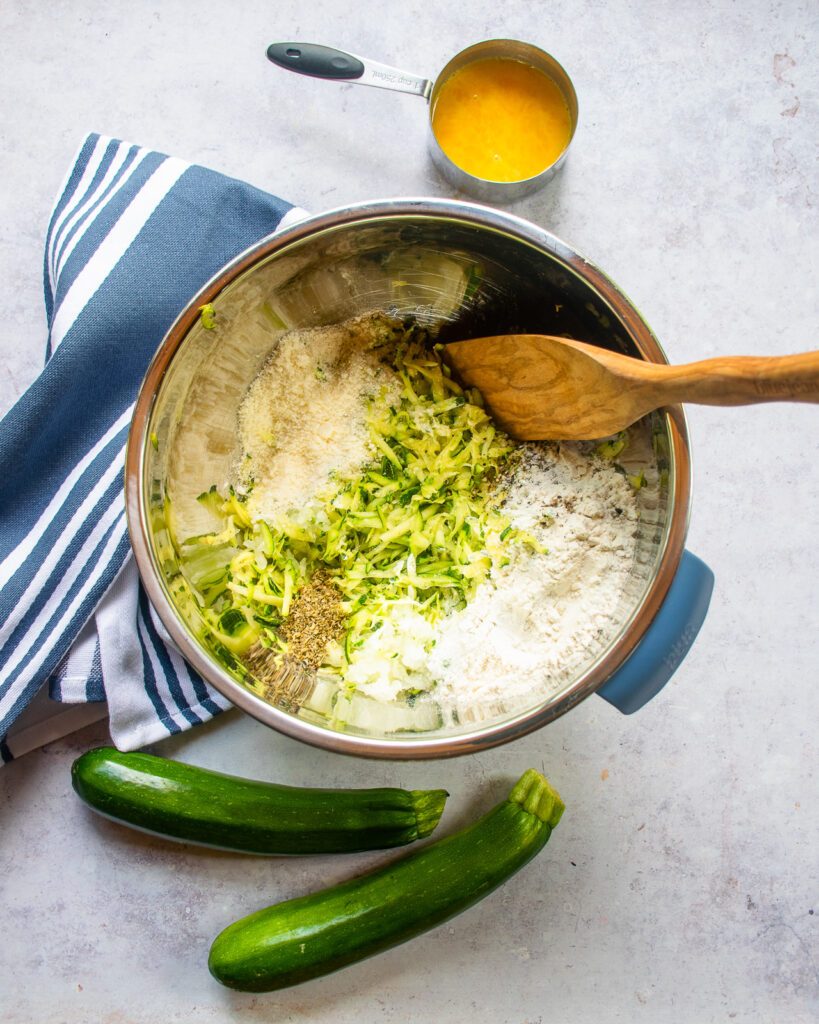 How to Make Zucchini Fritters
Making any fritter is easy. You basically make an egg and flour batter with a leavener (baking powder) and then add your flavors. In this case, we're adding zucchini, Parmesan cheese, oregano and a little onion. The key to making zucchini fritters is to make sure you have as much liquid out of the zucchini as possible so you don't water down your batter. Do this by grating your zucchini and then squeezing it tightly in a clean kitchen towel. Stir all the ingredients together and you're ready to fry.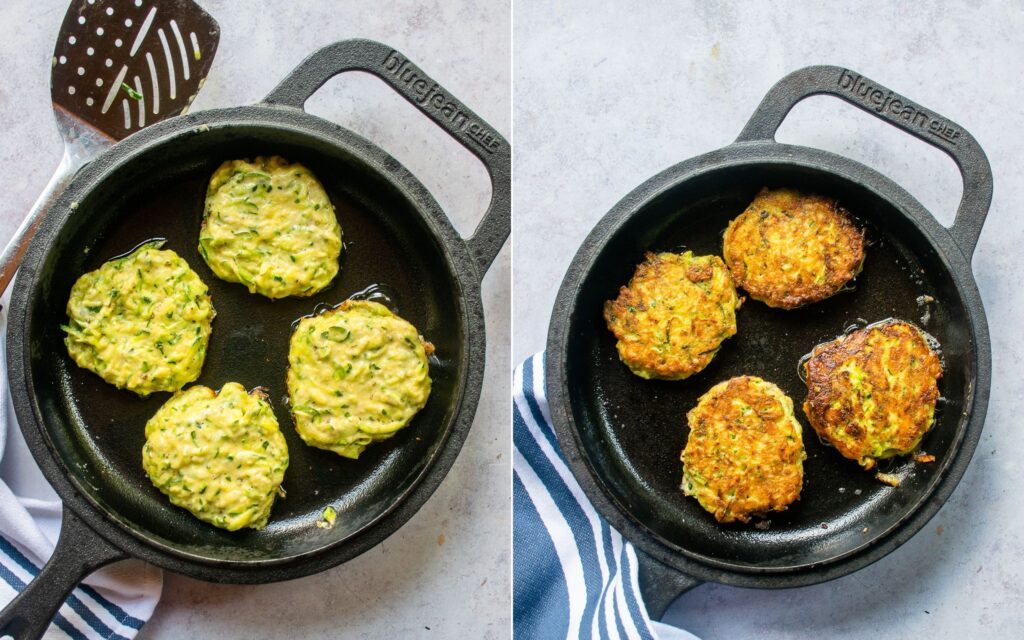 Frying Zucchini Fritters
I use a cast iron pan for these fritters because cast iron gets hot and holds its heat very evenly. That means that the fritter batter doesn't cool the pan down and they end up getting evenly brown. The fritters do puff up a little because of the baking powder and the cast iron pan also helps hold the fritters warm if you need a few minutes to sort yourself out before serving. But, you can use any large skillet that you have. The key is to use enough oil. Don't be shy. Fritters need to fry and in order to fry, you need oil. Coat the bottom of the pan generously and then drop your batter in.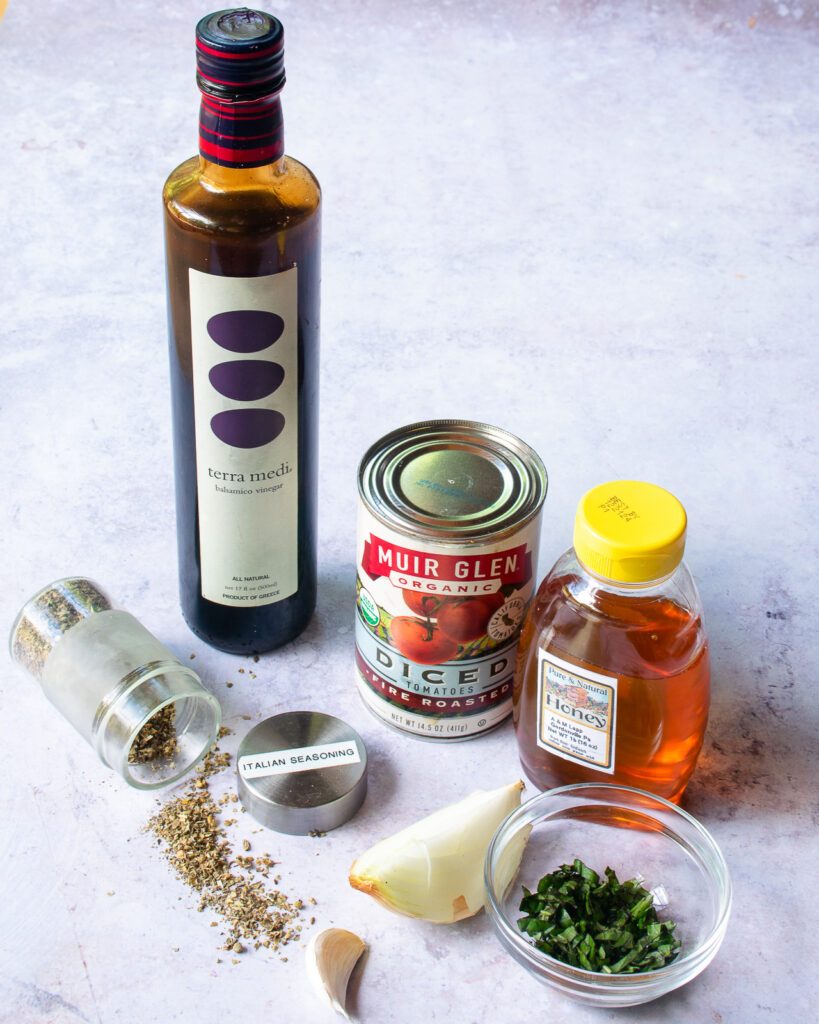 Fire-Roasted Tomato Spread
As I mentioned before, this fire-roasted tomato spread is delicious. It's worth making all on its own because it is so versatile and will add a burst of flavor to anything you put with it. It's easy to make and only takes a few ingredients. You do, of course, need fire-roasted tomatoes in order to make it a fire-roasted tomato spread. If you can't find those, use regular diced tomatoes or canned tomatoes with basil and just know that it will be a little different.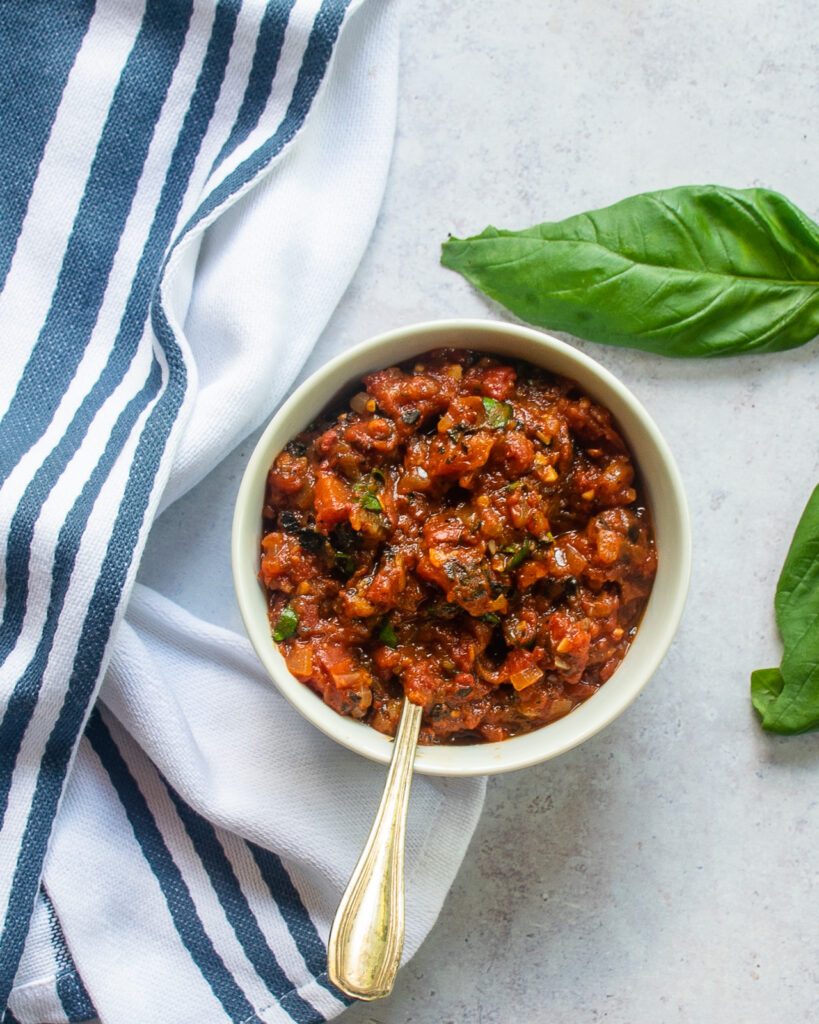 How to Serve Zucchini Fritters
If you're serving these as an appetizer, two fritters with the spread and a little ricotta salata (or feta) on top is plenty. As a main course, I would serve three fritters with a side salad, a side vegetable like asparagus, a little white bean salad or some French green lentils.