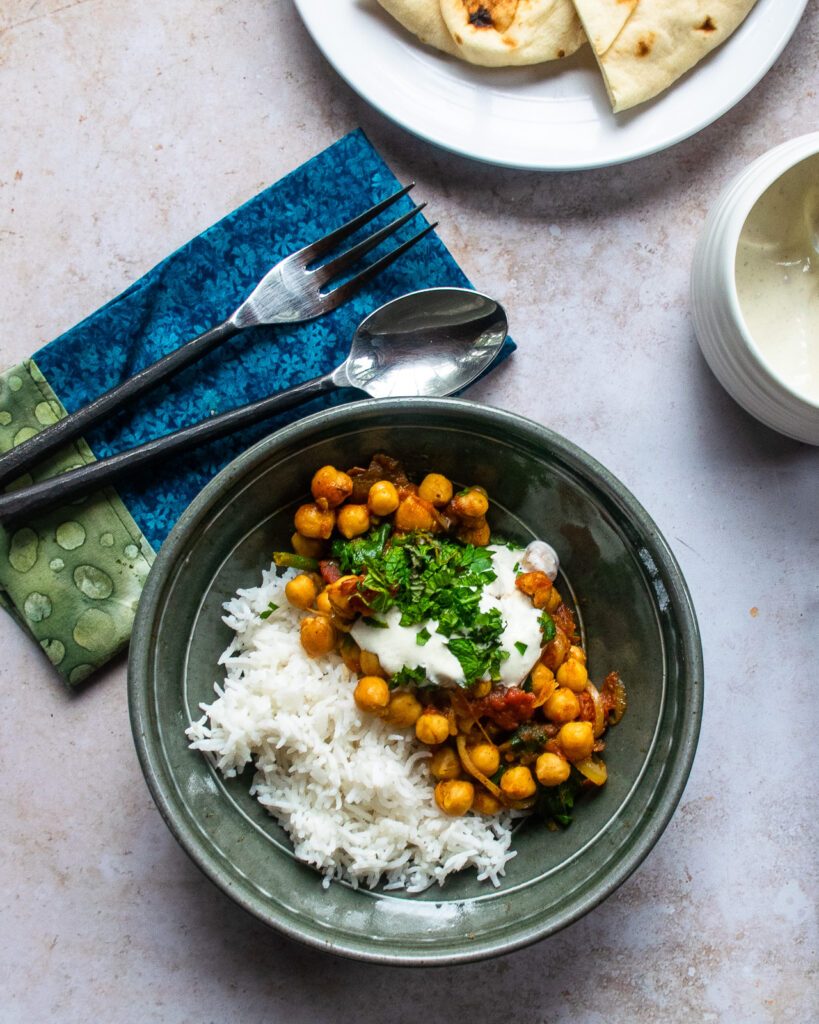 Easy Weeknight Vegetarian Dinner
Tomato Braised Chickpeas with Spinach and Lemon-Cumin Drizzle is a delicious and healthy dish that is perfect for a weeknight dinner. It is packed with protein and fiber from the chickpeas, and is also loaded with vitamins and minerals from the spinach and tomatoes. The lemon-cumin drizzle adds a bright and refreshing touch to the dish, making it a perfect balance of flavors.
Spice Blend
This recipe uses a special blend of spices to add depth and flavor to the dish. The combination of ground cumin, cinnamon, turmeric and smoked paprika gives the chickpeas a really interesting smoky and earthy flavor that is perfectly balanced by the sweetness of the tomatoes.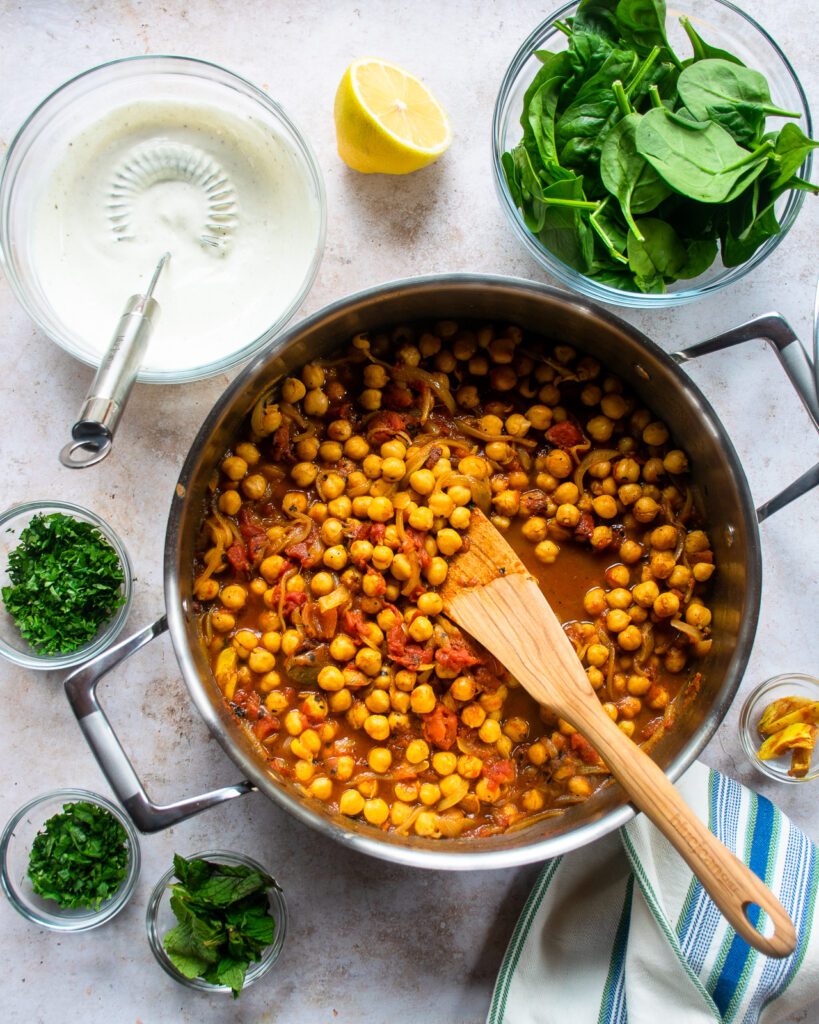 Dried vs Canned Chickpeas
his recipe calls for canned chickpeas, which are a convenient and quick option. However, you can also use dried chickpeas that have been soaked overnight and then cooked until tender. Both options will work well in this recipe, but using canned chickpeas will save you time and effort.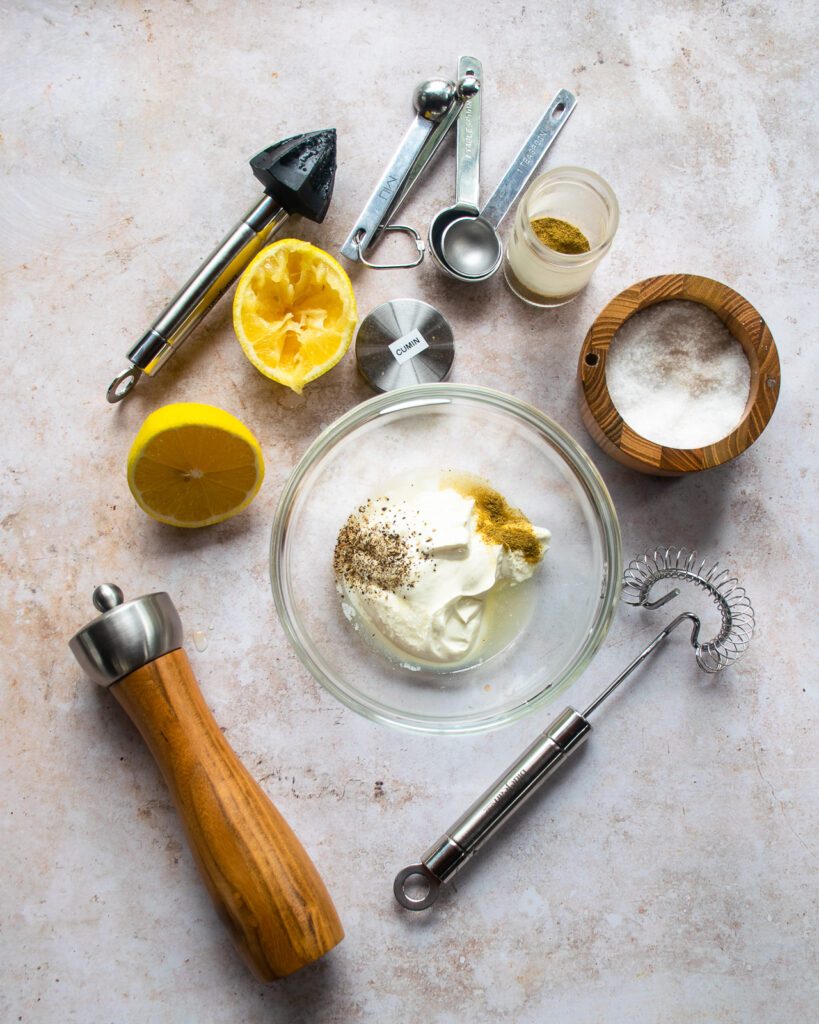 Creamy Lemon-Cumin Drizzle
The Lemon-Cumin Drizzle is a simple yet delicious addition to this dish. It adds a bright and refreshing touch that complements the smoky and earthy flavors of the chickpeas. The lemon juice and ground cumin are whisked together with sour cream (or try yogurt if that's what you have) to create a creamy and tangy drizzle that is perfect for drizzling over the chickpeas and spinach.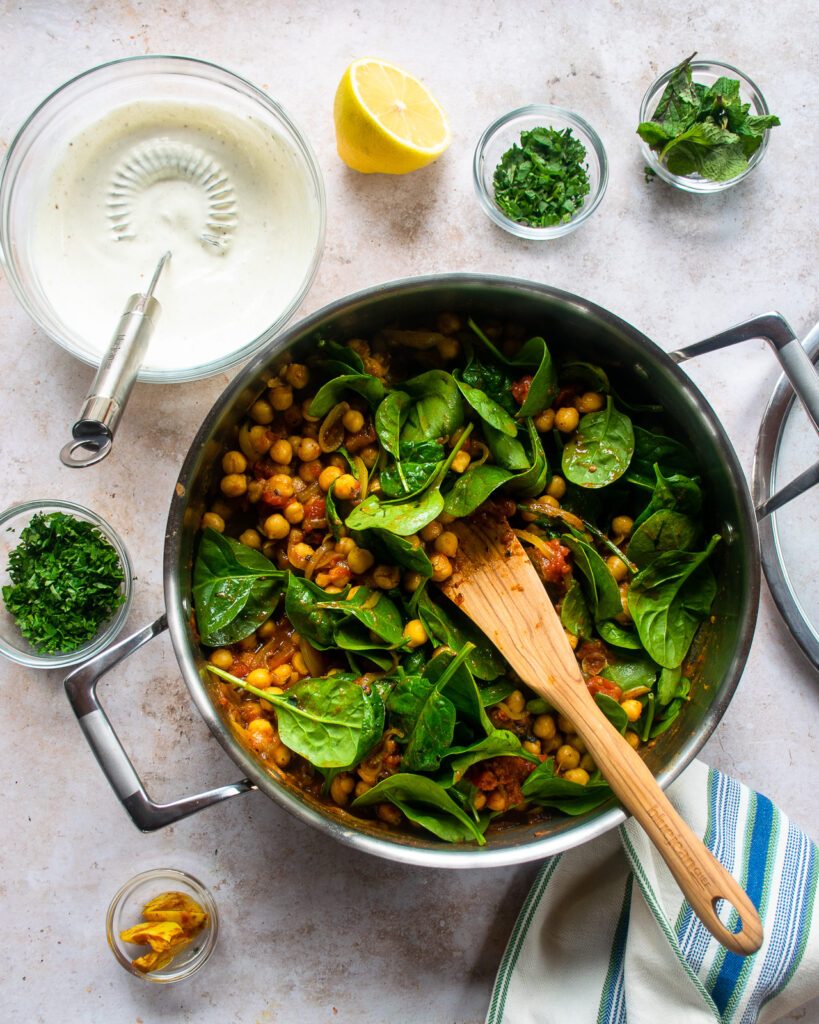 Nutritious and Colorful
I stir spinach into the tomato braised chickpeas at the very end – it just takes a minute or two to wilt. It not only adds more nutrients, but also adds color to the dish. If you don't have spinach on hand, you can stir any leafy green into the mix – kale, chard, arugula.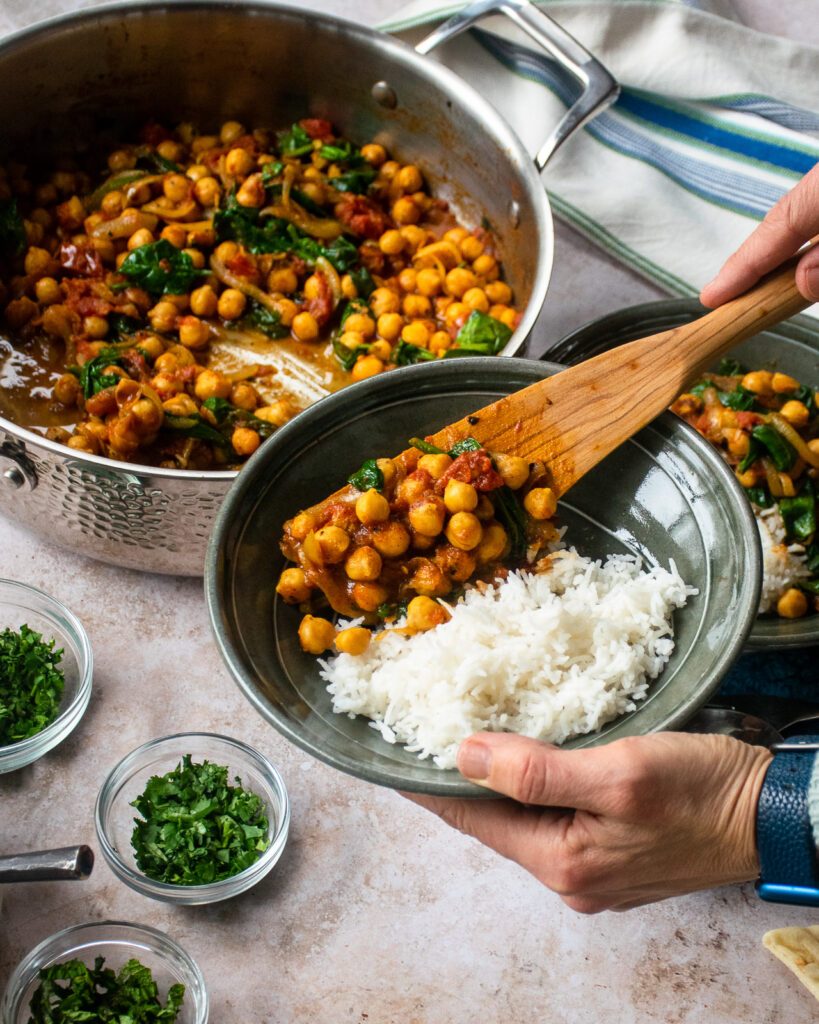 How to Serve Tomato Braised Chickpeas
This dish can be served over rice or quinoa for a complete meal. Then, dollop or drizzle some of the creamy lemon-cumin drizzle on top and add a really good pinch of fresh herbs. I think the mint it important, but any mix of parsley, cilantro and mint works well. I like to have a naan on hand to mop up any leftover sauce – or even the bottom of the pan!