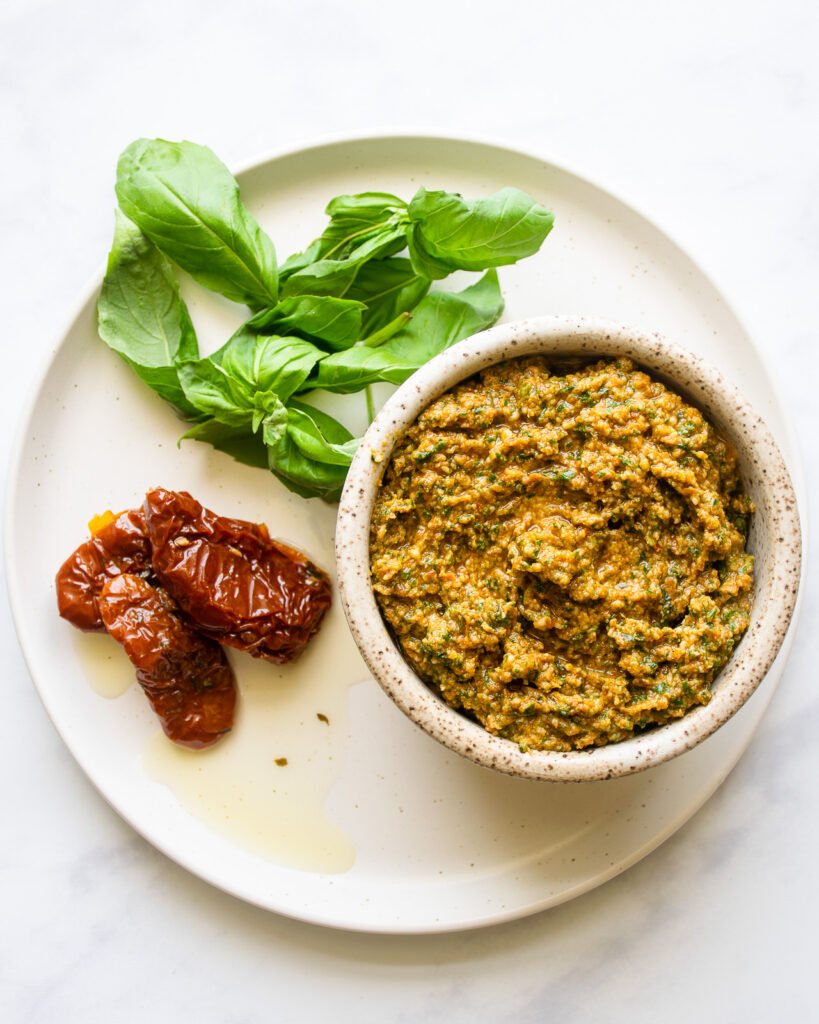 How to Make Sun-Dried Tomato Pesto
If you have a food processor or mini chopper and are looking for a quick and easy sauce for pasta, sandwiches or an antipasto platter, think about making a pesto. This sun-dried tomato pesto is as easy to put together as a traditional basil pesto, which is super easy as long as you know in what order to add the ingredients to the food processor.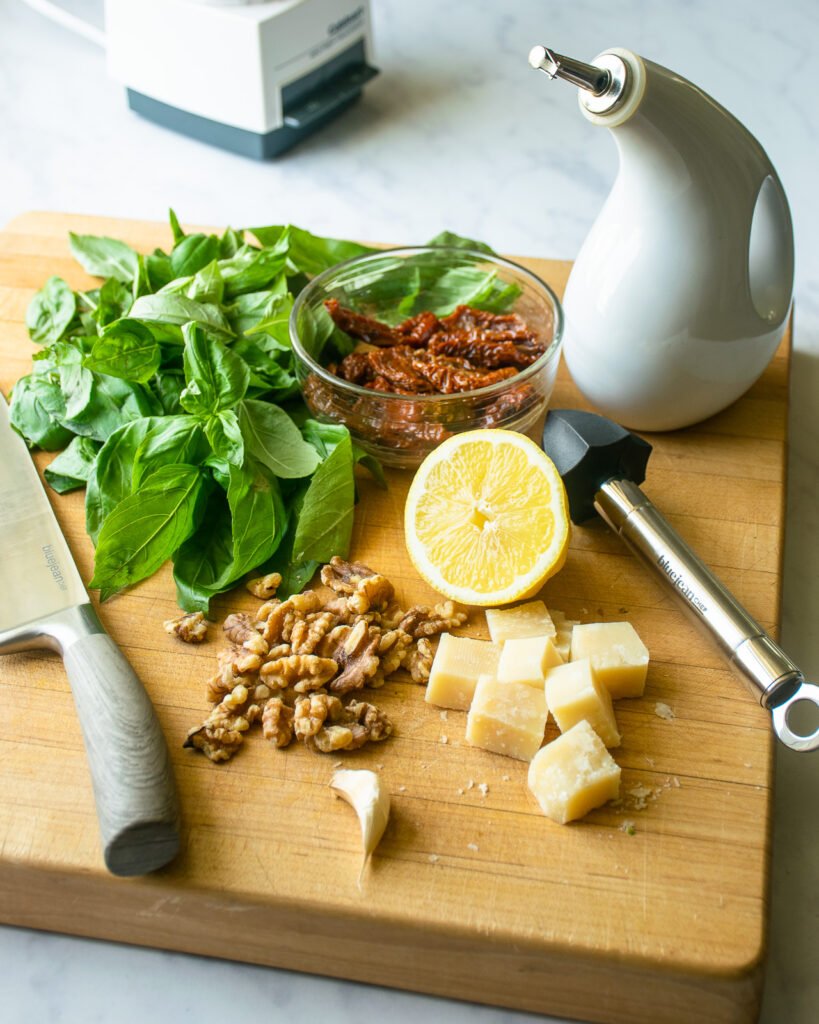 Best Sun-Dried Tomatoes for Pesto
There are just a few ingredients in pesto, so it's really important that all those ingredients be of the best quality. Sun-dried tomatoes are the main ingredient, of course, so pick up the right ones for the job. In this case, those are oil-packed sun-dried tomatoes (not dried or dehydrated sun-dried tomatoes). Not only are these tomatoes supple and easy for the processor to chop up, you'll also use the oil they are packed in when making the pesto for added flavor.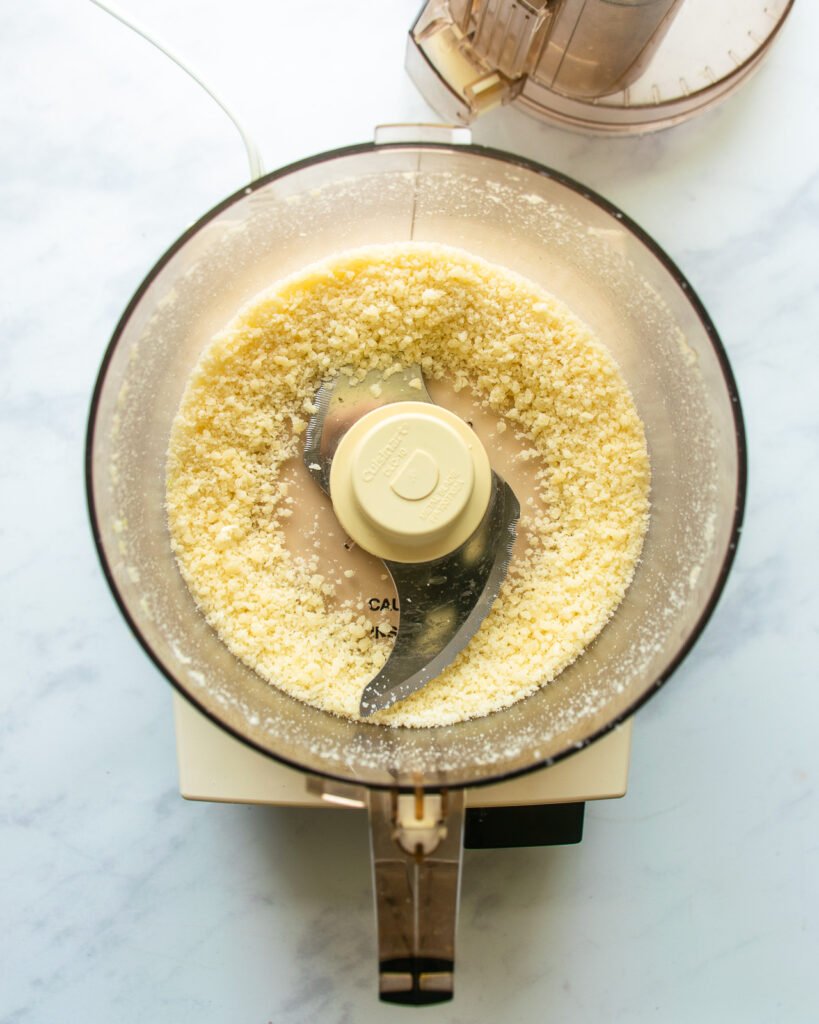 Parmigiano-Reggiano Cheese
The Parmesan cheese is also a critical ingredient, giving the pesto body as well as flavor and seasoning the pesto. True Parmigiano-Reggiano is the best choice and I suggest buying a wedge of cheese as opposed to pre-grated cheese. A wedge of cheese will last longer in your refrigerator than the pre-grated variety, and the food processor makes quick work of chunks of cheese here, meaning you won't have to grate the cheese by hand.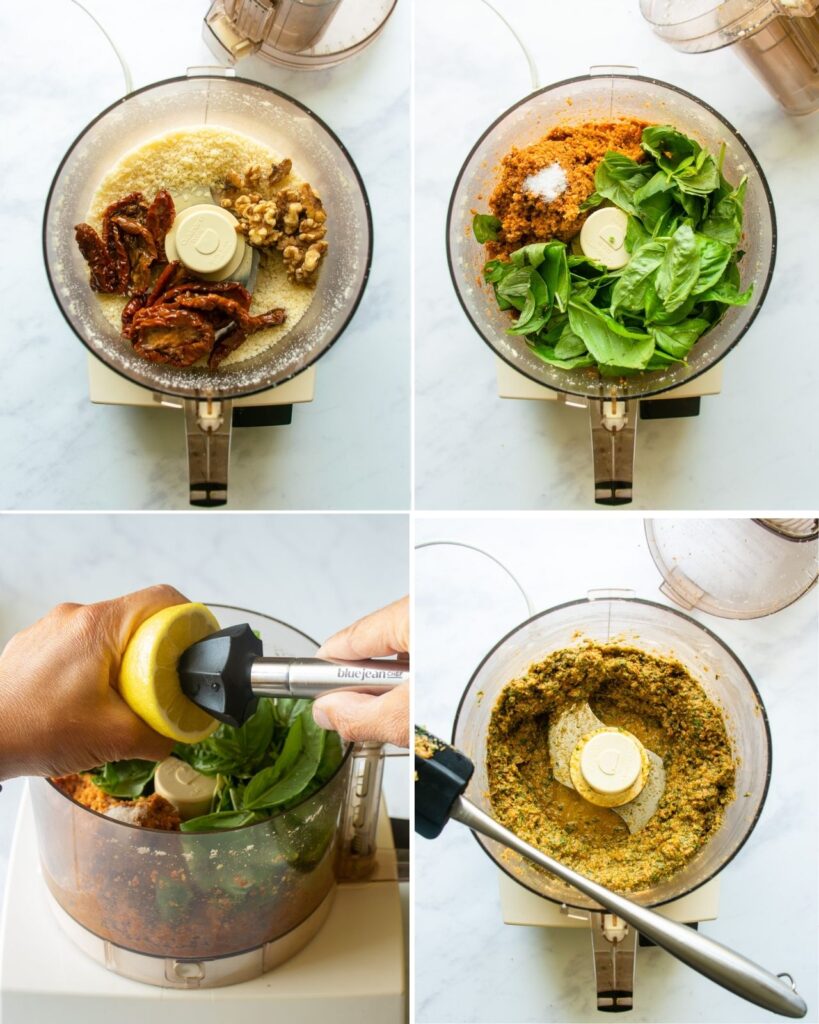 The Order of Ingredients
Start by dropping the clove of garlic and the chunks of cheese down the feed tube of the food processor while the processor is running. That's the best way to mince the garlic into tiny pieces because it doesn't have a chance to get caught under the blades. Then, add the sun-dried tomatoes and walnuts and blend. Next, add the basil, salt and lemon juice. Add the oil while the blades are chopping everything up and it will come together into a paste. I like to stop blending when the pesto is relatively thick because it's easier to thin it down than to thicken it up later. Store the pesto thick and thin it with more oil depending on how you're using it. You can store the pesto in a container in the refrigerator for up to two weeks, or freeze it in an ice cube tray and then put the cubes in a plastic bag in the freezer for up to 3 months. That way, you'll have pesto whenever you need it.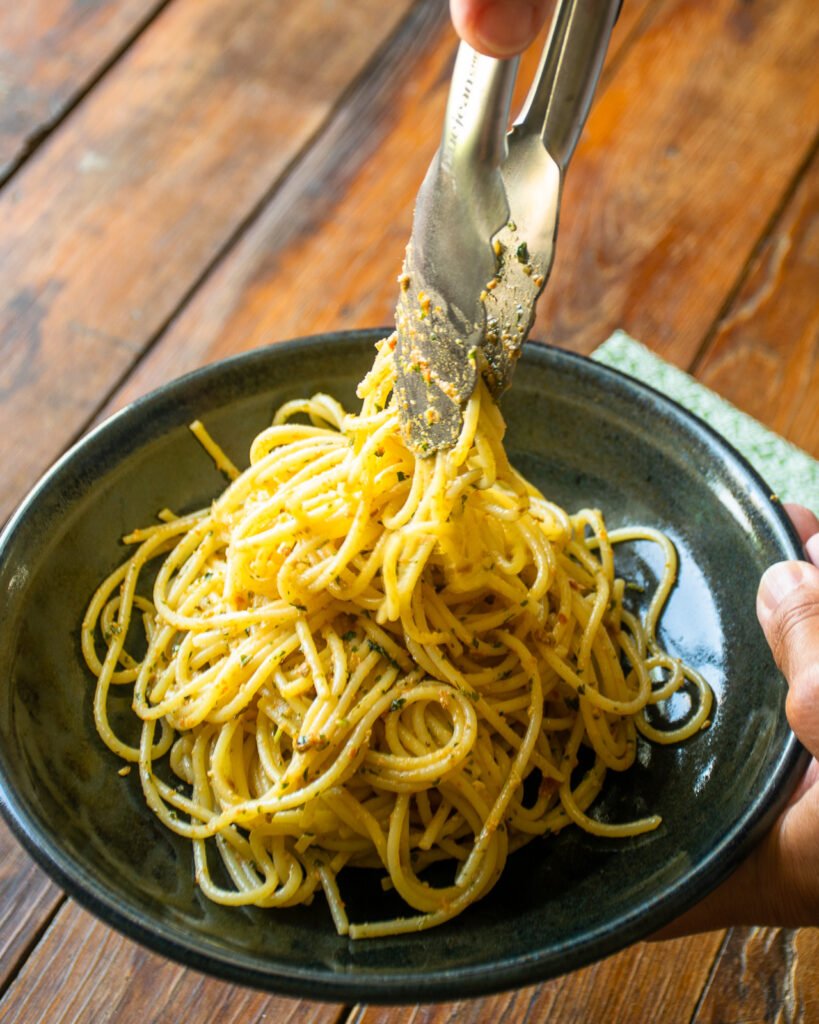 Sun-Dried Tomato Pesto Pasta
If you'd like to enjoy the pesto over pasta, simply cook your pasta al dente and remember to reserve a cup of the pasta water before you drain the pasta. Stir a spoonful or two (or as much as you like) of the pesto into the pasta while it is still hot, thin it with the pasta water if necessary and serve. It's one of the easiest weeknight meals possible.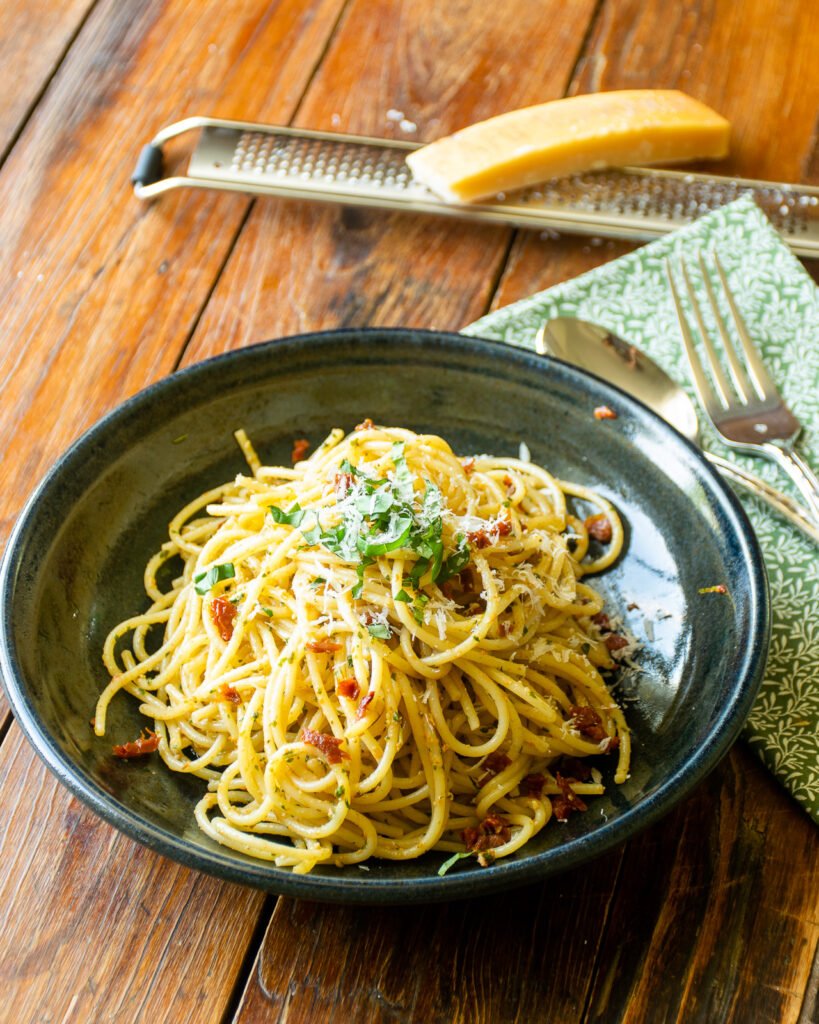 Other Uses for Sun-Dried Tomato Pesto
This sun-dried tomato pesto is also delicious just on a cracker, on a cheese and charcuterie board or spread on a sandwich or a pizza. You can also serve it next to grilled or air-fried chicken breast or steak, tossed with blanched green beans or dolloped on a boiled ear of corn. You'll be surprised at all the ways you can use this quick and delicious sauce.