What is Bang Bang Shrimp?
If you've ever been to a Bonefish Grill you will have undoubtedly tried their Bang Bang Shrimp. It's their famous deep-fried shrimp appetizer that has a creamy spicy mayonnaise-based sauce on top and it has grown to have a bit of a cult following. Before I ever went to a Bonefish Grill I had a friend ask me if I knew how to make Bang Bang Shrimp. That, in fact, was the reason I went to Bonefish for the first time. I didn't have an answer for my friend, but once I discovered it was a deep-fried dish I didn't really think about it again.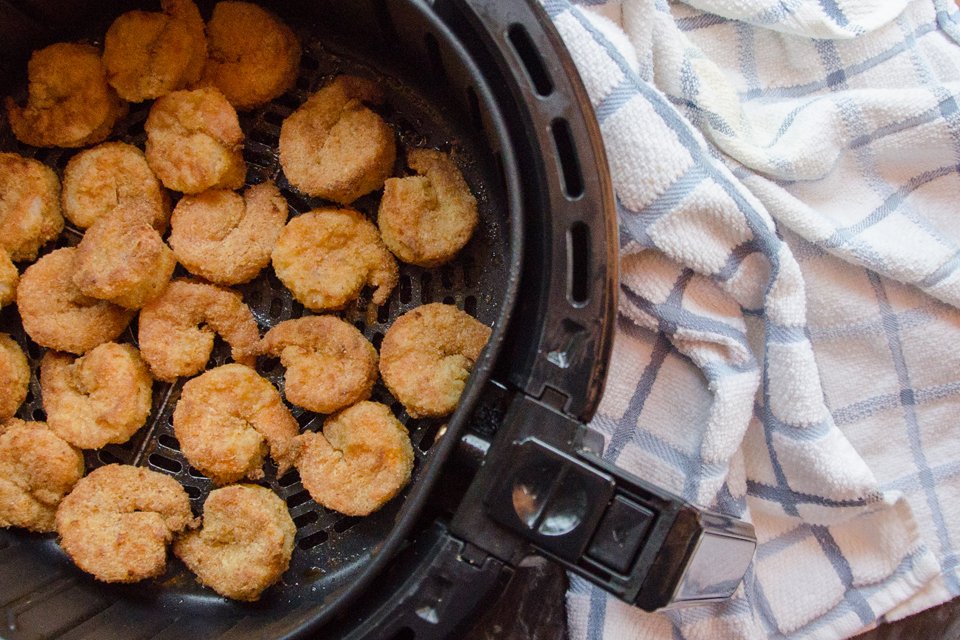 Bang Bang Sauce
The bang bang sauce is very simple. It's simply mayonnaise, sweet Thai chili sauce and sriracha hot sauce – all whisked together. Couldn't really be any easier. If you wanted to make the sauce lighter, you could substitute Greek yogurt for the mayonnaise, but it won't be quite as authentic at the original version. As for the shrimp, you need to dredge it properly (that means flour first, then egg, then crumbs) and adding a little cornstarch to the breadcrumbs helps give the shrimp extra coating and crunch. Then, it's a straight road to the finish line with a spritz of oil and your air fryer doing the rest.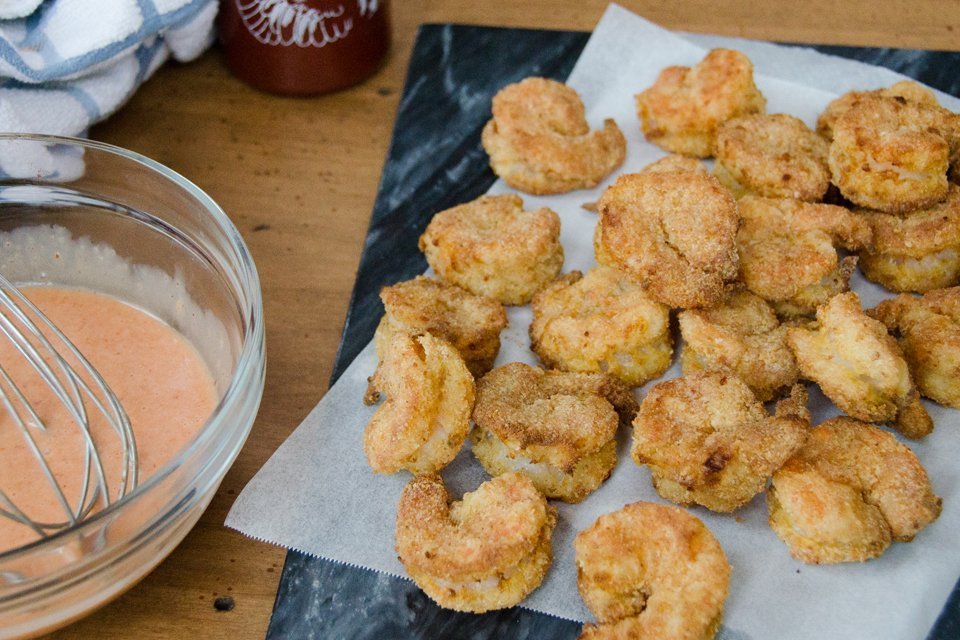 Air Frying Shrimp
Air-frying shrimp is easy and quick. How long it takes really depends on how big the shrimp are, but the nice thing about shrimp is that they come with their own "I'm done" indicator – they turn pink. That's a little more difficult to see when you bread the shrimp, but give them a little squeeze and if they feel firm, they are cooked through. If you liked this recipe for air-frying shrimp, you will probably also like the air-fried coconut shrimp recipe which uses a similar easy method.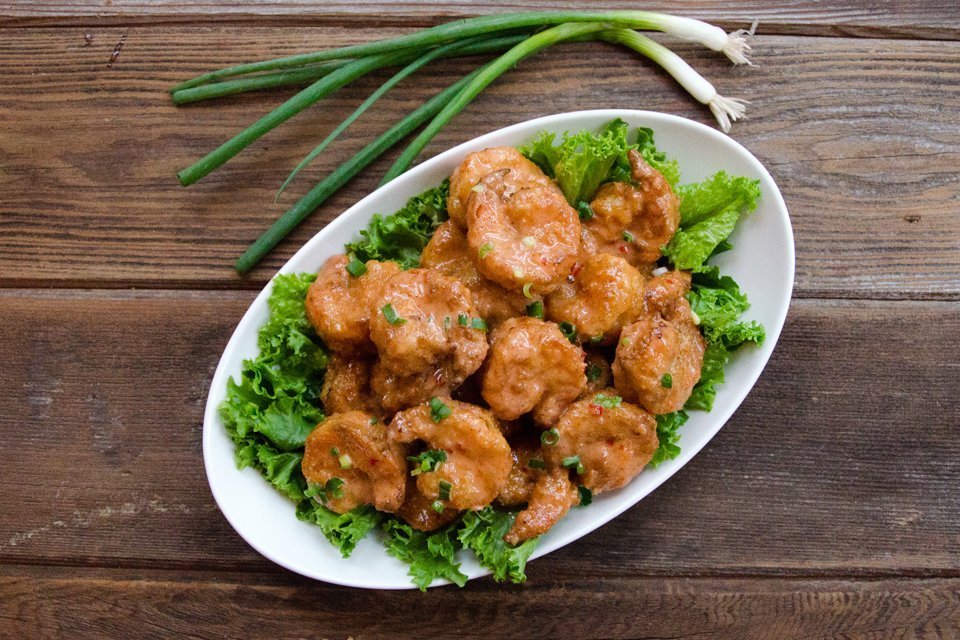 How to Serve Bang Bang Shrimp
Serve these with little forks for people to spike their shrimp off a family-style serving platter or plate them on individual appetizer plates lined with lettuce leaves, serving 4 to 5 shrimp per person.