The first step to making this simple dish is to peel and devein the shrimp. Now, I know you can buy already peeled and deveined shrimp in the grocery store, but I'm a big believer in getting shrimp with the shells on for a couple of reasons. First of all, the shrimp tend to be in better shape than the ones that have been man-handled by workers in a rush to get a job done. Secondly, there's a ton of flavor in those shrimp shells and they are perfect for a shrimp or seafood stock or just to flavor a soup or stew. If you haven't peeled or deveined shrimp before, it's not hard and you can read all about how to do it in the cooking school here.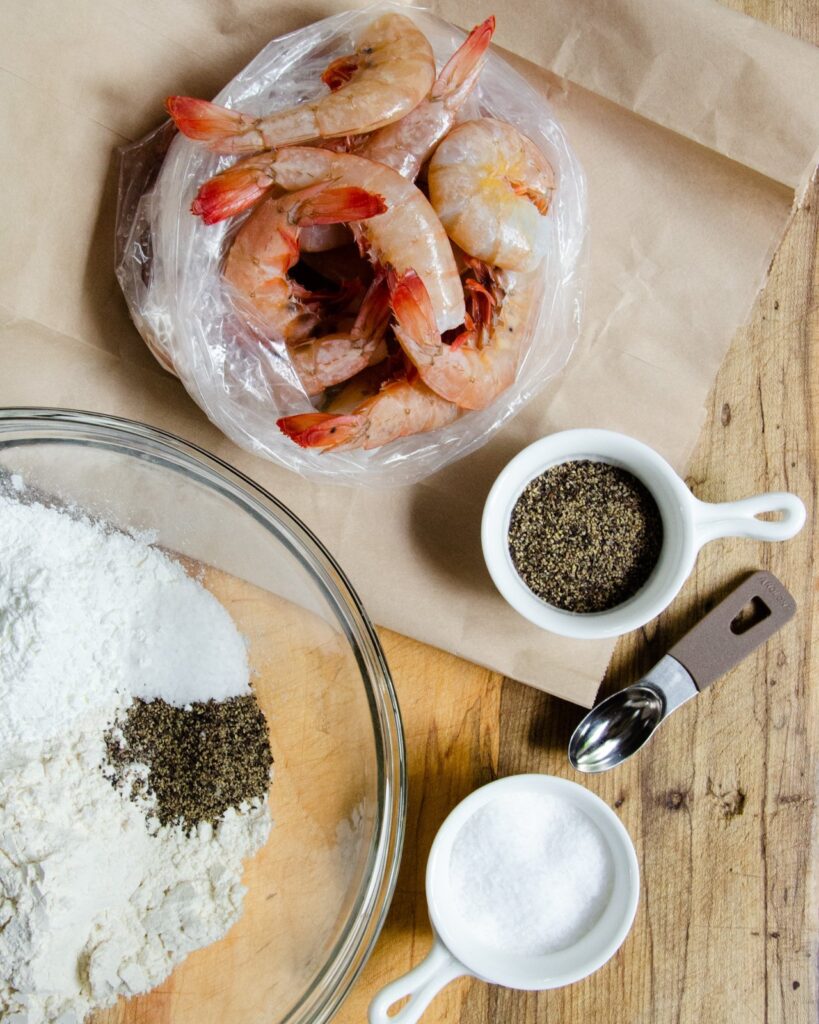 The next step is to set up a dredging station and in this recipe, the easiest way to do that is to use two zipper sealable plastic bags. By dividing the flour and cornstarch mixture into two bags, you can easily toss the shrimp in one bag, shaking it around like shake-and-bake-chicken, and then dip it in the egg before sending it to the second bag to shake again. The shrimp get perfectly  coated this way.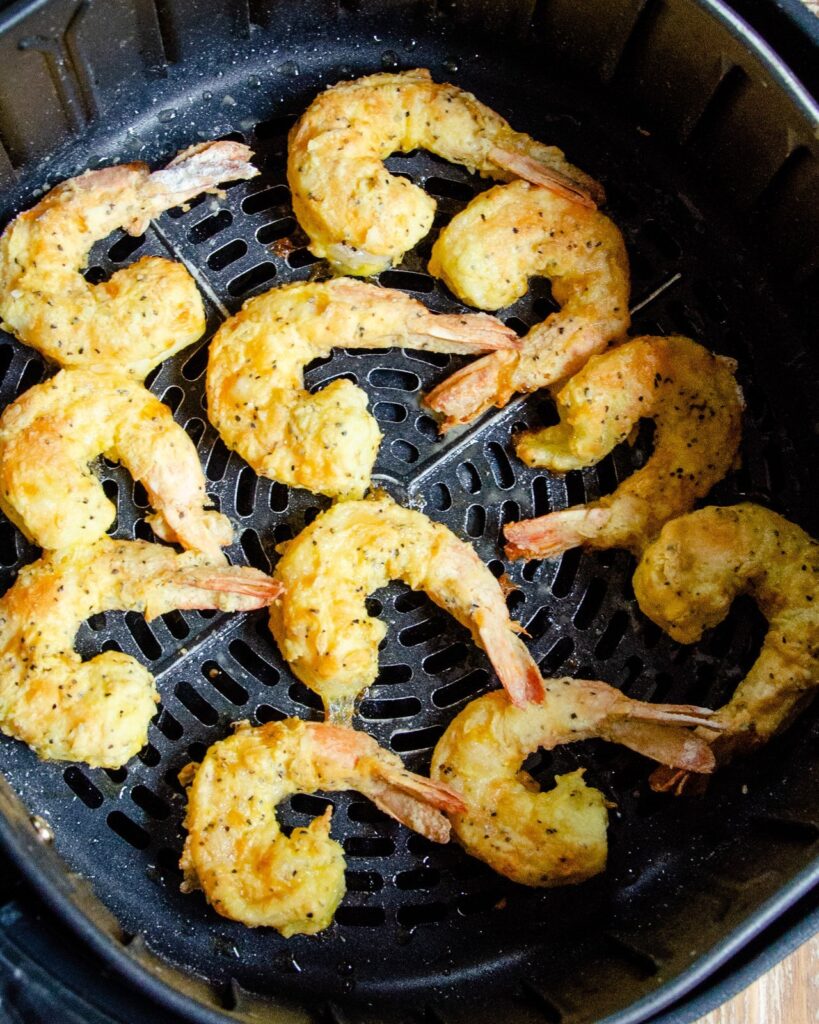 Once the shrimp are in the air fryer basket, don't be shy with the oil. It's the oil that will help crisp up the shrimp and give it nice color, so give it a good spray. Don't feel guilty about this – you're not submerging the shrimp in oil, so you're saving a ton of calories right there.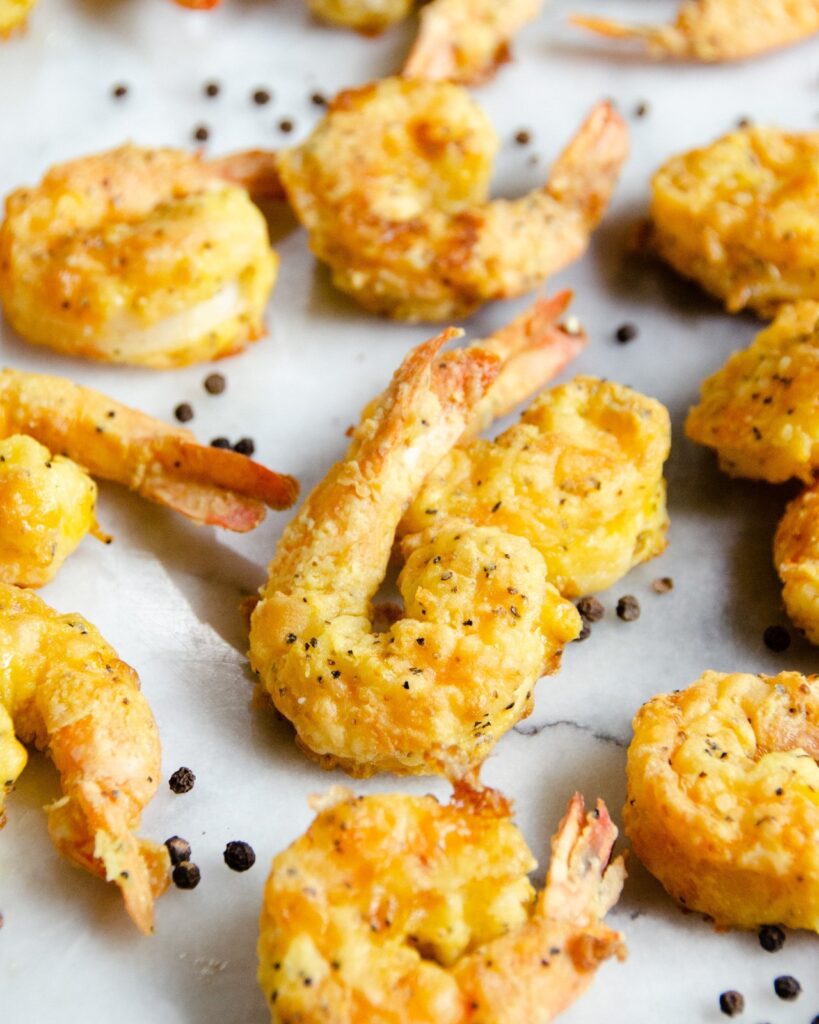 You will have to cook the shrimp in batches because over-crowding the air fryer basket will just result in unevenly cooked and soggy shrimp. So, be patient, cook in batches and then re-heat all the cooked shrimp for just a minute or two in the air fryer before tossing them with the scallions and sliced cherry peppers (or any other pepper you like). Look what a fancy appetizer you made!