No matter which method you choose to use when making these coconut shrimp – pan-frying on the stovetop or air-frying on your counter – you'll love the results. I have to admit, however, that my preference is for the air-fried version. It's light, crispy and doesn't leave you missing any flavor. Instead, the flavor of the shrimp and the coconut is really able to shine through. If you don't have an air fryer, however, it's great to know that you can make these shrimp the stovetop with just about 1/2-inch of oil in the pan, rather than deep-frying.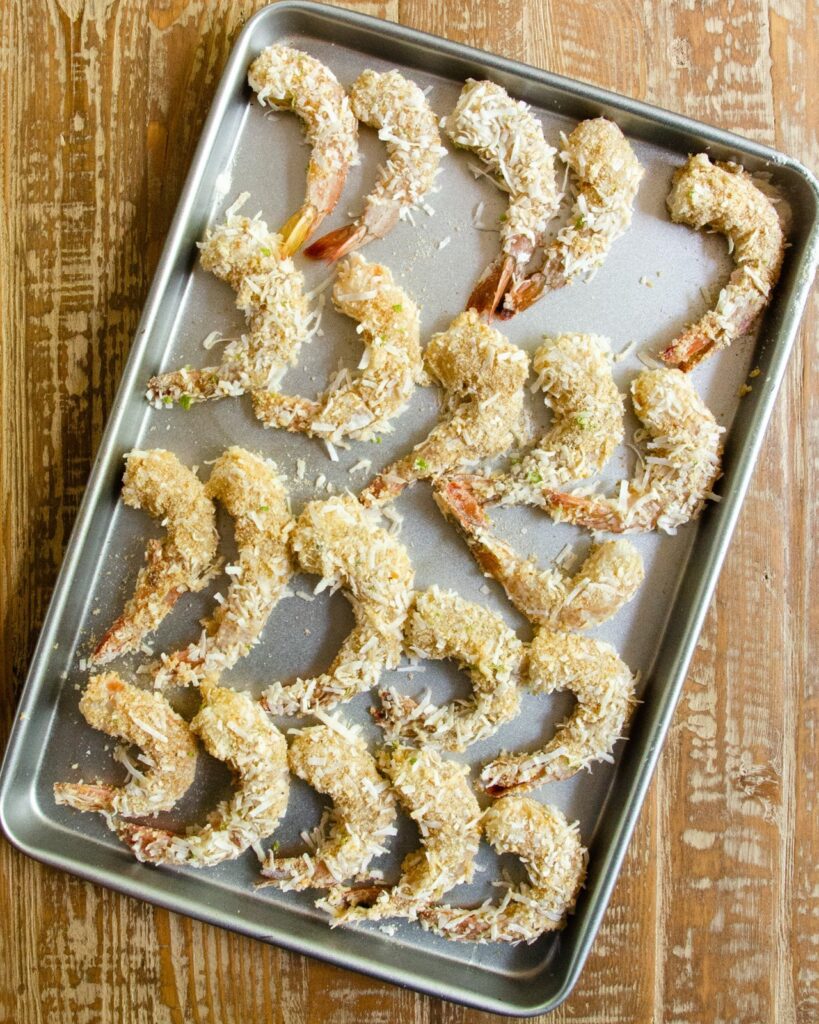 Start with large shrimp. I like to peel and devein my own shrimp because you generally get better quality shrimp that way – they haven't been handled as much as peeled and deveined shrimp. It also allows me to leave the tail of the shrimp intact which serves as a sort of handle for your guests to use to pick the shrimp up. It does take a little time, but the rest of the recipe is so quick that you do have some extra minutes.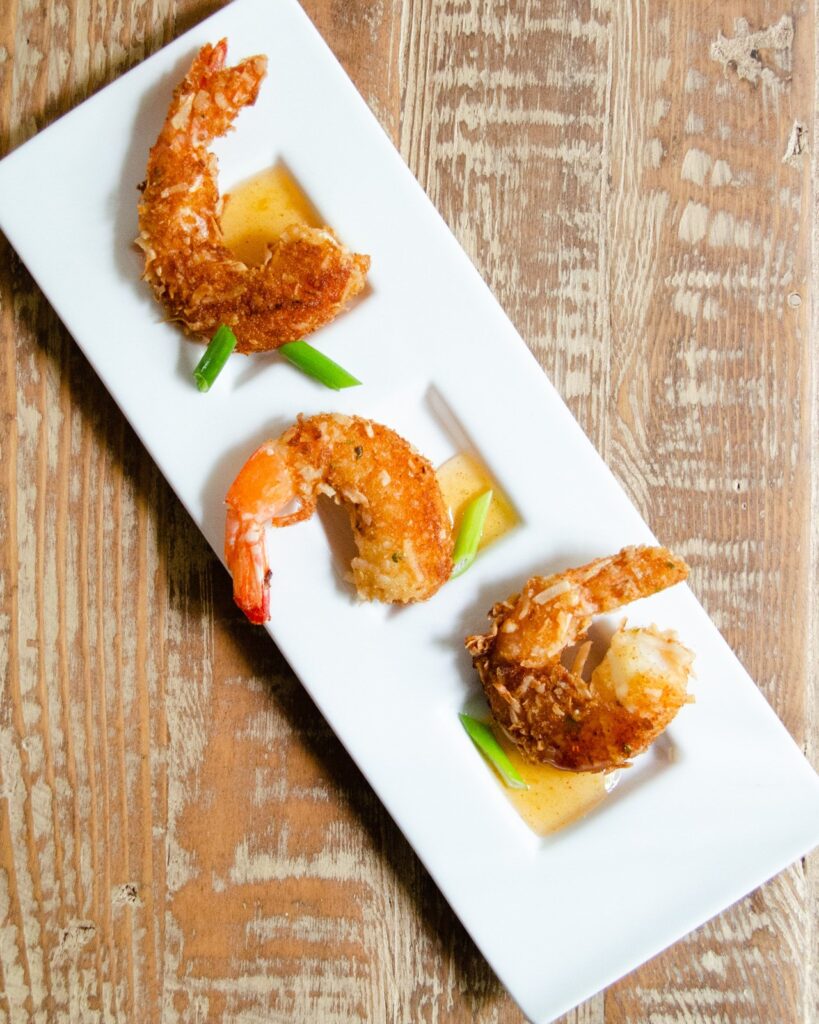 You can do the work of peeling and deveining the shrimp AND coating them ahead of time if you are planning on serving these at a party and have other tasks to do. Leave them on a baking sheet in your refrigerator and then air-fry or pan-fry just before serving.