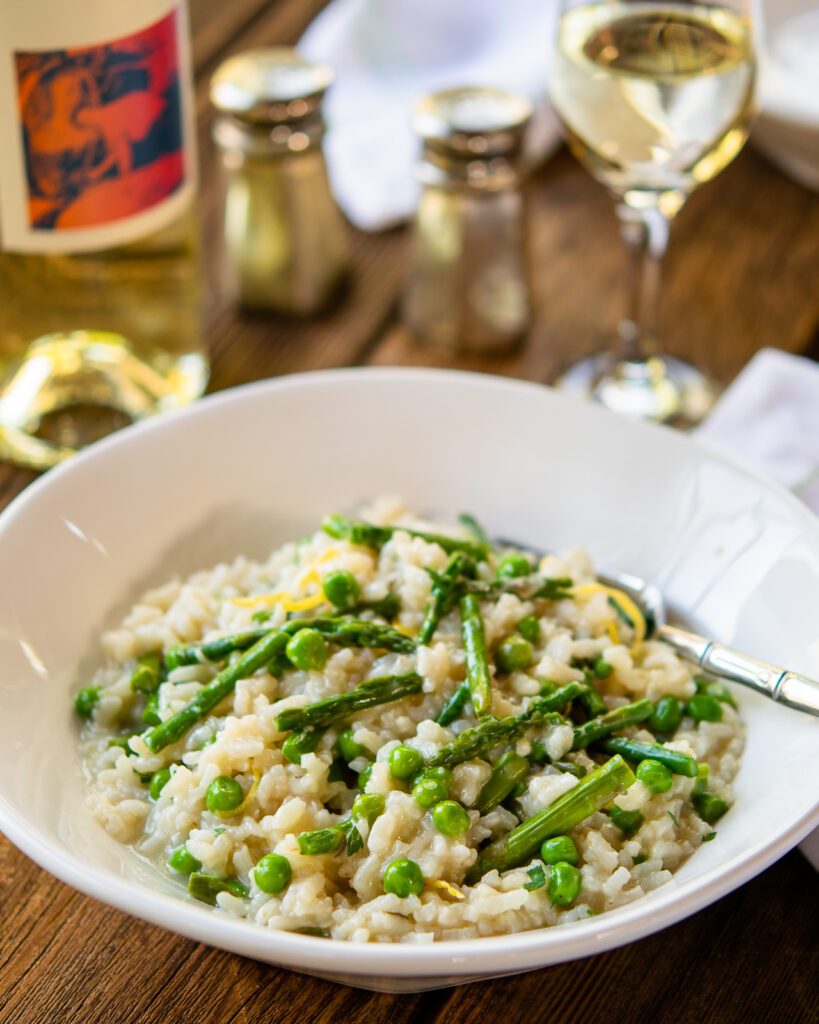 How to Make Risotto
Risotto used to have a bad reputation for taking forever to cook, requiring constant stirring over a hot stove. That's unfortunate. While risotto does require that you use the right rice and add stock to the pan gradually rather than in one fell swoop, in reality, risotto is one of the easiest and quickest dinners to prepare. In addition, risotto can be treated as a blank canvas, just waiting for you to add whatever flavors and ingredients suit the day, the season and your personal taste. It's what you can make for dinner when you don't know what to make for dinner. This risotto with asparagus and peas is finished with Parmesan cheese and lemon and epitomizes all the bright flavors of spring. If you want to learn how to make a plain Parmesan risotto, watch my video on the subject here.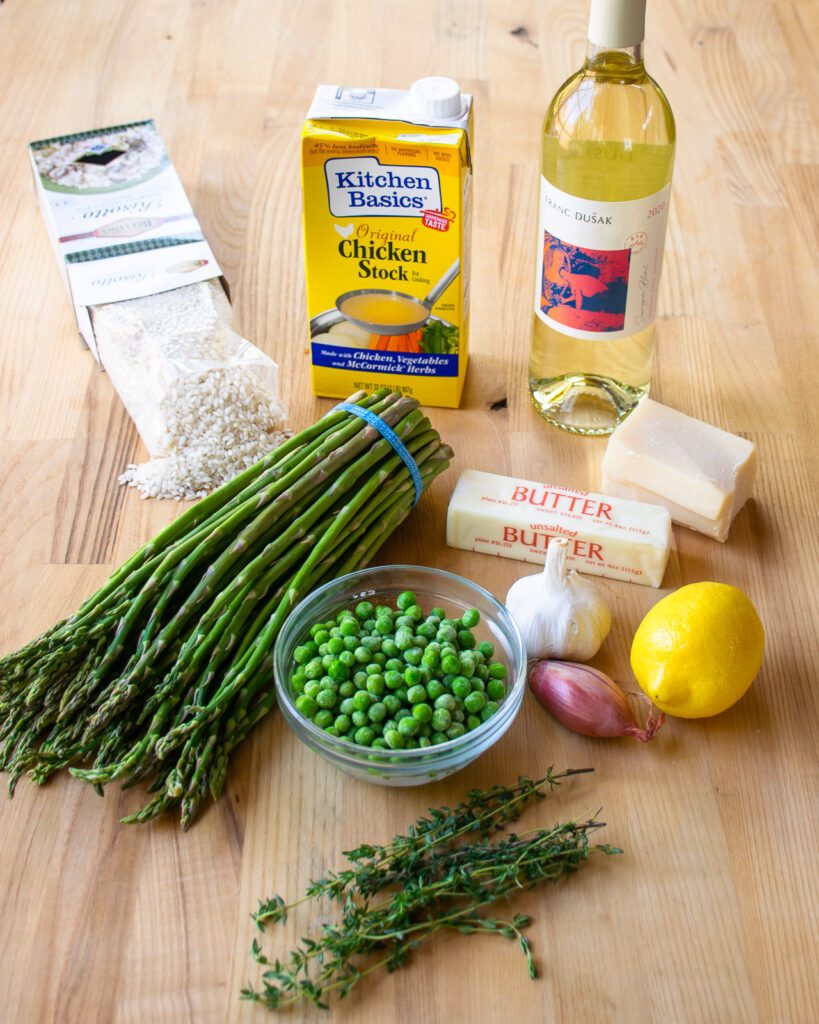 Risotto Rice
The most common rice for risotto is Arborio rice – a medium-grain rice whose starch content breaks down less than short-grain rice but more than long-grain rice, giving it a creamy consistency while maintaining an al dente texture in the center of the grain. Less common, but perfectly suitable, is Carnoroli rice which has similar properties to Arborio, but a little higher starch content. Either rice would be perfect for this recipe.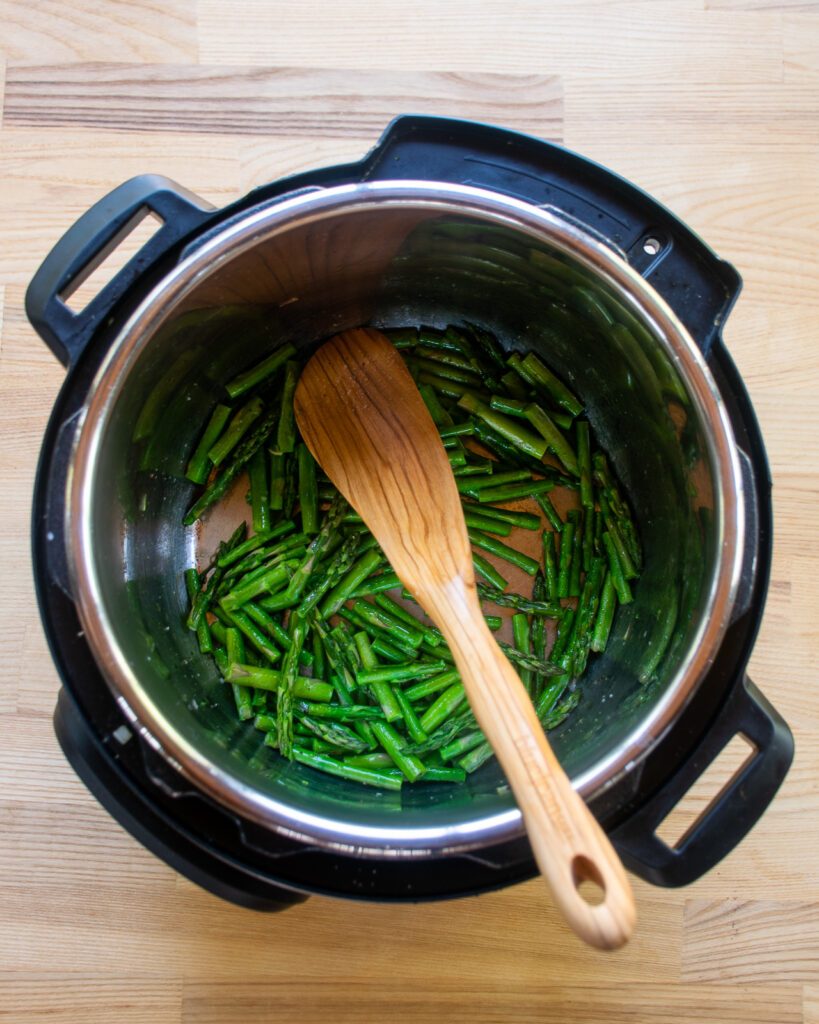 Instant Pot Risotto
Cooking risotto on the stovetop will take 20 to 30 minutes. If you wanted to make risotto for a dinner party, but didn't want to be preoccupied while your guests are around, you can make the risotto almost all the way through ahead of time and let it cool on a large sheet pan. Then, when you're ready return the risotto to the pan and continue cooking for the last 5 minutes or so. If you want to make the risotto in a real hurry however, with no attended time over the stovetop, use your pressure cooker. Risotto comes out surprisingly well in a pressure cooker in just 7 minutes of cooking time – no stirring required!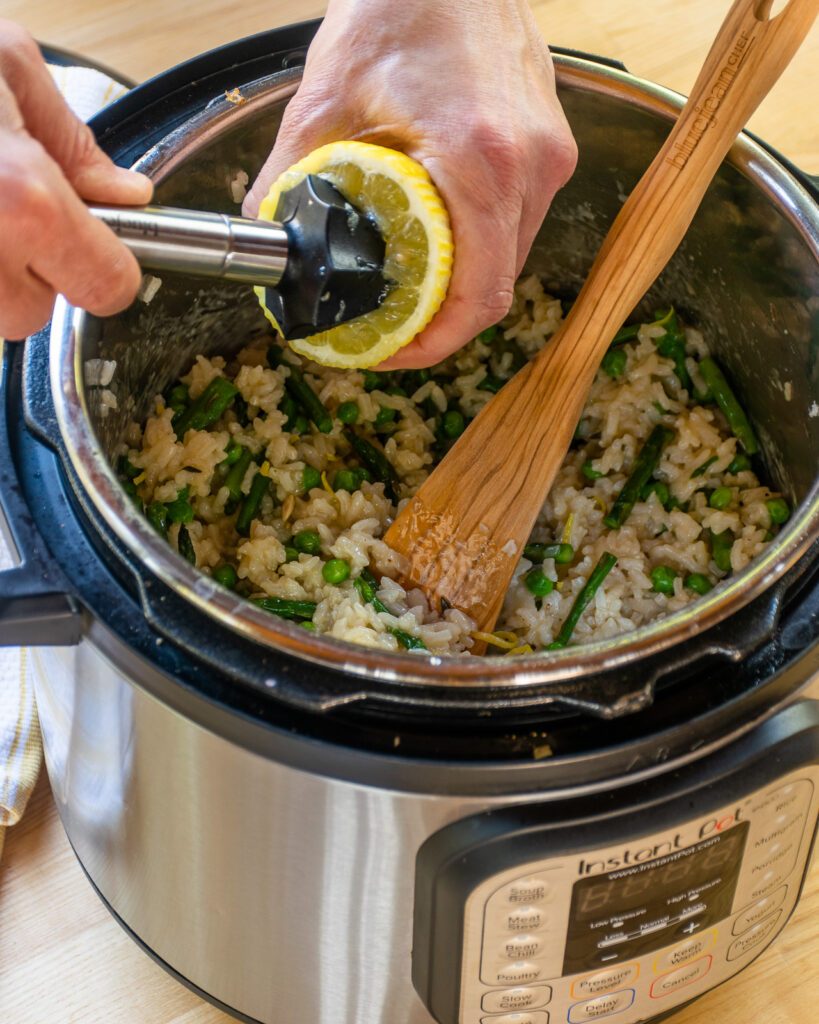 Seasoning Risotto
In this recipe for risotto with asparagus and peas, you sauté the asparagus ahead of time and then stir the asparagus and peas in at the end. The heat from the pressure cooked risotto is sufficient to warm the vegetables right through while it cools to an edible temperature. In addition to adding the cooked ingredients, the end of cooking is when you add lemon juice, salt and pepper and some Parmesan cheese. You could also throw in a knob of butter to make it ultra-creamy.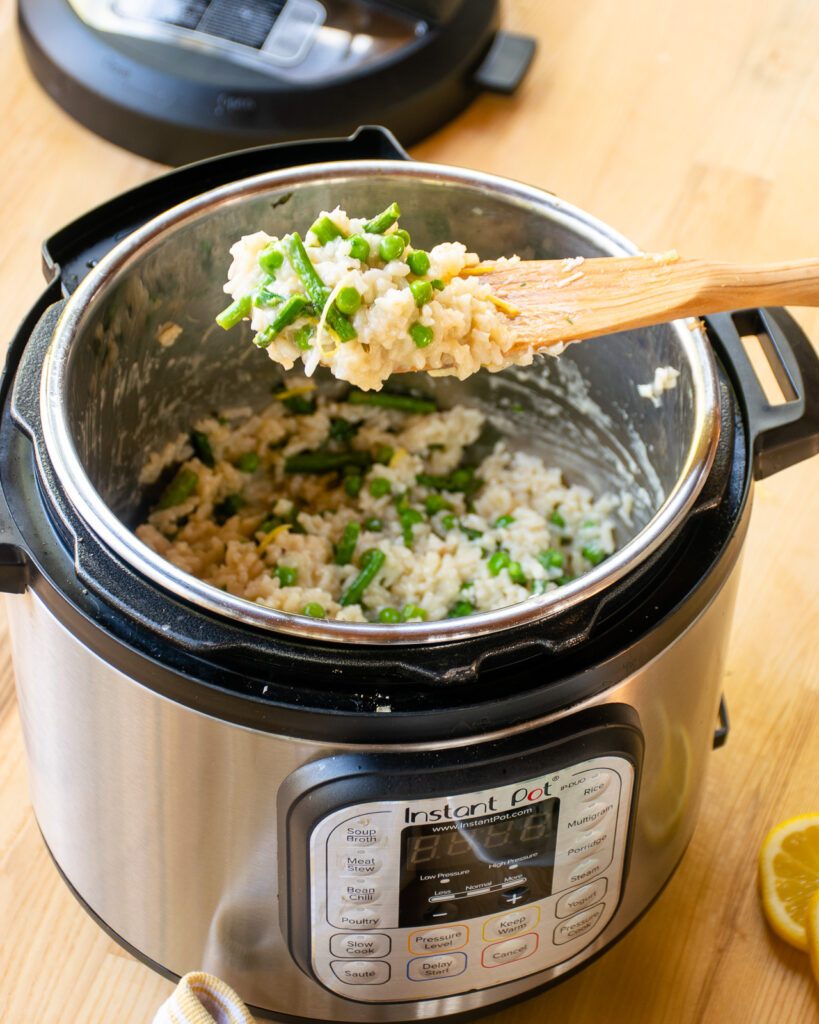 How to Serve Risotto
Traditionally, risotto is served on a plate, although many of us would prefer it in a bowl. The rice will continue to thicken as it sits, so feel free to loosen the risotto to your desired consistency by stirring in more stock or just water. The perfect risotto should expand slightly on a plate, but not so much that it's a flat pool of rice. I think a delicious risotto like this one with asparagus and peas makes a perfect dinner with a side green salad like this Arugula Parmesan and Prosciutto Salad or this Beet and Orange Salad, but you can also serve it as a side dish with chicken breasts or a simple pan roasted fish fillet.