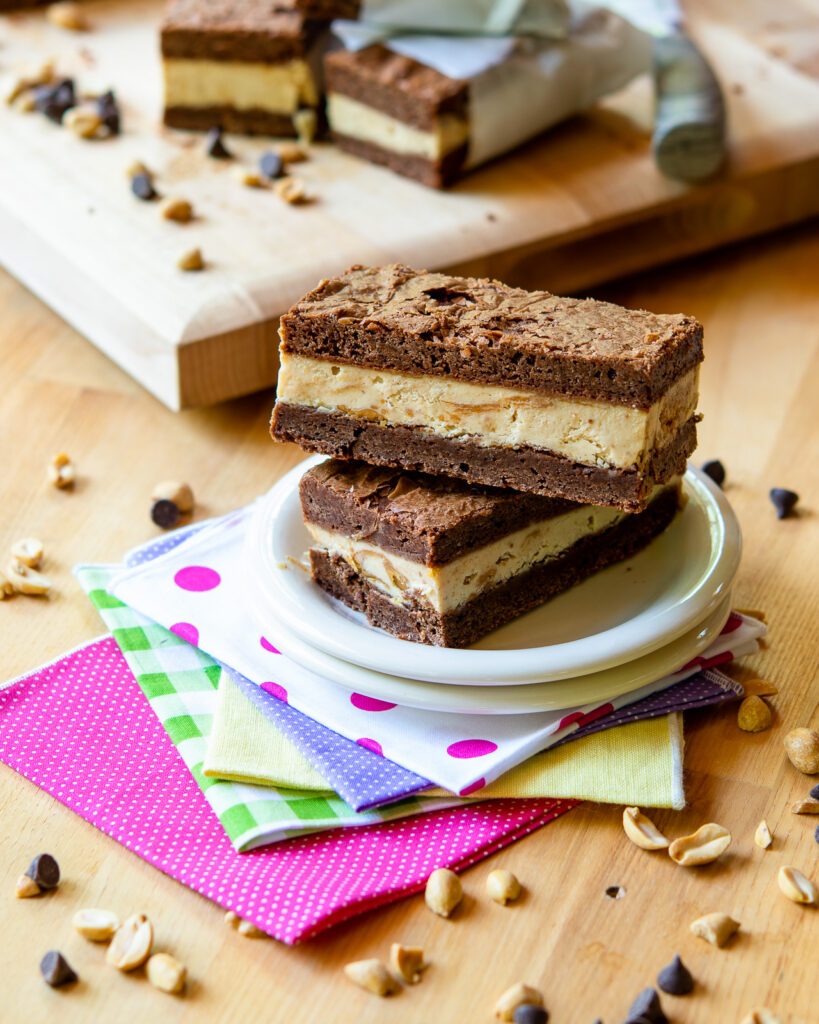 How to Make Brownie Ice Cream Sandwiches
It's not hard. It just takes a little time to make peanut butter brownie ice cream sandwiches. First you need to make the peanut butter ice cream. Then, you need to make a huge, thin brownie. When the ice cream has chilled well and the brownie is completely cool, you sandwich them together and patiently wait for them to refreeze before cutting and serving to very happy people.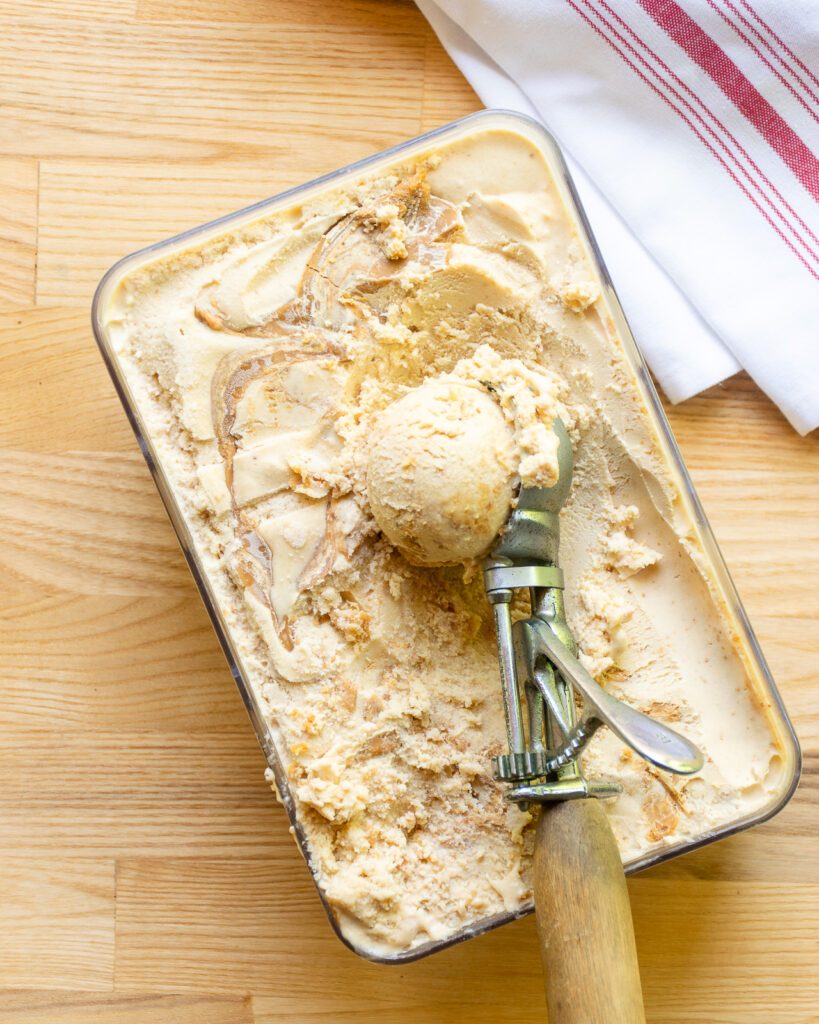 The Ice Cream
If you're reading this recipe, chances are you have an ice cream maker (or at least would like to have an ice cream maker). And if you have an ice cream maker, you probably know that you need to do this step of the dessert well in advance so that the ice cream has a chance to chill. This recipe calls for peanut butter swirl ice cream, but you could use any flavor that you wanted to pair with a delicious brownie. If you don't have an ice cream maker, you could also buy the ice cream for this recipe. It's not quite as much fun as making your own, but it is probably easier and skips this step.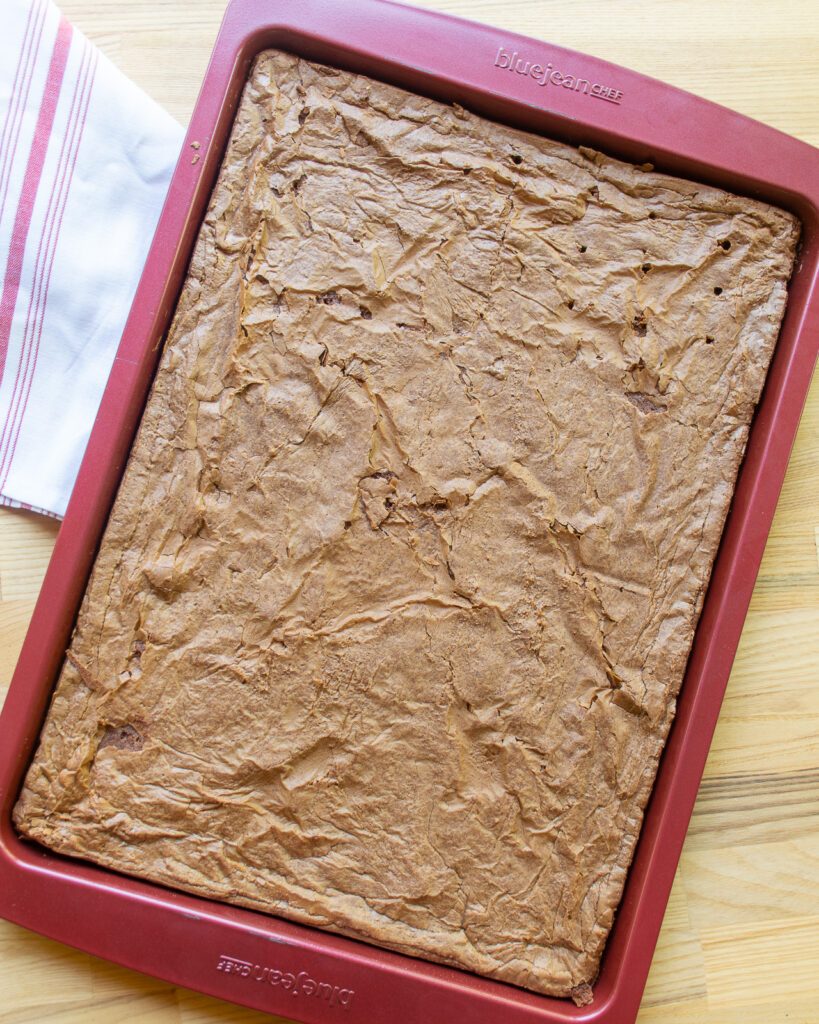 The Brownie
The brownie for these ice cream sandwiches is your basic brownie recipe, but spread out and baked in a very large 13″ x 18″ sheet pan. Bake the brownie until it has set but is still a little soft in the center. Let it cool completely in the pan. Then, carefully (so you don't damage your pan) cut the brownie in half and turn both halves out onto a cutting board. I like the look of the top of the brownie, but you can decide to expose whichever side you like best. Then, get to work on building your sandwiches.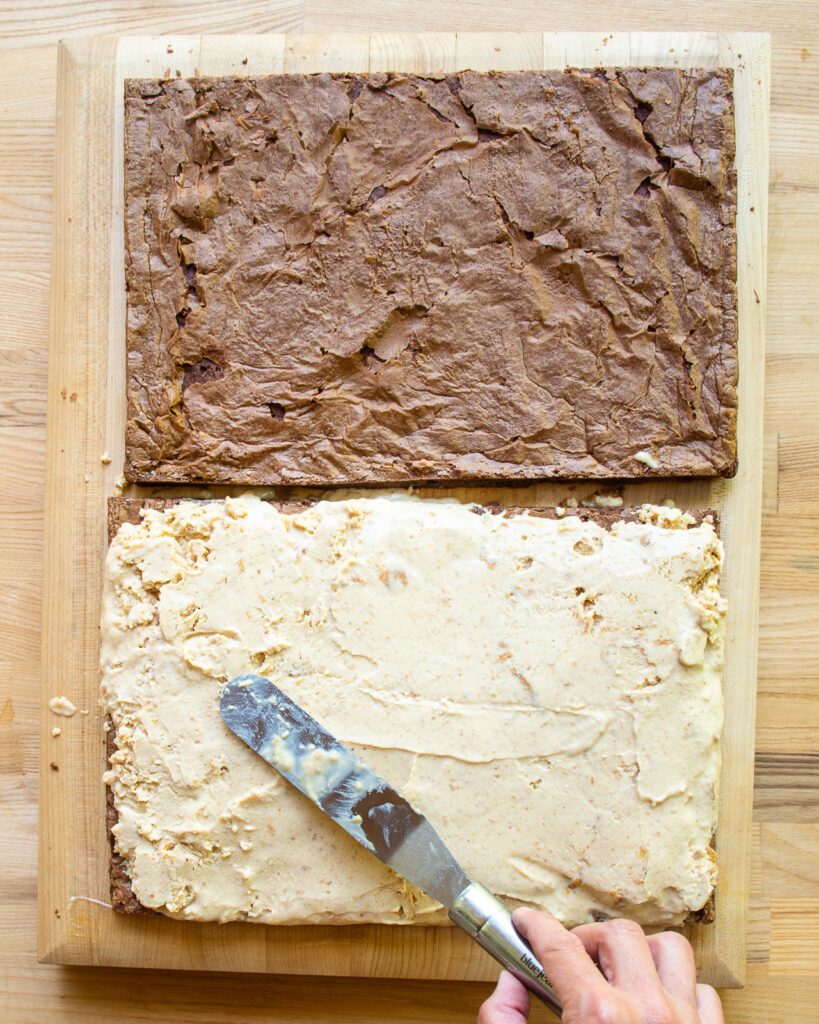 How to Build Ice Cream Sandwiches
The only trick to building ice cream sandwiches is to let the ice cream get to the right, spreadable temperature… and then work quickly. There's a fine line between too hard and just right, and then another fine line between spreadable and melting fast. While your ice cream is coming to that right temperature, Place a large piece of foil on the countertop and line it with an equally large piece of plastic wrap. This is to wrap up the large ice cream sandwich. Then, spread the ice cream all the way to the edges of one half of the brownie and top with the other half. Transfer the large ice cream sandwich to your plastic and foil sheets, wrap it up and transfer it to the freezer for at least two hours.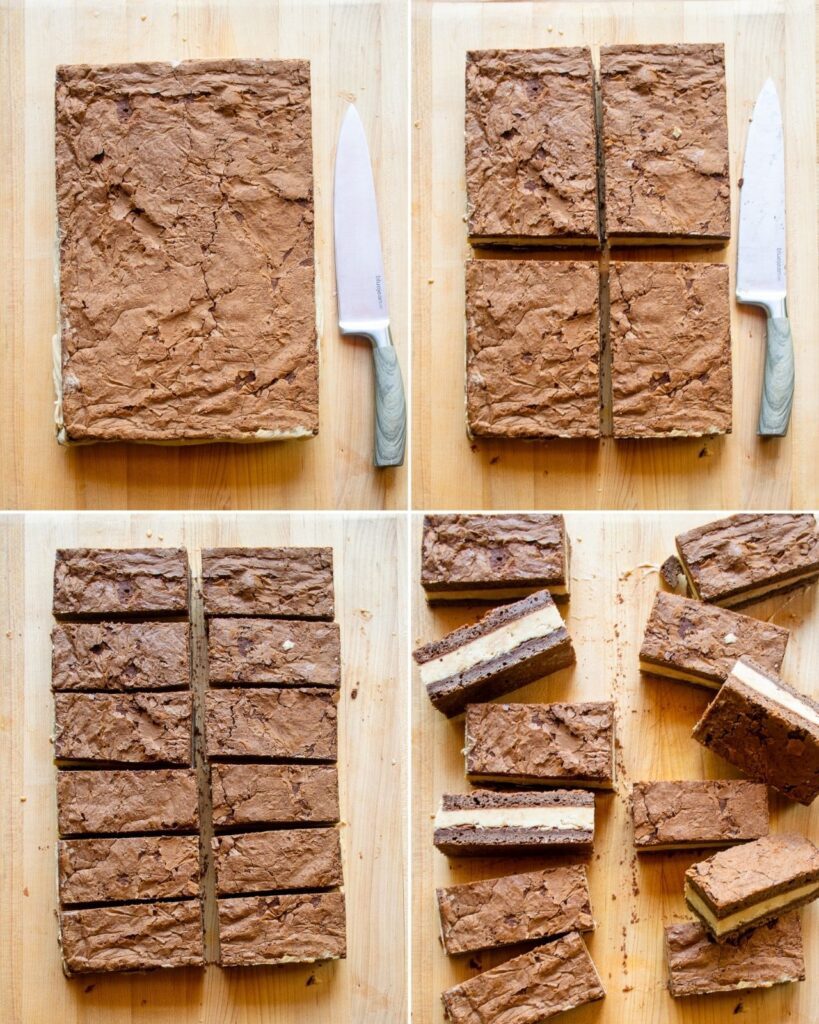 Ice Cream Sandwich Sizes
When it comes to cutting your ice cream sandwiches, you have options.  You can make them long and rectangular, or you could cut those long rectangles in half, making cute small squares. I like the square size because with two pieces of brownie on either side of the ice cream, these ice cream sandwiches are a good sized sweet treat. The small squares also seem to me to be just the right size to eat in warm weather, not melting too much before you're finished. You can always have two… (just sayin').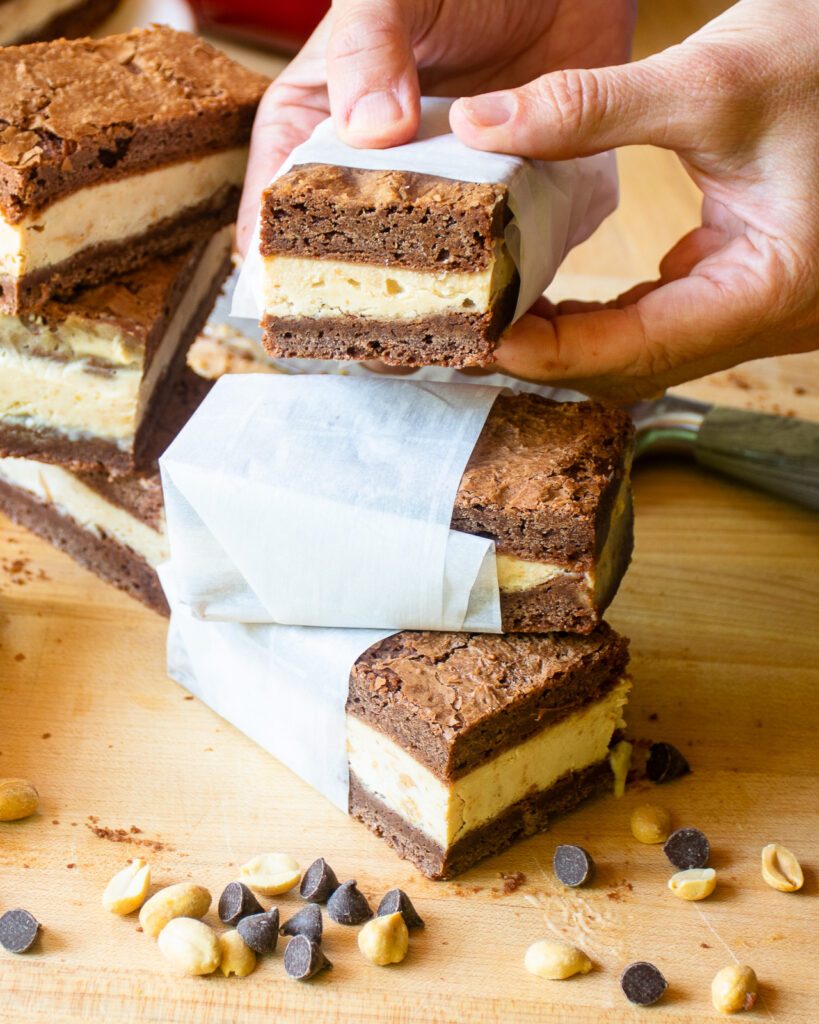 How to Store Ice Cream Sandwiches
If you're storing these ice cream sandwiches, even for 15 minutes, wrap them individually in parchment paper and then place them back into the freezer in a baking pan. If you're storing them for longer periods of time, transfer the parchment-wrapped sandwiches to a sealable plastic bag to keep them fresh. Always let the sandwiches warm at room temperature for 5 minutes or so before digging in… but not much longer!