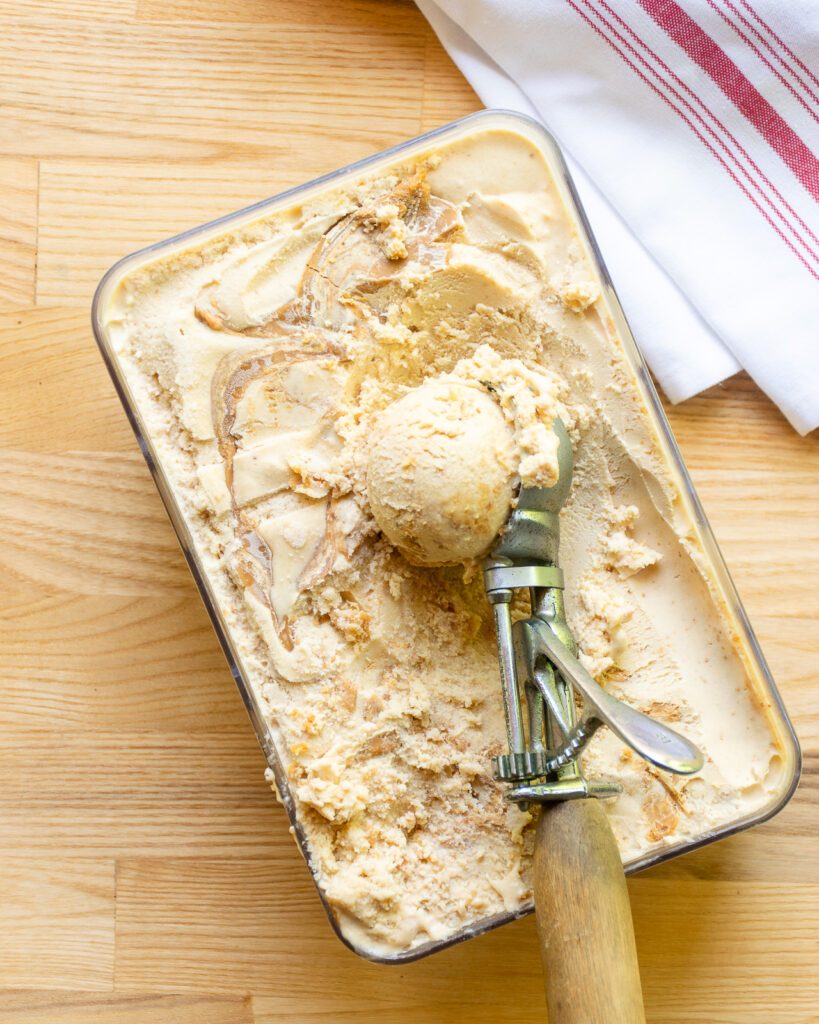 Peanut Butter Ice Cream with Swirls
I do love  a good vanilla ice cream (especially when it's made with vanilla bean), but when I'm looking for a full flavored ice cream like peanut butter, I don't want just swirls of peanut butter in vanilla ice cream. I want the entire ice cream to be flavored with peanut butter with extra boosts of flavor from the swirls. That can take you down a rabbit hole of recipe naming… "peanut butter swirl peanut butter ice cream" or "peanut butter ice cream with peanut butter swirls" or… all too long. So, "peanut butter swirl ice cream" will have to do, but know that you're getting more peanut butter bang for your buck!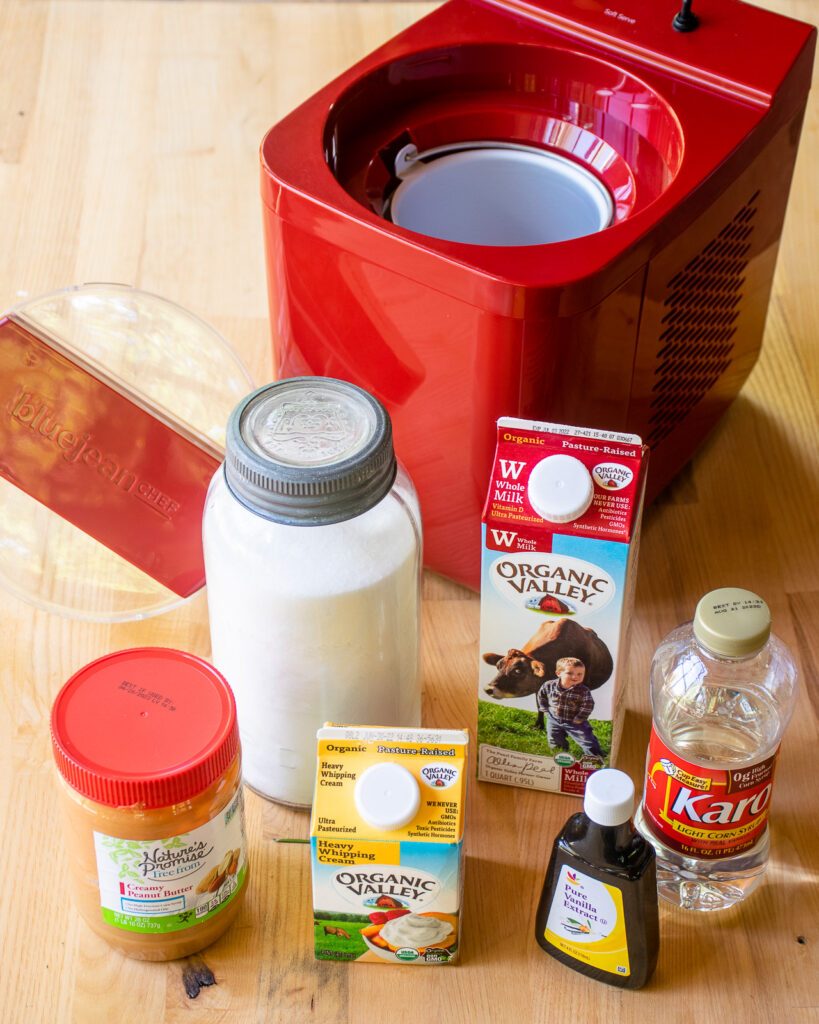 No Egg Peanut Butter Ice Cream
I know people have an aversion to having to make an egg custard base before being able to churn their ice cream. This recipe doesn't do that. It does, however, involve heating the ingredients on the stovetop and then of course, chilling it down properly before churning it. I also know this goes against the need we all have for immediate gratification, but to be honest… making good ice cream takes time. There is no immediate gratification if you're making ice cream at home. This recipe for peanut butter swirl ice cream heats the ingredients on the stovetop because 1) the sugar needs to dissolve and 2) ingredients like peanut butter are easier to incorporate when they are warm, rather than cold. That's just the way it is, so plan ahead.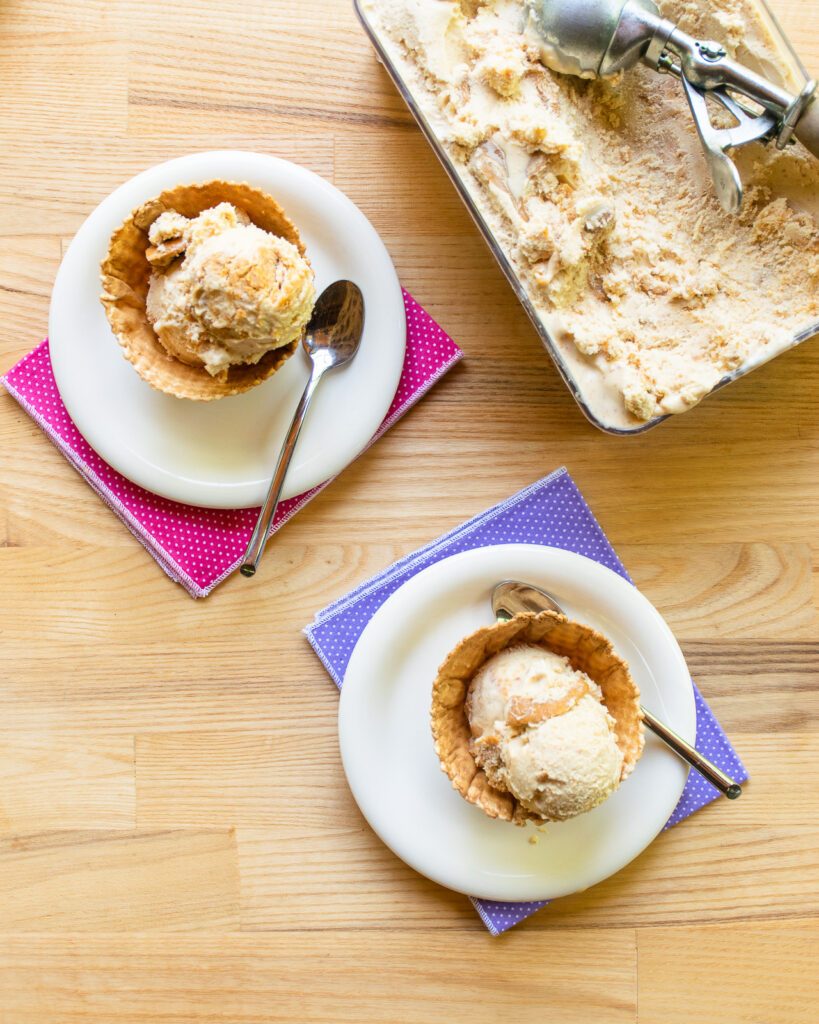 Adding the Swirls
In order to add the swirls of peanut butter to your ice cream, the peanut butter needs to be relatively thin and pourable. Melting the peanut butter gently works, but be careful not to heat it too much. If the peanut butter is too warm, it will melt the ice cream as you try to swirl. I like to turn out the ice cream into a flat container and then drizzle the peanut butter across the top. Then, simply drag a butter knife through the ice cream to mix the peanut butter drizzle in, but not completely. Do a couple of layers of this if you can. Peanut butter is interesting when it freezes. It is no longer sticky and gooey, but rather crunches as you bite it. That makes it sort of perfect in this ice cream. Those swirls add textural and visual interest, along with a little burst of peanut butter.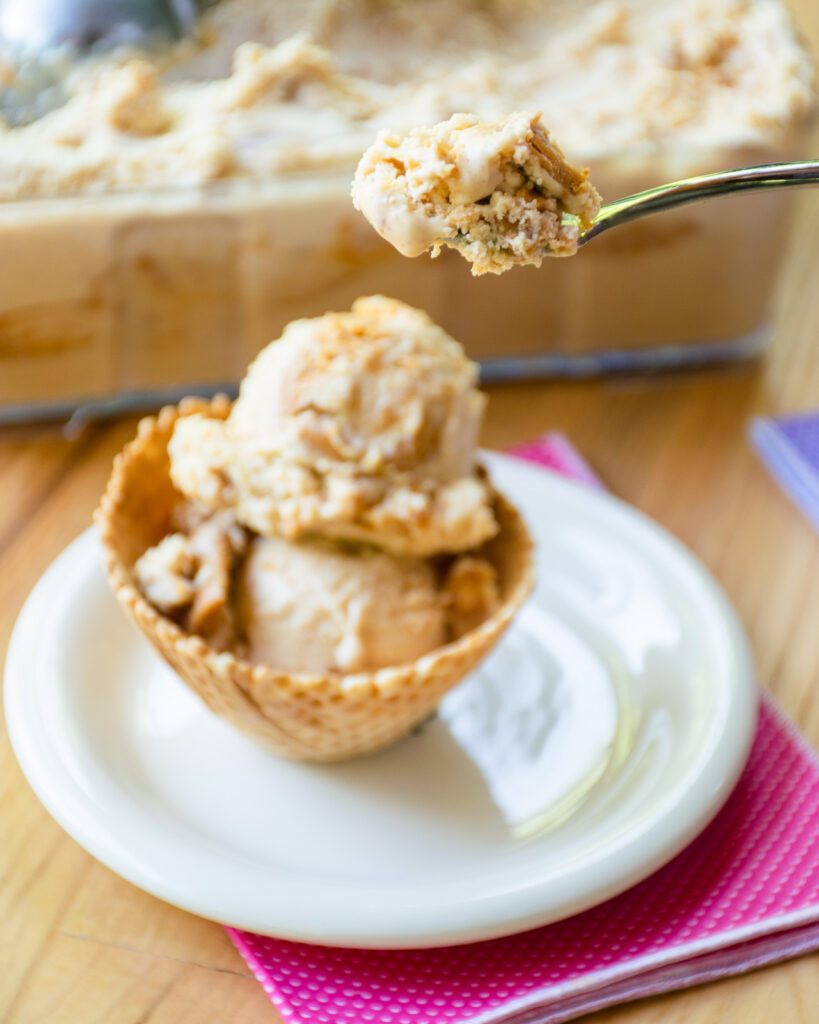 How to Serve
I know you don't need advice here! Cone, dish, waffle cup, spoon… I just wanted to say that if you happened to be looking for a way to enjoy this peanut butter swirl ice cream, you might like to check out my recipe for Peanut Butter Brownie Ice Cream Sandwiches. It's that match made in heaven… two matches actually… peanut butter with chocolate AND ice cream with brownies. Head slap!