How to Make Pressure Cooker Chicken Tortilla Soup
The ingredients for this soup are all pretty standard and easy to come by. While this recipe calls for canned beans, it is entirely possible to cook your dried beans from scratch using your pressure cooker (see the pressure cooker charts for cooking times) before making this soup. Using canned beans make this recipe a very quick fix, and since there are two types of beans in the soup it's more convenient to add caned than to cook both from scratch.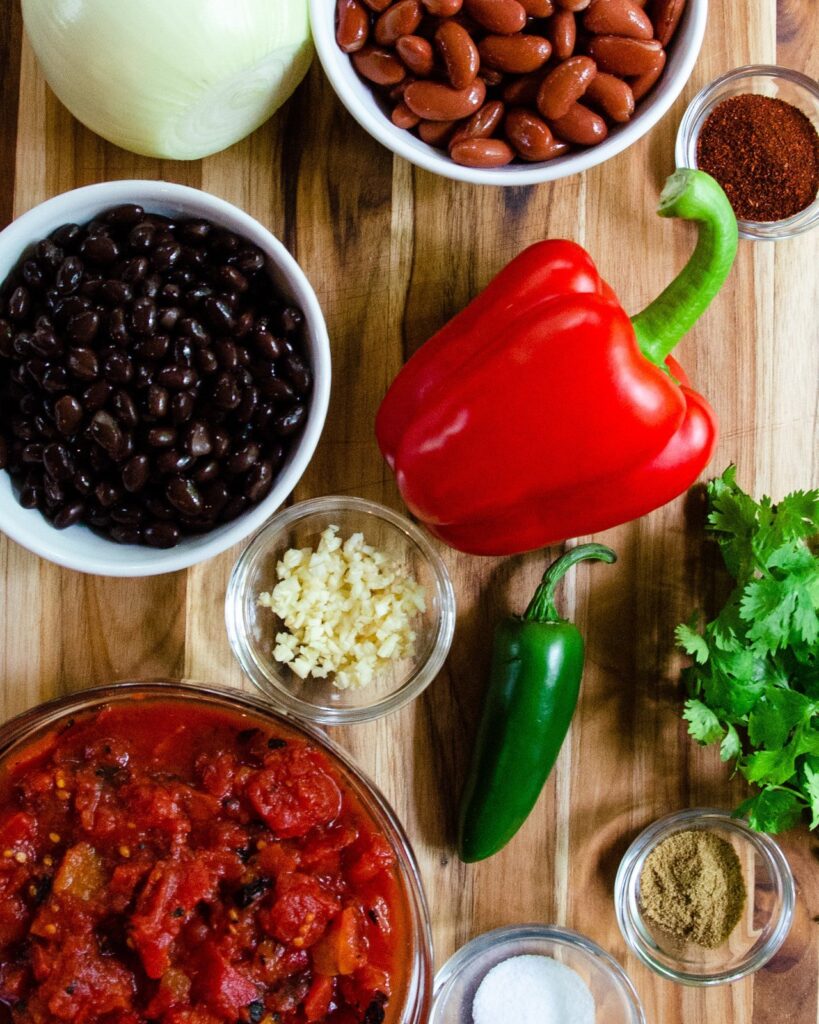 Tomato-Based Chicken Tortilla Soup
The base for this soup is a mixture of chicken stock and canned tomatoes, making a thin tomato-based broth. I like using fire-roasted tomatoes for the soup for a smoky nuance, but if you can't find a can of fire-roasted tomatoes (for some reason these seem difficult to find in Canada) you can always use regular tomatoes. If you want that smoky flavor, try adding a teaspoon of smoked paprika when you add the other spices.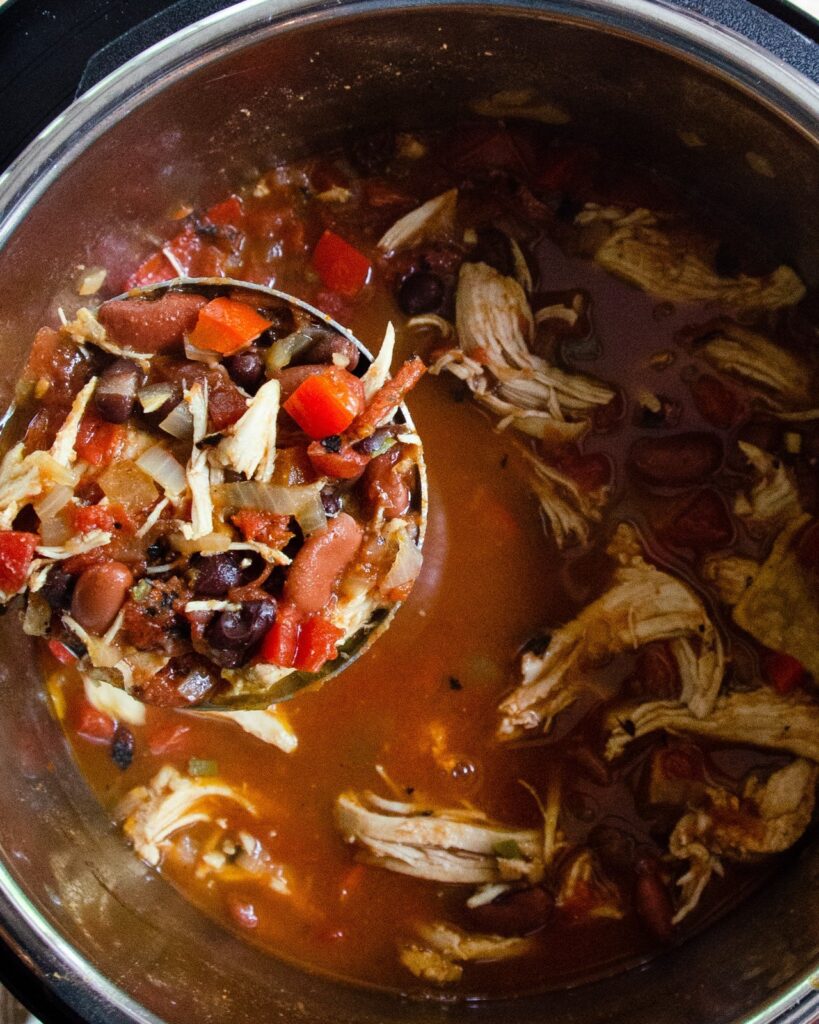 Chipotle Chicken Tortilla Soup
Another variation you could make to this recipe would be to use chipotle in adobo instead of the Jalapeño pepper. A chipotle pepper is a smoked and dried Jalapeño pepper, so it is comparable in heat but has a smokey rather than bright flavor. If you love hot and spicy foods, try adding both!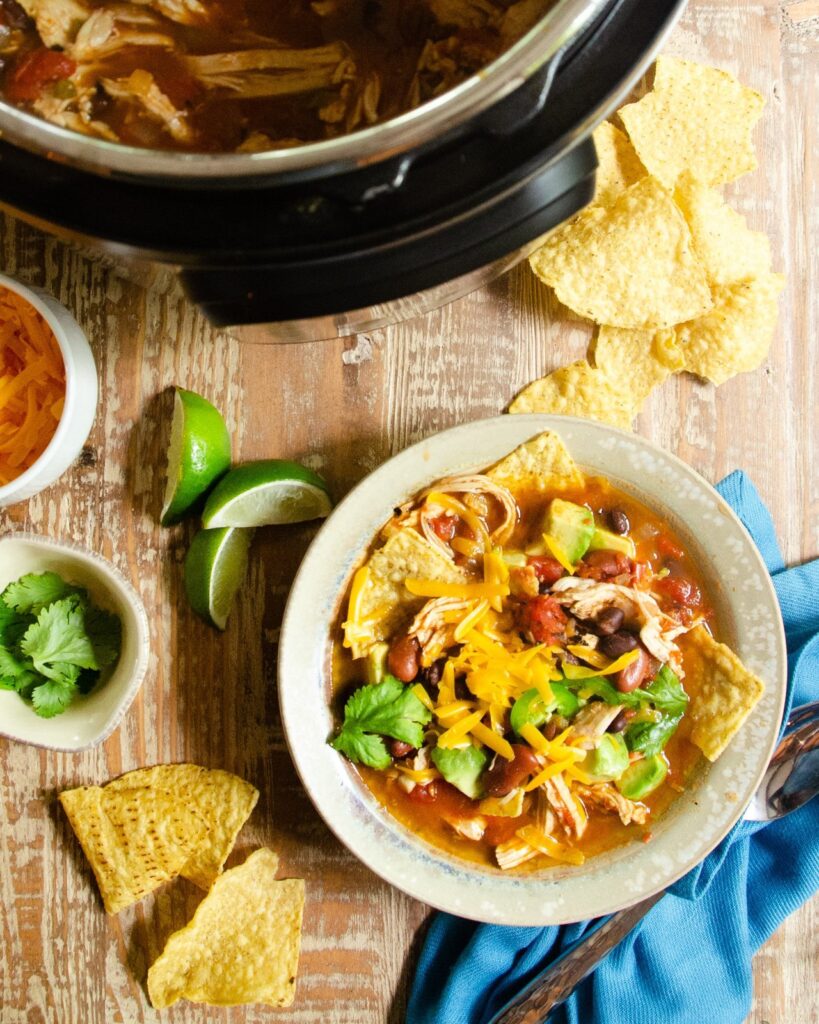 Chicken Tortilla Soup Toppings
What makes this soup even more fun is all the different topping you can use to top it off. Chicken Tortilla soup is really flavorful on it's own, but just like a great taco it is even better with some toppings. Try serving this at your next party and put out bowls of different topping for everyone to make their own personal bowl of soup. Some great options to top off this soup are:
Tortilla Chips (of course!)
Shredded Cheddar Cheese
Diced Avocados
Sour Cream
Black Olives
Cilantro
Lime Wedges