Bread for Panzanella Salad
The first step in making this grilled panzanella salad is, of course, to grill the bread. I like a hearty Italian loaf for this salad, but you could use baguette or levain bread too. You could even use your own No Knead Bread if you happen to have some leftover (I know… what am I thinking!). Be sure to brush the bread liberally with olive oil before grilling it on an outdoor grill or indoor grill pan. You want the bread to get nice and toasty, but still have some moisture inside. It's also a great opportunity for you to practice your grill marks (bread is much cheaper than steak!).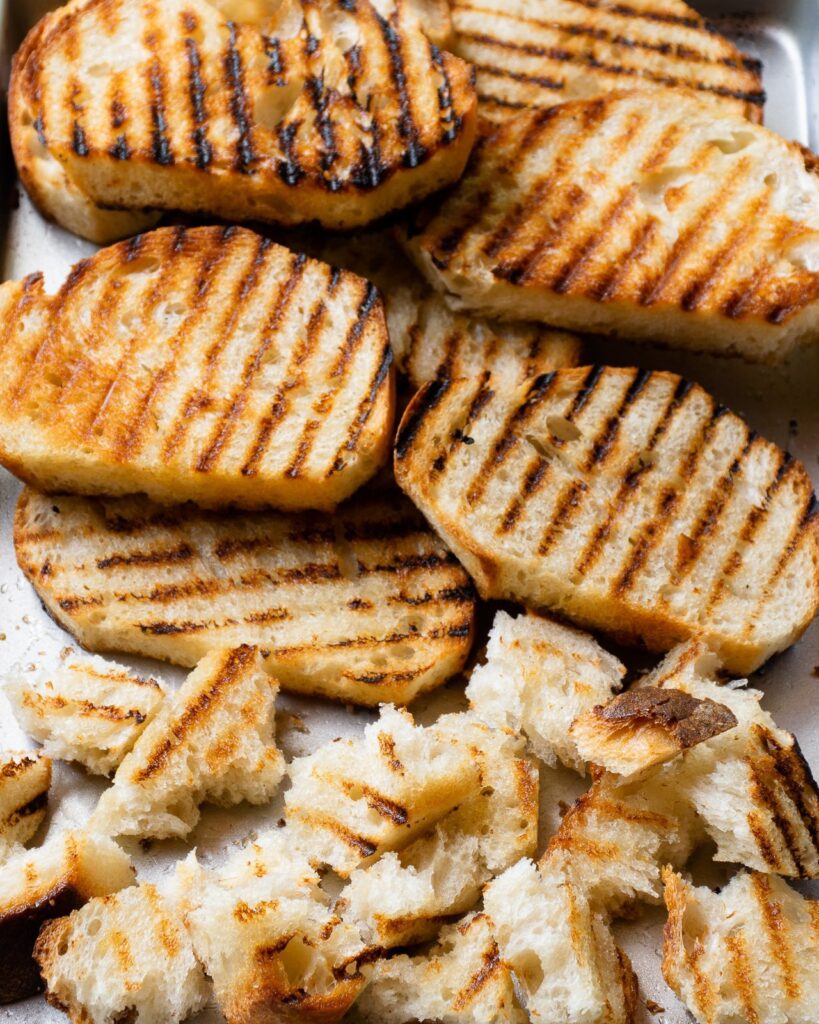 Tearing the bread is much easier if the bread is still warm, so take advantage of that but don't burn your fingers. You can do this step ahead of time and have it ready to toss with the vegetables before serving.