The first step in making this salad is to peel and devein the shrimp. You can read about how to do that in the cooking school section here. I do prefer to get shrimp that is still in its shell, rather than peeled and deveined shrimp. I find that you end up with better quality shrimp if you buy them in their shell (how could they not be in better shape having gone through one less step in getting to you). Also, it's nice to have shrimp shells on hand to make a quick seafood stock to flavor soups and stews (just keep them in your freezer until you're ready to use them). I do leave the tails on for this salad because they make the shrimp so much more attractive in the finished dish, but you can pull them off if you prefer.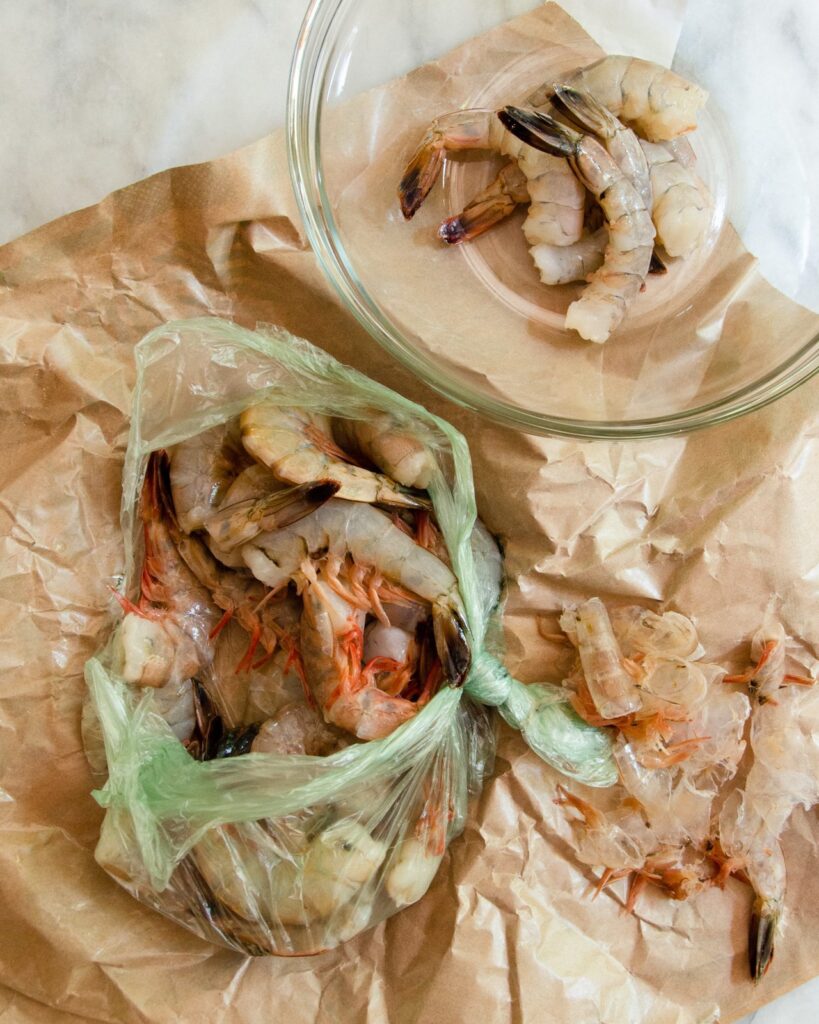 The next skill you have the opportunity to use when making this salad is segmenting citrus fruit. Don't fret about this! You have 30 minutes while the shrimp is marinating, so you might as well put that 30 minutes to good use. I have another cooking school article and video on how to supreme citrus fruit here. Remember to do this over a bowl so you can catch all the citrus juice. You won't actually use the juice in the recipe, but it's delicious poured into a glass and enjoyed!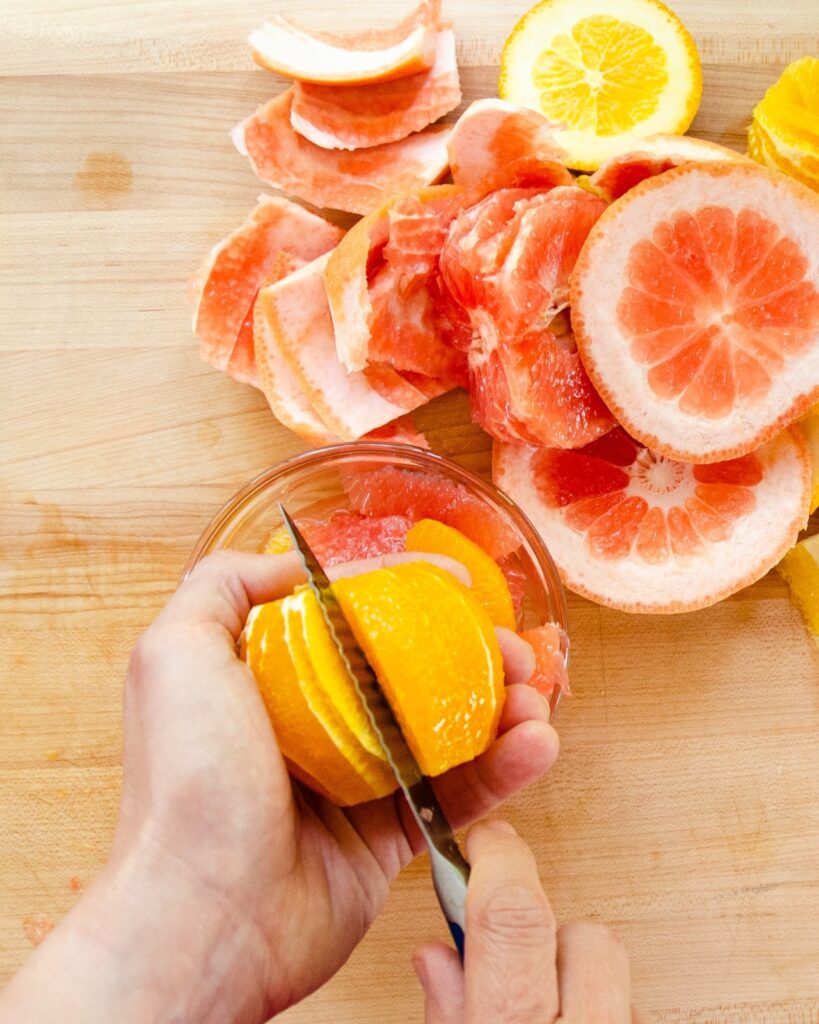 Don't put that knife down just yet, because you'll also slice some fennel. Fennel is not the most common vegetable to many home cooks. When it comes to cutting it into dice or slices you follow the same rules as for an onion. Find more info on how to slice fennel in the cooking school here.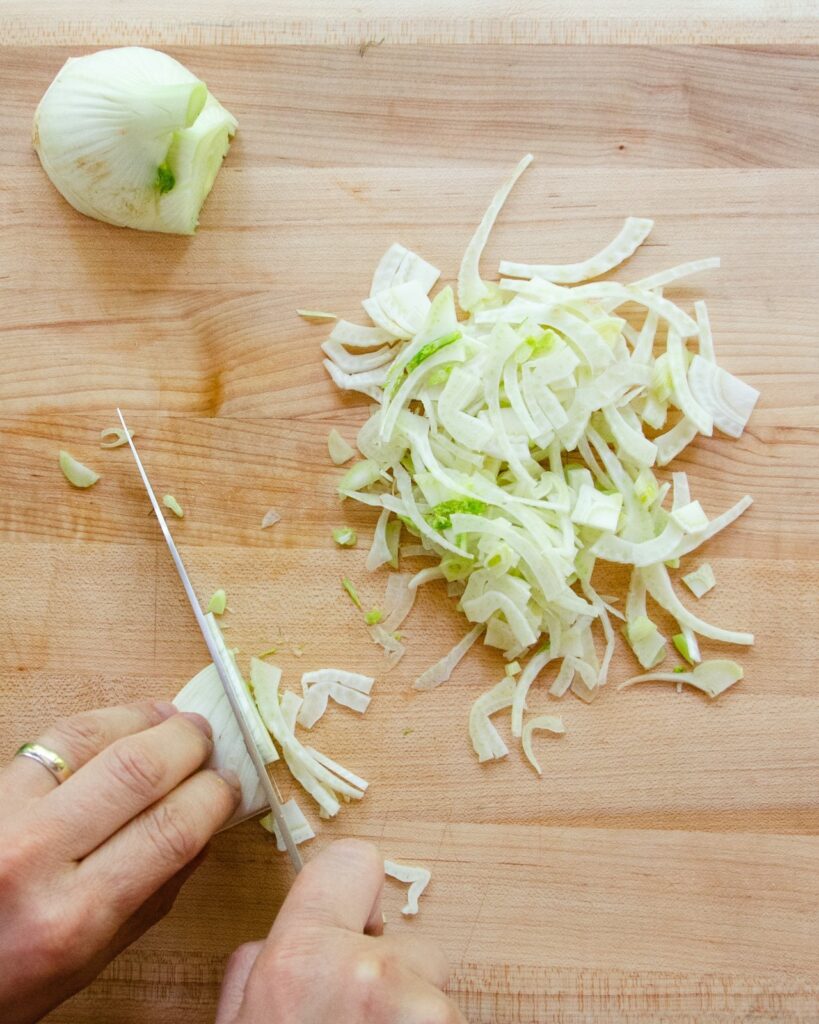 Of course, it doesn't have to be summer for you to enjoy this delicious salad. There are all sorts of ways to grill shrimp indoors if it's too cool to go outside – in a grill pan on the stovetop or in an electric countertop grill or panini press. You also don't even have to grill the shrimp to make this salad – you could air-fry the shrimp for about 5 minutes at 400ºF or just sauté the shrimp in a skillet. If it is summer, however, tossing the shrimp on the outdoor grill is a nice way to add a little smoky flavor to the citrus flavors in this starter or entrée and the grill marks do look nice.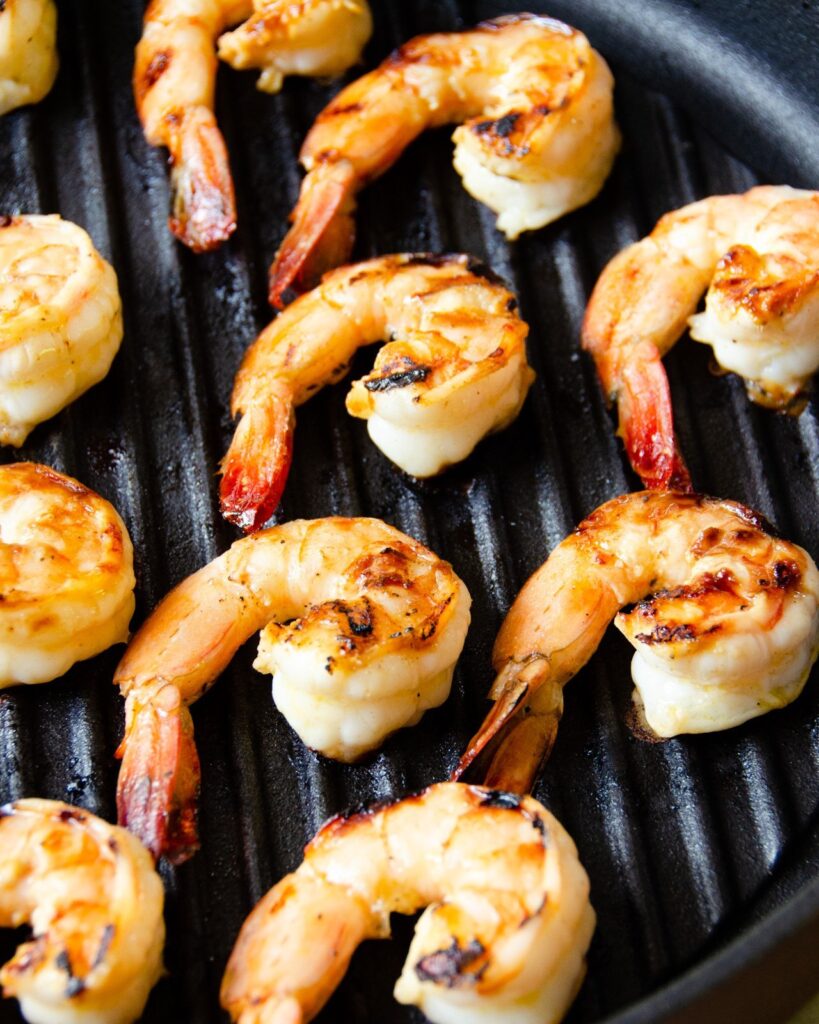 You can serve this salad when the shrimp are still warm – the contrast between the warm shrimp and cool citrus is another great part of the salad – but don't worry if the shrimp are not piping hot. Serving closer to room temperature is absolutely fine. Once you have the components ready, it's an easy toss together and enjoy. Save any extra dressing for another salad – it's delicious!