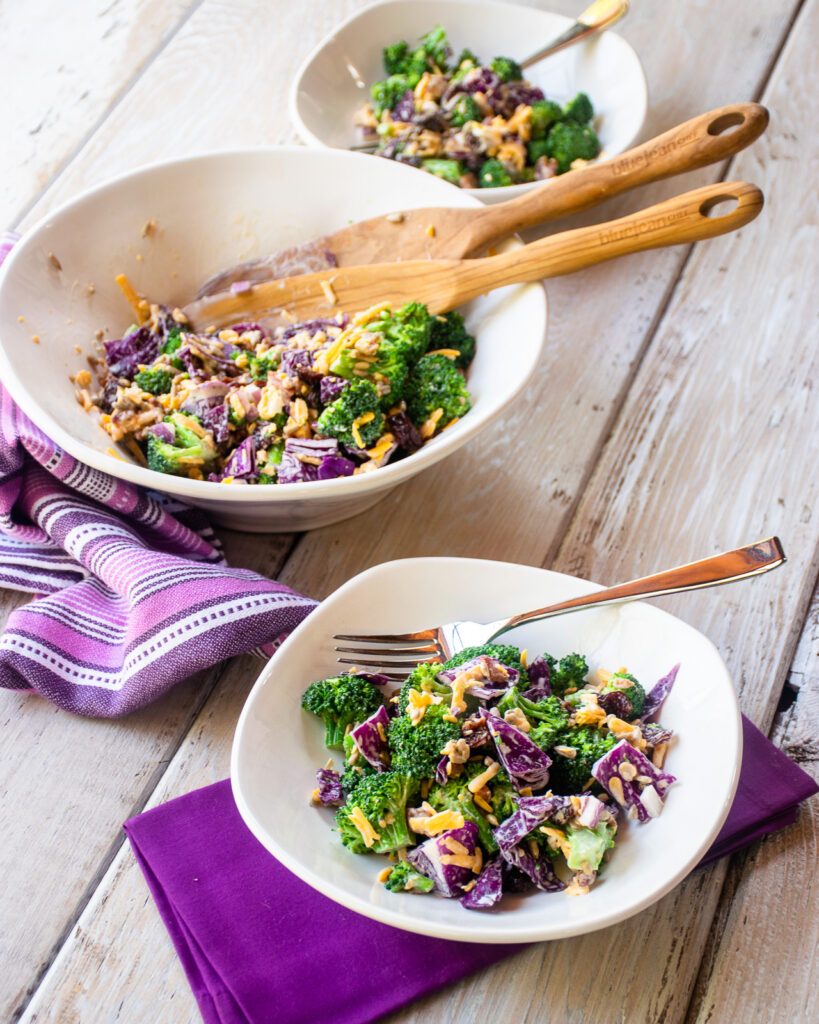 Simple Broccoli Salad
Salads are a fantastic way to incorporate fresh and healthy ingredients into our daily meals. While many of us might think of salad as a mix with a leafy green or lettuce, you can really use any vegetable as your base. Among the vast array of salad options available, broccoli salad stands out as a unique and flavorful choice. Bursting with nutrients and featuring a delightful combination of ingredients, this broccoli salad is a versatile dish that can be enjoyed as a side or a standalone meal.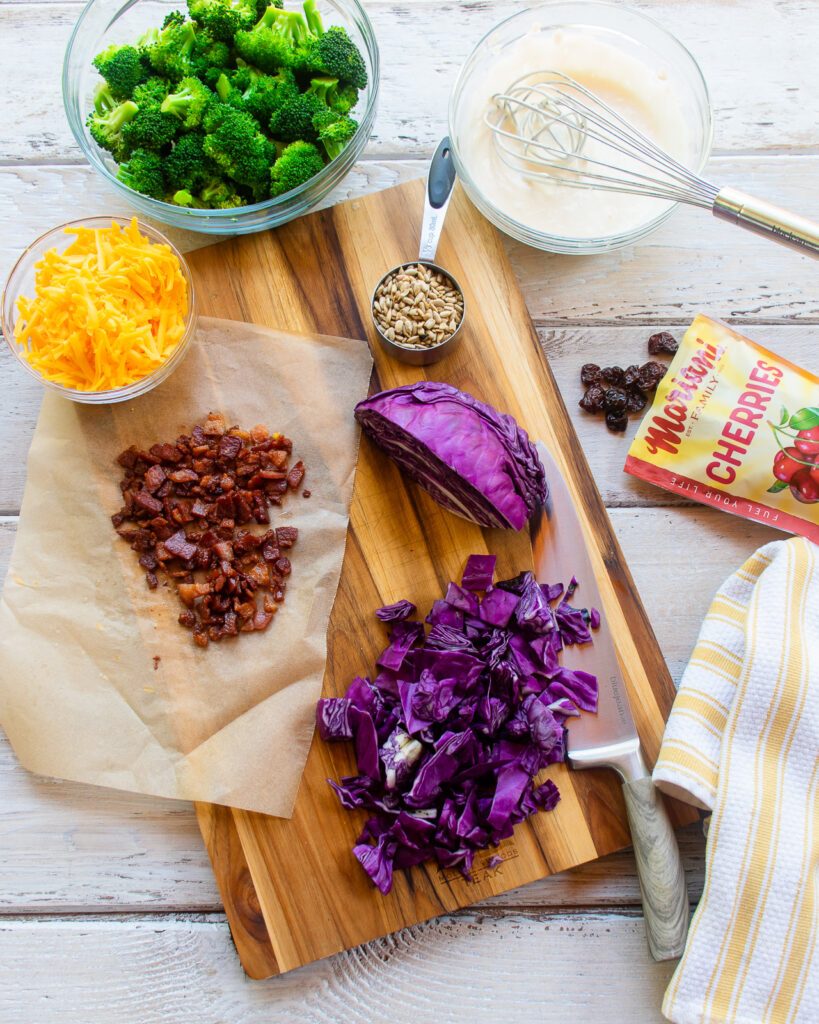 What Goes in Broccoli Salad?
The first step in making a broccoli salad is to blanch the broccoli in boiling water and  then immediately shocking the broccoli in ice water. That sets the bright green color of the broccoli and makes it a little more tender. The other ingredients to add to that salad should compliment the flavor as well as the color. So, this recipe includes some red onion and purple cabbage which makes the salad so pretty. The sweet dried cherries and crunchy sunflower seeds add some complimentary flavors and texture. The addition of shredded Cheddar cheese and cooked bacon adds some salty protein too, making it irresistible as well as more satiating. All these ingredients contribute a range of textures and flavors, adding depth and variety to the salad.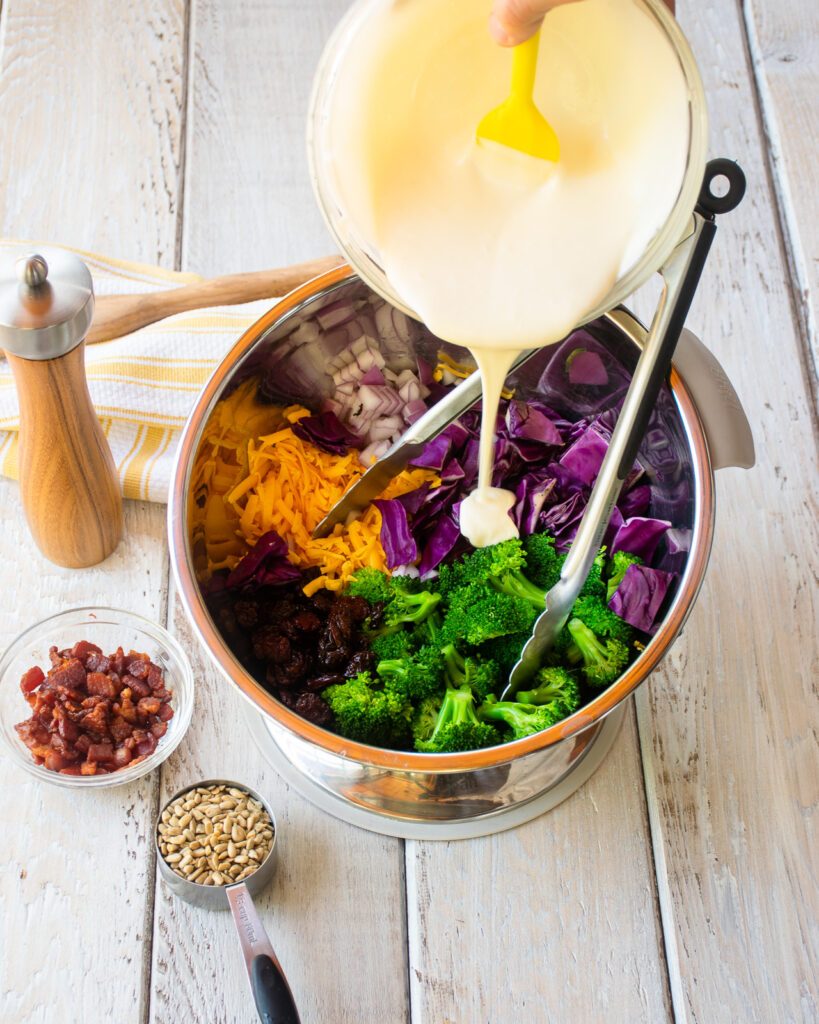 Mayonnaise Dressing for Broccoli Salad
The dressing plays a crucial role in tying all the elements of a broccoli salad together. The classic choice is a mayonnaise-based dressing. To balance the richness of the mayonnaise, there is a touch of sweetness from honey, acidity from some apple cider vinegar, and a little salt.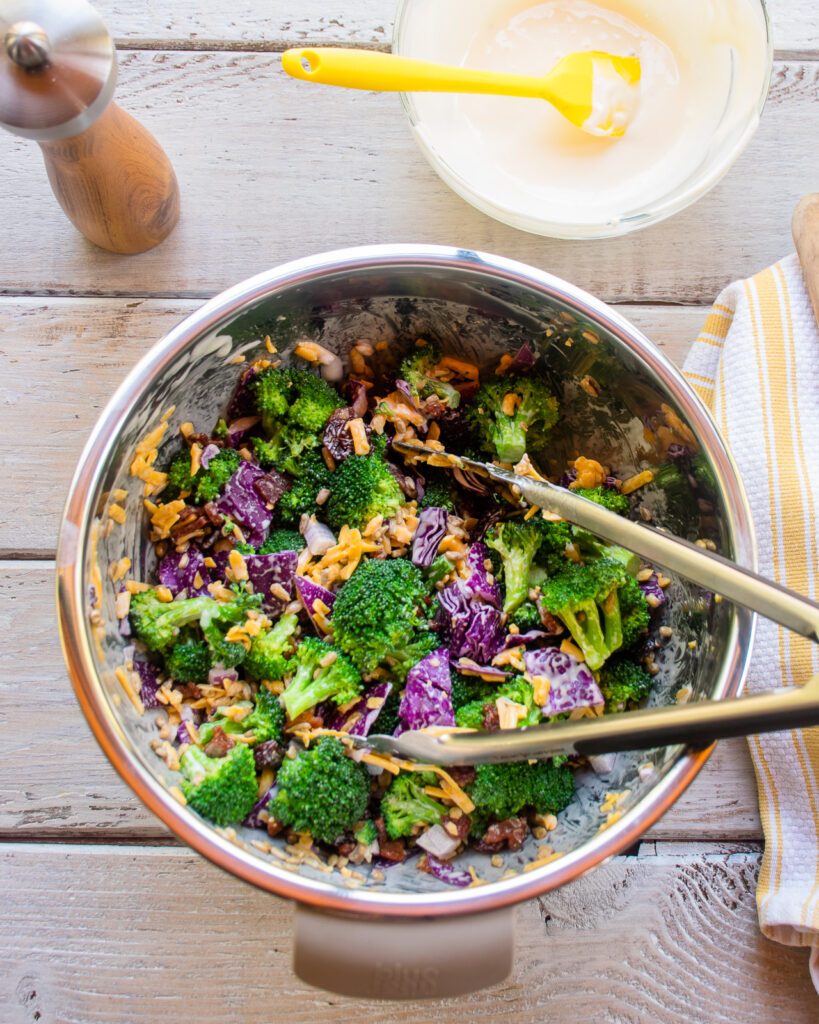 Broccoli Salad with Bacon and Cheese
The last two ingredients are optional, but for those seeking a more indulgent version of broccoli salad, the Cheddar cheese and bacon take it to the next level. Adding crumbled bacon brings a smoky, savory note to the salad. These additions elevate the salad's richness and make it an excellent choice for those looking for a heartier option.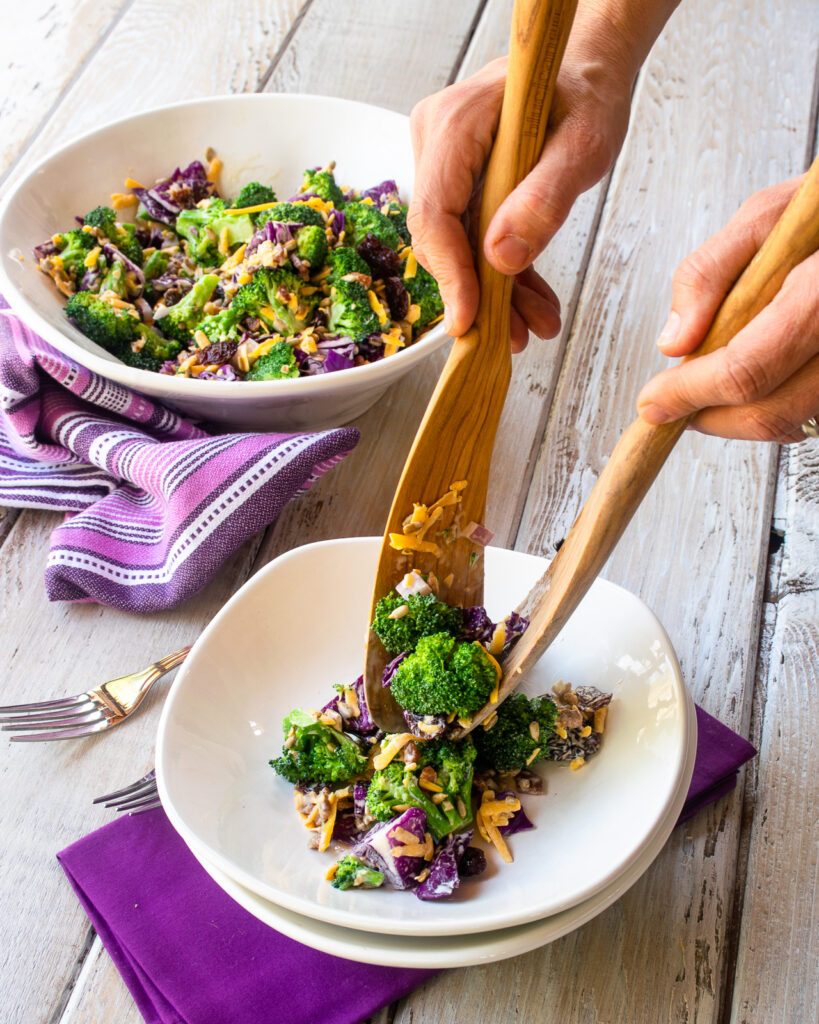 What to Serve with Broccoli Salad
Broccoli salad pairs exceptionally well with a variety of dishes, making it a versatile choice for any occasion. Its refreshing and vibrant flavors make it an ideal side dish for grilled chicken, steak or fish. It's really ideal for barbecues, picnics, and potlucks where you have to bring the food to a location. You can dress the salad on site or ahead of time – it stands up for longer than other salads. Of course, if you're looking for a light meal, you could serve this broccoli salad all on its own too!