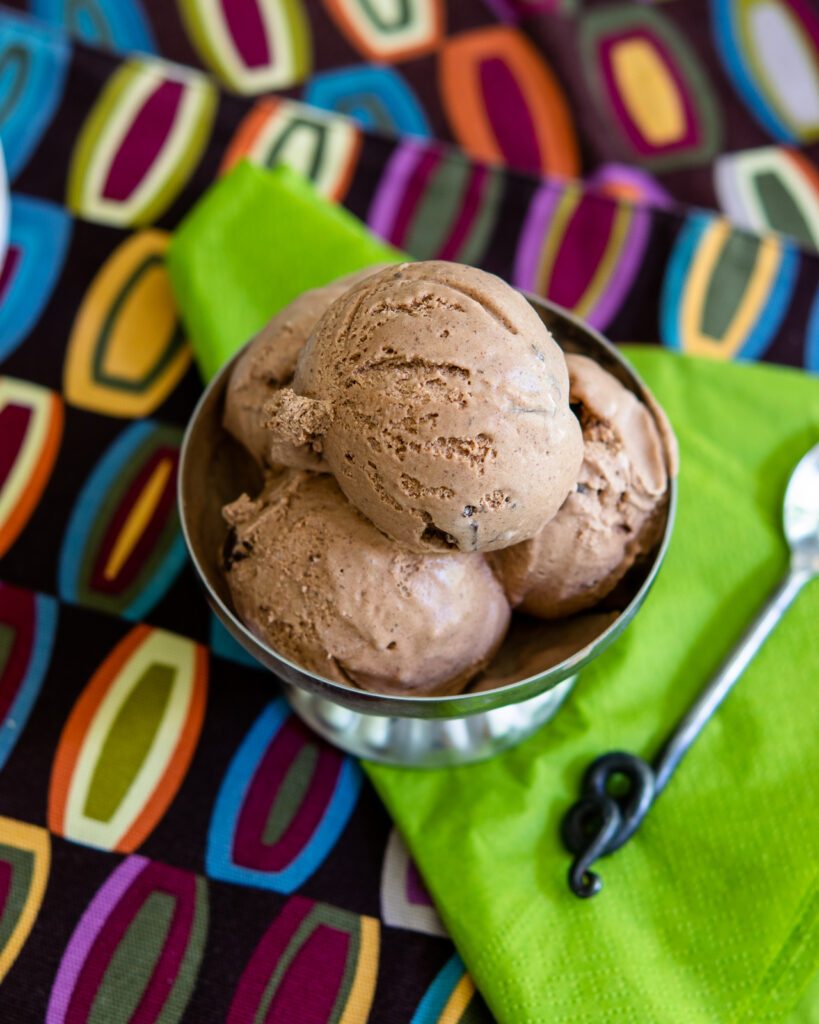 Philadelphia Style Chocolate Ice Cream
When it comes to homemade ice cream, there are basically two different types you can make. The first is a French, custard-style ice cream. This type of ice cream requires making an egg custard on the stovetop and is super rich and delicious. The second type of ice cream is called Philadelphia style and it is much easier to make because there is no egg involved and you can also get away without even using your stovetop, depending on the flavor you make. This recipe for Double Chocolate Ice Cream does use your stovetop, however, because you need to melt the chocolate with the hot cream, but there's no tempering in of egg. It's easy and so very enjoyable!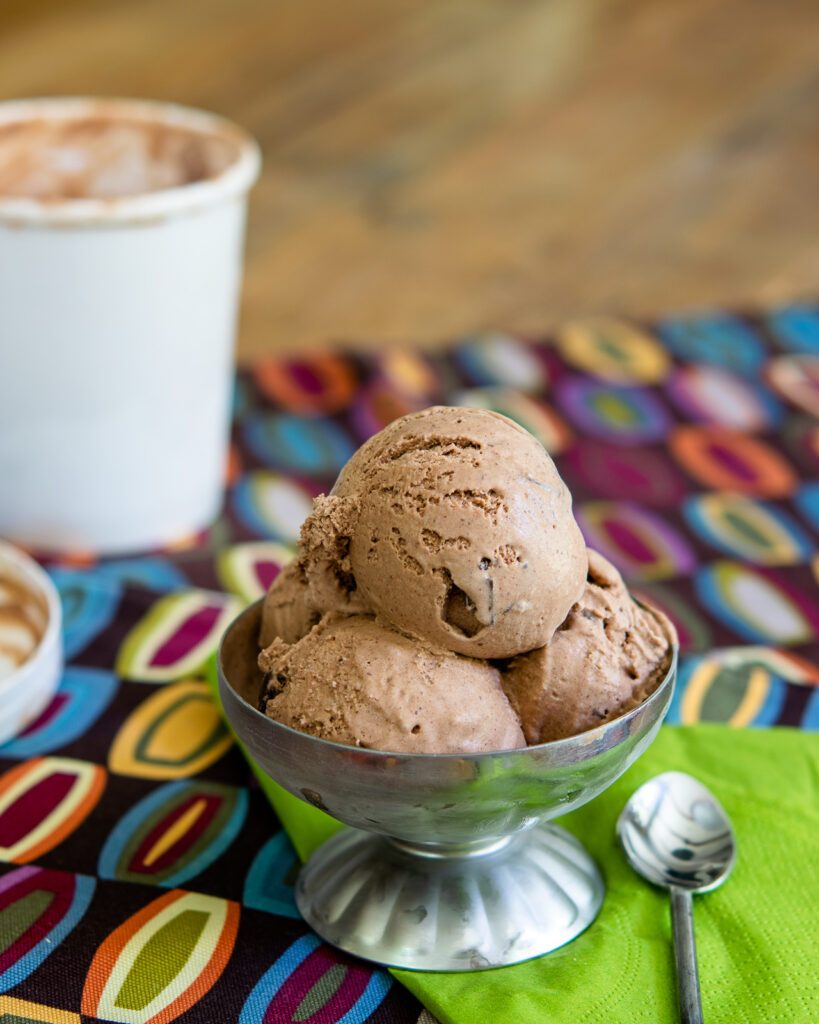 Tips for Homemade Ice Cream
The most important step in making homemade ice cream is to start with a cold ice cream base. Once you have mixed your ingredients together, chill the double chocolate ice cream base in an ice bath or, if you have the time, overnight in the refrigerator. Your ice cream base should be around 40˚F or cooler before you put it into your pre-chilled ice cream maker. That's the second tip – turn your ice cream maker on and let it cool down for at least 10 minutes before adding your cold ice cream base. Basically, you want to start with everything cold.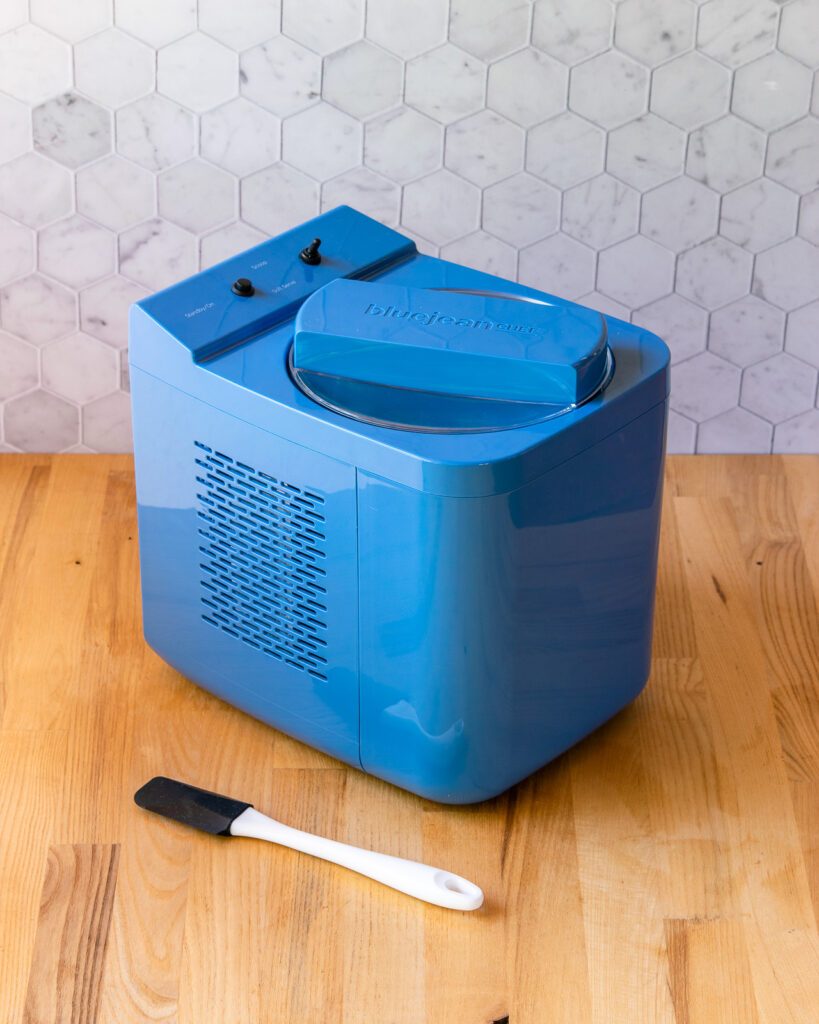 Homemade Ice Cream Makers
You can use any ice cream maker to churn the ice cream at home. I prefer to use a thermoelectric ice cream maker because of its convenience. It's convenient because it is ready to go whenever you are – there are no parts of it that need chilling in your freezer for 24 hours. It churns the ice cream slowly which helps build the airy creamy texture you're looking for in ice cream, and when you've finished making your first batch, it's ready to churn your second batch right away… and then the third… and then the fourth… You get the point. I also love that thermoelectric ice cream makers are small and compact, making them easy to store because, though we might want to… we don't make ice cream every day.