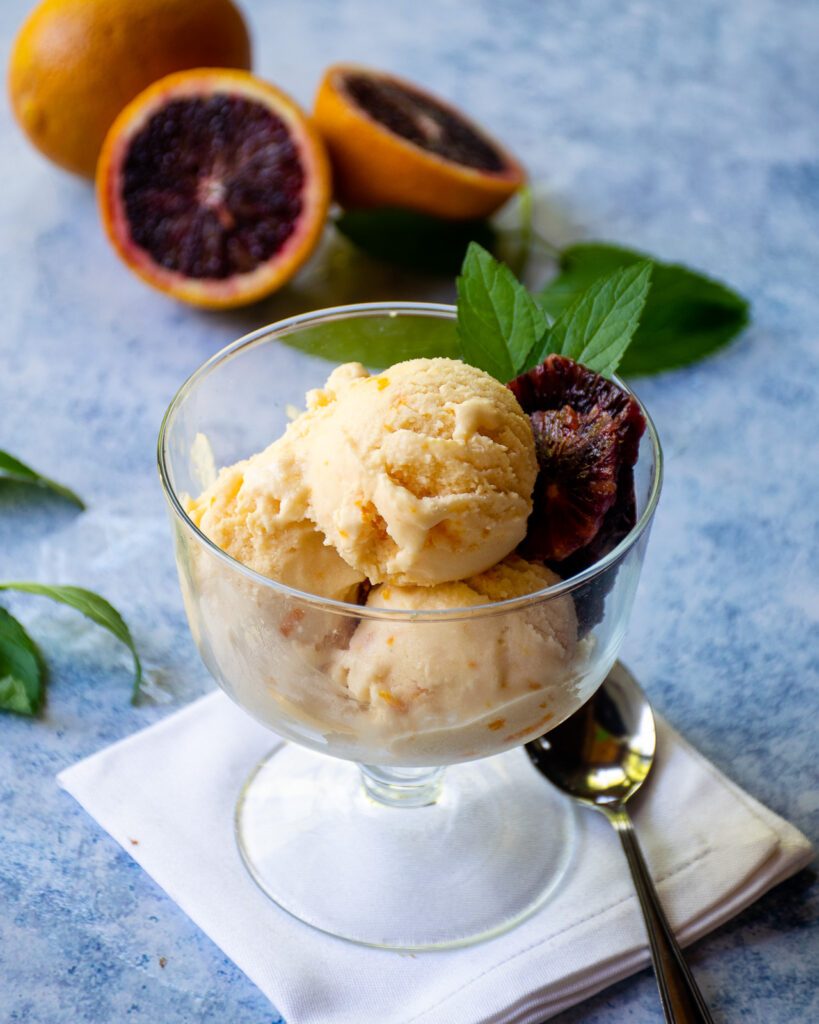 Blood Orange Gelato Recipe
Blood Orange Gelato is one reason why I like having an ice cream maker at home. Blood orange is not a flavor that is easy to come across when browsing the grocery aisles. It's not even common when you go to an ice cream or gelato store. If you want a delicious and refreshing blood orange gelato, you have to make it yourself. With an ice cream maker, that is honestly no trouble.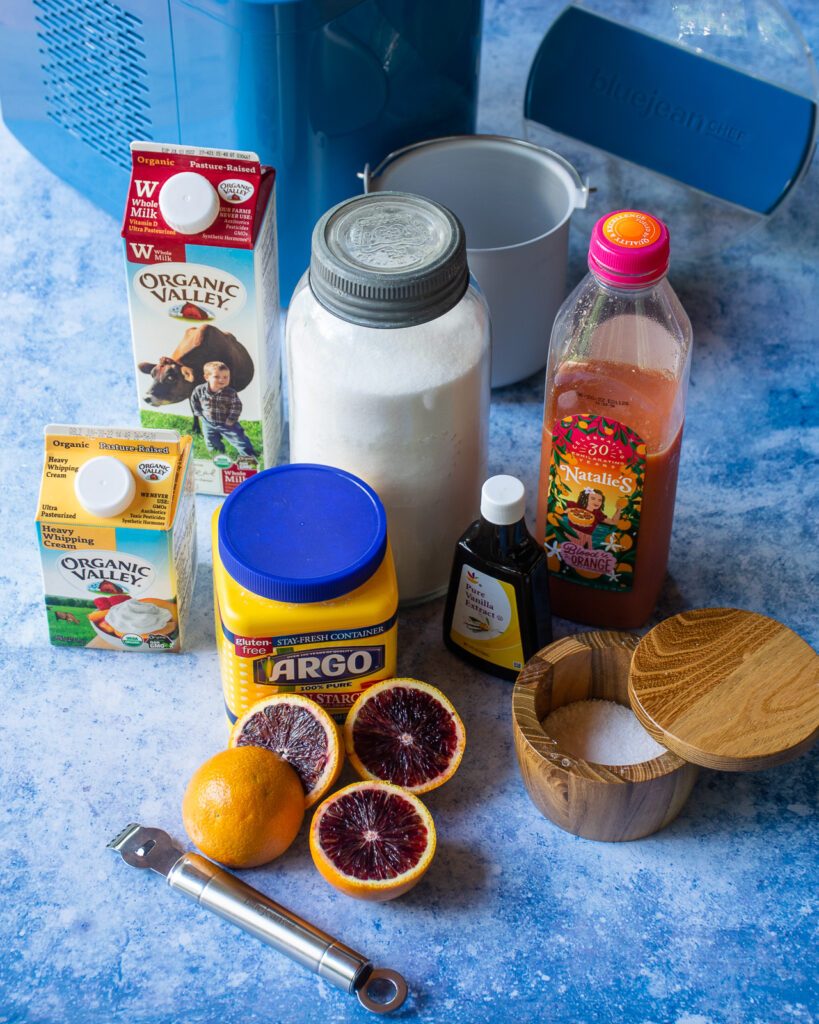 What is a Blood Orange?
A blood orange is a variety of orange that looks like a regular orange from the outside, but its flesh and juice are a deep crimson red inside. They are very similar to regular oranges, but they are a little less acidic and have a sweeter flavor and of course, there's that deep red color inside that makes them so spectacular. The season for blood oranges is December to April, but you can find them in stores outside of their regular season as well. For this recipe, while blood oranges are perfect, you can use regular oranges instead if you need to. Another alternative if you can't find fresh blood oranges is to look for blood orange juice, which is available in many grocery stores year round and then use regular orange zest at the end.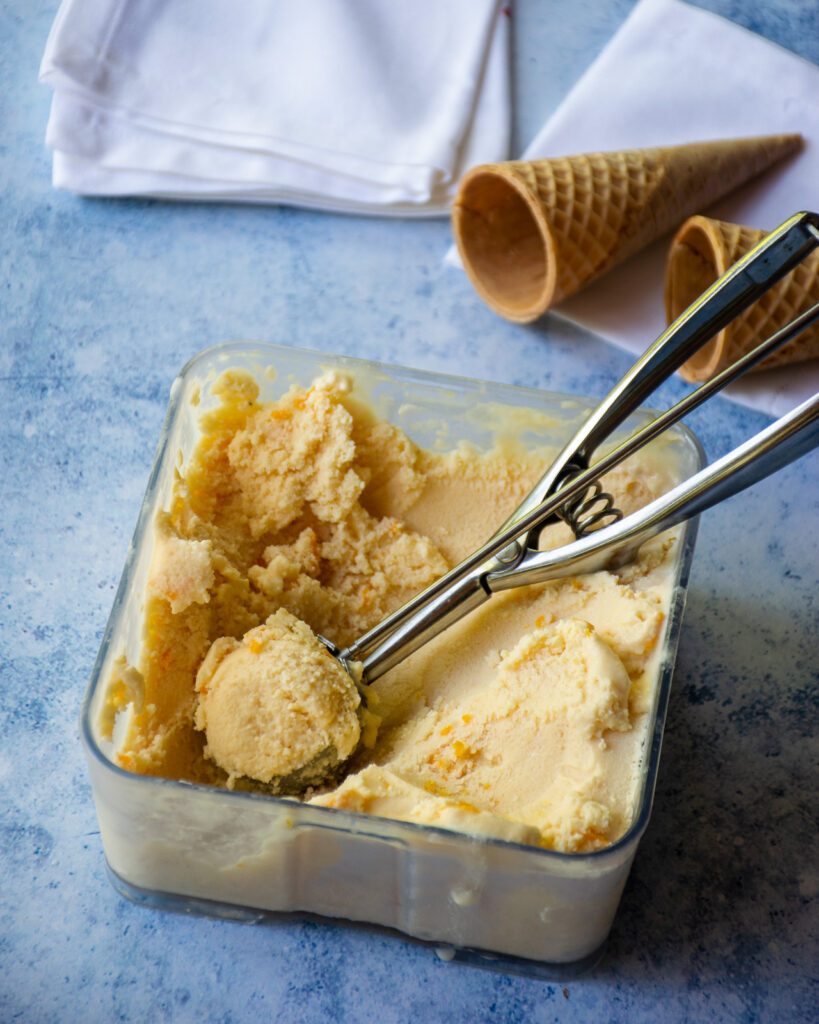 Gelato vs. Ice Cream
Like blood oranges and regular oranges, gelato and ice cream are also very similar. They are both frozen dairy-based desserts. The difference is that ice cream has more cream than milk, whereas gelato has more milk than cream. Gelato also doesn't have egg, which many ice creams do, and it can have fewer calories.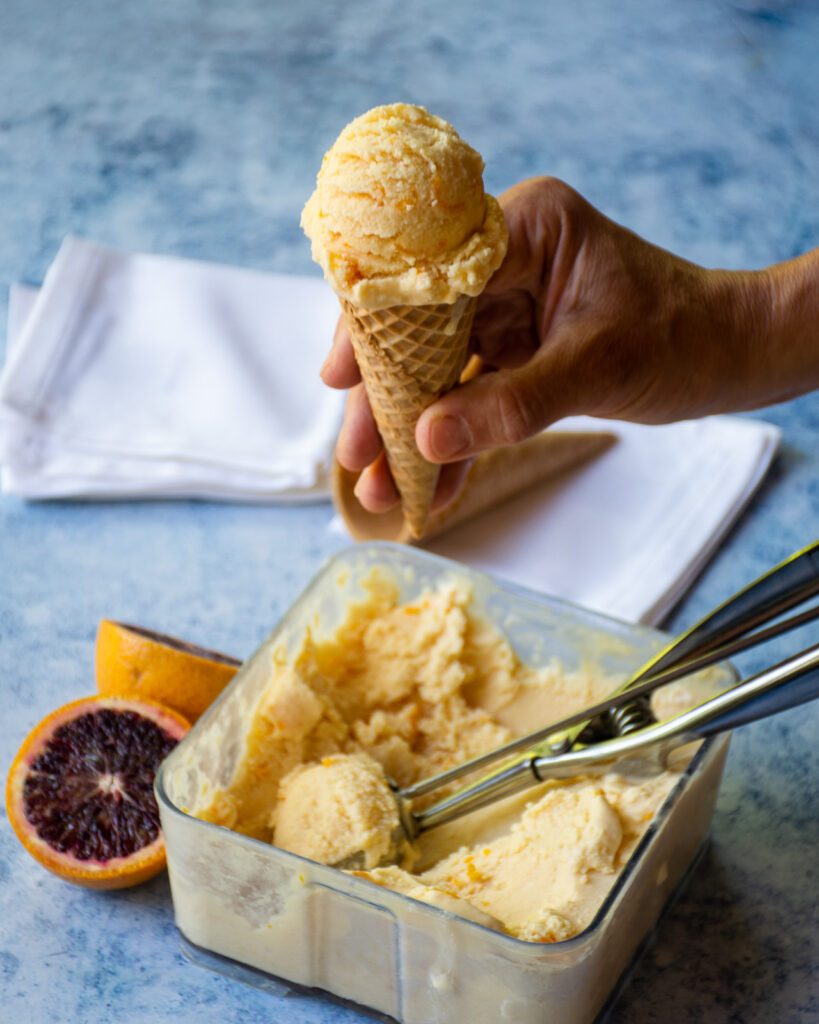 Blood Orange Gelato Ice Cream Maker
You can use any type of ice cream maker for this blood orange gelato recipe. I like to use a thermo-electric ice cream maker because it's ready to churn ice cream whenever I think of it, without having to pre-freeze a canister, AND… it can do a second batch of ice cream right away. But, any ice cream maker you have will be fine, whether it is a hand-cranked model or an electric machine with frozen canister.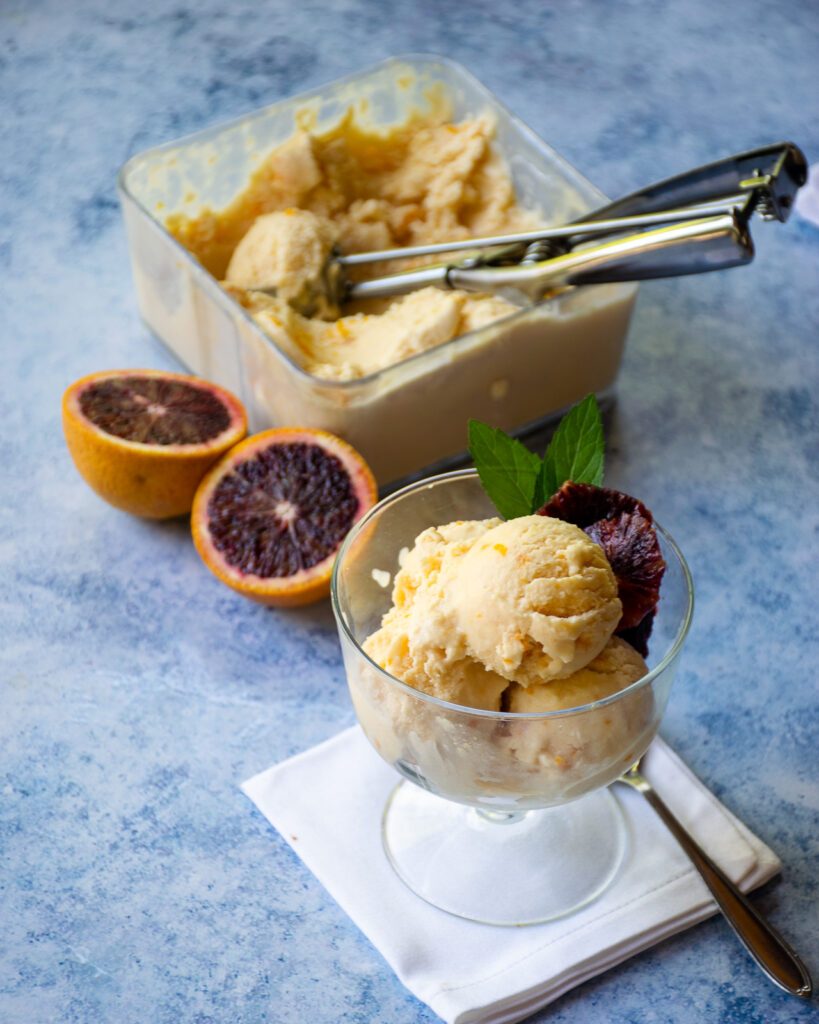 Serving Options
I think a little blood orange gelato can sound very sophisticated. You could serve it as a dessert with a slice of blood orange after an impressive dinner party and keep the level of the experience high. Or… you could absolutely serve it in a waffle cone or cup for a delicious and refreshing treat out by the BBQ.  It's a delicious change from the usual flavors of gelato no matter how you serve it.