Why Make Homemade Ice Cream?
There are plenty of answers to this question. The first will be obvious when you taste this homemade strawberry ice cream. It's delicious in a bright, fresh and simple ingredients kind of way. There are only a few ingredients in homemade ice cream and that's something you can feel good about. Making your own ice cream is also fun, even with (or maybe because) an ice cream maker doing all the heavy lifting… or constant stirring. Plus, you can customize your flavors when you make it yourself and end up with something you've never had before, or can get anywhere else. So, with that answered, let's get started!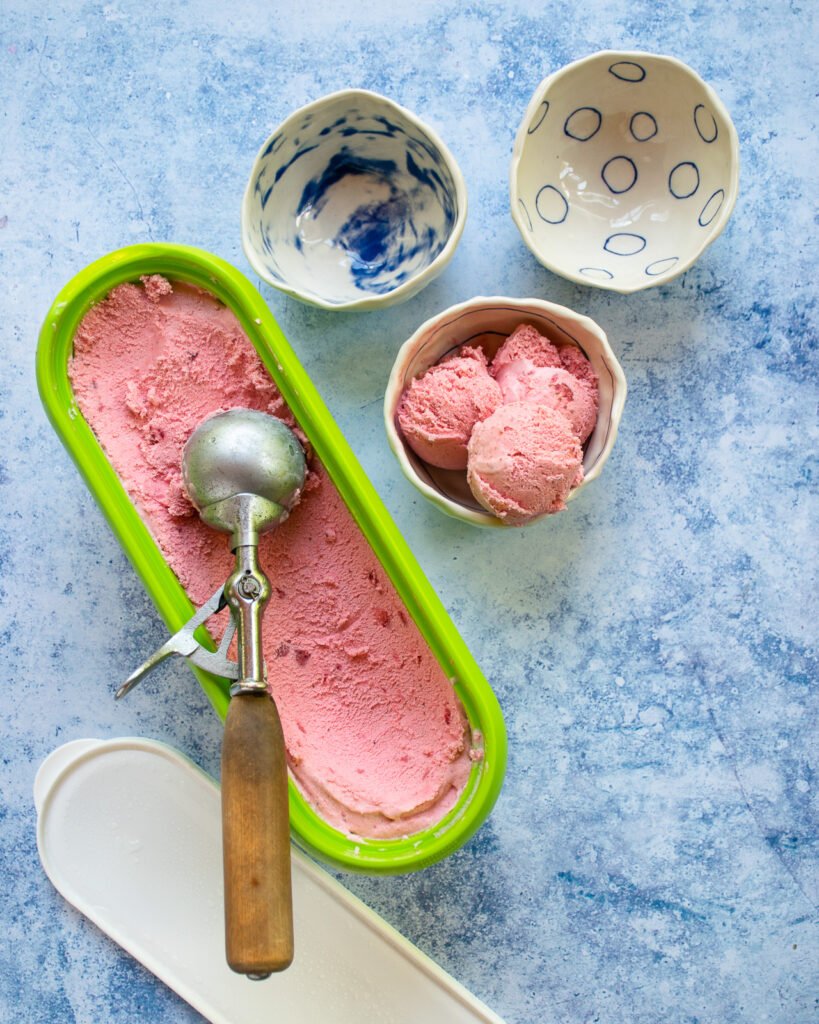 The Tools You Will Need
This ice cream recipe does call for an ice cream maker. It can be any style of machine, from the simple hand cranked version I grew up with, to an electric ice cream maker with a bowl that you pre-freeze, to the more expensive compressor-style machines. If you don't want to spend the high price, but still want the convenience of not having to pre-freeze a bowl for 24 hours ahead of time AND being able to make batch after batch of ice cream, then a thermo-electric ice cream maker might be for you. Whichever type of machine you have, just follow your ice cream maker's directions for how to churn the ice cream when the time comes. You'll also want a container to store your finished ice cream and a great ice cream scoop.