Creamy Tarragon Chicken with Egg Noodles is a quick weeknight dinner that can feel like so much more. The sherry adds a sophisticated flavor that pairs so nicely with tarragon and the cream gives it that luxurious feeling – like you are really spoiling yourself. Add to this that you can make this multiple ways – on the stovetop or in the pressure cooker – and you have a recipe that you'll keep coming back to time and time again.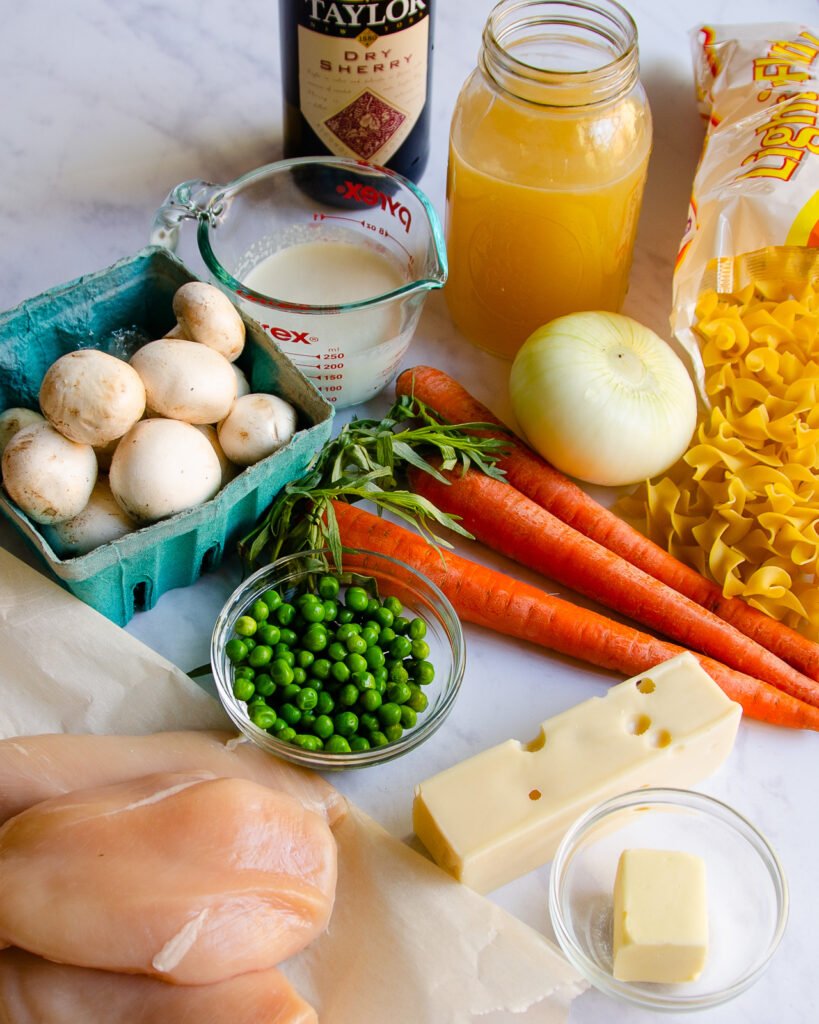 Do make sure you use a sauté pan that is big enough to hold everything. A 4-quart sauté pan is just big enough, but a 5-quart pan (12-inches in diameter) is even better, allowing you to really stir everything together at the end easily. You don't even need a lid for your skillet or sauté pan because the noodles cook uncovered. Just remember to give it a stir every now and then to make sure the noodles cook evenly and get their time to be completely submerged.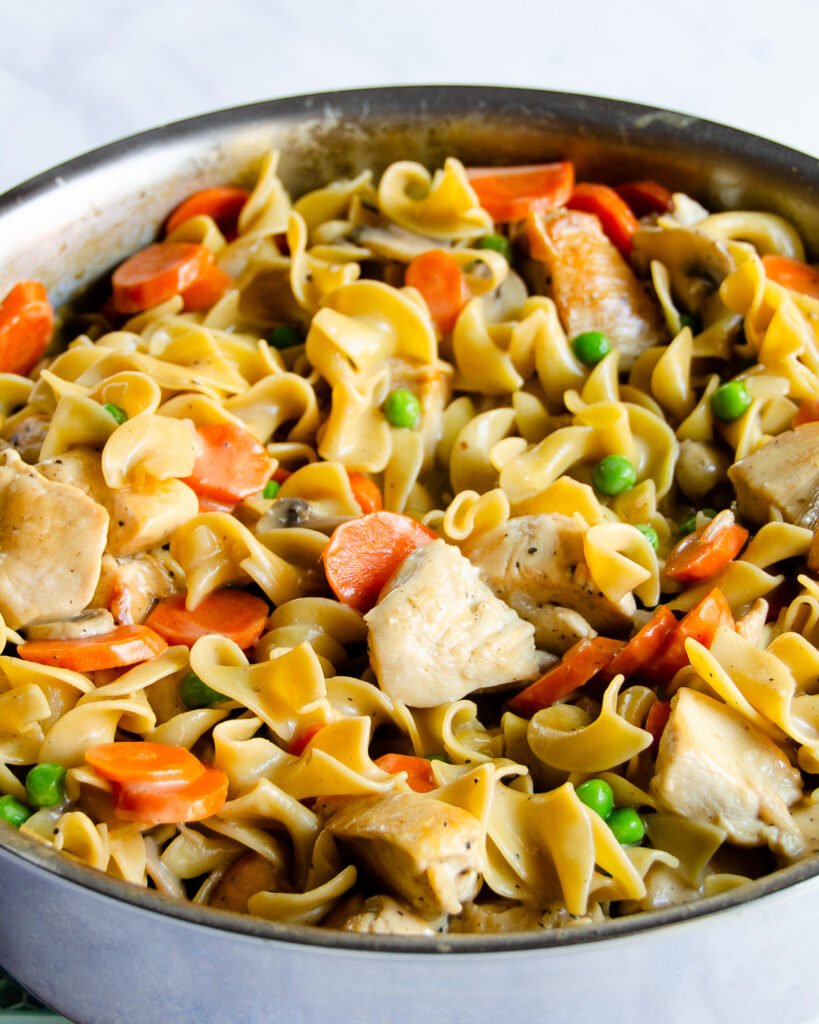 The other trick to this recipe is to make sure you turn the heat off before you add the cheese at the end. The cheese will definitely melt from the heat of all the other ingredients in the pan. Too much heat, however, will make the cheese stringy and gluey.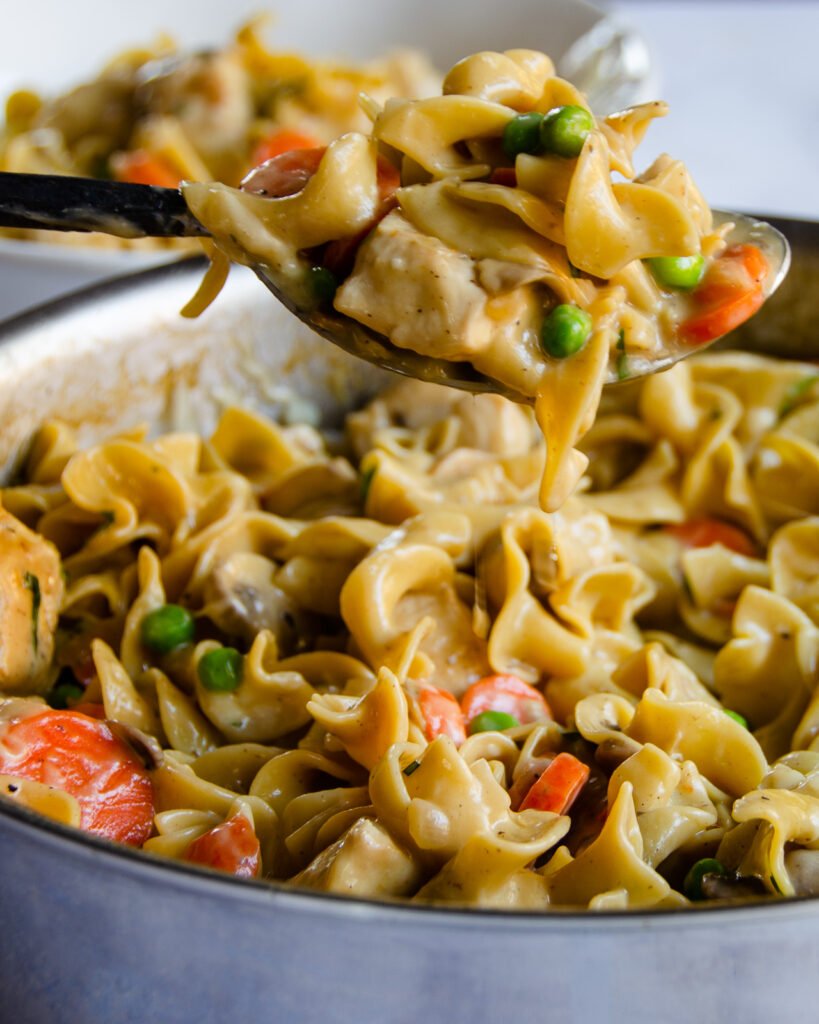 Everything you need for a complete meal is in this recipe. You even have your peas and carrots too!