Easy to Find Ingredients
This recipe for lemon chicken skillet dinner is quick, simple, but oh so tasty and satisfying. None of the ingredients are unusual or hard to find. In fact, you might have them all on hand at any given time. This meal is actually one of those dinners where you can substitute different ingredients pretty easily as well. If you don't like spinach, try stirring in some arugula or (dare I say it!) kale. If you don't have orzo on hand, any other small pasta will do – just be ready to add a minute or two to the cooking time. If you'd like dinner a little sweeter, use an orange and orange juice instead of the lemon.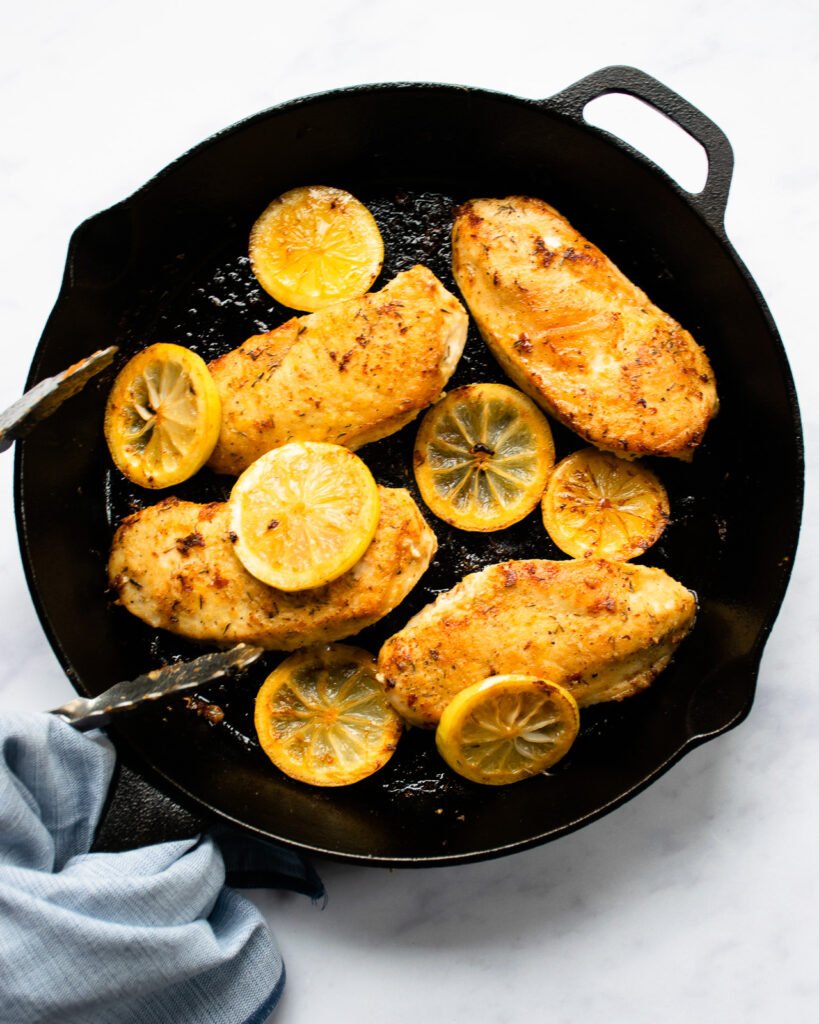 Searing is Important
Searing the chicken is the most important step. Make sure you get good color on the chicken and give it enough time in the pan to cook almost all the way through. Then, just set it aside and give the lemons a little color in the pan. After that, adding the onion, garlic, orzo and liquids is all there is to this recipe. Cover and cook until the orzo is tender. Stir in the spinach, cream, return the chicken and cook for a few more minutes. It all comes together very easily and dinner is done in one pan. Quick dinner and quick clean up too!