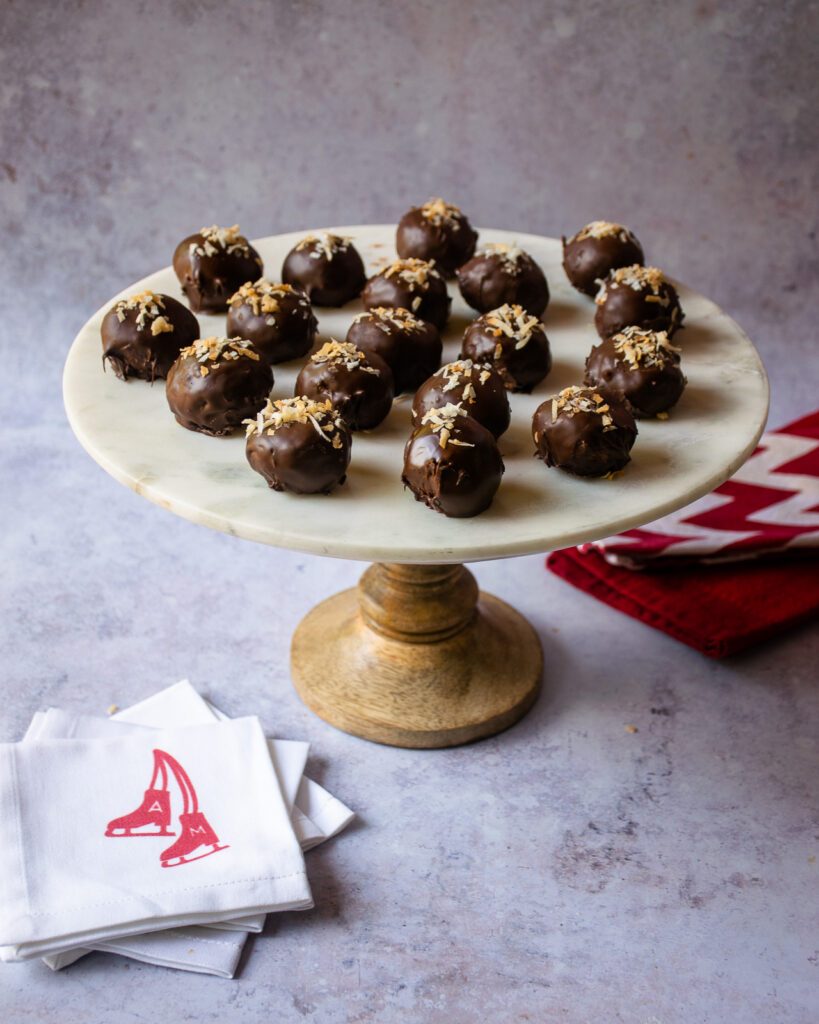 A Sweet Treat!
If you like sweet things… this treat is for you! There's no hiding the fact that these Chocolate Toasted Coconut Balls are not diet food, but if you can manage to have just one (or maybe two), it will please any sweet tooth out there. Chocolate and coconut have been friends for a while, but when you toast the coconut first, it really intensifies the flavor and pairs so nicely with dark chocolate.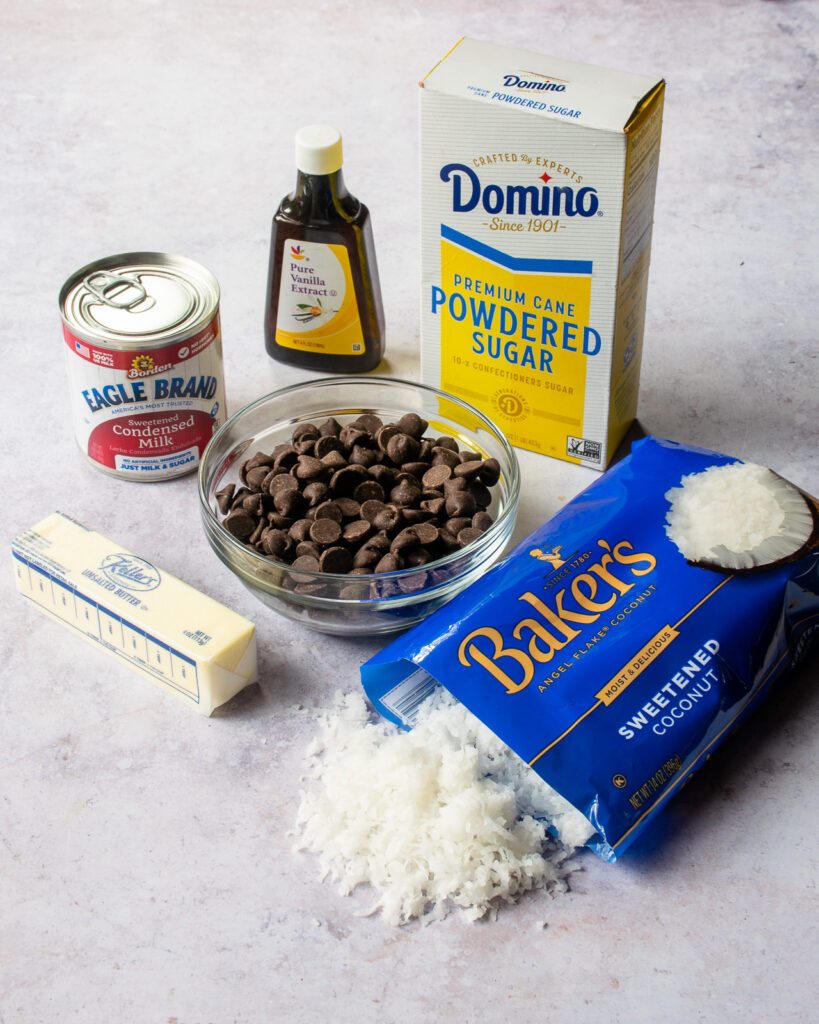 A Few Simple Ingredients
There's nothing complicated about this recipe. It uses sweetened coconut, condensed milk, powdered sugar (yes, more sugar), butter, vanilla extract and of course, some good quality dark chocolate. That's just 6 simple ingredients. You only job is preparing them and combining them properly, which is not difficult.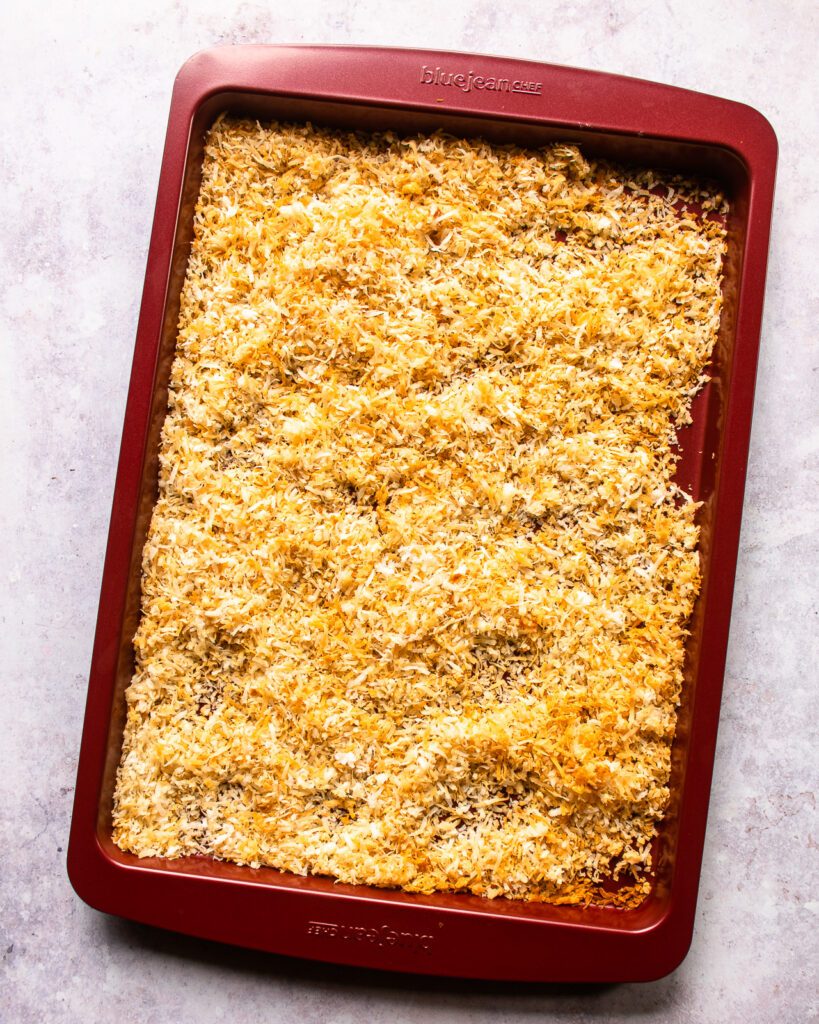 Toasted Coconut
Toasting the coconut is a critical step and I want to give you just a little tip about it. It takes several minutes for the coconut to start to brown, but once it starts to brown, it goes quickly. So, stick around the kitchen for this step. Stir the coconut every few minutes because the browning will start on the bottom. When you see it start to brown, check it every minute. It is always a shame to burn or over-toast an entire bag of coconut.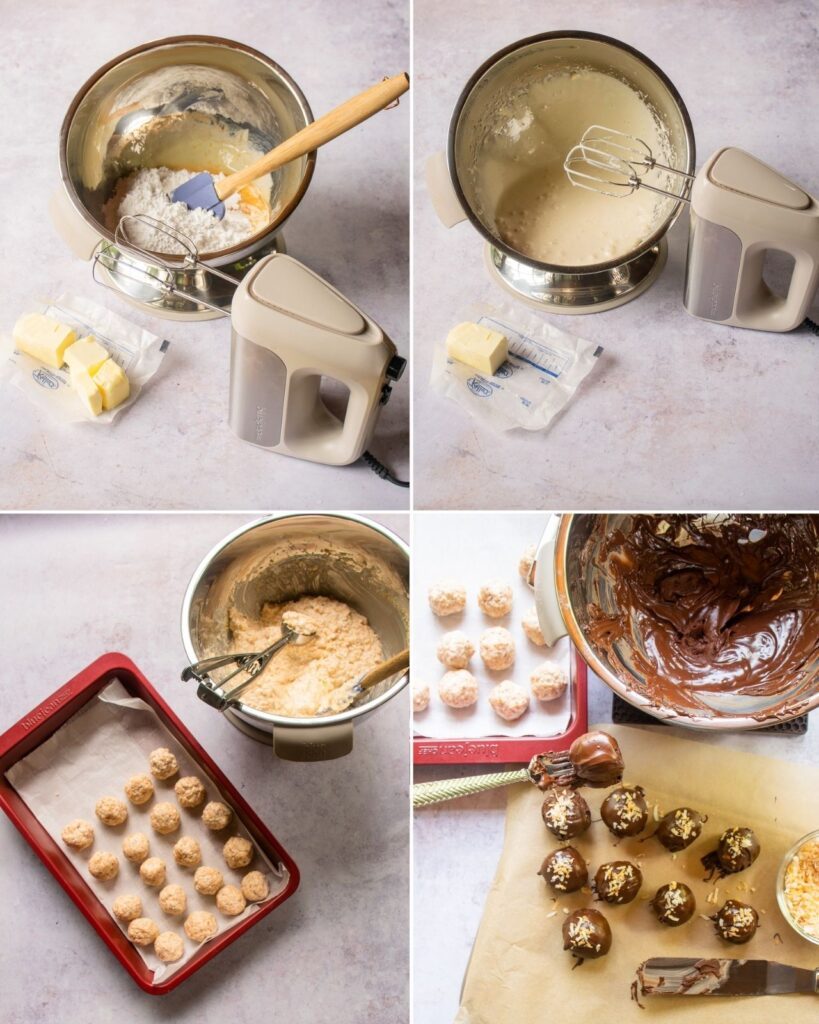 Making the Chocolate Toasted Coconut Balls
A hand mixer makes quick work of combining the powdered sugar, condensed milk, butter and vanilla. Then, stir in the toasted coconut. Depending on how well you toasted your coconut and the temperature of your kitchen, your batter may be more or less thick. If the mixture is a little soft, pop it into the refrigerator to chill it for 30 minutes. That will make scooping and shaping the balls much easier to do. Then, melt the chocolate and butter in a double boiler (or a bowl over a saucepan) and melt it to a dipping consistency. If it starts to get too cool and thick, just melt it back down again. Control the temperatures of the batter and chocolate as you need to.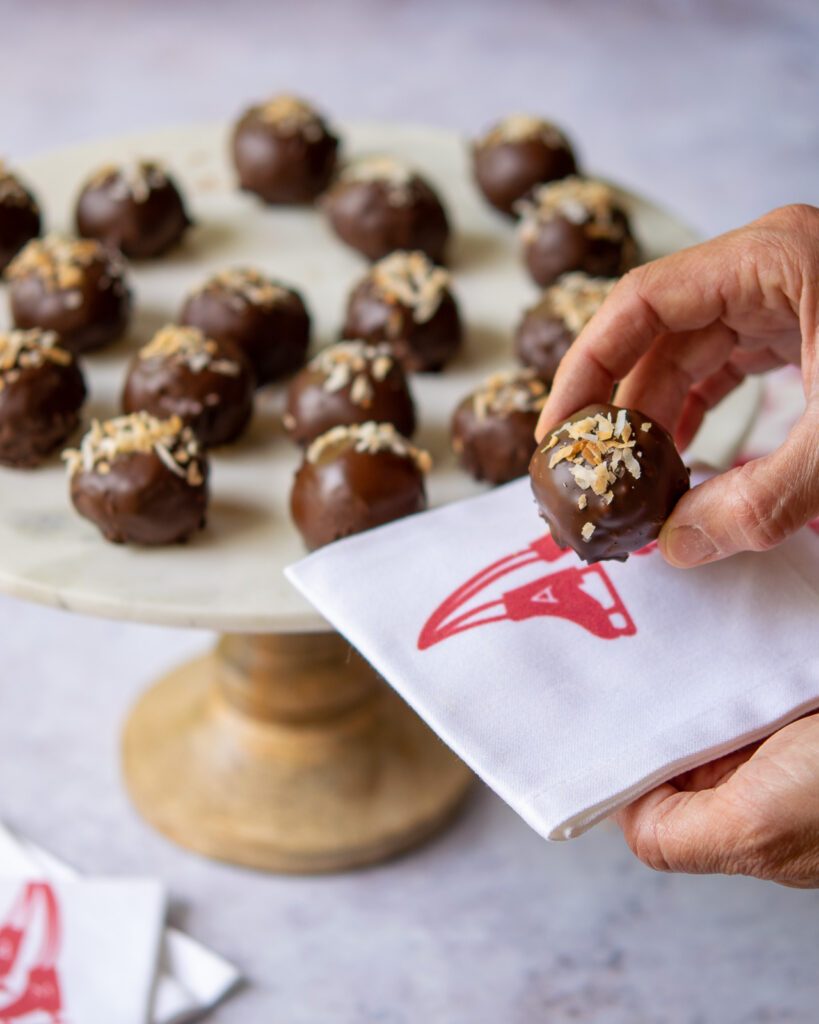 Storing the Chocolate Toasted Coconut Balls
Once you've dipped all the coconut balls, you can store them at room temperature in an airtight container if it is cool enough in your kitchen. Otherwise, place the container in the refrigerator. They will keep this way for 2 to 3 weeks, but I bet they won't last! You can freeze the balls for up to 3 months, but you do risk the chocolate blooming (becoming cloudy). They will still taste the same though.