Chocolate Crinkle Cookies have to be one of the prettiest cookies at the holidays. Growing up in western Canada, snow was always on the ground at Christmastime without fail, and the look of chocolate crinkle cookies with their snowy appearance just screams "winter treat" to me.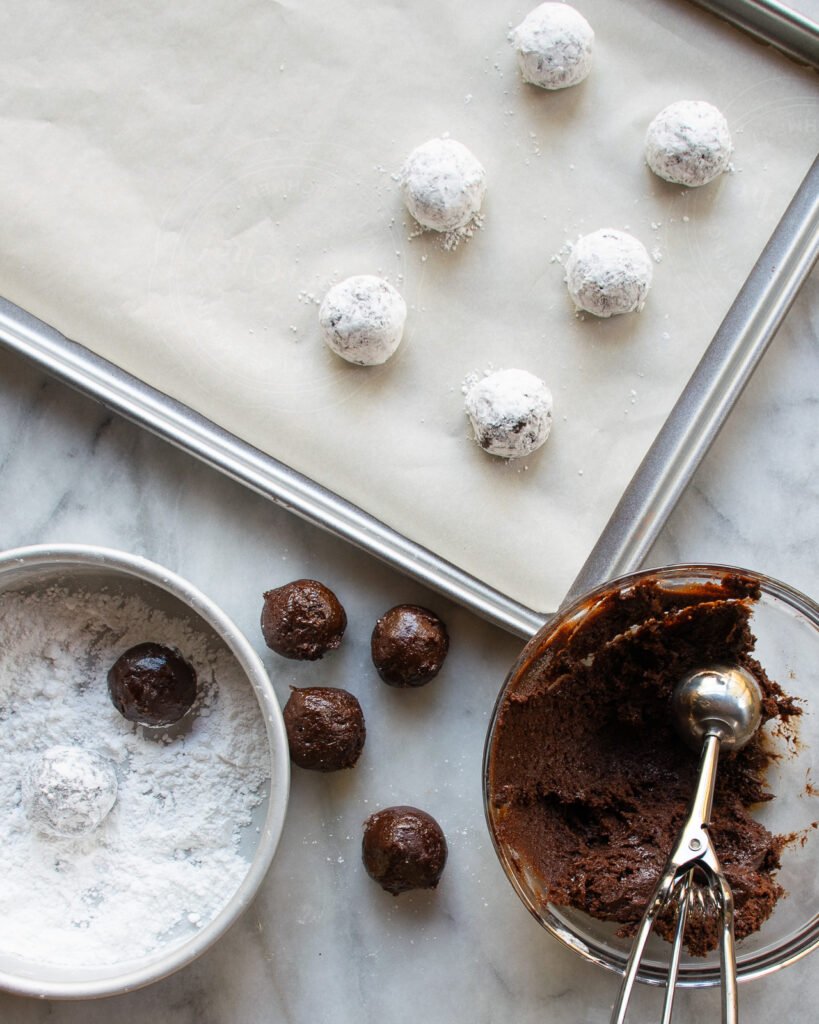 They are a fun cookie to make because they go into the oven looking one way (like well crafted snowballs), but come out of the oven looking completely different. The dough is soft and tender and melts in the oven, flattening into a beautiful treat. Making these treats is easy. You just need to beat the dough together and then heed my advice to let the dough chill for at least an hour – it's much easier to work with cool dough than with room temperature dough.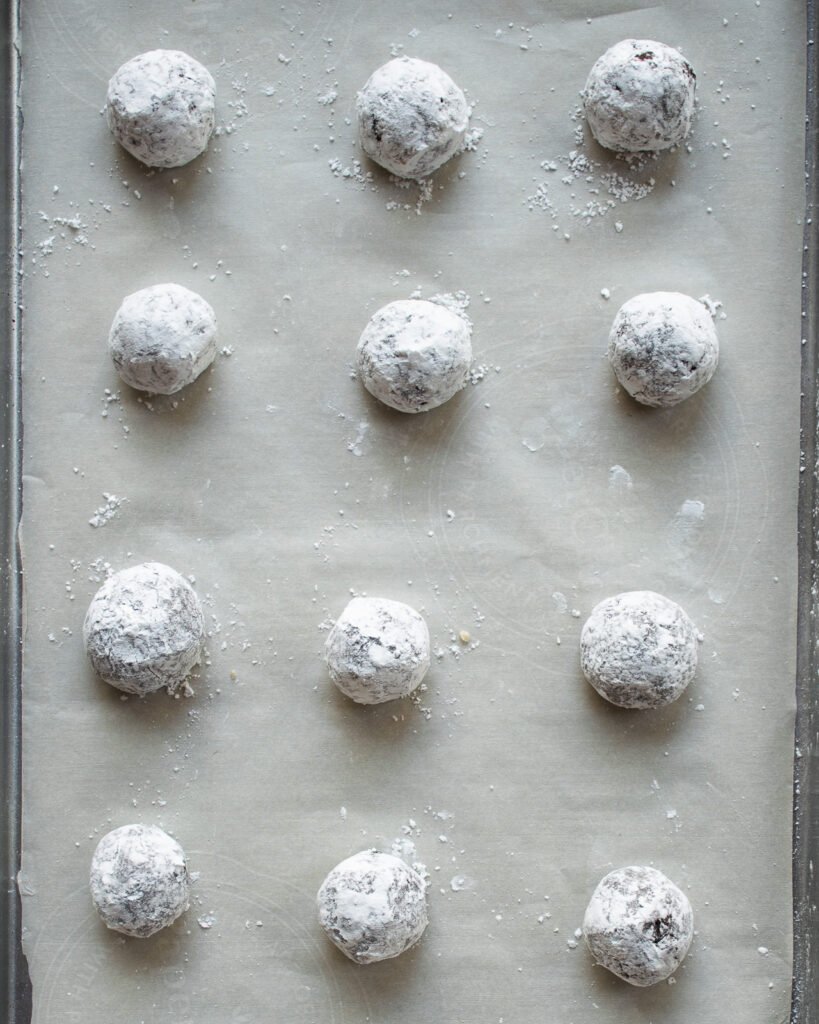 Roll the dough into balls and then coat each ball in the sugar mix and space them out properly on the cookie sheet.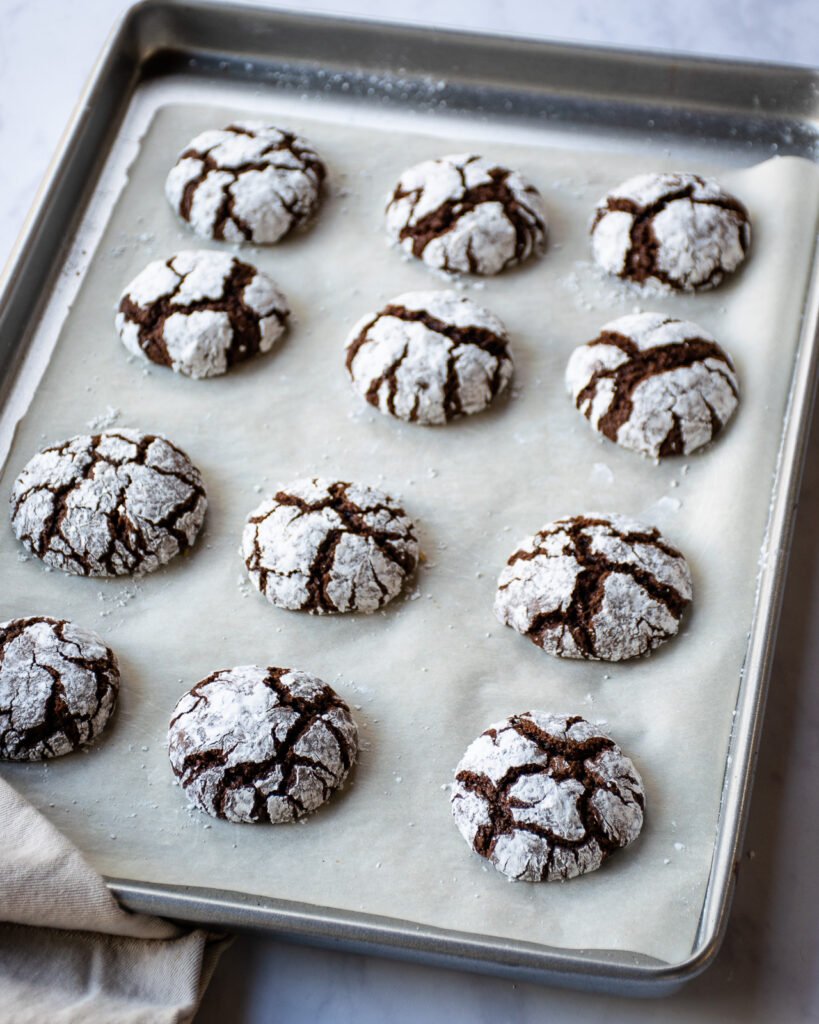 When they come out of the oven, the powdered sugar coating will have cracked to expose the delicious soft chocolate cookie. Let them rest on the baking sheet for a few minutes before you try to transfer them to a cooling rack.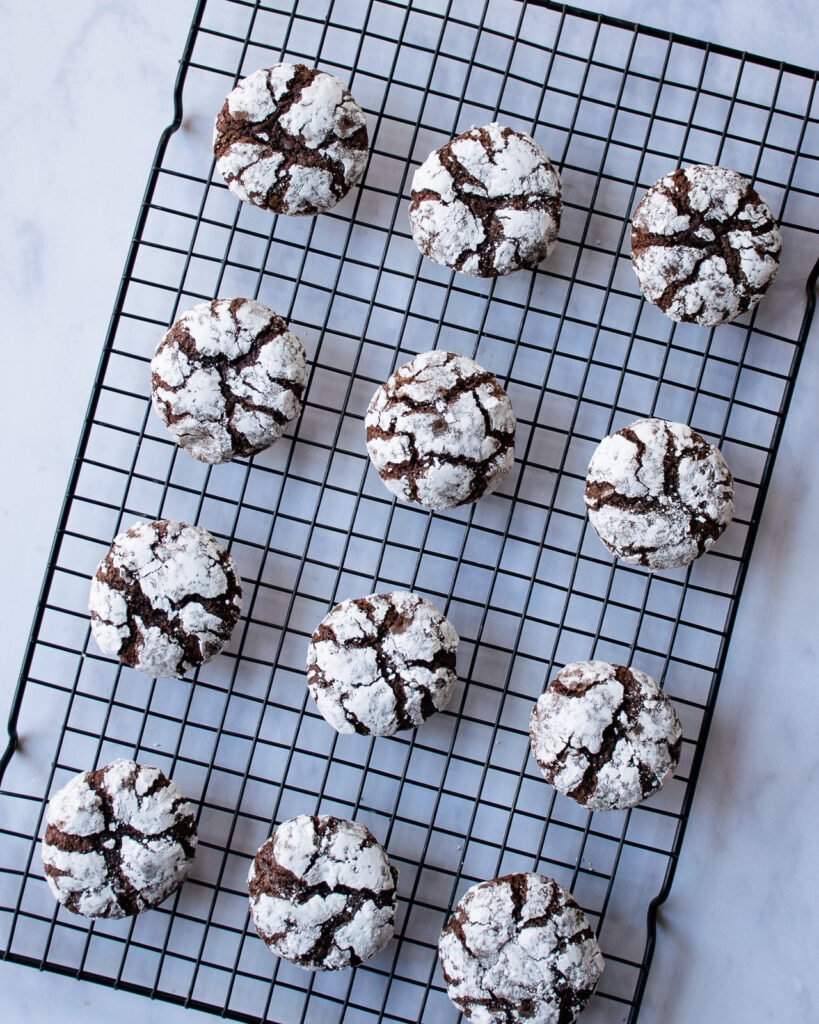 Then, just try to keep your hands off them as they cool completely. Well… maybe you can try just one (no-one will notice, will they?).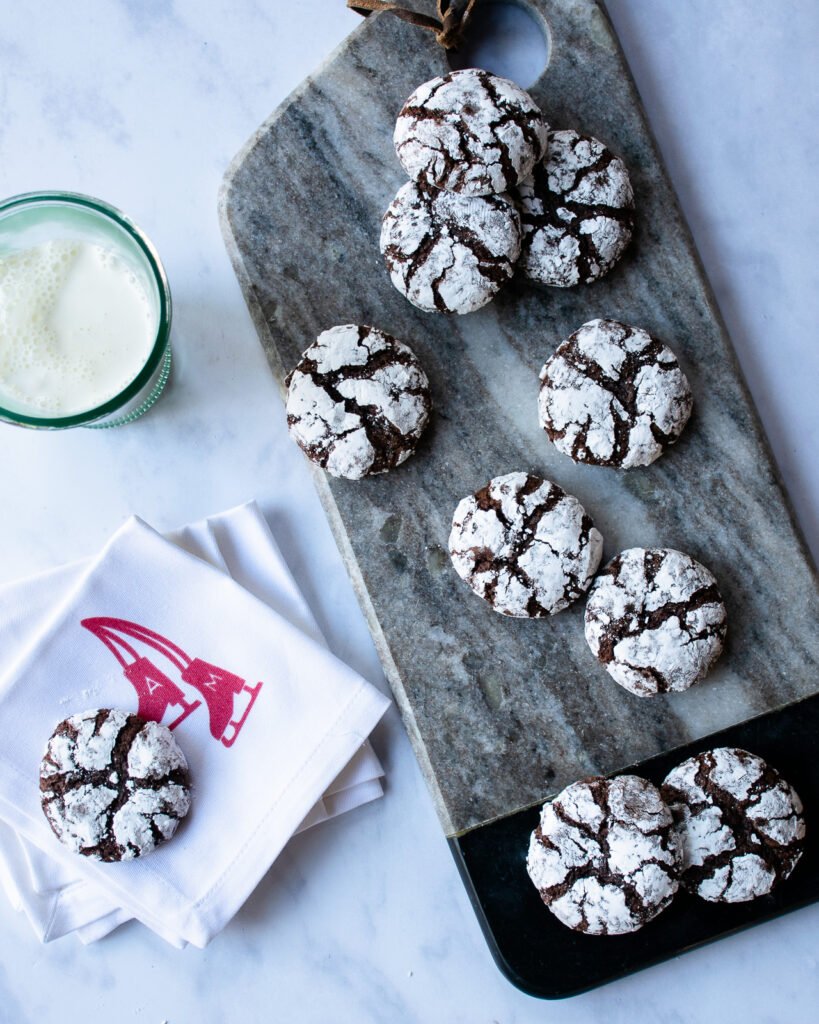 The winter-y appearance of these cookies makes them a perfect treat to leave out for Santa Claus on Christmas Eve. The only question is … how many would Santa like to enjoy?