Quick and Easy Fudge
The key is to use store-bought marshmallow creme instead of using sugar and a candy thermometer to make sure you boil for long enough and get to the right temperature. The marshmallow creme has basically done that step already for you and making fudge becomes as easy as combining everything in a saucepan and pouring it into a cake pan or baking sheet.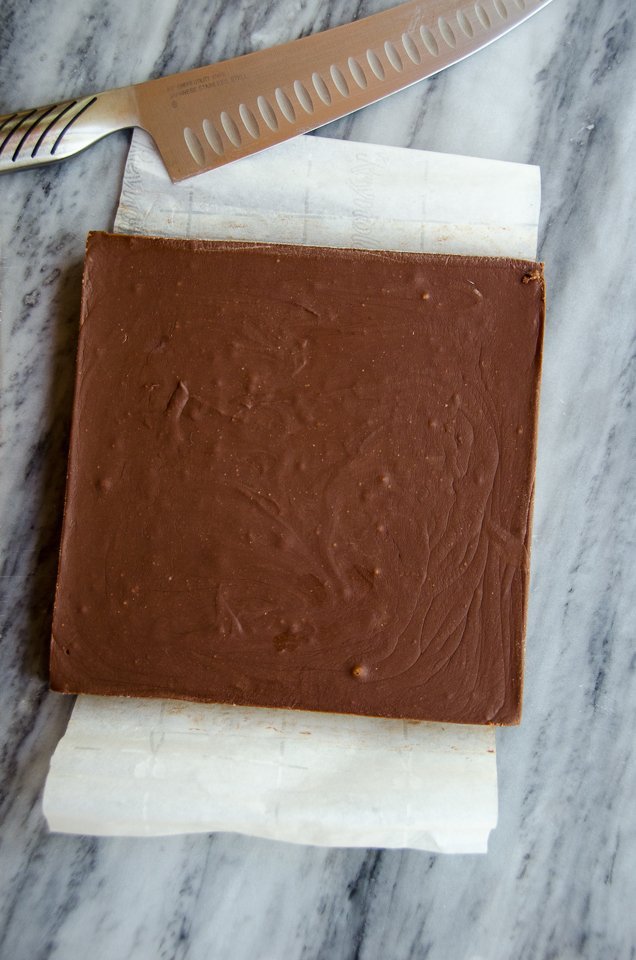 Tips for Homemade Fudge
There are a few tips that will help along the way – like lining the cake pan with parchment paper so that the fudge is easy to remove, or using a sharp knife, dipped in hot water to make cutting perfect cubes a lot easier – but basic fudge is really not very hard to make and the rewards are big! Once you have the basic recipe and technique down, you can make any variation of fudge you like. Here's a recipe for a dark chocolate orange fudge that is as pretty as it is delicious.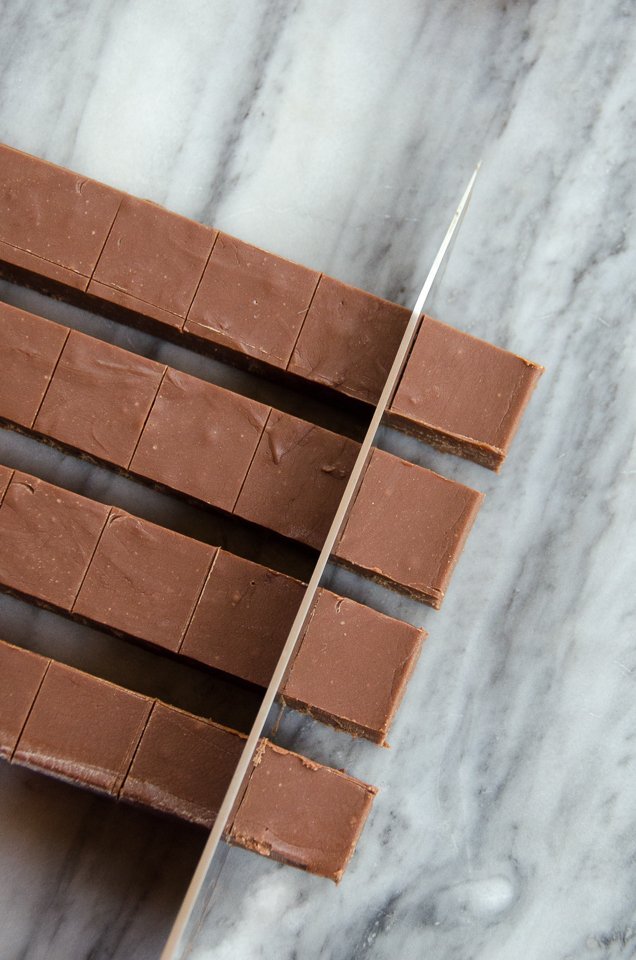 Variations of Basic Fudge
One variation you could make to this fudge is to make a chocolate swirl fudge. You could do this by dividing the marshmallow mixture in half before you add the chocolates and  then add one type of chocolate to each half of marshmallow. Then, pour the two different chocolate fudge mixtures into the pan and swirl them together. When it sets, you'll have a beautiful pattern. Or, you could sprinkle some chocolate sprinkles or other edible decorations on the fudge before it sets for another pretty look.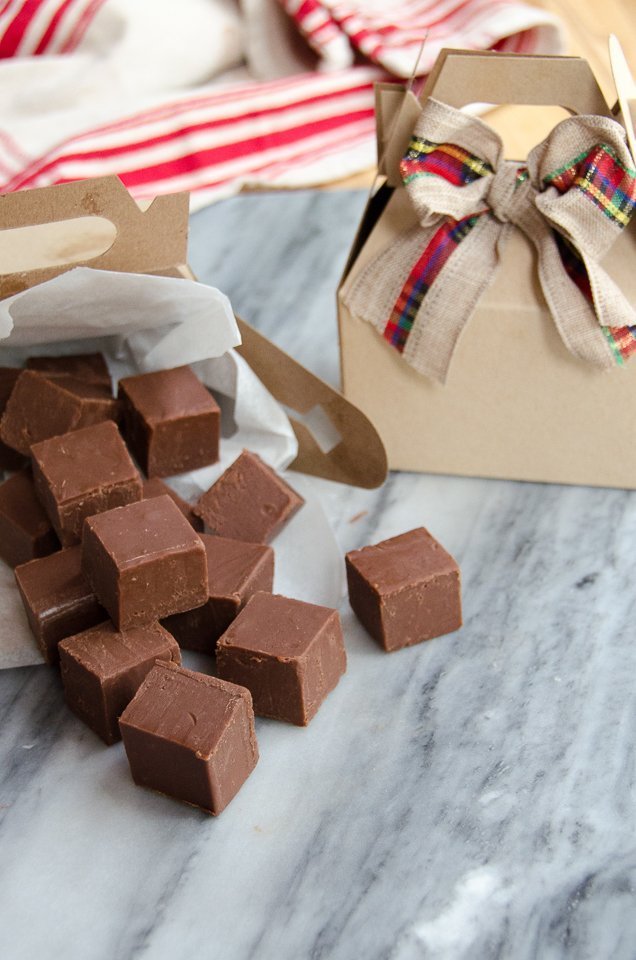 The Perfect Gift
If you don't feel like making a variation or decorative fudge, don't worry. Sometimes the very basic, most simple version is the best version. Simply pop some cubes into little paper boxes or bags and give them away. I guarantee no one will complain!