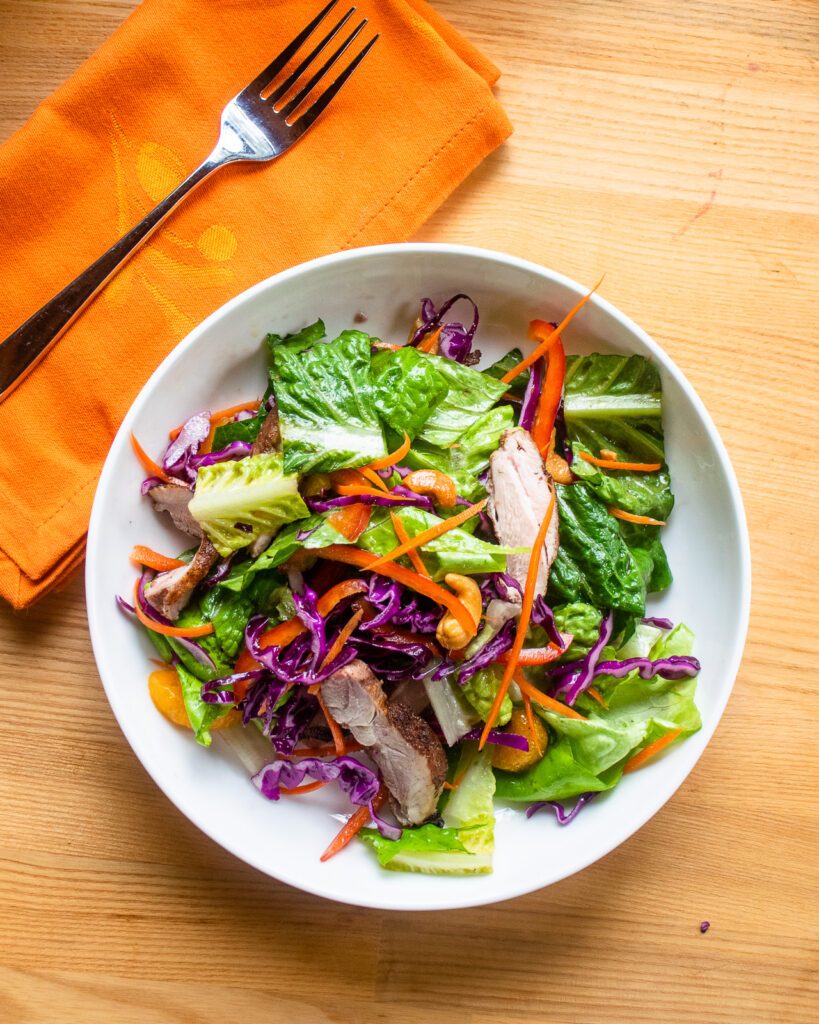 Healthy Chicken Salad
This recipe for Chinese Five Spice Chicken Salad is a great way to enjoy a healthy meal that is packed with protein, fiber, and vitamins. The five-spice seasoned chicken provides a good source of protein, while the abundance of vegetables and cashews add fiber and nutrients. It's colorful, pretty and light.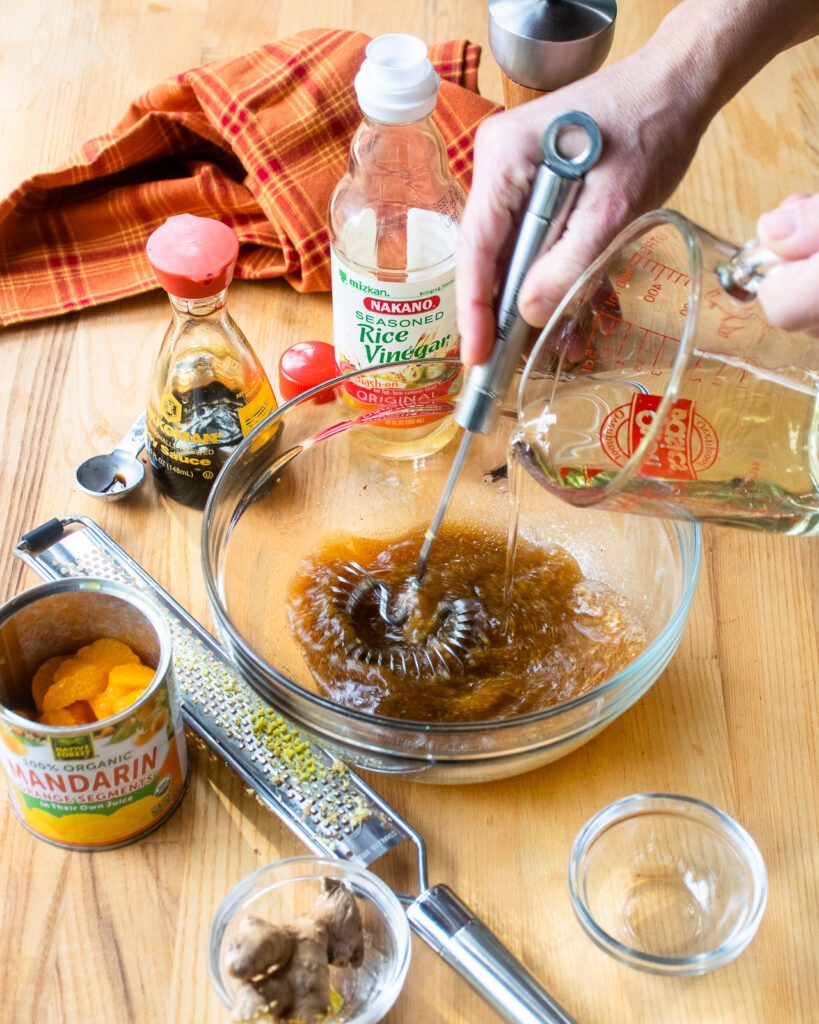 Asian Salad Dressing
The dressing for this salad is made with a blend of soy sauce, rice vinegar, mandarin juice, a little sugar and fresh grated ginger. These ingredients come together to create a flavorful and slightly sweet dressing that complements the chicken and vegetables perfectly. If you prefer a spicier salad, add a touch of chili flakes to the dressing.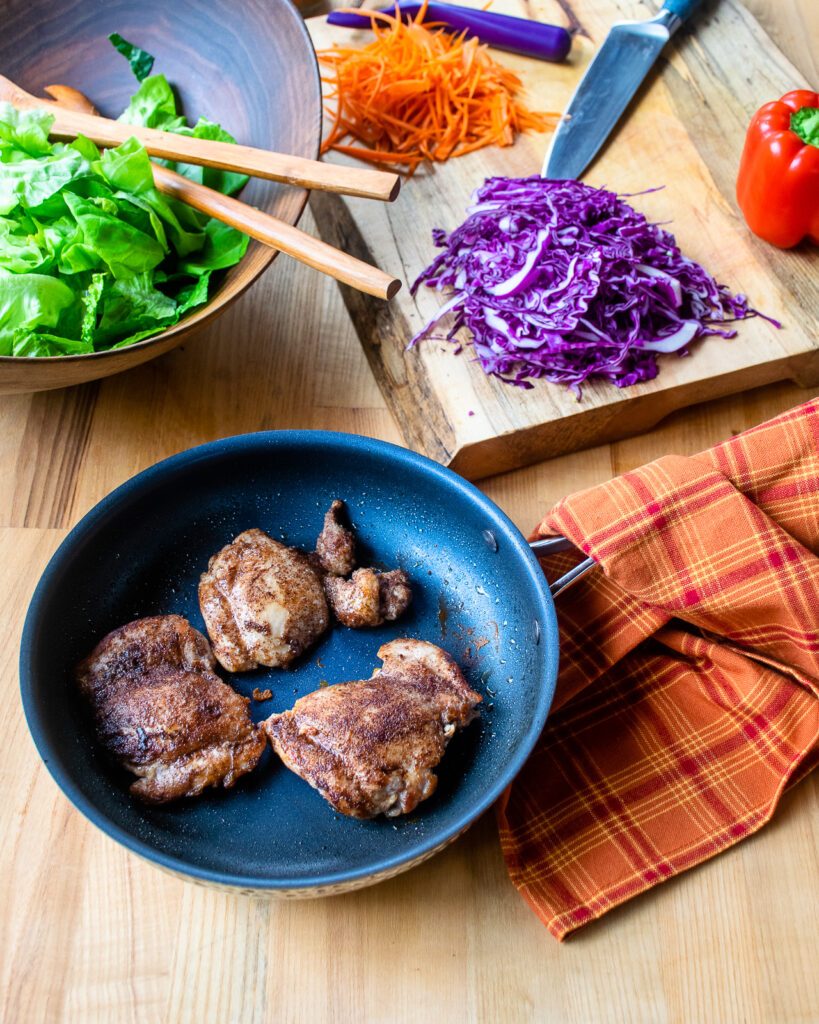 What is Chinese Five Spice
Chinese Five Spice is a blend of spices that is commonly used in Chinese cuisine. The blend typically includes cinnamon, cloves, fennel seed, star anise, and Szechuan peppercorn, but varies depending on what brand you buy. This combination of spices adds a unique and aromatic flavor to the chicken and also helps it to brown nicely, whether you're cooking the chicken in a skillet on the stovetop OR in the air fryer. If you're feeling ambitious, you could make your own five spice blend.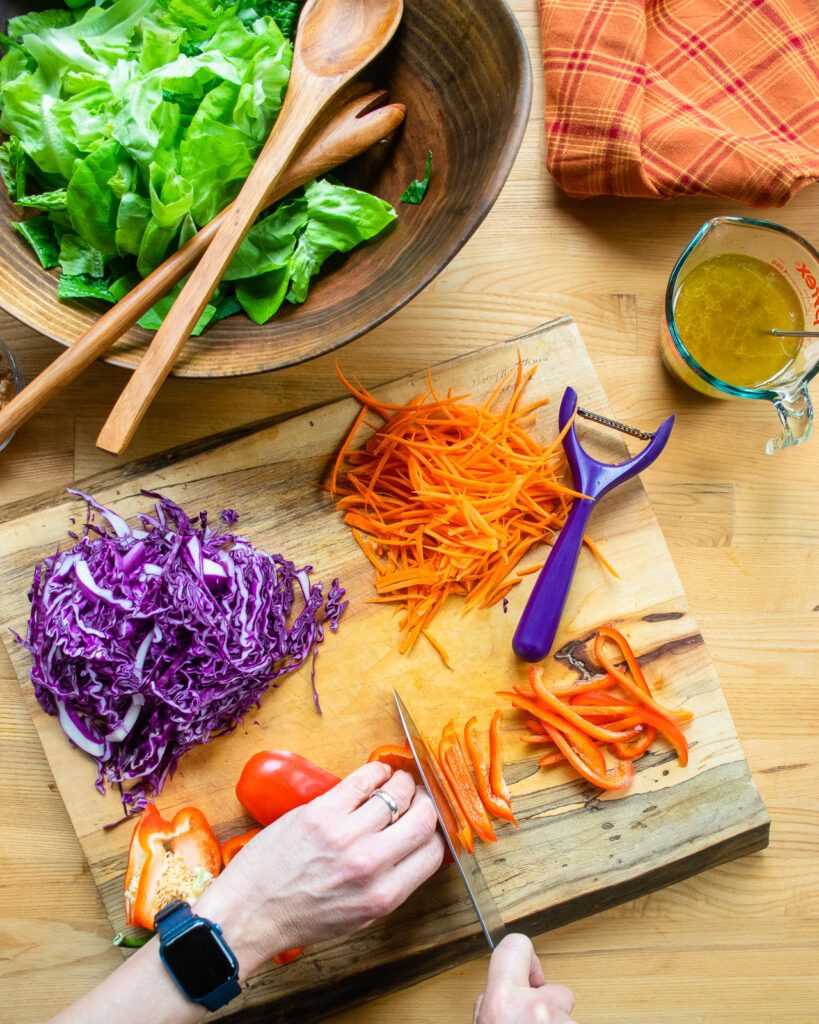 Preparing the Vegetables
This salad is pretty because of the combination of colors included, but to make it look its best, pay attention to how you slice the vegetables. Cut the lettuces into large bite-sized pieces, thinly shred the red cabbage and carrots and then slice the red pepper into thin strips. Keeping the slices even helps to give the salad that professional look. You can use a knife or a mandolin to slice the cabbage. I use a peeler with a julienne blade on the carrots and then slice the pepper by hand. These vegetables add color and crunch to the salad, and the thin slices make them easy to eat as well as give the salad its best look.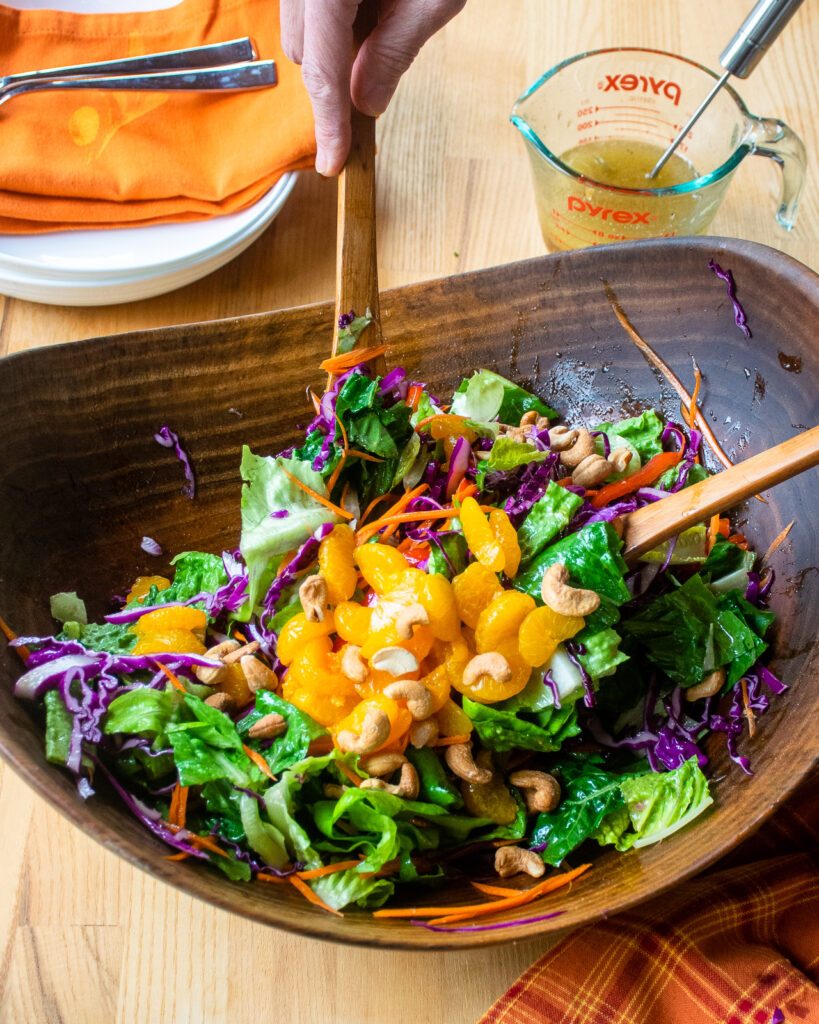 Mandarin and Cashews in Asian Salad
The salad is finished off with the addition of mandarin oranges and toasted cashews. The mandarins add a touch of sweetness and a burst of citrus flavor, while the cashews add a nice crunch and a touch of saltiness. Both ingredients really enhance the flavor and look of the dish.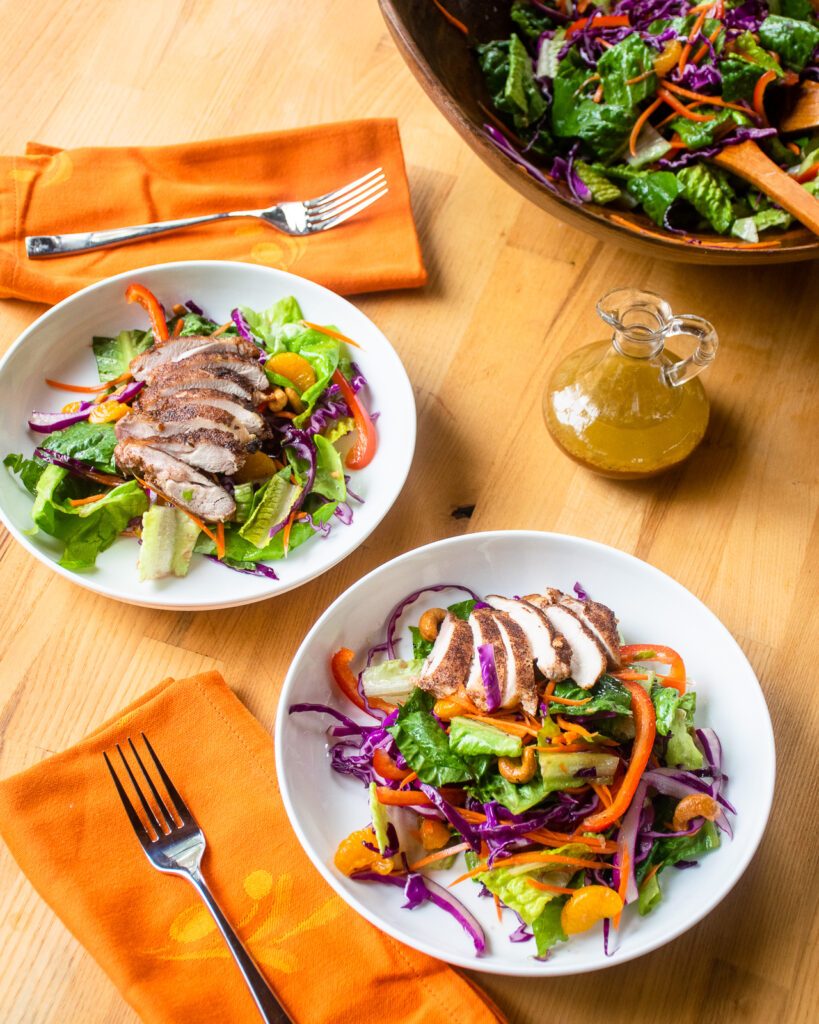 How to Serve
I like to serve the Chinese Five Spice Chicken Salad while the chicken is still arm, but it's also delicious cold or at room temperature too. The chicken can be served sliced or shredded, resting on top or tossed in. It all depends on you and how you'd like it.  If you're making this salad ahead of time, or taking it to a party, toss everything together but wait to dress it with the vinaigrette until just before serving. It's perfect for a quick and easy weeknight dinner and it's full of goodness.