When you're out for Chinese food, everyone loves an egg roll. Egg rolls are not, however, something that you often see at a cocktail party passed around as hors d'oeuvres. That all changes with this recipe for chicken egg roll wonton cups. In this recipe, you make the filling for chicken egg rolls, but instead of rolling them up and deep-frying them, you bake wonton wrappers into the shape of a cup (with the help of a mini muffin tin) and spoon a little of the filling with a dollop of traditional duck sauce into each cup. Et voilà, you've suddenly made egg rolls more accessible.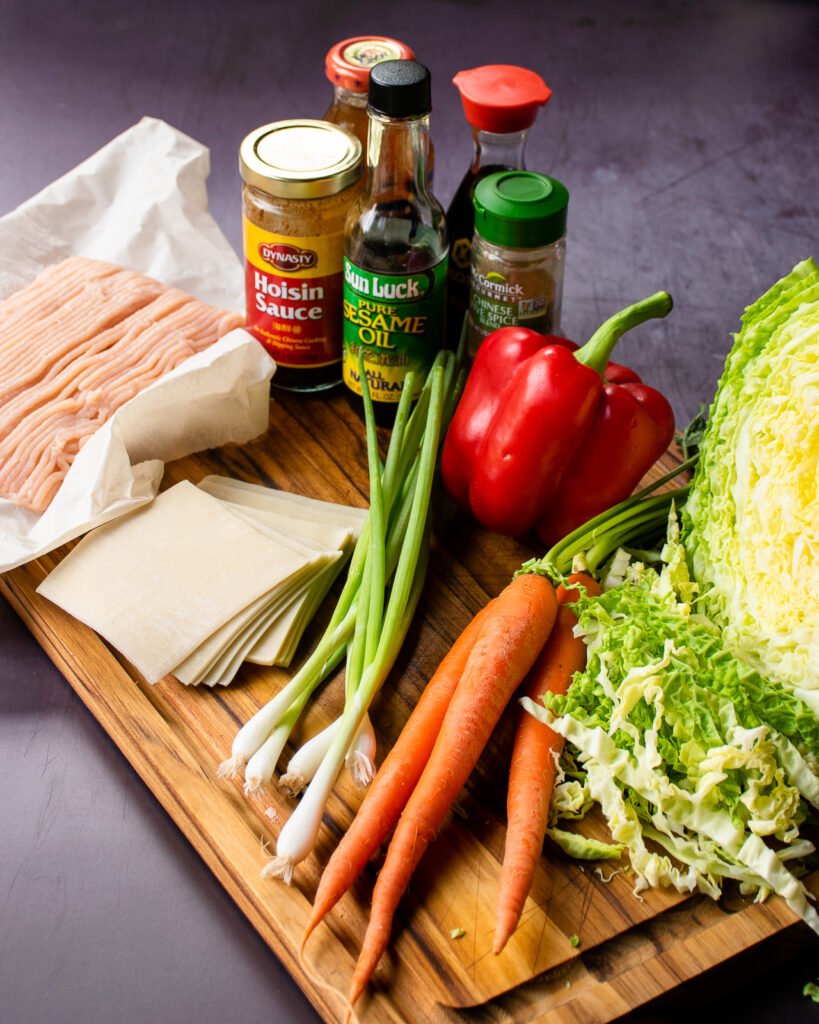 How to Make Egg Roll Filling
You do have options when you're making the egg roll filling. This recipe uses chicken, but you could substitute ground pork or go meat-less and keep it all vegetables. You can also use the Savoy cabbage called for here, or use regular white cabbage – whatever you can find. There are, however, some Asian ingredients that you will need to hunt for. Hoisin sauce, soy sauce, sesame oil and duck sauce should all be readily available in the ethnic section of your grocery store and wonton wrappers can be found either frozen or in the refrigerated area near the produce section where you'll also find things like refrigerated dressings, kimchi and prepared cold foods.