Air-Fried Steak
A marinated rib eye steak, cooked in the air fryer is simply delicious. After French fries, the first thing I ever made in the air fryer was a steak, and I was sold instantly! The high heat blowing around the confined space of the air fryer not only browns the meat nicely, but cooks it quickly, keeping the steak juicy and moist. In addition, when you cook a steak in the air fryer, there's no splatter anywhere in your kitchen, so it happens to be the tidiest way to cook a steak as well. Pre-heat the air fryer for a quick two minutes and roughly ten minutes later you'll be enjoying a delicious medium-rare steak. You might never cook a steak on a grill again!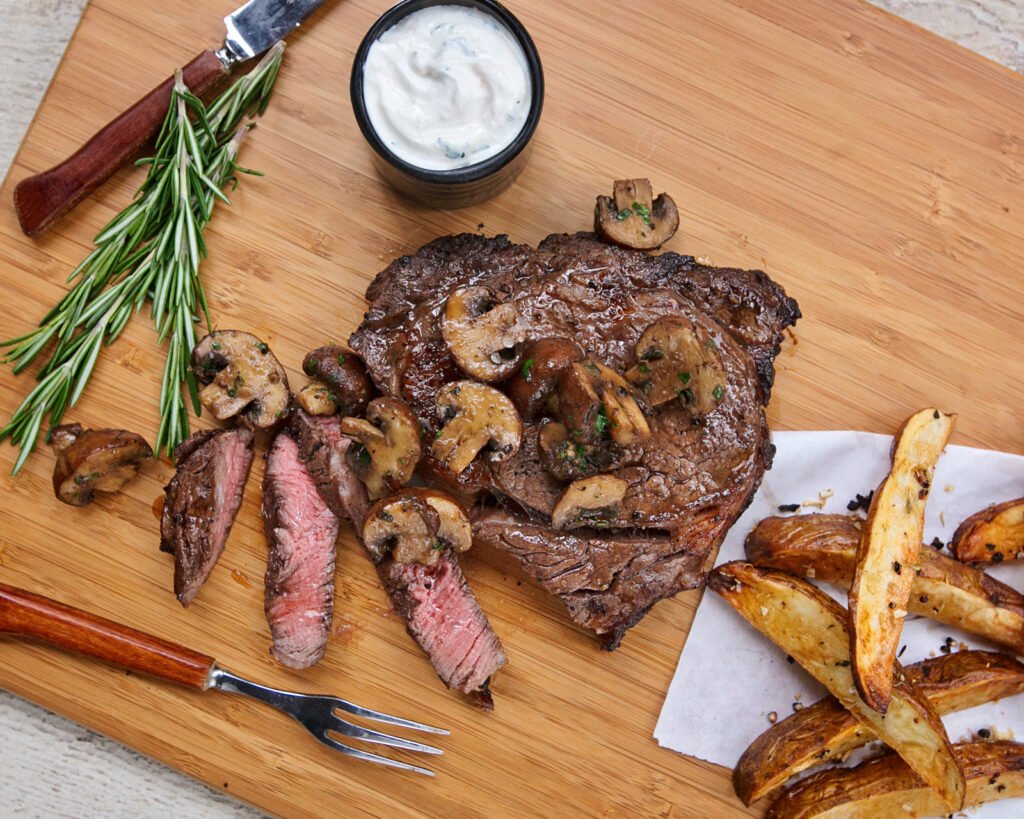 Sauce for Steak
Horseradish sauce goes so nicely with steak. To make a quick horseradish sauce to accompany this meal, combine 2 tablespoons of sour cream with 1 tablespoon of fresh horseradish, 1 teaspoon of chopped fresh chives or parsley, a little salt and some freshly ground black pepper. Stir it together and dollop on the side or serve it in a small bowl so everyone can take their own.
Or, if you want to go all out, why not make a Bearnaise sauce to go with this steak? Bearnaise sauce is a derivative of Hollandaise sauce with a tarragon reduction added to it. You can make both sauces in the blender without having to whisk anything together. Check out the video here to see how to make a blender Hollandaise. You'll be impressing your guests as well as yourself in no time!