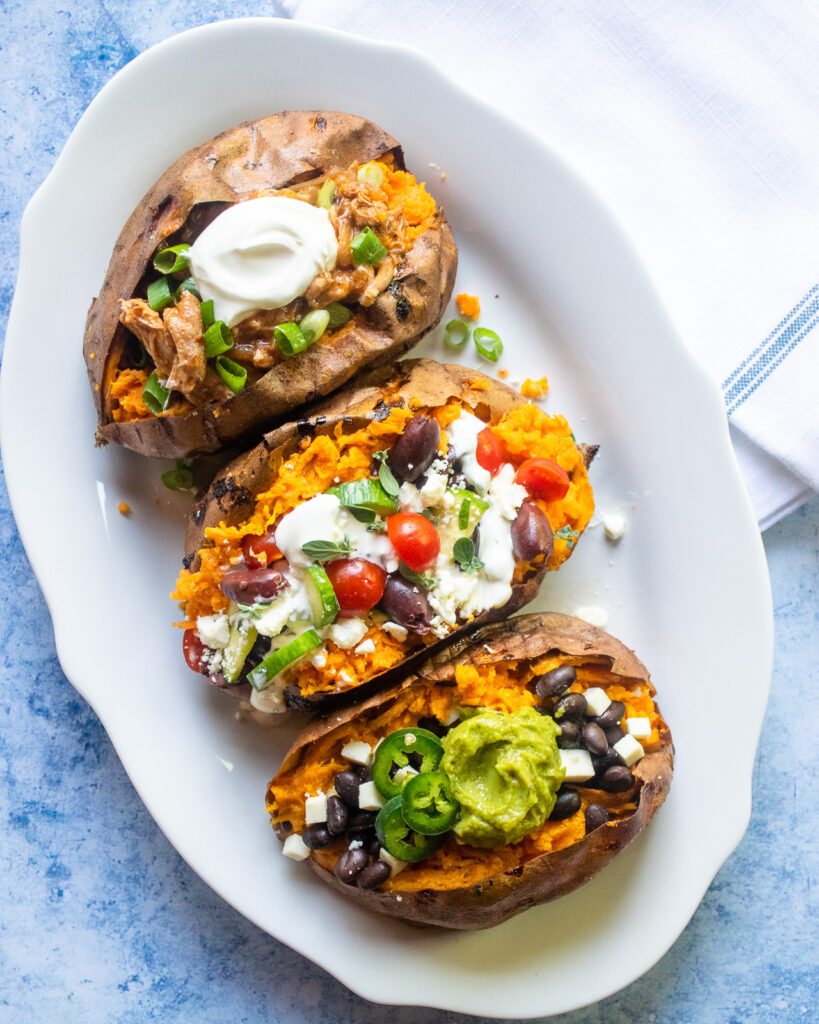 How to Make Air Fryer Baked Sweet Potatoes
What's better than a baked sweet potatoes? Air fryer stuffed sweet potatoes, that's what! But first, you need to bake a sweet potato. There's no secret to baking a potato, whether it's a Russet or Idaho potato, or a sweet potato. You turn your oven on to 400˚F and pop a potato in for about an hour with success. However, an air fryer baked sweet potato takes less time because 1) it's a sweet potato, and 2) the air fryer cooks it faster. On top of that, the air fryer gives the skin of the sweet potato a nice crispy texture, making it delicious to eat or easier to remove if you don't like the potato peel. Win-win.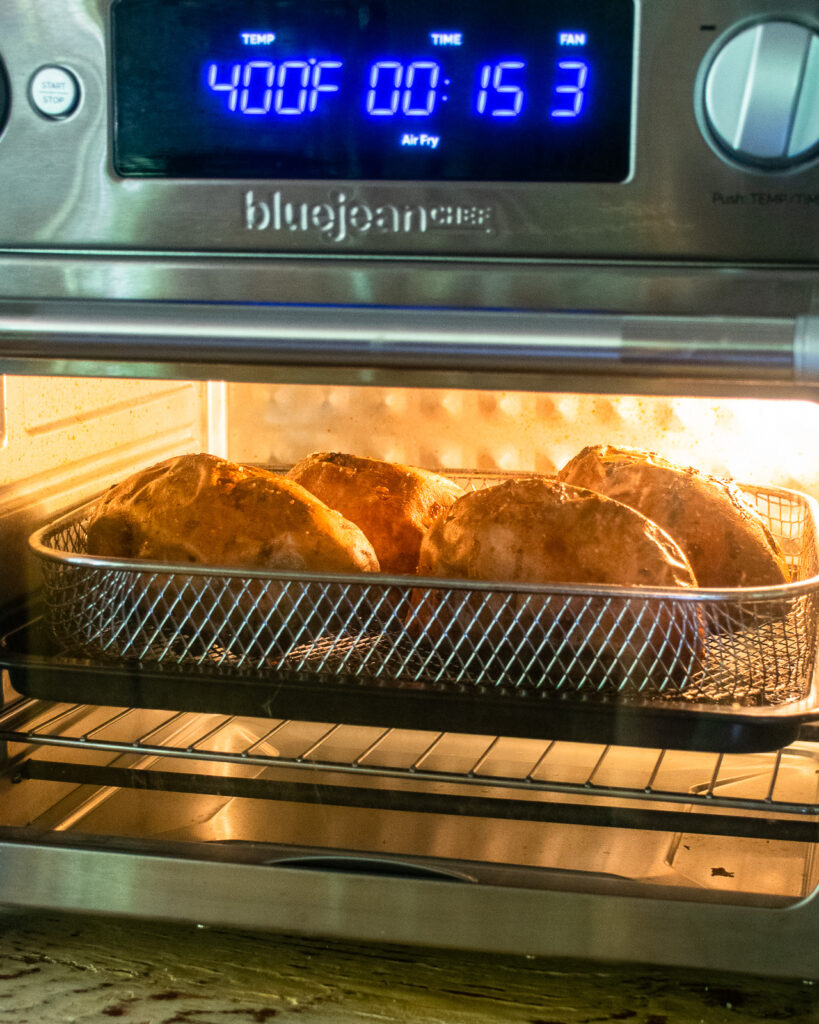 How long to air fry sweet potatoes
If you are using an air fryer oven to bake your sweet potatoes, plan on 35 – 45 minutes, rotating the potato once during that time. The exact time really depends on the size of your particular sweet potatoes. You can rub a little oil on the outside of the sweet potatoes if you want extra crispy skin and season with salt and pepper. To check when the potatoes are done, just pierce them with a paring knife to make sure they are tender all the way through. If you plan on baking your sweet potatoes in the oven, add another 15 minutes to the cooking time.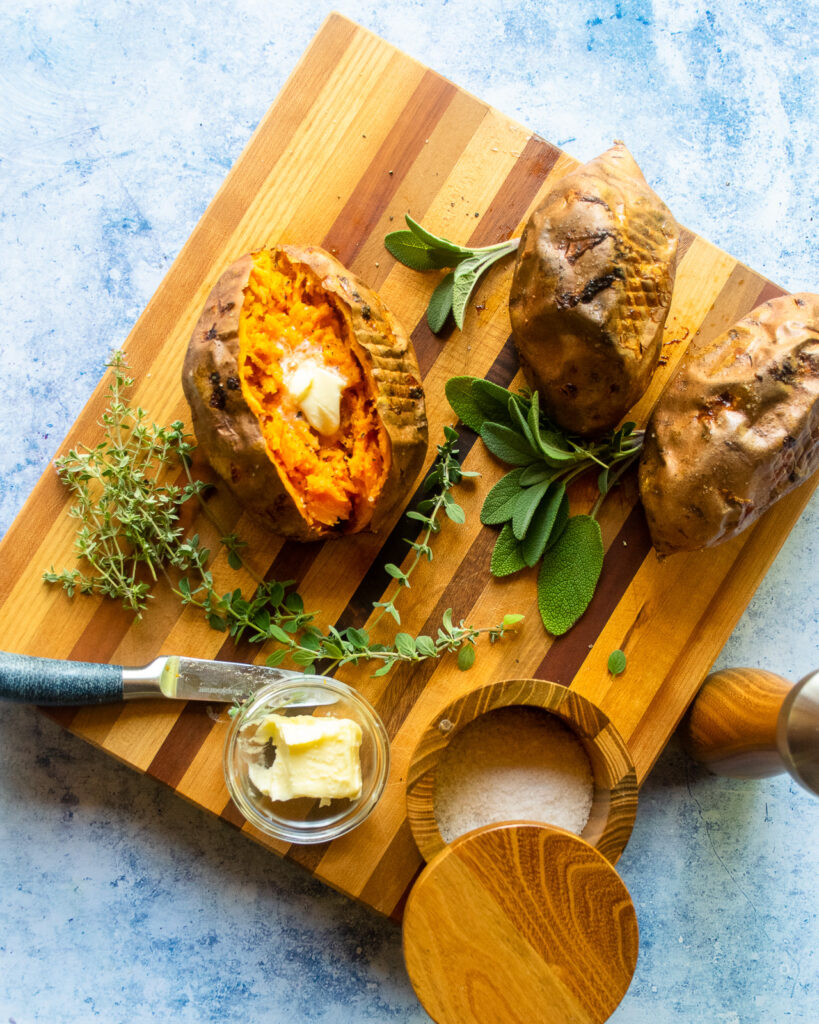 How to serve baked sweet potatoes
If you are keeping things simple, or serving air fryer baked sweet potatoes as a side dish, you can just go for salt and butter in your sweet potato (honey butter is even more luxurious). But you might want to make a meal out of your sweet potato, using it more like a vessel for other flavors, in which case… keep reading!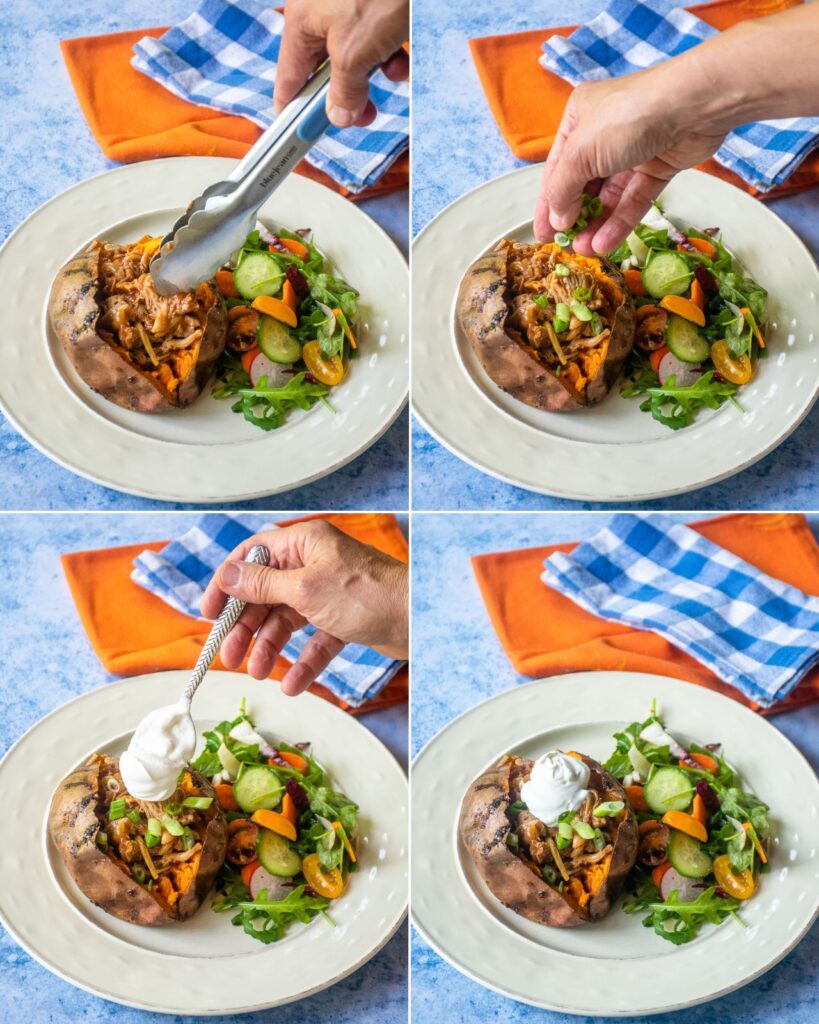 Favorite Sweet Potato Toppings
You can truly put anything you like in a sweet potato, from bacon, cheese and a fried egg, to a chicken curry, but here are three great fillings that I enjoy:
BBQ Stuffed Sweet Potatoes: BBQ pulled chicken with scallions, Cheddar cheese and sour cream.
Greek Stuffed Sweet Potatoes: cucumber, tomato, kalamata olives, tzatziki sauce and feta cheese.
Mexican Stuffed Sweet Potatoes: black beans, Jalapeño peppers, guacamole and queso fresco.
But… the world is your oyster. Stuff your sweet potatoes with whatever you like… but maybe not oysters!