To be perfectly honest, this recipe for white turkey enchilada pie came about because I didn't have a 9-inch by 13-inch casserole readily available (it was in the basement, which yes, indicates how lazy I was feeling!). I did, however, have a round 2-quart casserole dish right there so decided that instead of rolling the tortillas around the filling, covering them with sauce and baking, it would be a great idea to just place the round tortillas into the round baker with layers of sauce, filling and cheese in between. Et voilà, the enchilada pie was born.
You do have some prep to do when making this, but if you're starting with leftover cooked turkey you're already away to the races already. Make the filling by sautéing a few veg and mixing it with the turkey, pinto beans and spices. Then, in a separate pan, make the Pepper Jack cheese sauce, which has some nice kick to it. (If you're not one for spicy foods, you can use Monterey Jack instead of Pepper Jack.)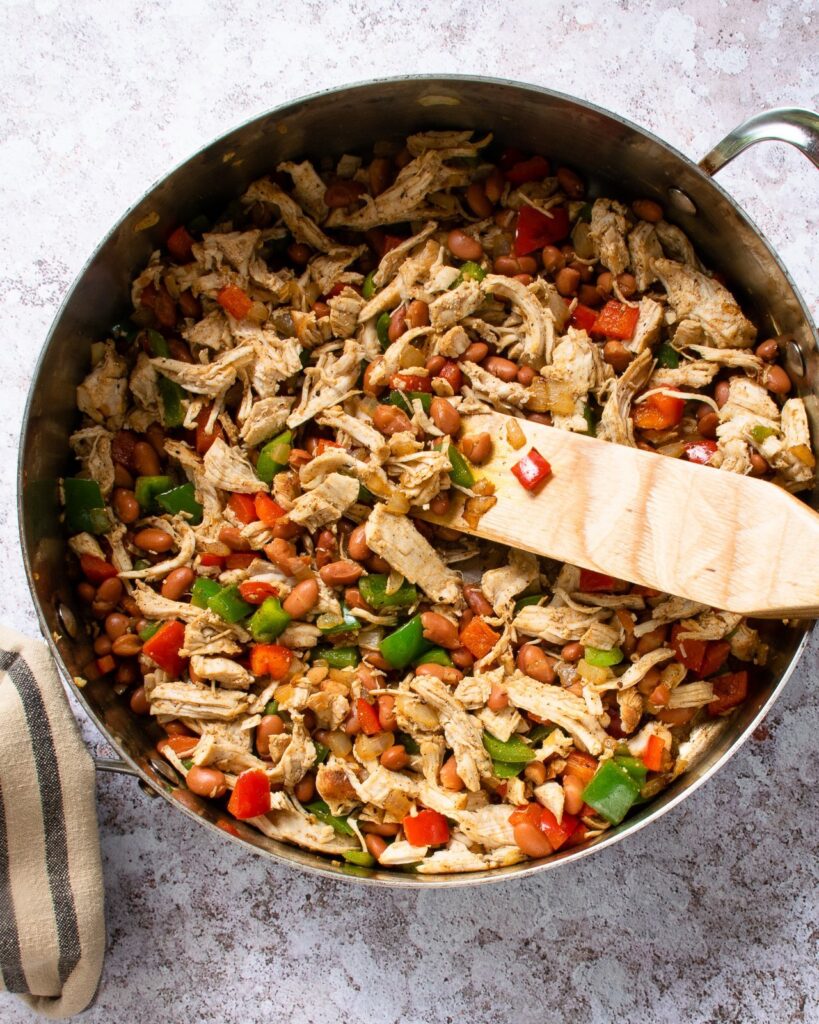 Then, it all comes down to just building the casserole. A little liquid in the bottom of the casserole will keep the bottom tortilla moist, so give the bottom a good covering with sauce. Layer tortilla, filling and cheese until you have three complete layers. Then it's time for the sauce.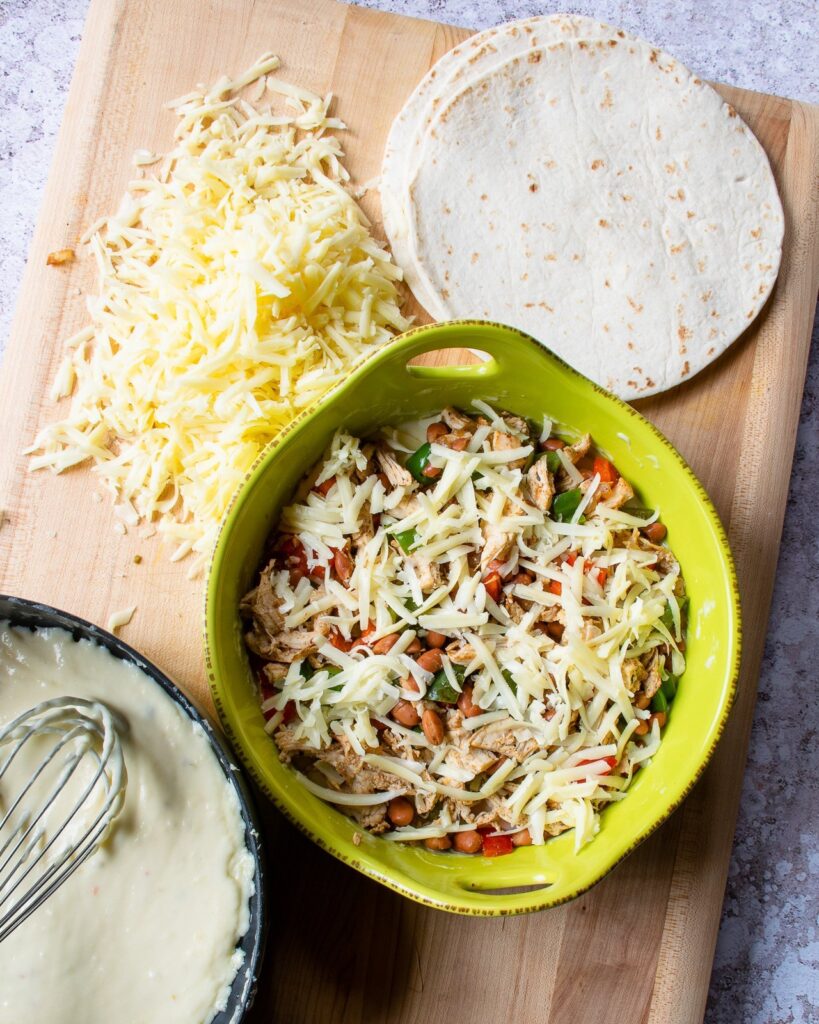 Pour the sauce over the top of the casserole carefully so that you don't overflow. Nudge the layers a little so that the sauce can flow down the sides and coat everything. Because the casserole will be quite full, be sure to put it on a baking sheet before transferring it to the oven. That will save you any headaches later on should it overflow as it bakes. (I really hate cleaning the oven.)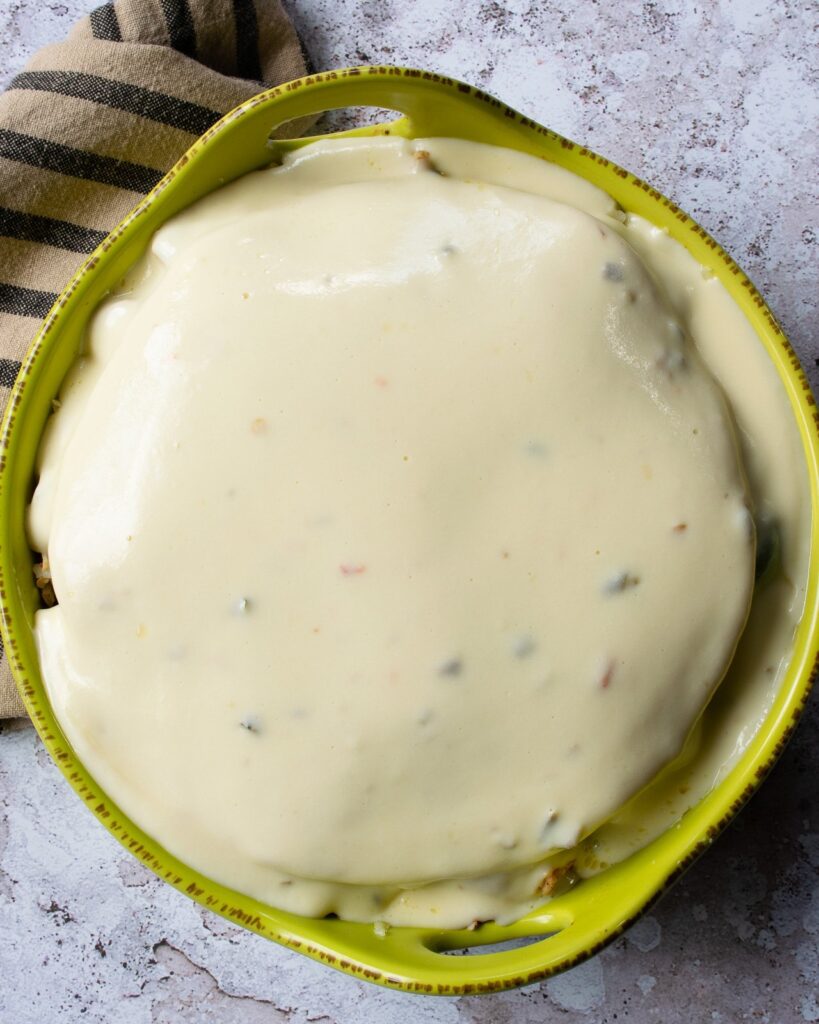 The enchilada pie is beautiful when it first comes out of the oven, but it does benefit from a few minutes to cool and settle a little. Time will also make it easier to cut into wedges.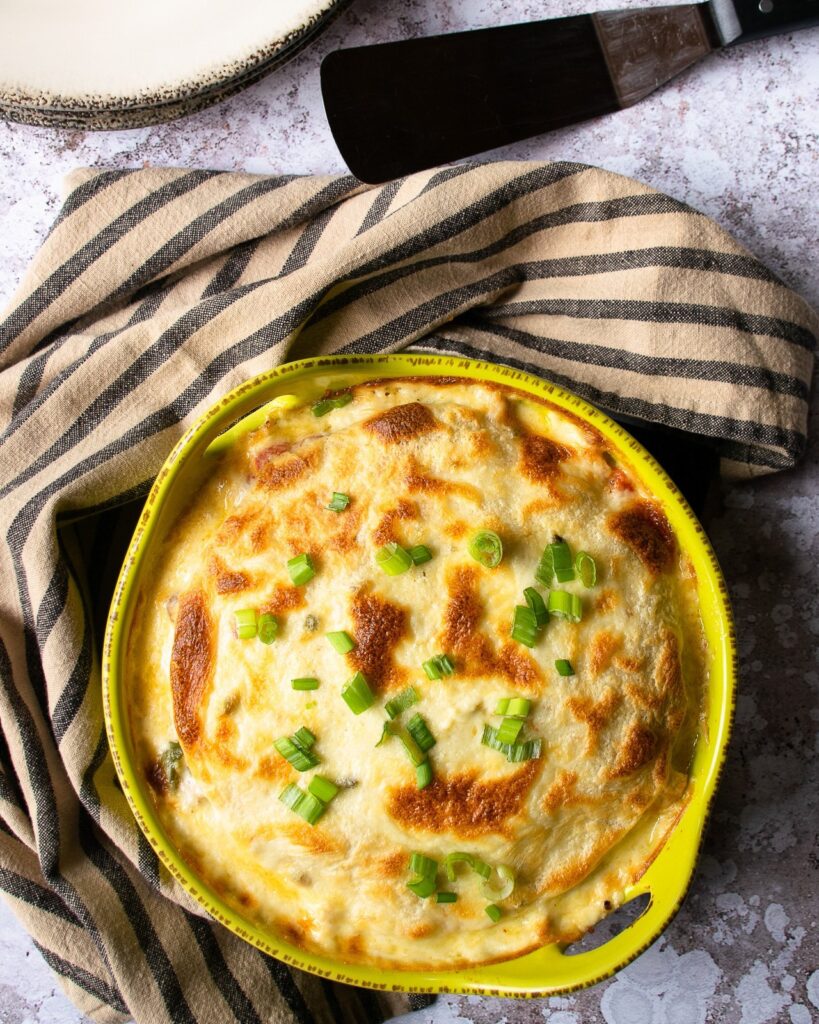 When that times comes, serve the white turkey enchilada pie with a side salad, some avocado, a little salsa perhaps, or go all out and make some rice and beans to go with it.