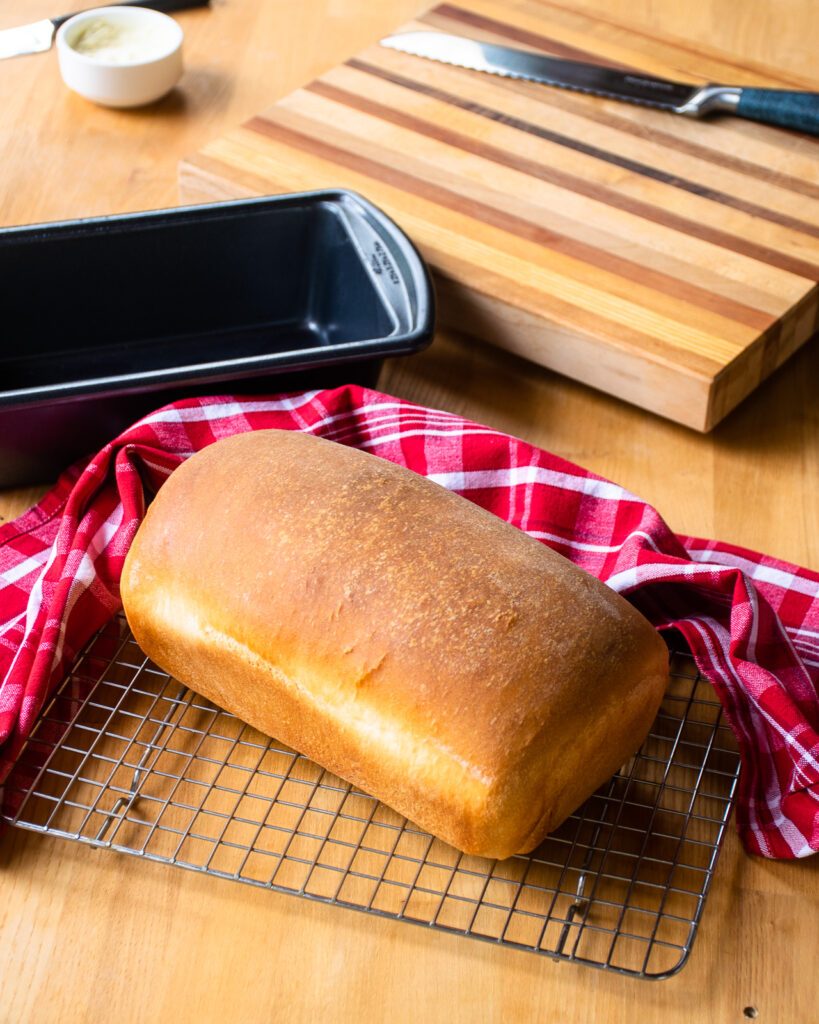 Easy White Bread
Nothing beats the smell and taste of freshly baked homemade bread, especially when it comes to the classic white sandwich bread. Making your own bread may seem daunting, but it's actually a simple and rewarding process and anyone can do. Not only is making homemade bread is easier than you might think, and it's a great way to impress your family and friends AND the best way ever to make your house smell fantastic.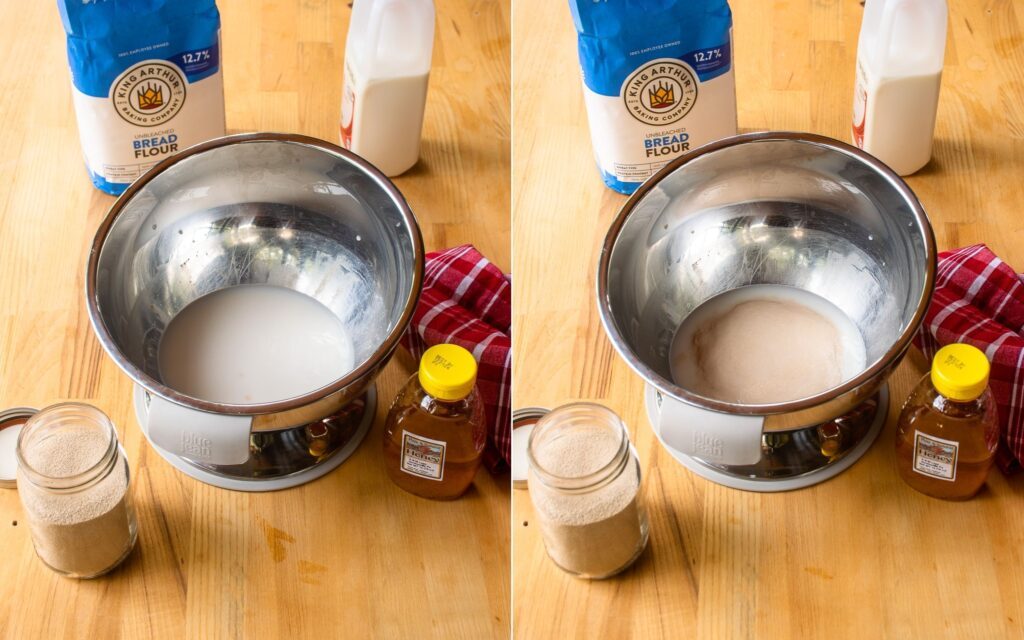 Proofing Yeast
One of the best pieces of advice when making homemade bread of any kind is proofing the yeast. This means activating the yeast by combining it with warm water and sugar, which helps the yeast to grow and create carbon dioxide, which makes the bread rise. It can be frustrating to wait around for the yeast to proof, but it does save time in the long run because it "proves" that your yeast is alive and active. To proof the yeast, mix it with warm liquid and sugar and let it sit for several minutes until it becomes frothy and bubbly. If the yeast doesn't become frothy, it may be old or inactive, and you'll need to start over with new yeast. That's better than having to throw out the whole dough after putting in the kneading time. You can use active or instant dry yeast for this recipe.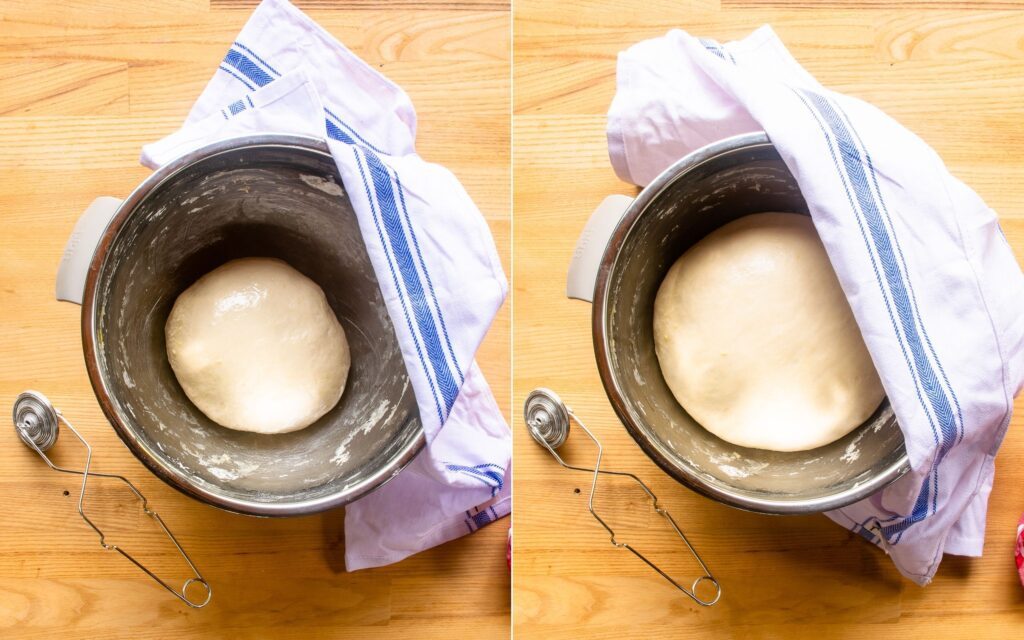 The First Rise
After proofing the yeast, you'll need to let the dough rise. This first rise allows the yeast to grow and create air pockets, which make the bread light and fluffy. To let the dough rise, cover it with a damp towel or plastic wrap and place it in a warm, draft-free area. Let it rise for about an hour or two (depending on the temperature of its environment), or until it has doubled in size. You can even leave the bread in the refrigerator for its first rise, which will allow it to develop more flavor slowly and helps you manage your time.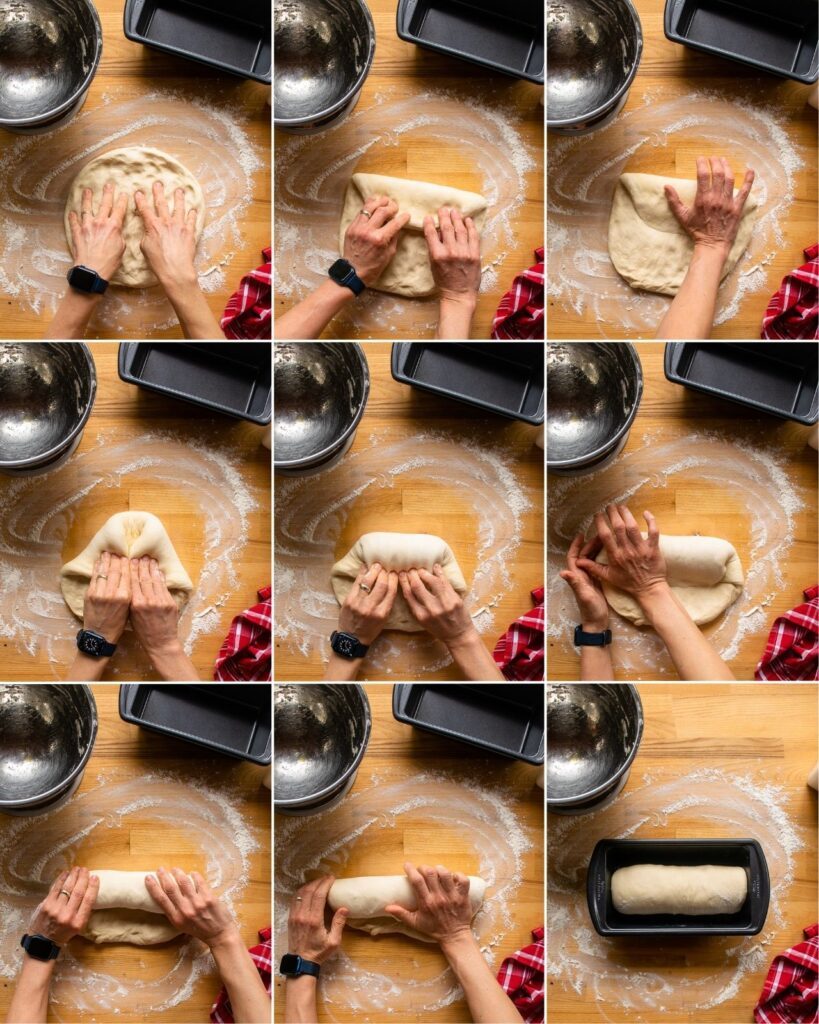 Folding Dough into a Loaf
Once the dough has risen, it's time to shape it into a loaf. Flatten the dough into a rectangle, then fold it according to the recipe, illustrated in the images above. The second rise of the dough will take place in the loaf pan. Just cover the pan with a damp towel and let the dough rise again for about an hour, or until it has risen to the rim of the pan. While the dough is rising, pre-heat your oven to 375˚F.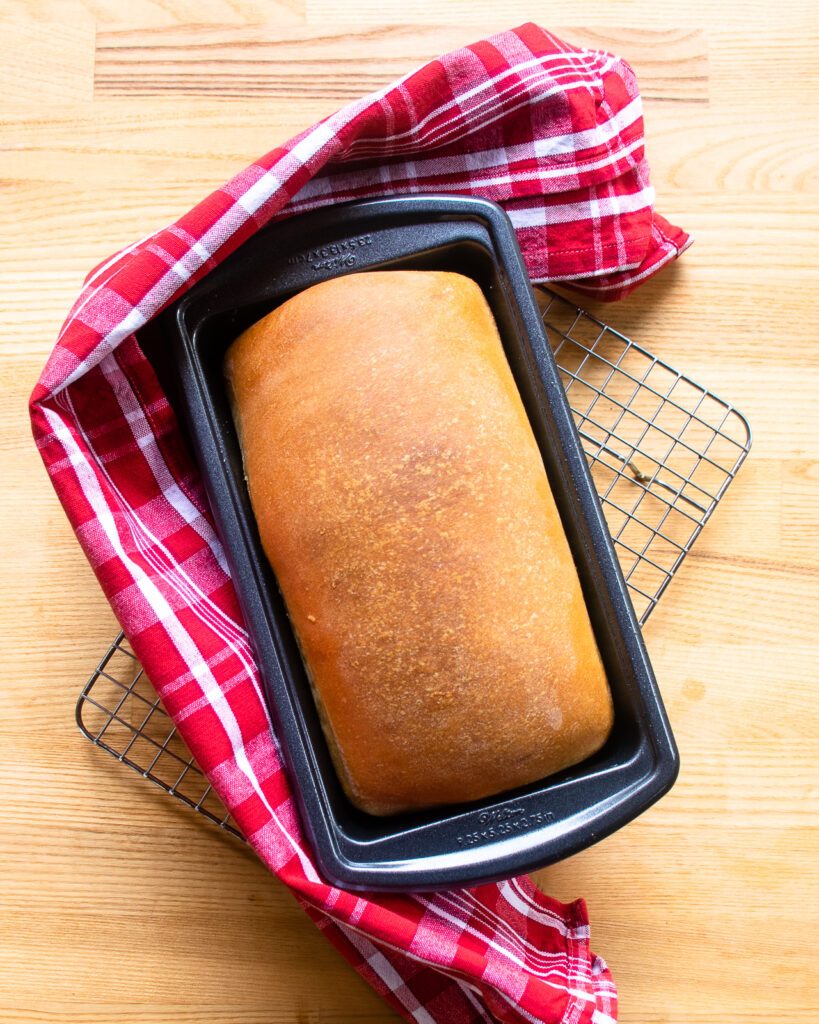 How to Store Homemade White Sandwich Bread
Homemade white sandwich bread is best eaten within a few days of baking, but it can also be stored for later. To keep the bread fresh, store it in an airtight container or plastic bag at room temperature. You can also freeze homemade bread for longer storage. To freeze, wrap the bread tightly in plastic wrap and place it in a freezer bag. Thaw the bread at room temperature before serving. I really enjoy this bread the day it is baked. On day two, it's great for sandwiches. On days 3 to 5, it makes great toast!