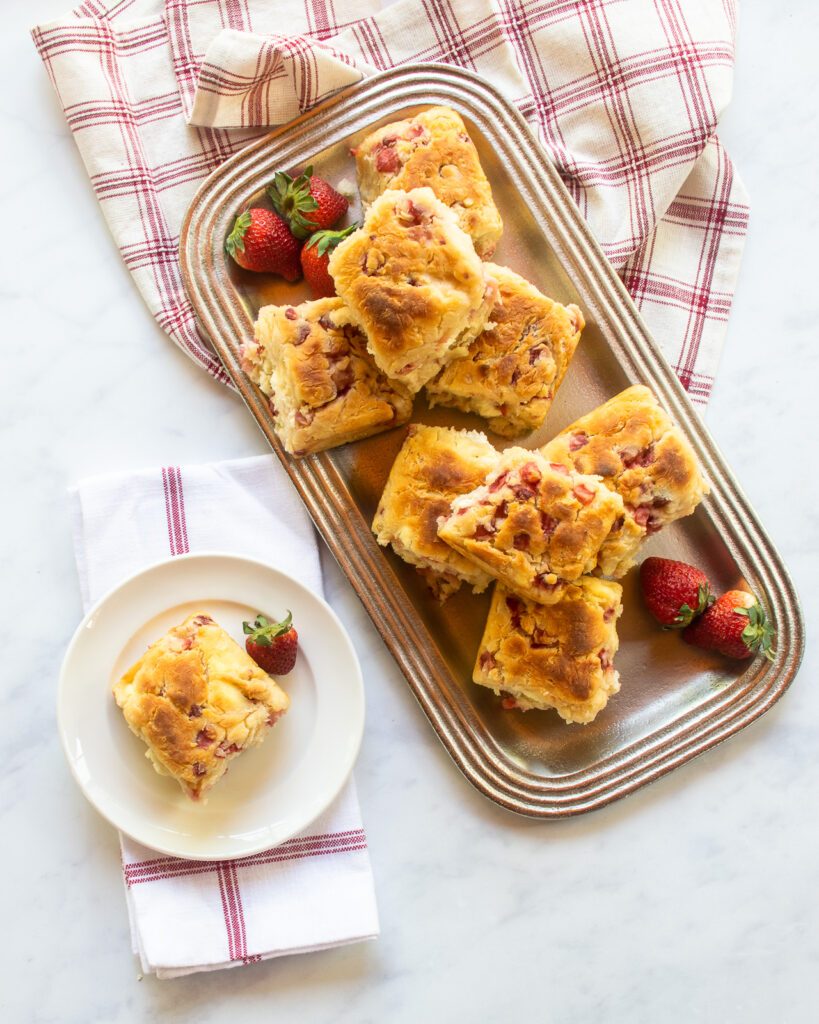 Rustic and Irregular Biscuits
The beauty of these strawberry cream biscuits lies in their rustic, irregular shape. Unlike perfectly round or square biscuits, these have a more organic look that's reminiscent of homemade baking. To achieve this look, you don't cut the biscuits out, but shape them by hand, pack them together in a baking pan and let them shape themselves. Don't worry too much about getting them all the same size or shape – the imperfections are what give them character.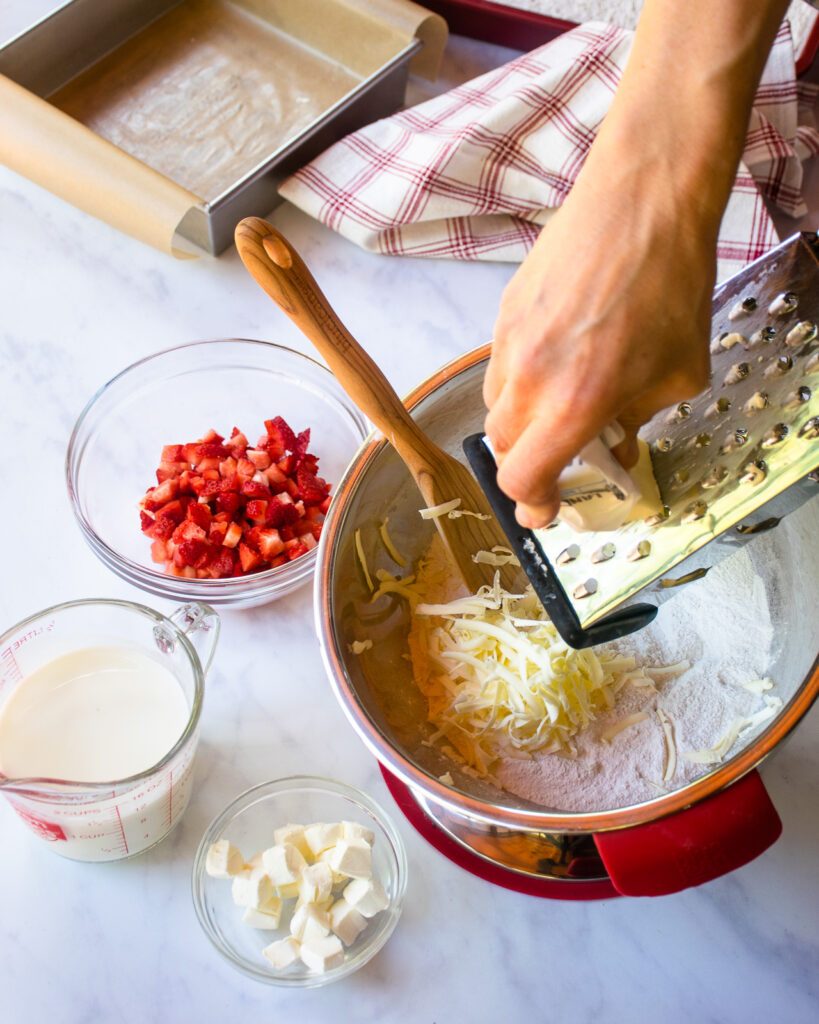 How to Cut Butter into Biscuits
One of the keys to a flaky, delicious biscuit is cutting in the butter. This means incorporating small pieces of cold butter into the biscuit batter without fulling incorporating it, which creates layers of buttery goodness as the biscuits bake. To cut the butter, start by placing it in the freezer for about 15 minutes to make it as cold as possible. Then, use a cheese grater to cut the butter into small pieces that can then be tossed in the flour mixture.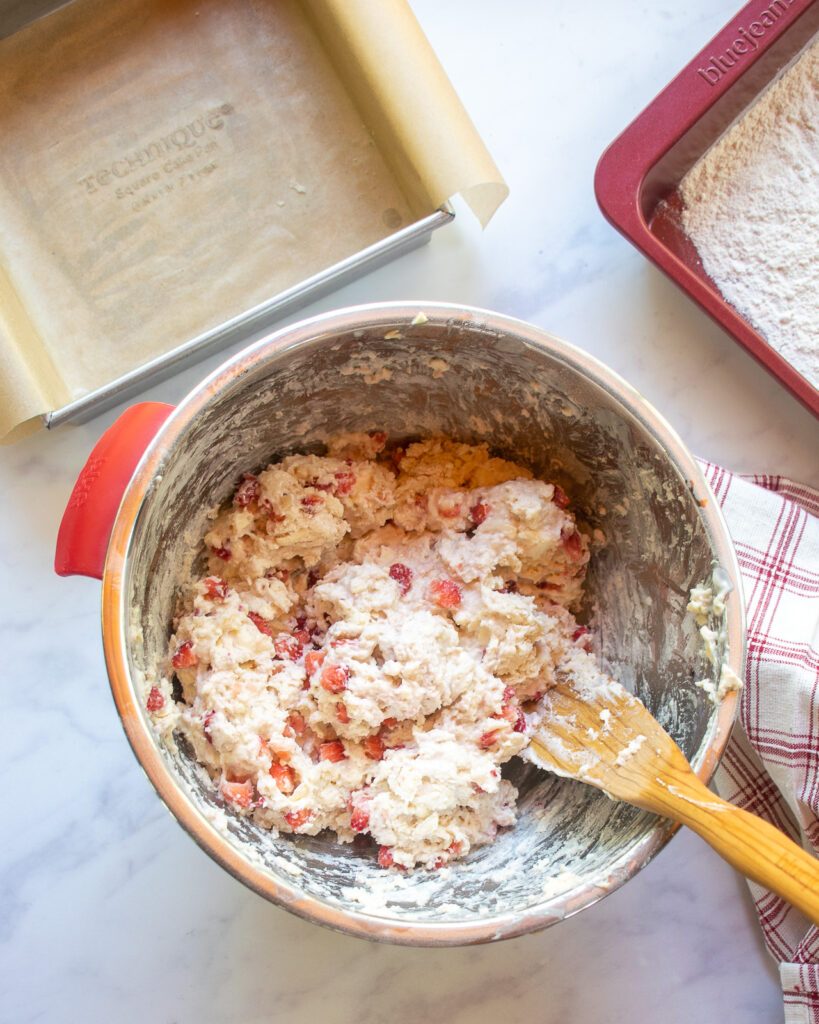 Strawberry Cream Biscuit Batter
Now that you've got your butter cut in, it's time to add the strawberry cream flavor. For this recipe, you'll need fresh strawberries and some cold cream cheese, cut into small cubes. Toss both of these ingredients into the flour and butter, and coat with the flour mixture. This will help keep the chunks separated so they don't clump together. Once you add the buttermilk to the mix, try not to over-mix the batter, but combine the ingredients just until there are no more streaks of dry flour visible. The batter will be quite wet and you might wonder how you'll ever shape them into biscuits, but stay the course.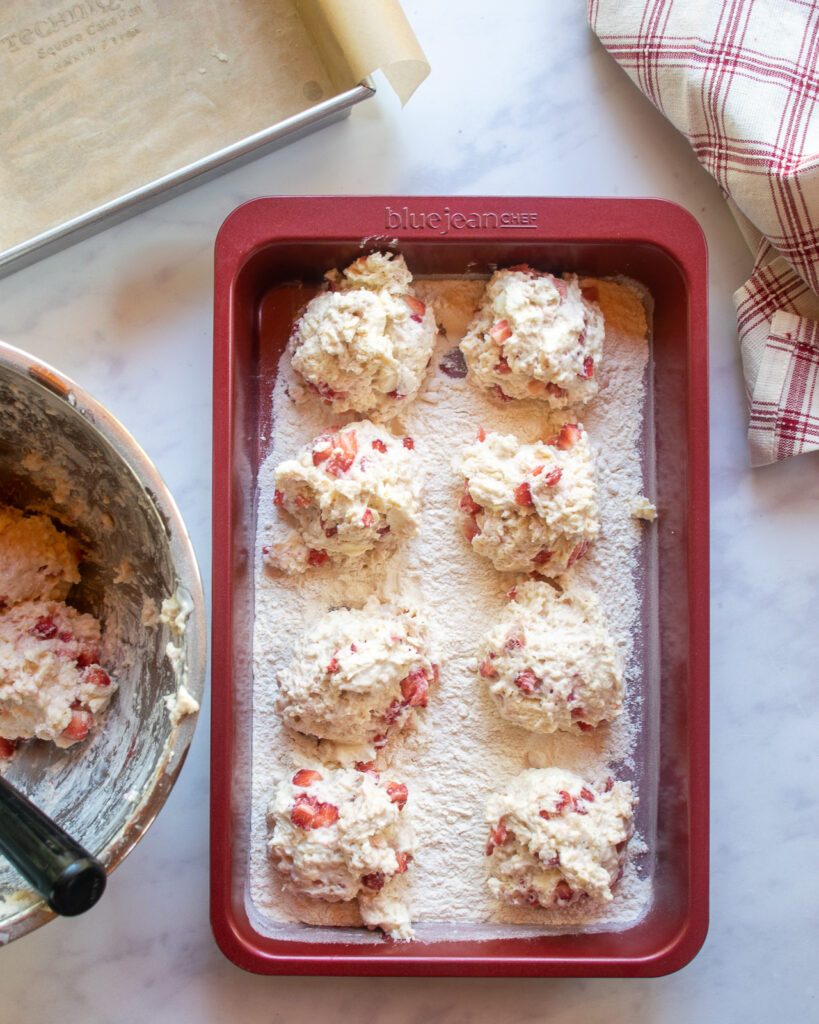 How to Bake Biscuits
Divide the batter into equal portions and coat each portion lightly in flour. Toss the little balls back and forth from hand to hand to shake off any excess four. Then, place them in a baking pan right next to each other. This will help the biscuits rise up instead of spreading out. To bake the biscuits, send them to a 425˚F oven for 25 minutes. Brush the tops with butter and send them back to the oven for another 5 to 10 minutes, or until the tops are lightly browned. Let them cool for a few minutes before serving.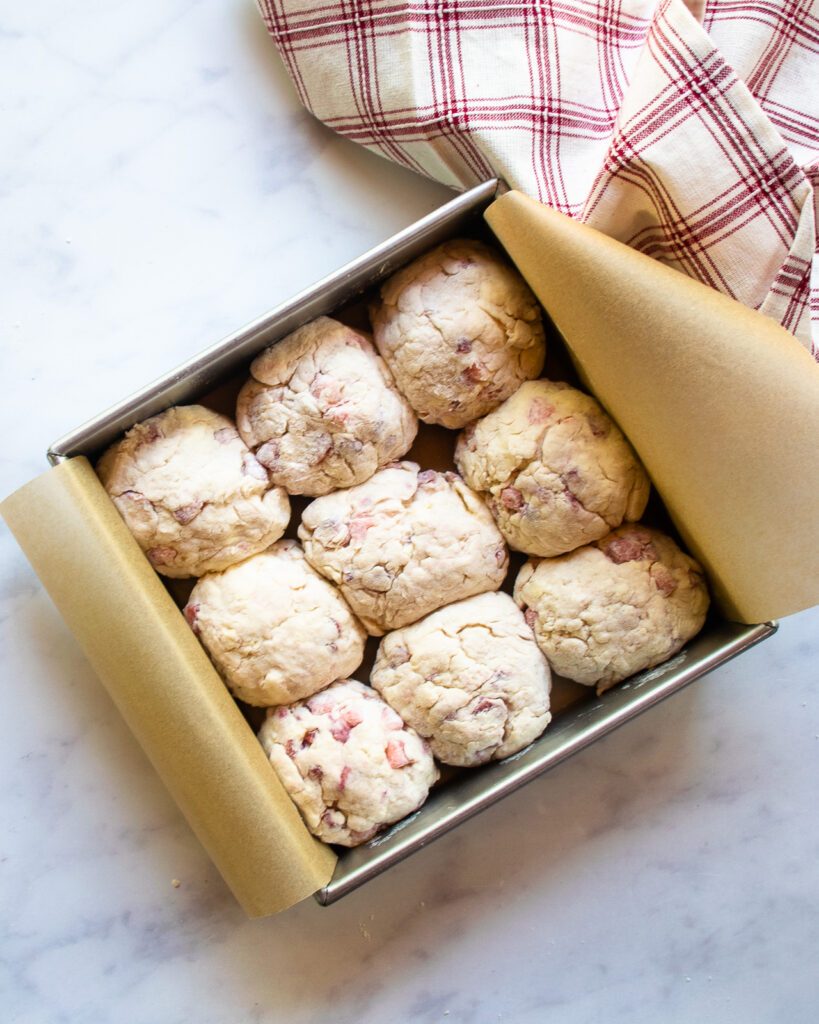 How to Serve Strawberry Cream Biscuits
These biscuits are best served warm, straight out of the oven. You can enjoy them as is, with butter, or top them with a bit of whipped cream and more fresh strawberries for an special treat. These biscuits are not super sweet, but they are tender and have a sweet hint to them, making them perfect for a brunch basket. Re-heated for a few minutes, they also pair well with a cup of coffee or tea as an easy afternoon snack.