One Skillet Dip
The best part of this skillet pizza dip is that you bake the dough dippers at the same time as you make the dip AND you do it all in one skillet. After all, who has time for dishes when you're noshing? I will let you know that it's pretty important to use a non-stick skillet for this recipe, however, because there is still that one skillet you'll need to clean up at the end, and cleaning melted cheese off a stainless steel skillet is not much fun.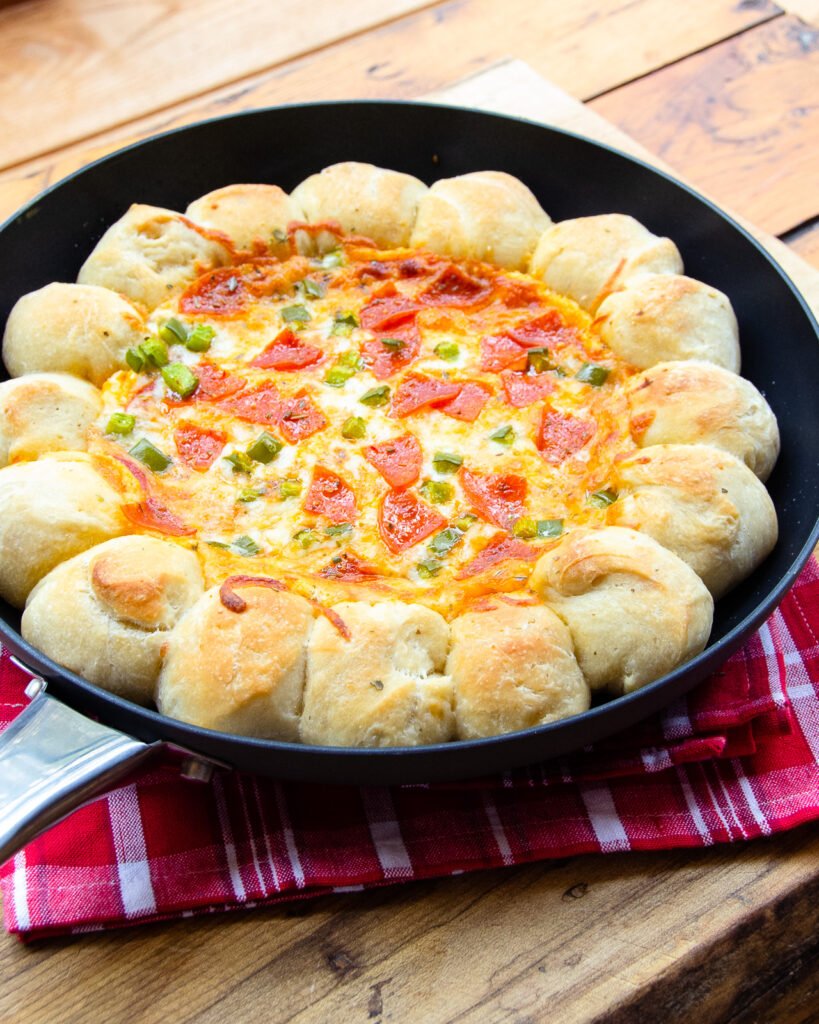 Pull Apart Pizza Dip
The dough dippers in this skillet pizza dip are made of pizza dough. Sure, you can buy a pizza dough at the grocery store if you're looking for an easy short cut. If you're game for making your own excellent pizza dough and freezing any that you have left over (or making extra dippers on the side), you really need to try this pizza dough recipe. You'll be glad you did and you'll come back to it again and again. You could even make the dough, use some for this skillet pizza dip and use the rest for a white pizza to compliment your noshing or make these sugared dough dippers to finish on a sweet note.