Cabbage Rolls Meet Baked Shells
I love a good baked pasta just as much as (dare I say more than) the next person. I'm also a sucker for a good cabbage roll. So, why not put the two together and have a gluten-free cabbage roll dish that tastes like one of my favorite pasta dinners? Sounds like a win-win-win for me! These Ricotta Stuffed Cabbage Shells are exactly that – a mash-up between the classic American-Italian baked shells and Polish cabbage rolls.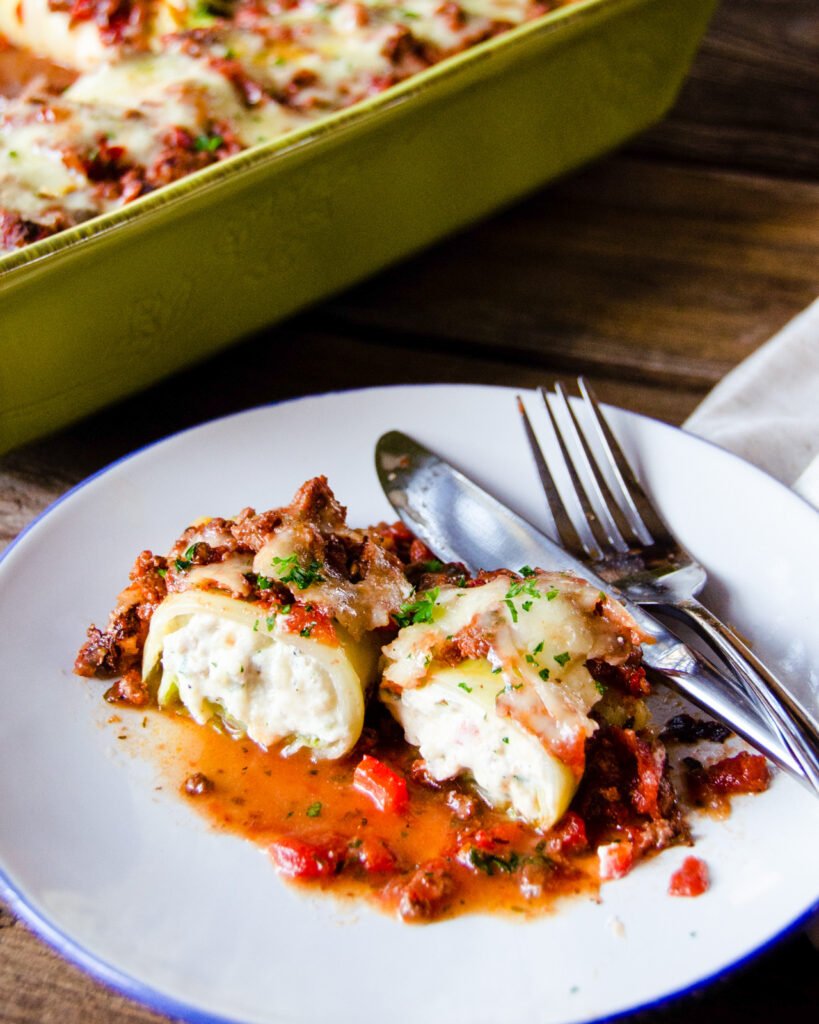 Gluten-Free Baked Shells
I like this recipe because it's delicious, but lots of others might enjoy it because it happens to be gluten-free too! If you try not to eat wheat and are missing your favorite pasta, these ricotta stuffed cabbage shells will hit the spot. The cabbage replaces the pasta shells that are traditionally used. The leaves are wrapped around a ricotta and ground turkey filling that is full of flavor. Then, the little rolls are packed into a casserole with a meat sauce and baked with cheese melted on top. Are you in?