The hardest part of making cabbage rolls is pulling the cabbage leaves off the head in one piece without tearing them. Pressure cooker to the rescue! By coring the cabbage and pressure cooking the whole head for just 2 minutes, the leaves will peel off easily.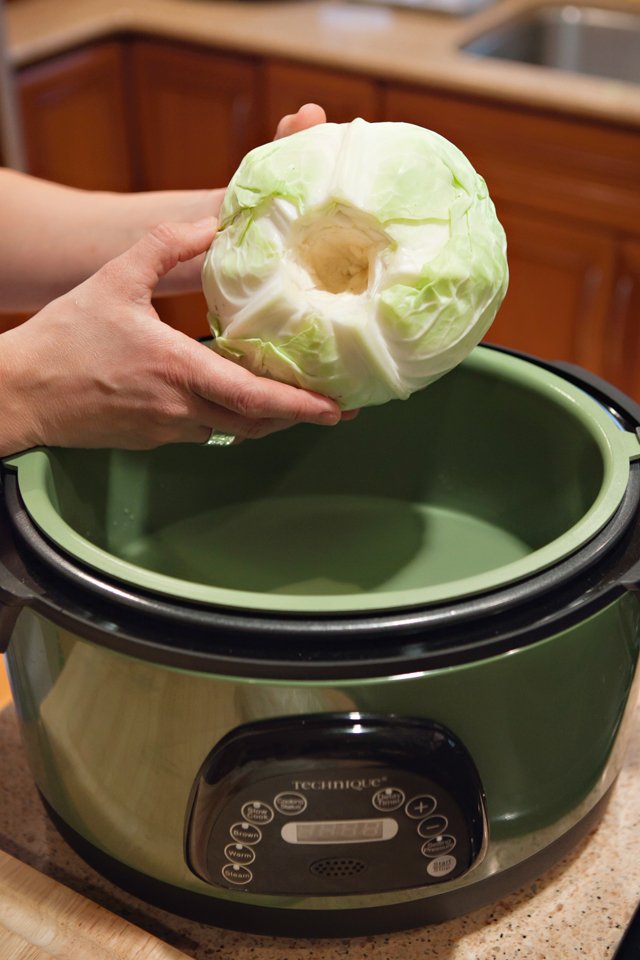 Doing the cabbage this way will make you wonder why you haven't made cabbage rolls recently. Once the leaves are removed, mixing the ingredients together is really easy and rolling them up can actually be fun.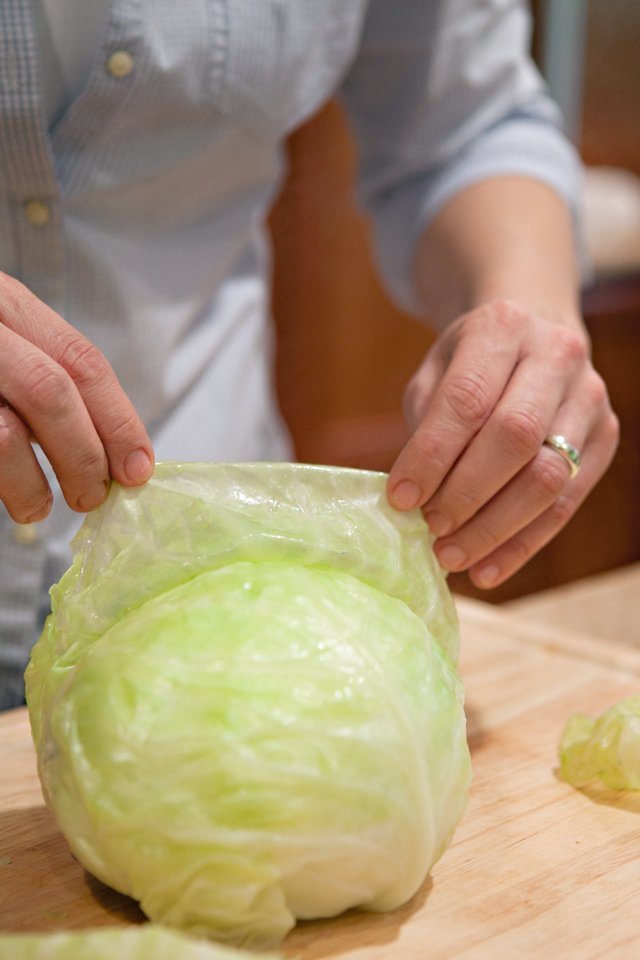 But your pressure cooker is not finished making this recipe easy yet… you can make the tomato sauce and pressure cook the cabbage rolls right in the sauce in just 6 minutes. You do need to release the pressure naturally which will add a few minutes, but it's so simple to do this recipe, that I'm sure you won't mind. Besides, it gives you time to clean up and lay the table.