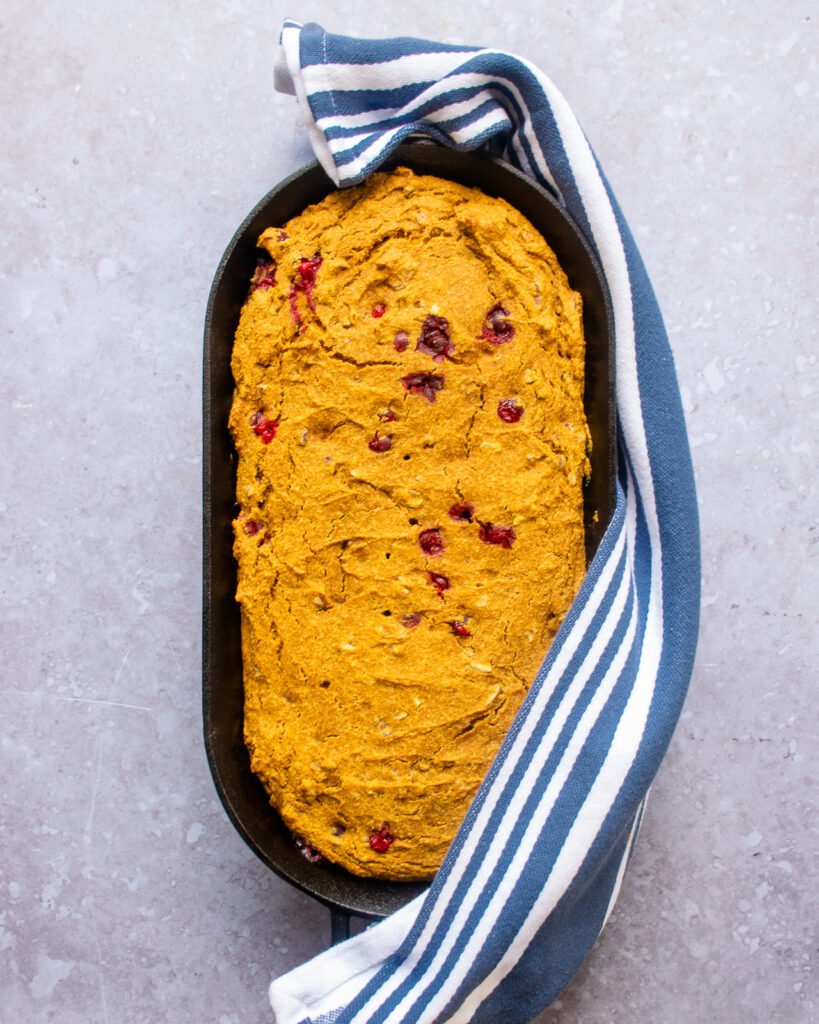 Pumpkin Cornbread
Now, I've never been a big fan of pumpkin, but I do love cornbread. So, why put them together? Well, I have to admit that along with its nutritious benefits, pumpkin does add a lot of moisture to cornbread which can often be dry and crumbly so it's actually a perfect combo. Pumpkin also makes the cornbread quite a beautiful shade of orange. Throw some cranberries in there for a pop of red and you have a very pretty cornbread to put on your holiday table.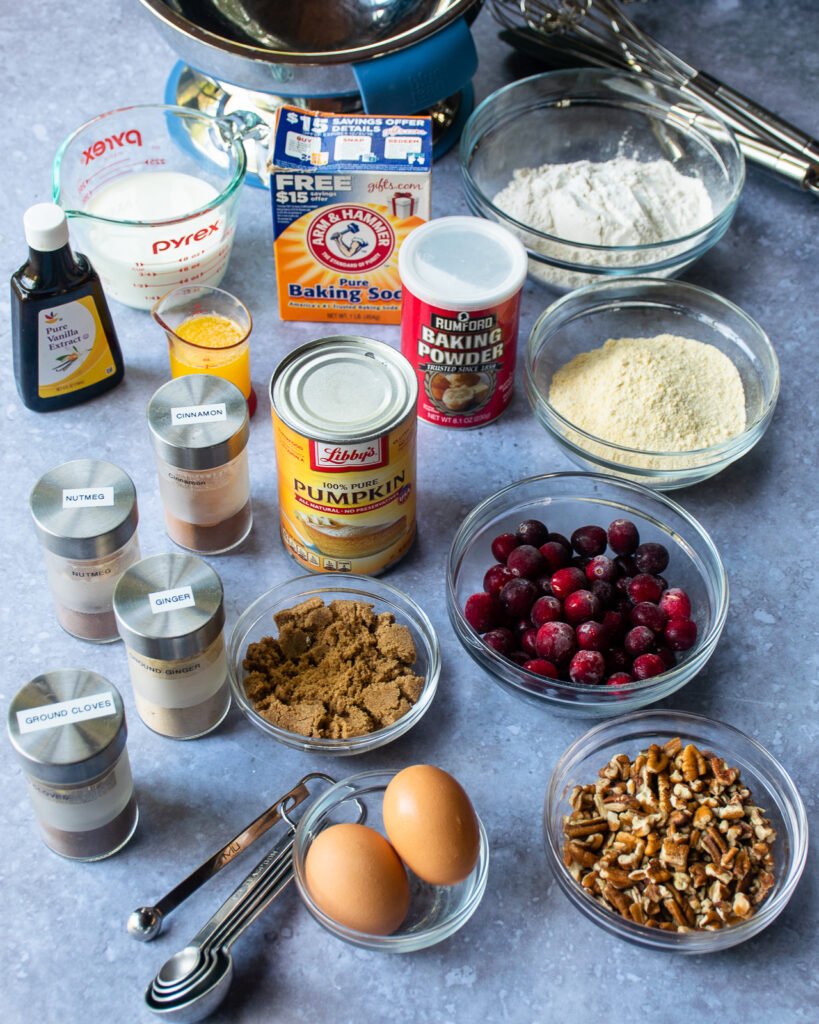 Pumpkin Spices
It always seems to happen – wherever there is pumpkin, there are pumpkin spices and this pumpkin cornbread is no exception. I'm jumping on the bandwagon because the combination of cinnamon, ginger, nutmeg and cloves really does go very well with pumpkin, so it seems a shame to leave them out. This recipe uses a mix of all-purpose flour and cornmeal, a little butter and some brown sugar. The brown sugar does give it just a hint of sweet flavor, but also helps to keep the cornbread moist since it is hygroscopic (loves and holds onto water). But don't be fooled – this is not a sweet cornbread.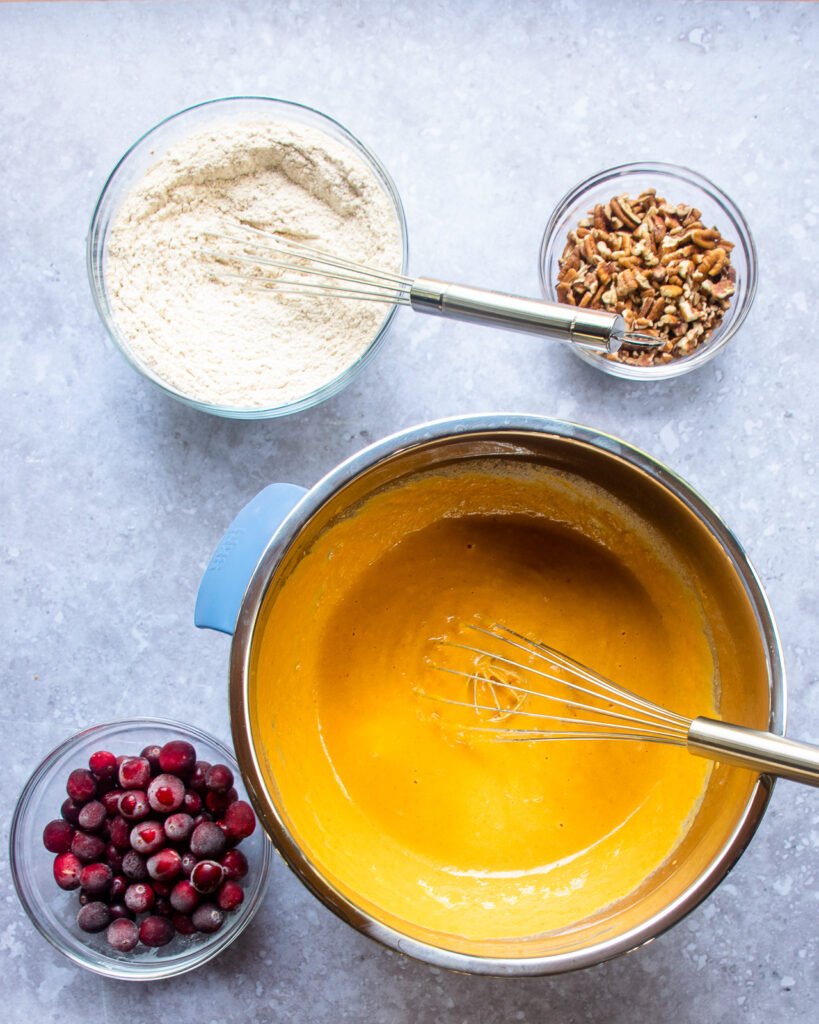 Mixing Method for Pumpkin Cornbread
This recipe uses a standard practice for quick breads – mix all the dry ingredients in a bowl, mix all the wet ingredients in a separate bowl and then mix the two together, but mix them as little as possible. You want to combine the ingredients only until you see no more traces of flour and that's it. Over-mixing will lead to a tougher cornbread, and we don't want that.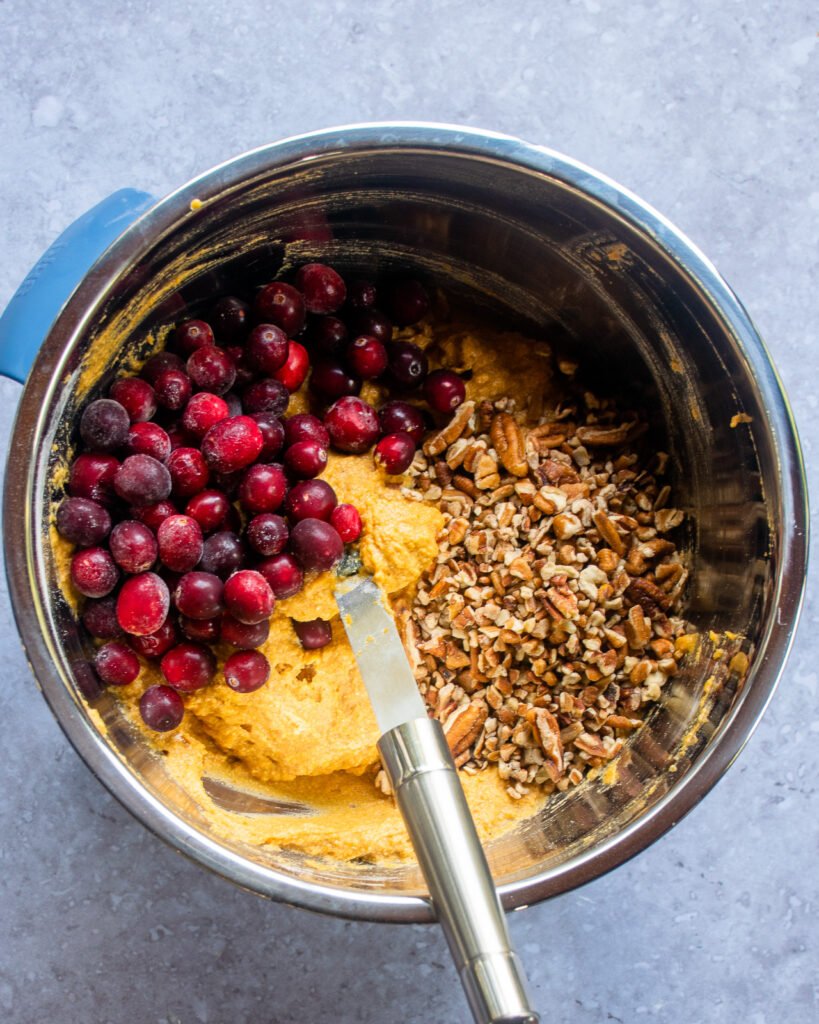 Folding in Ingredients
After the batter is together, fold in your ingredients. I like to add whole fresh (or frozen) cranberries which soften while baking but still provide a nice tart burst, but you could add dried cranberries if you prefer. As for the nuts, they are totally optional. Pecans are a nice compliment with the cranberries and pumpkin, but pistachios, walnuts or hazelnuts would be nice too.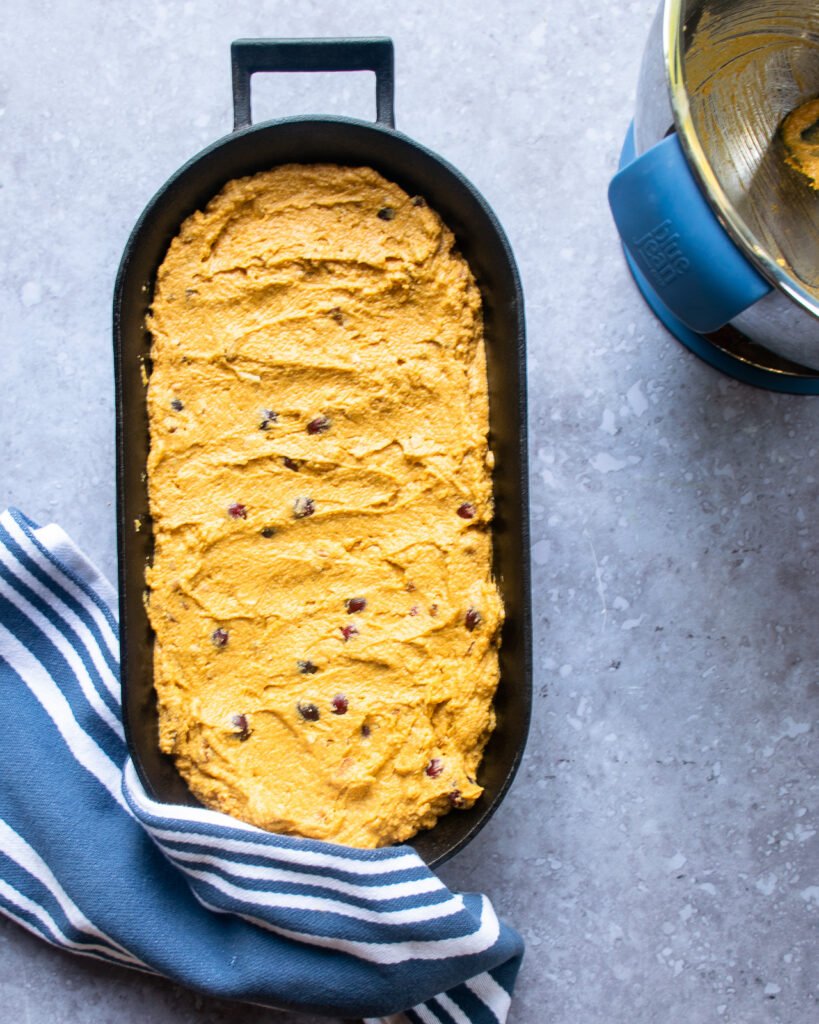 Baking Pan Options
You can bake this cornbread in any number of pans. You could use a cast iron pan as in the photo above. A 10-inch cast iron skillet would work well. You can also use a 9-inch square aluminum baking pan or muffin pans. This recipe will make 16 muffins, so use two pans or bake two batches. The timing will change, obviously if you're baking muffins, but the baking time is included in the recipe. Whichever pan you use, grease it with butter ahead of time for flavor and an easier release.
Holiday Cornbread
Pumpkin Cranberry Cornbread is a nice snack anytime in the fall, but this would be especially nice on a Thanksgiving table with roast turkey and all the fixings. It's super moist and the cranberries give it a nice burst of flavor that would blend so nicely with everything else on the table.