A cast iron pan almost begs you to make cornbread in it! It's not just tradition for tradition's sake, but it's about the way cast iron cooks. Cast iron holds onto heat better than most other pan fabrications and this intense heat, as soon as the batter is poured in, makes a perfect crust on the cornbread and helps give it an instant rise.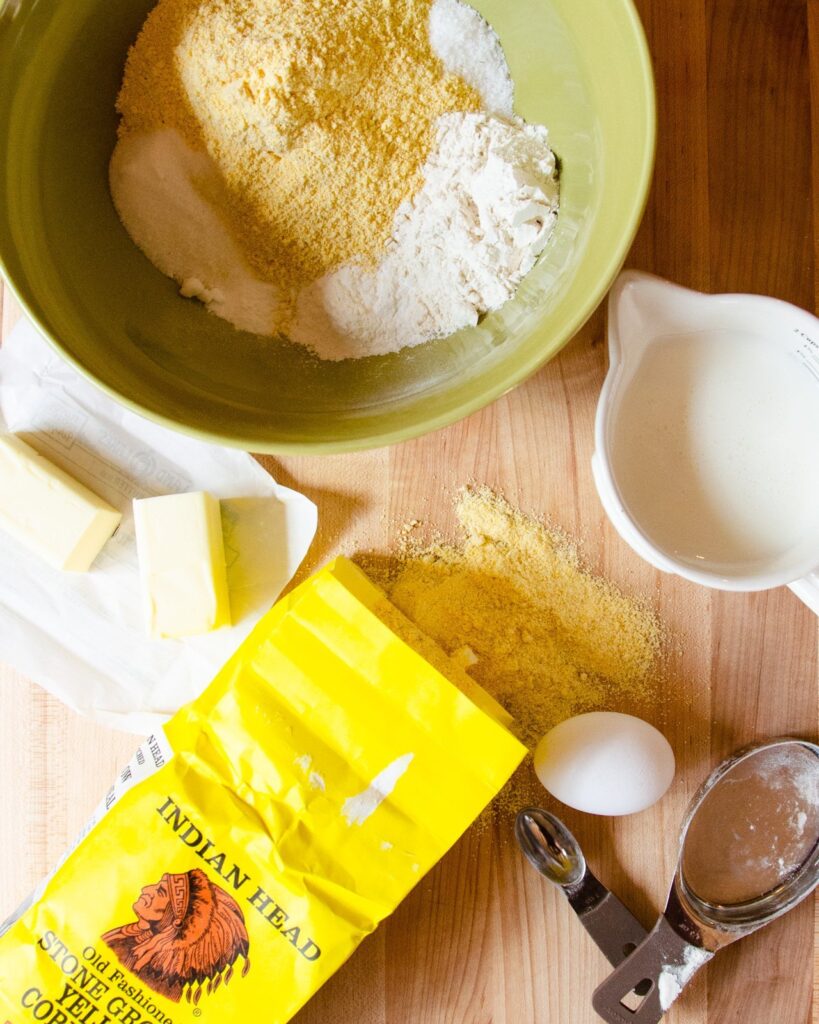 Heat the cast iron pan up in the oven as the oven pre-heats. Better still… heat bacon fat in the skillet in the oven and pour the cornbread batter into the hot bacon grease. Best yet… cook some bacon in the pan, remove the bacon, eat the bacon and put the hot grease and pan in the oven. Are you with me? (knew you would be…)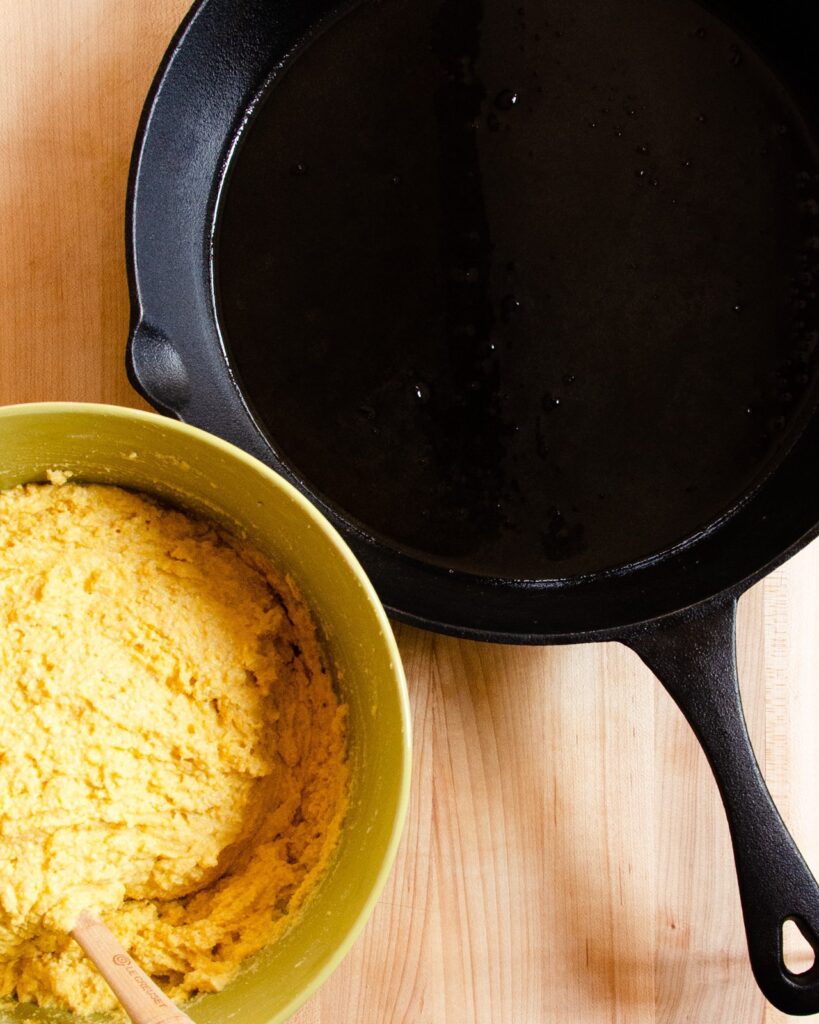 The other great benefit of cast iron when it comes to cornbread is of course its heat retention. Cast iron holds onto heat and will keep this cornbread warm as you take it to the table. Cornbread is most definitely the most delicious when it's warm, so keep it in the cast iron pan until you are ready to serve.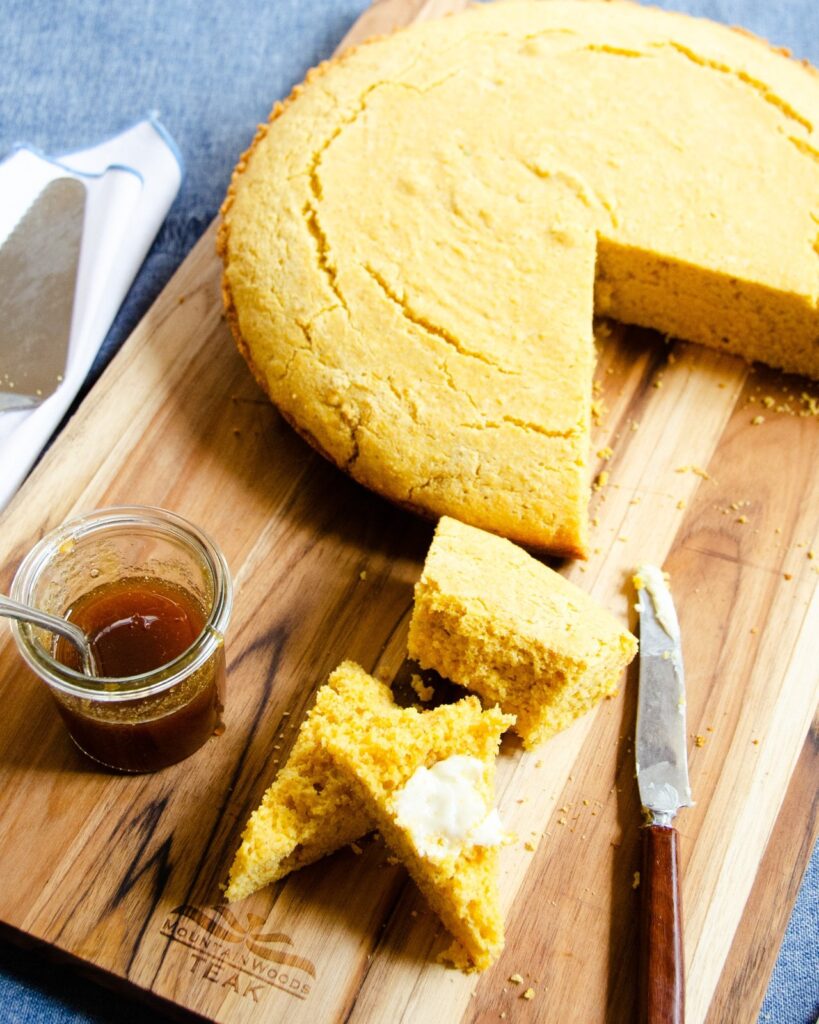 Then, some butter and perhaps a little honey (if you have a sweet tooth) are all you really need.