Making the perfect buttermilk biscuit is not hard and it's so rewarding – especially when you are spreading a little butter on a warm biscuit and popping it into your mouth. These pumpkin buttermilk biscuits use the same technique as my regular buttermilk biscuits and you can read and watch all about them here. (Hint: grating frozen butter into the flour so that you don't over-mix the ingredients is key.)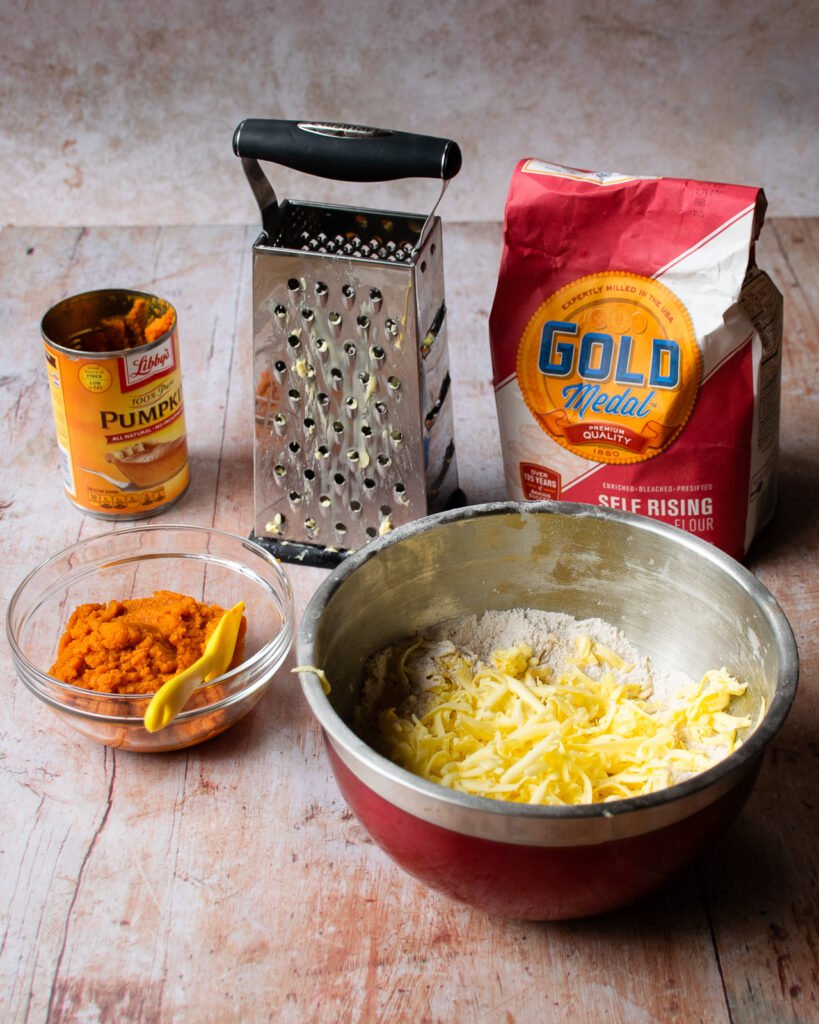 Once you've made the batter, you will start to doubt yourself. Don't. The batter is wet and delicate. Scoop it in mounds onto a floured baking sheet and coat with flour, gently tossing each portion back and forth from hand to hand to knock off any excess. The biscuits will look a bit like a crumbled mess as you place them in the pan. It's important to use a 9-inch square cake pan so that the biscuits are pushed right up next to each other. This way, they will rise up instead of rising sideways.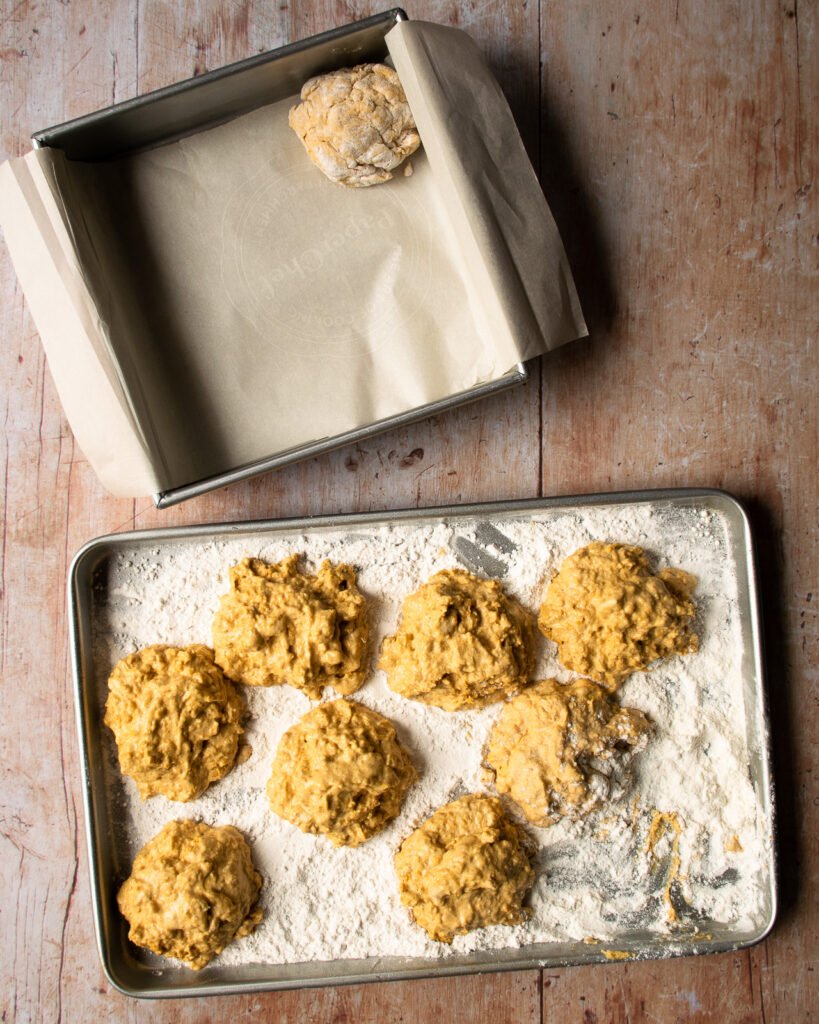 Lining the pan with parchment paper with flaps hanging over the sides makes it so much easier to get the biscuits out when you've finished baking.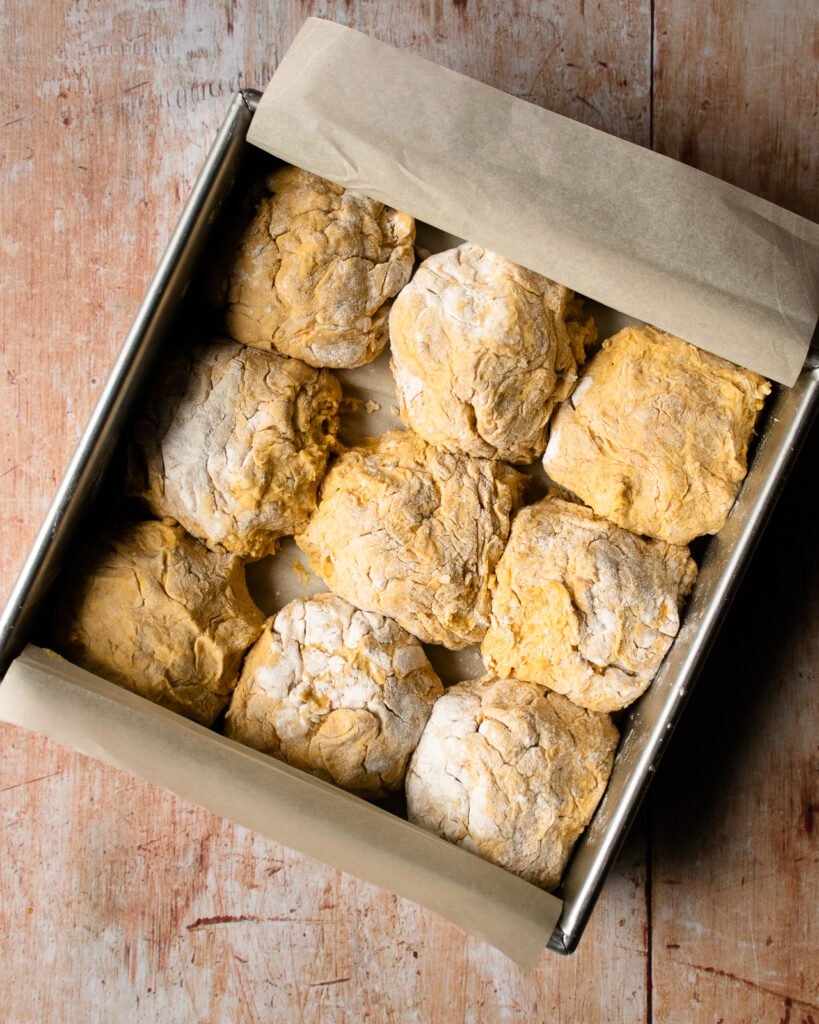 While the biscuits are baking, you have time to make the cinnamon-sage butter. This is completely optional, but really takes the biscuits to the next level. You could even pipe the butter into little florets to serve at the table. (Extra credit if you make those florets look like little pumpkins!) Remove the biscuits from the pan and let them cool.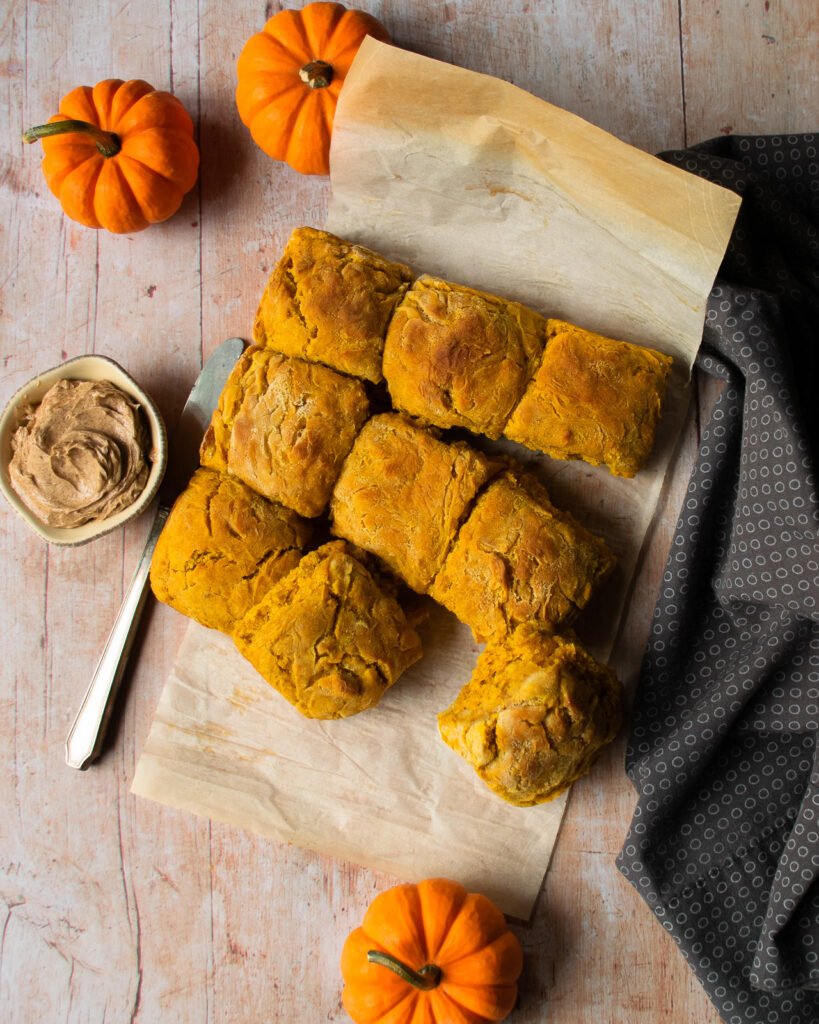 This recipe fits into our pumpkin crazy world very nicely. They are not as sweet as all the other pumpkin foods you find in coffee shops and bakeries in the fall, but they are a perfect in between sweet and salty treat accompaniment to a savory dinner. Have any leftovers after Thanksgiving seems somewhat doubtful, but if you do… try sliding a little turkey and cranberry sauce in between two halves and take a moment for yourself!