Why is Pound Cake Called "Pound Cake"?
This is an easy one! Pound cake is called so because it was traditionally made with one pound of each of its main ingredients – one pound of butter, one pound of sugar, one pound of eggs and one pound of flour. It makes it the easiest of all recipes to memorize! If you have a scale, making a pound cake is very easy to pull together. Of course, most home cooks don't use scales as much as they should these days and we need volume measurements instead. The volume measurements are not as cool or easy to remember, but they may be easier for you to measure.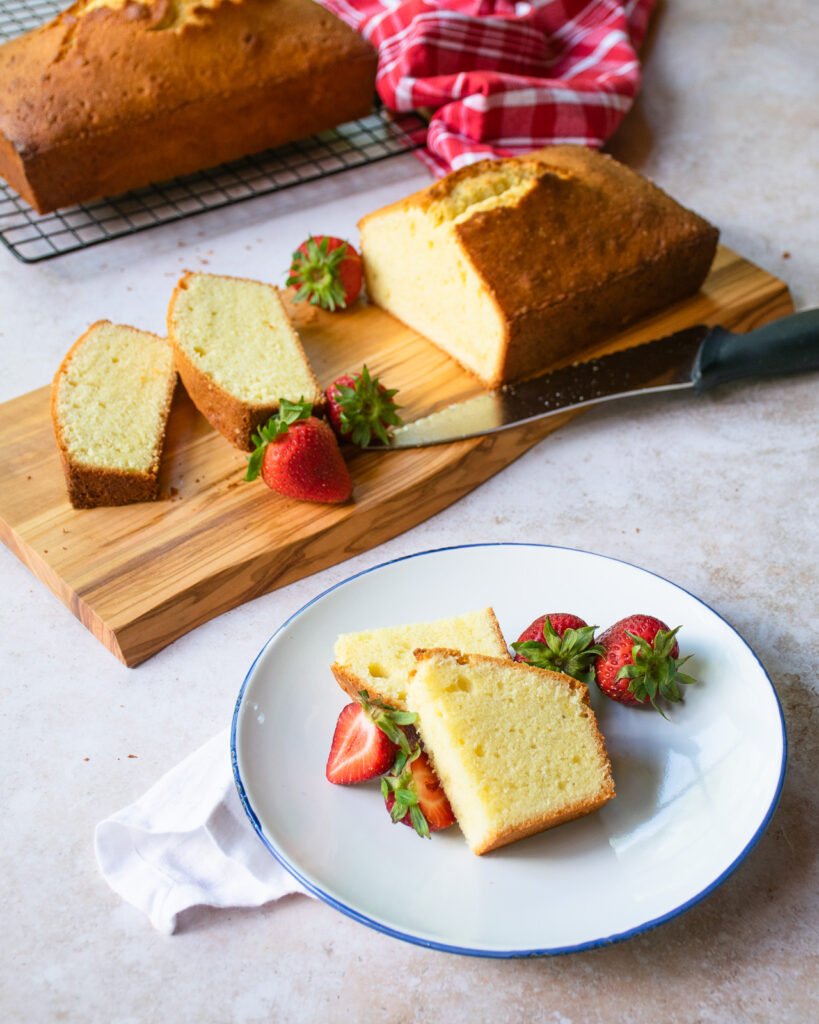 Making Pound Cake from Scratch
There's a good reason why pound cake has been around forever – it's just darned good! It's so simple and pure but it relies on the best ingredients and a few good techniques to get it right.
Simple Ingredients
When a recipe has only a few ingredients, the success of the recipe depends on the quality of those ingredients.  So, get the best organic cultured butter you can find and use fresh large eggs. Make sure your flour is not old or stale and use pure vanilla extract rather than artificial vanilla flavor. Then, bring those ingredients to room temperature, specifically the eggs and the butter. That is the critical first step.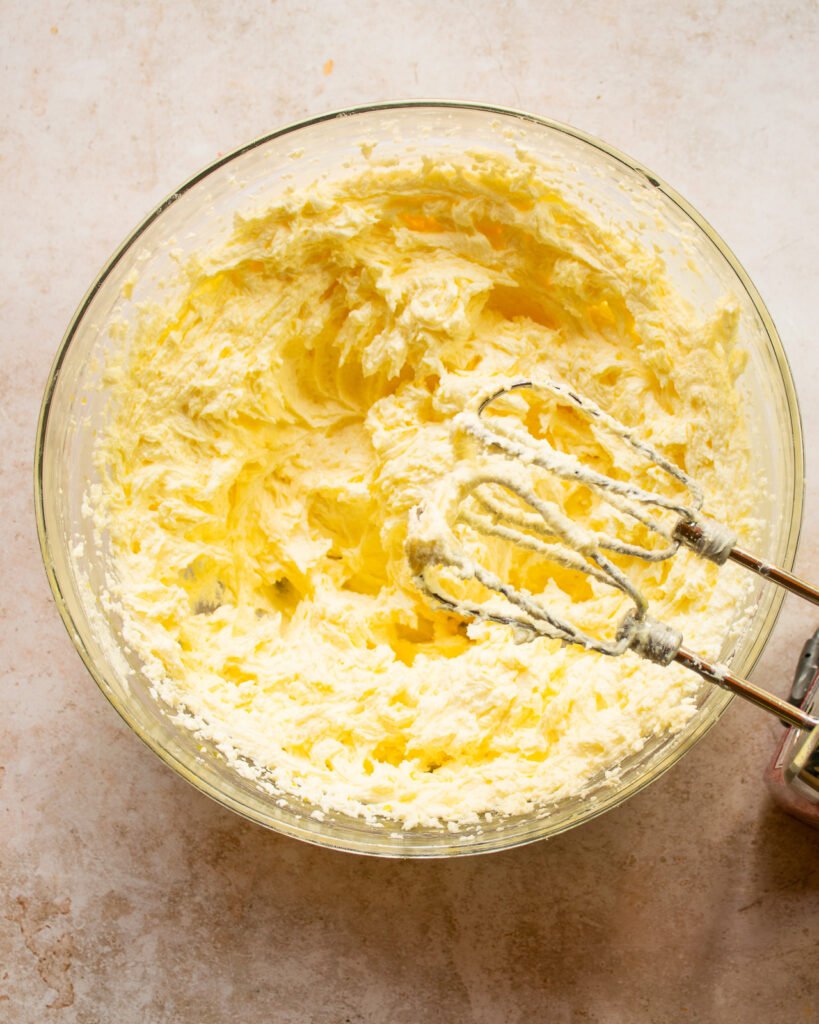 Creaming the Butter – the Most Important Step
That critical first step gets you prepared for the next most important step of all – creaming the butter and sugar. This step is so important that I created a video lesson on just this step. You can see that lesson here. Pound cake does not have any chemical leaveners, like baking soda or baking powder. Instead, it relies on how you beat the butter and eggs to get a little lift. Creaming the butter properly will take you at least 5 minutes. What you're doing in this step is beating air into the butter and creating an environment that will help trap more air when you add eggs to the mix. It's these air pockets that expand when the loaf is baked and create a rise in the cake. So, be sure to cream the butter and sugar properly.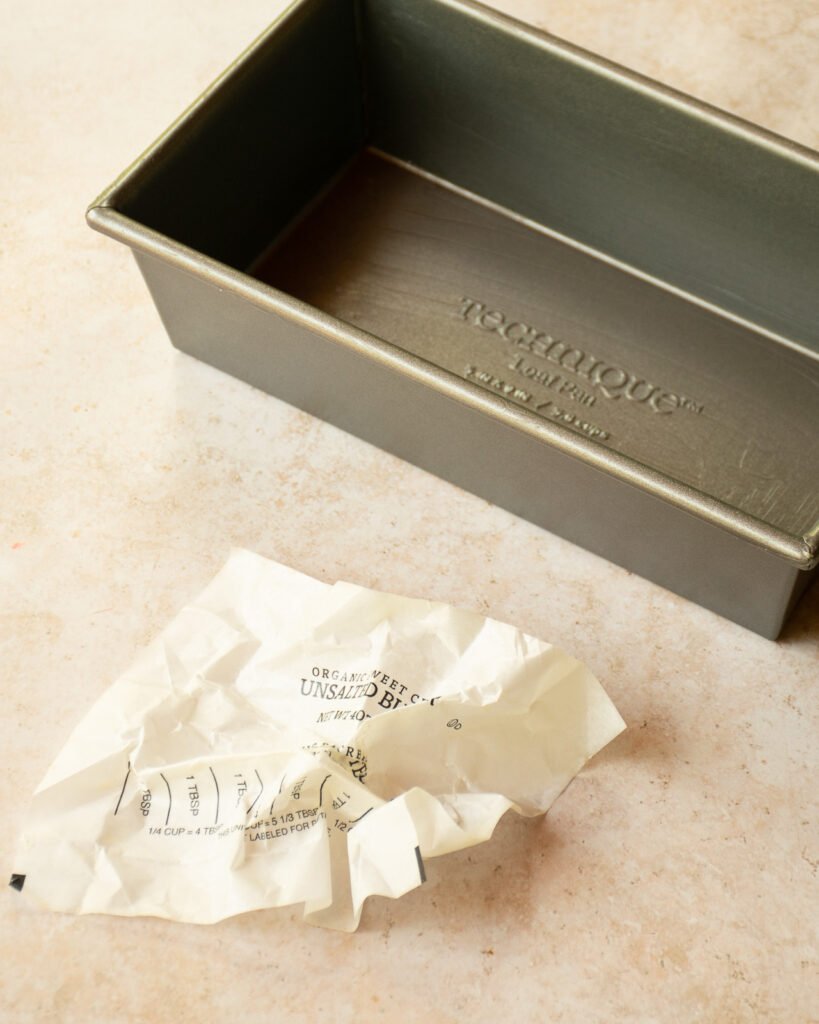 Tip: Use Your Butter Wrapper to Grease the Pan
Even when I'm using a non-stick baking pan, I always grease the pan. Using the butter wrapper from one or two sticks of butter is the easiest way to do this. There's just enough butter left on a wrapper to coat the inside of the pan and by rubbing the wrapper on all sides, you've prepared the pan without making a mess.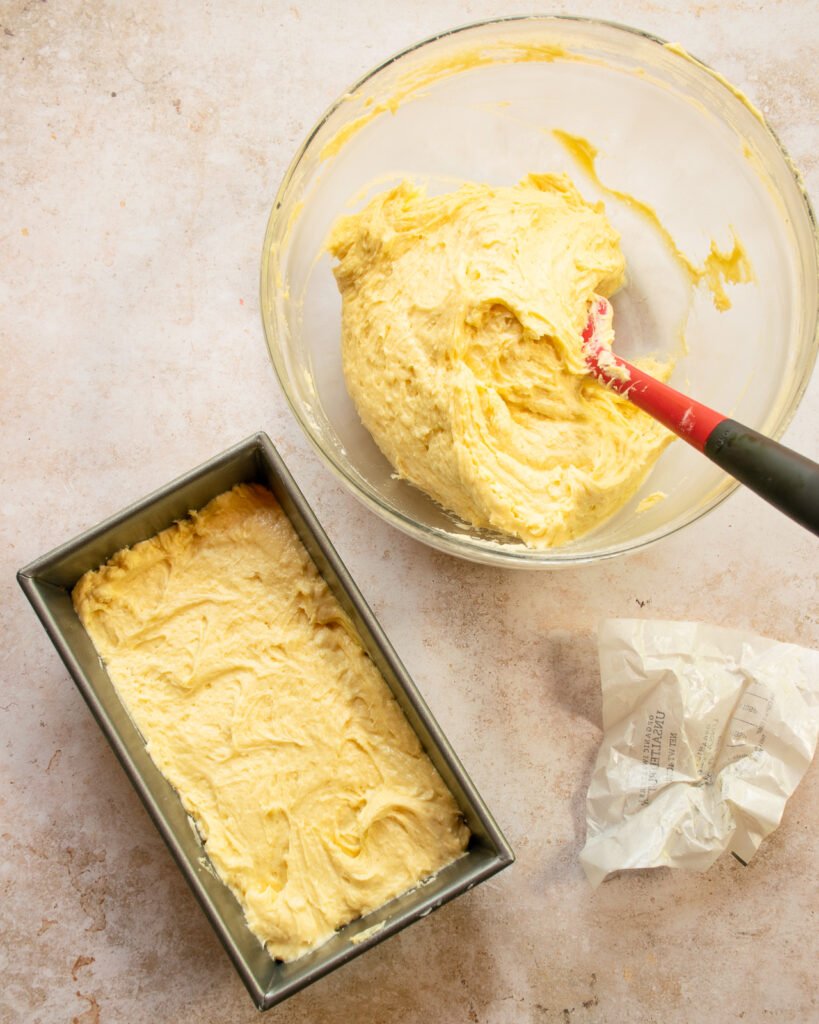 Makes Two Pound Cake Loaves
This recipe for pound cake makes two loaves that are about 3-inches high, depending on how well you beat the eggs and butter. If you'd prefer only one loaf, simply cut the recipe in half – you can use the adjustable serving button on the recipe below.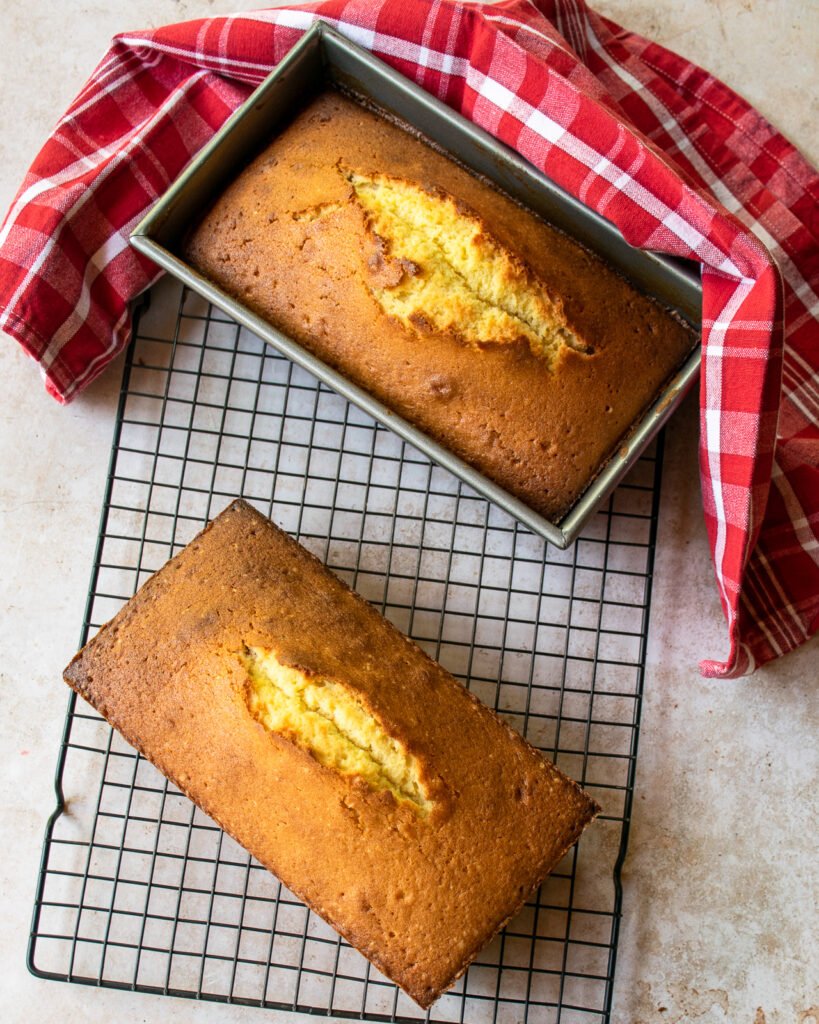 How to Serve Pound Cake
A well-made pound cake is delicious all by itself, accompanied by a cup of coffee or tea, but it's also a great component in many other desserts. You can serve pound cake with whipped cream and strawberries for a strawberry shortcake. Layers of pound cake can also be used to build ice cream cakes, and a slice of pound cake is a great way to soak up ice cream as it melts. You can also serve pound cake with some lemon curd or drizzle a lemon glaze over the top. Think of pound cake as the blank slate for your next dessert. The possibilities are endless.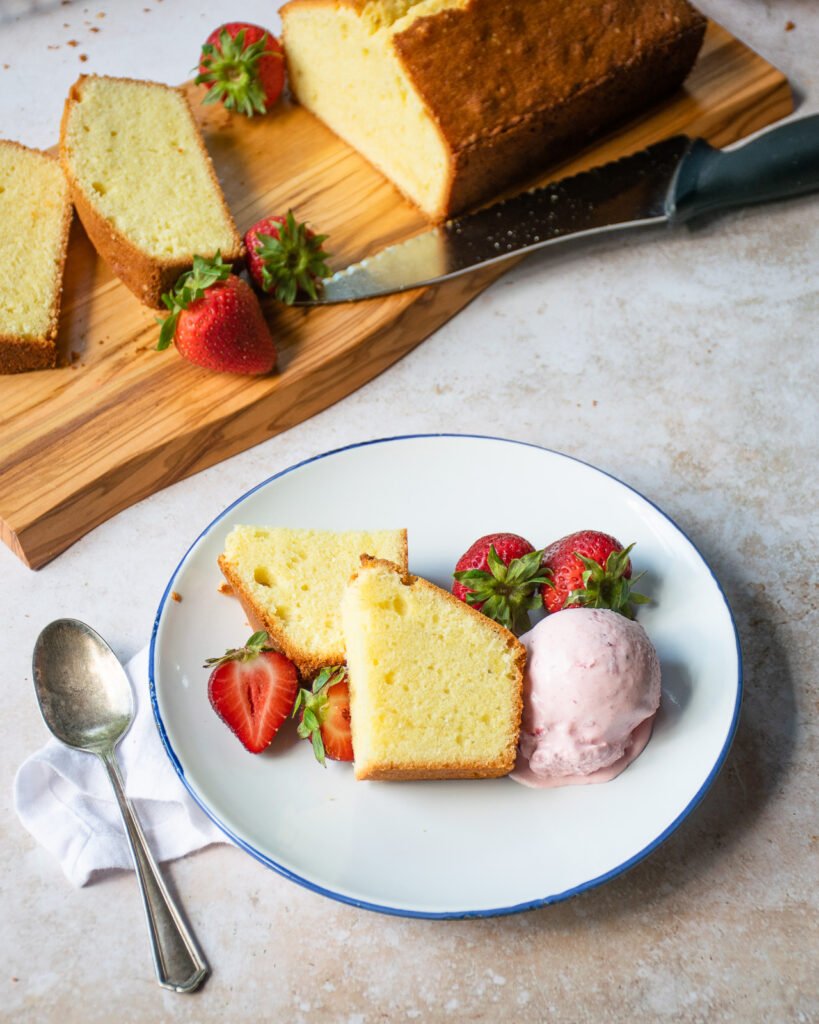 How to Store or Freeze
Pound cake is always best on the day it's made, but you can store it easily as well. To store pound cake, wrap it well with plastic wrap or put it in an airtight container and keep at room temperature for up to 2 days, or in the refrigerator for up to a week. You can also freeze pound cake very easily. Wrap it well and keep it frozen for up to 2 months. Let it defrost in the refrigerator or at room temperature.