Why is Pound Cake Called "Pound Cake"?
This is an easy one! Pound cake is called so because it was traditionally made with one pound of each of its main ingredients – one pound of butter, one pound of sugar, one pound of eggs and one pound of flour. It makes it the easiest of all recipes to memorize! If you have a scale, making a pound cake is very easy to pull together. Of course, most home cooks don't use scales as much as they should these days and we need volume measurements instead. The volume measurements are not as cool or easy to remember, but they may be easier for you to measure.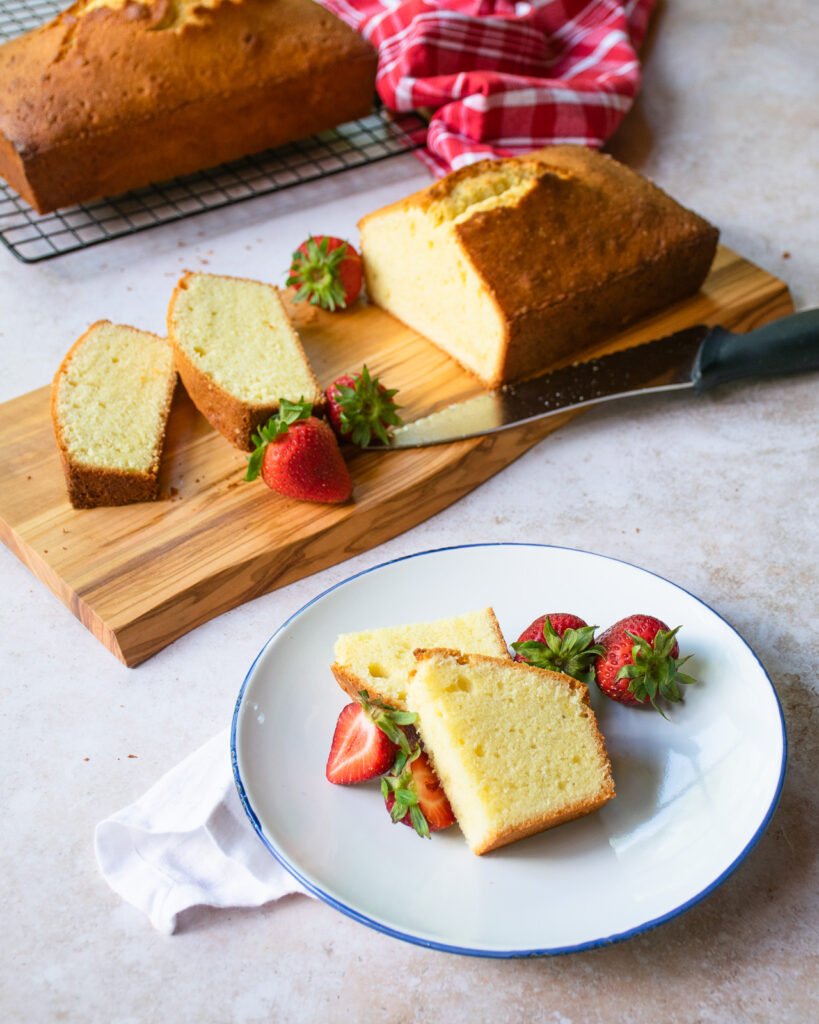 Making Pound Cake from Scratch
There's a good reason why pound cake has been around forever – it's just darned good! It's so simple and pure but it relies on the best ingredients and a few good techniques to get it right.