I love carrot cake. Part of that is because I really do like carrot cake, and part of it is because it always comes with my absolutely favorite icing – cream cheese icing. If you asked me which I liked better – the carrot cake or the icing, I'd have a hard time answering and would probably end up saying "the icing" with a guilty look on my face. That's why whenever I've made a carrot cake for home consumption, I usually make the cake and icing separately and serving the icing as a dollop on the plate. That way I can scoop up a bit of icing with every bite of cake, rather than just get icing with the outside edges that happen to be iced. Devilish? I know.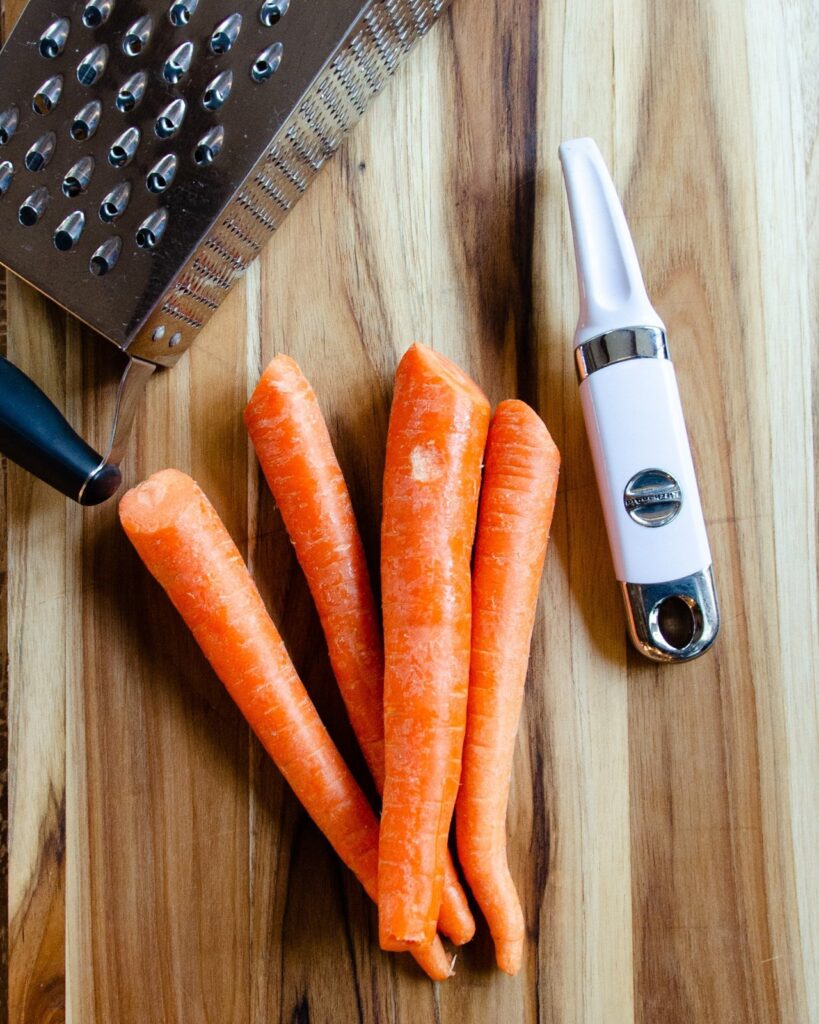 Moisture is key to a good carrot cake. If it's dried out, carrot cake will be the last thing to disappear in your kitchen, but if it is moist and tender, there are really few baked goods as delicious in the middle of the afternoon with a cup of tea or coffee. Using oil instead of butter is helpful in ensuring the cake is moist as are the two different types of sugar. Brown sugar adds a deep flavor and both sugars are hygroscopic, meaning they love and hold onto water, keeping the cake moist. Of course the nuts and raisins are completely optional, as is the sanding sugar on top, but all three do add nice interest to the cake.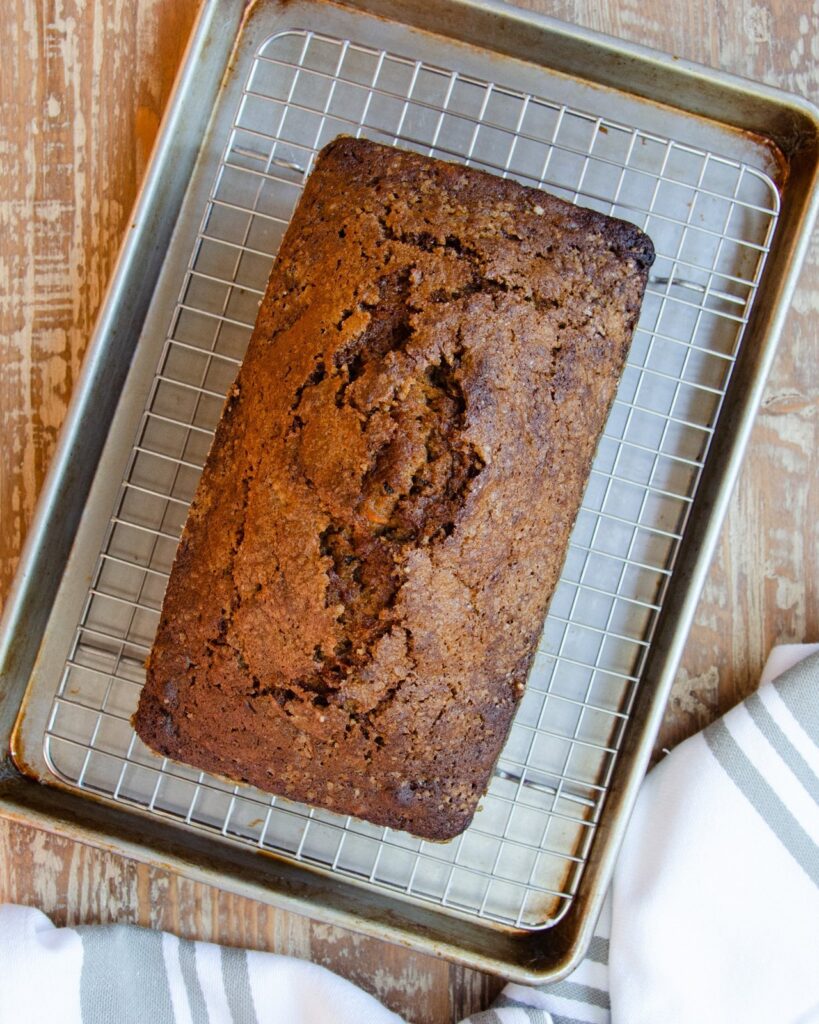 There are so many ways to make a carrot cake. You could make a traditional layer cake using two round cake pans, or two square cake pans. Or you could make a 9-inch by 13-inch cakethat you cut into squares. This recipe uses a loaf pan so you can have as thin or as thick a slice as you like. In this recipe I do suggest pouring the icing over the top of the loaf because it looks pretty, but you can always keep the icing separate and dollop it onto the plate. That way the loaf is easy and tidy to store and you can dictate how much of the icing you want need at the time. I won't tell anyone. It can be our little secret.