Pork Carnitas Tacos
Pork carnitas is basically a Mexican version of pulled pork with a delicious flavor and crispy fried edges, making it the best taco filling there is. It consists of tender, juicy pieces of pork that are slow-cooked until they are fall-apart tender and then shredded and crisped up on the stovetop in the final stages of cooking. Pork carnitas can be enjoyed in a variety of ways, but one of the most popular ways to serve it is in tacos. You can use corn or flour tortillas and any toppings you like to make a delicious meal that's fun to eat.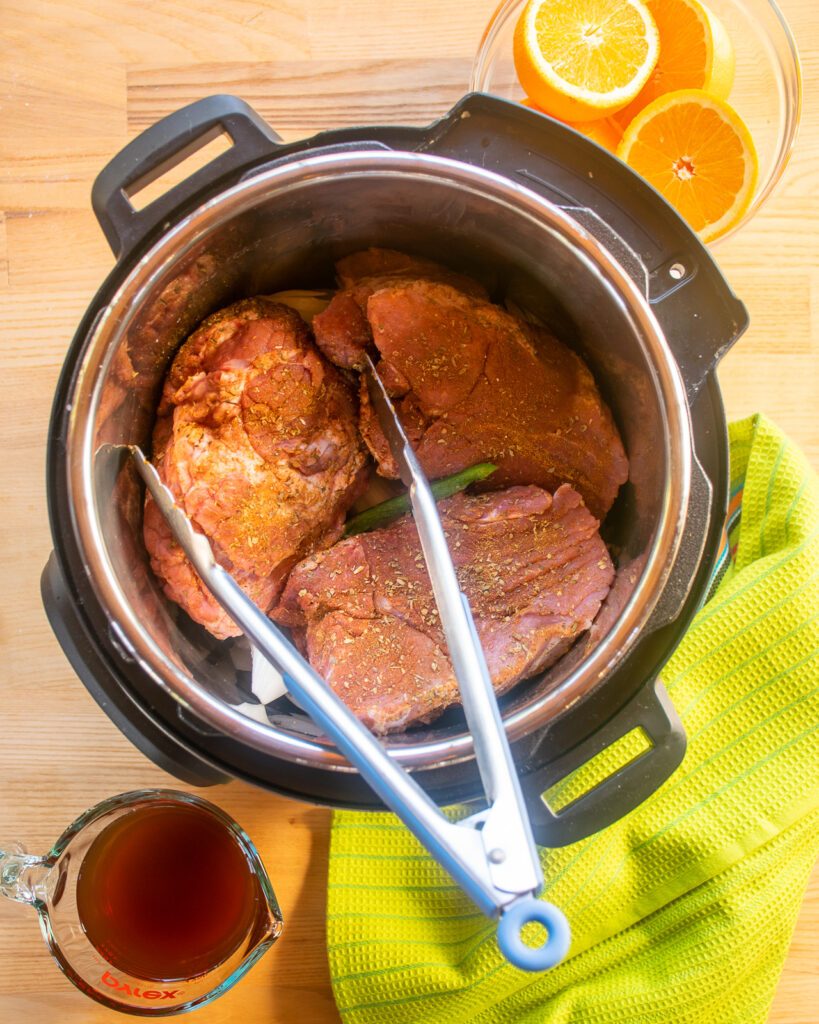 Pressure Cooker Pork Carnitas
If you're short on time but still want to enjoy the deliciousness of pork carnitas, the pressure cooker is your friend. By cooking the pork under high pressure, it will be ready in a fraction of the time it takes to cook in a slow cooker or on the stove – about 55 minutes. The flavor will come from the seasoning you put on the pork chunks, along with the Jalapeño, onion, orange, garlic and beef stock. After an hour, let the pressure release naturally for 15 minutes and then shred the pork.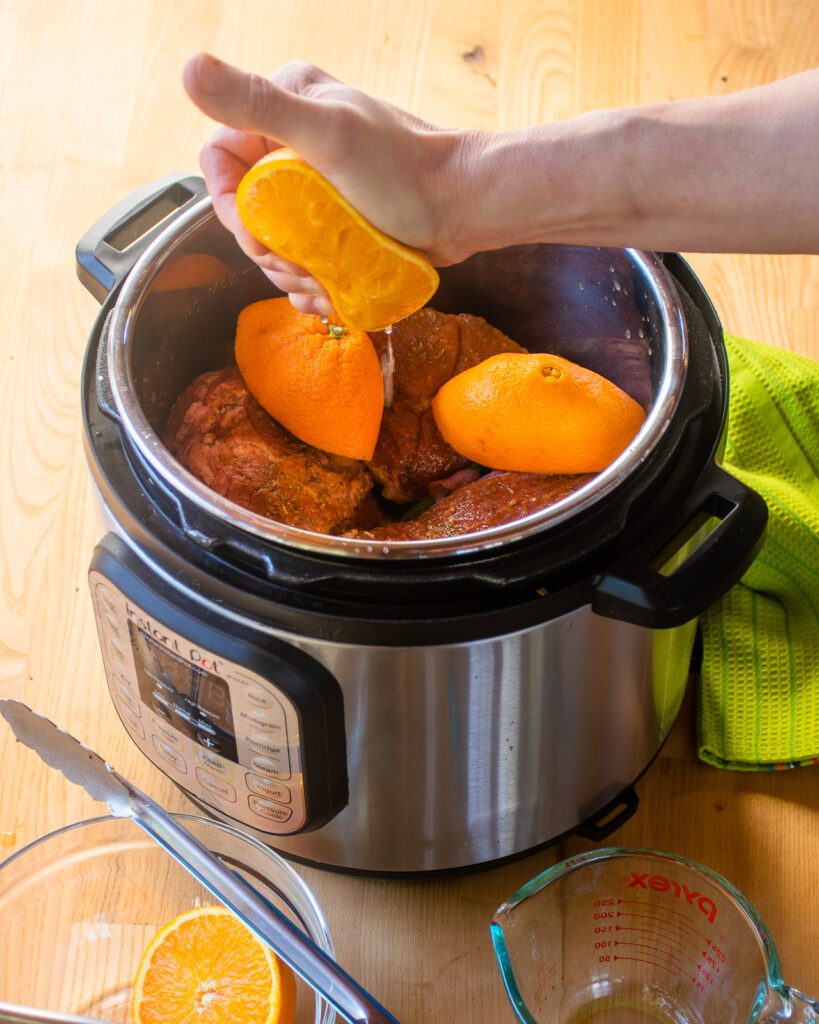 Pork Carnitas Seasoning
The seasoning is an essential part of making delicious pork carnitas. There are many different ways to season the pork and there is no right or wrong way. This recipe uses oregano, cumin, cayenne, coriander and cinnamon along with salt and rubs it onto the pork before cooking. Of course, you can adjust the seasonings the way you like it, but I love this combination of flavors and find it works so well with the orange that is added into the mix.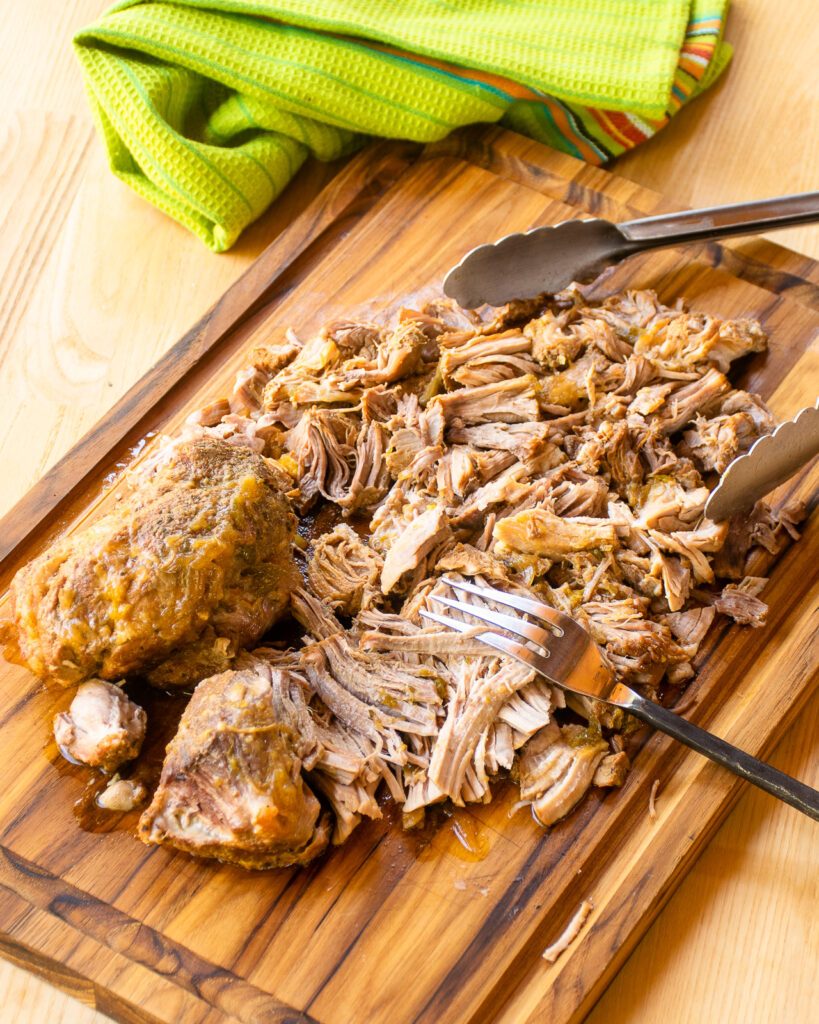 Slow Cooker Pork Carnitas
If you have all the time in the world, you can also make this pork carnitas in the slow cooker. You'll follow the same directions as for the pressure cooker, but instead of pressure-cooking for 55 minutes, set the slow cooker to low for 8 to 10 hours, or high for 4 to 6 hours. Then, shred the pork and give it a quick sauté before loading it into your tacos.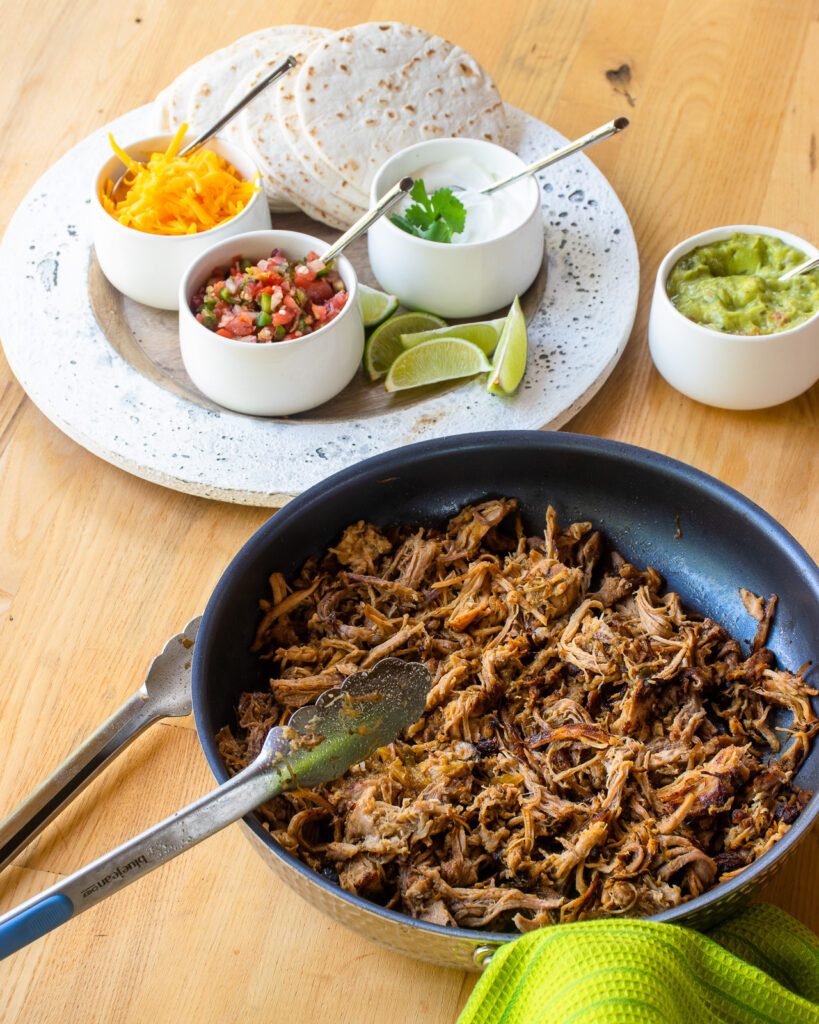 Pork Carnitas Toppings
As for how you top your taco, that is very personal, isn't it? Some popular toppings include chopped onions, fresh cilantro, crumbled queso fresco, diced avocado, pickled Jalapeños, and a squeeze of lime juice. It's also nice with a little cabbage slaw instead, and some guacamole or salsa on the side is never a bad idea.