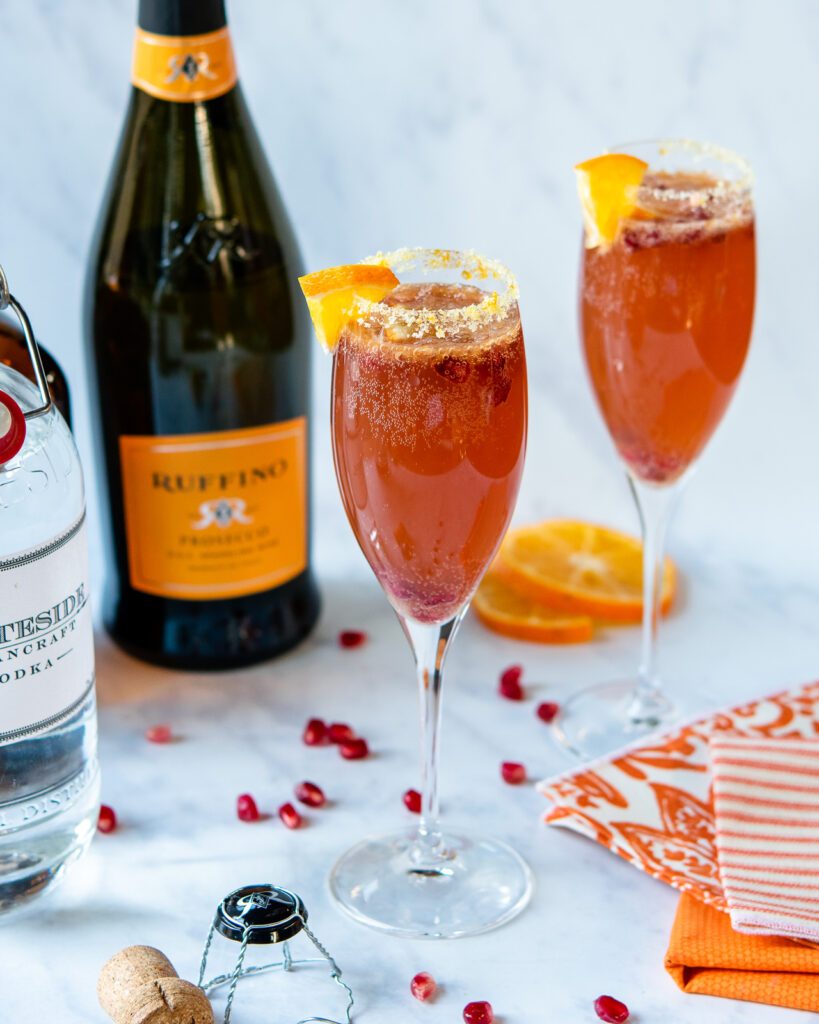 The Perfect Celebratory Cocktail
There's no better way to celebrate a special occasion than with a delicious and refreshing cocktail. This pomegranate tangerine Prosecco cocktail is the perfect choice for any celebration. The combination of sweet pomegranate and tangy tangerine is balanced out by the bubbly Prosecco, resulting in a perfectly balanced and sophisticated drink.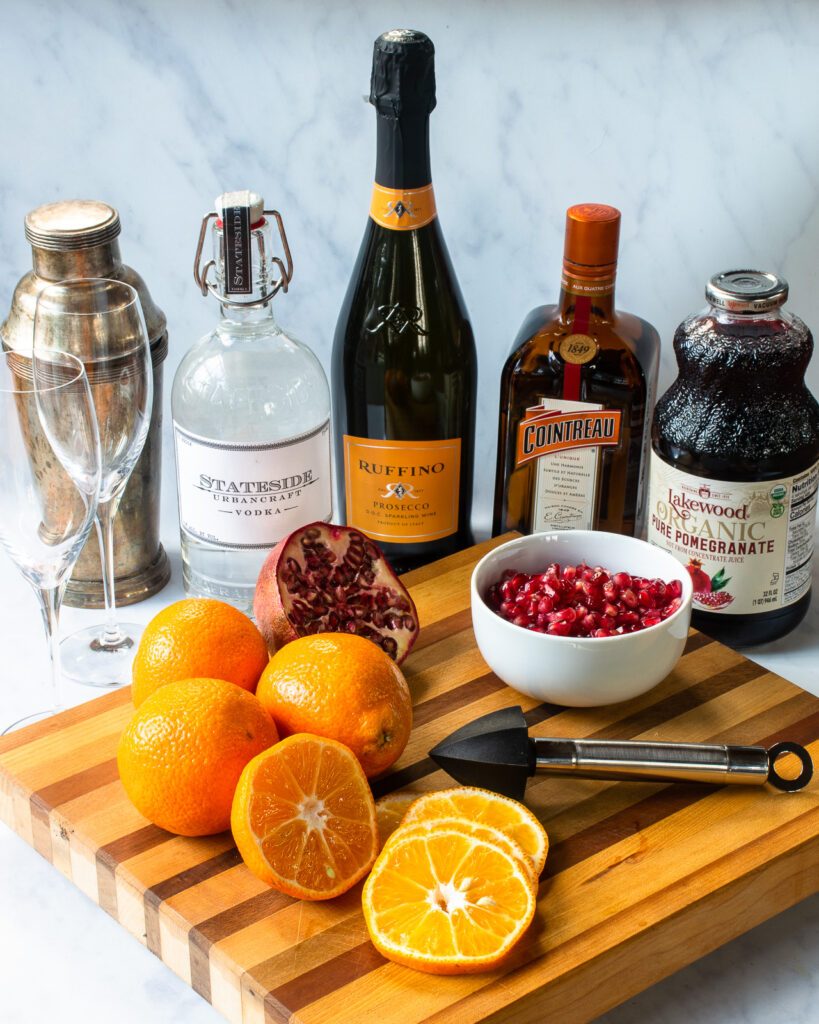 Seeding a Pomegranate
One of the key garnishes for this cocktail is pomegranate seeds, which add a burst of sweet and tart flavor and a little fun to the glass. You can often find pomegranate seeds already removed from the fruit in your grocery store, but if you only have a whole pomegranate, you can remove the seeds easily yourself. Learn how here, with a trick to keep you free from pomegranate stains too!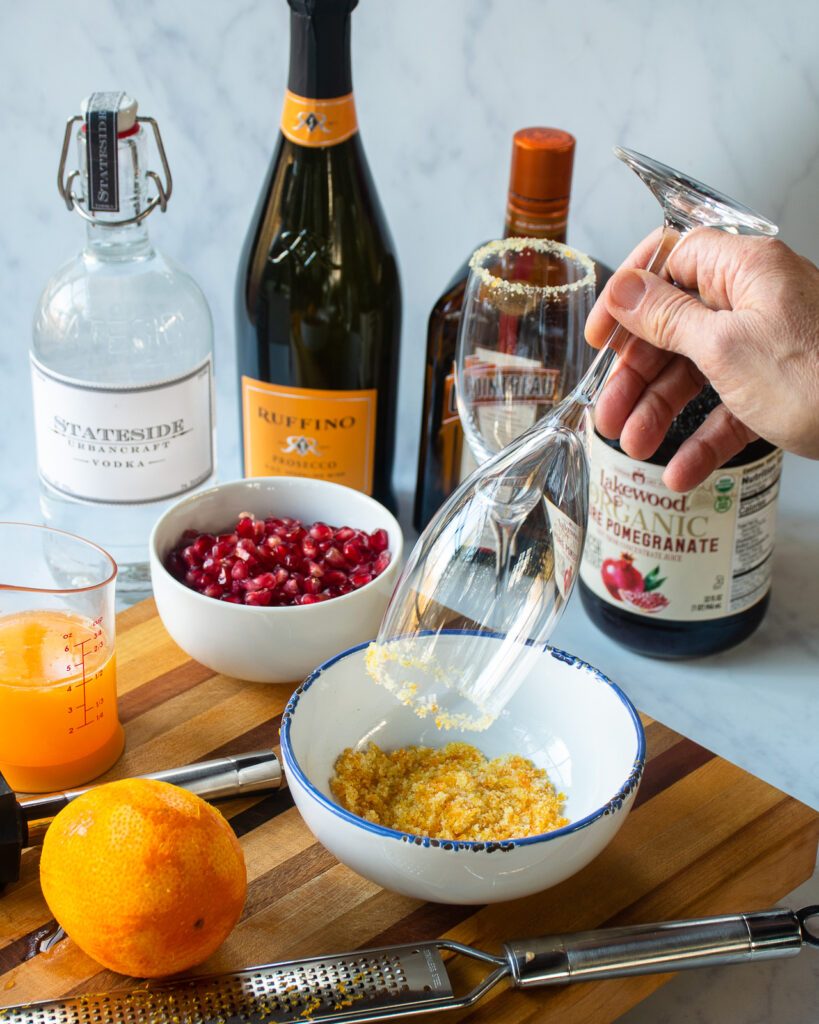 Sugared Zest Rim
To add a touch of sweetness to the rim of your cocktail glass, you can sugar it with sugared tangerine zest. To do this, mix together 2 tbsp granulated sugar and the zest of one tangerine in a shallow dish. It's best to use a microplane for the zest so that it is super fine. Dip the rim of the glass into the mixture, then gently tap off any excess. Totally optional, but a nice touch for a special occasion.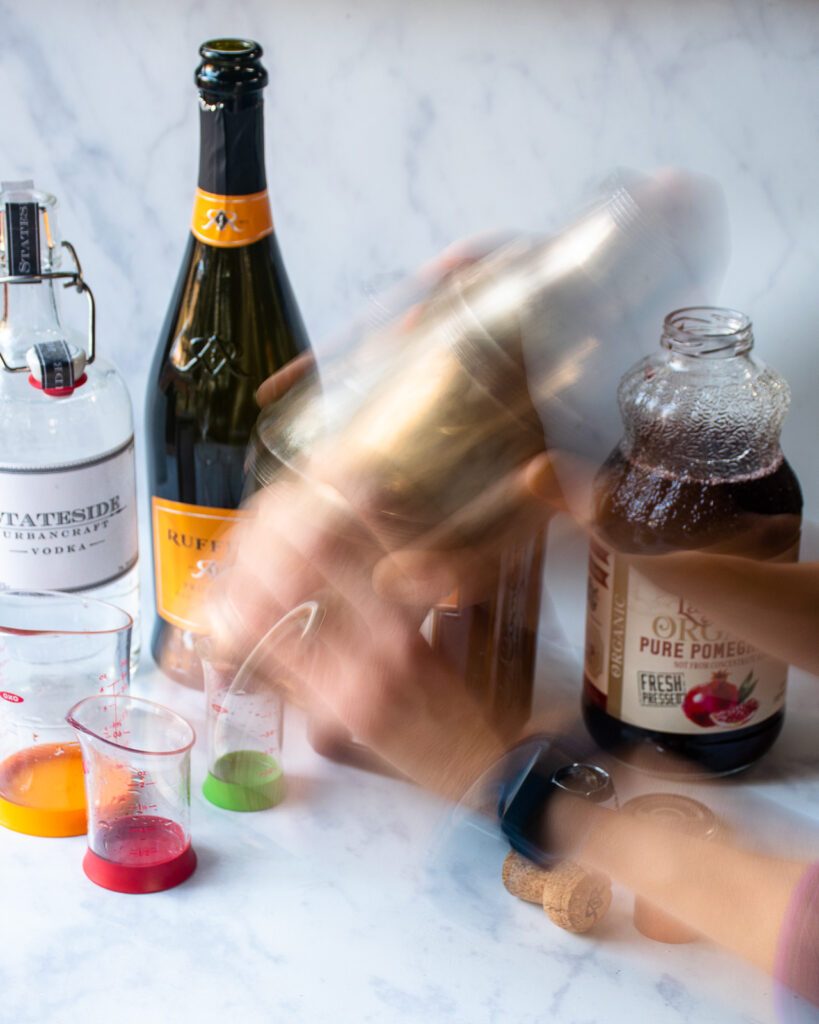 When to Shake a Cocktail
In general, cocktails that are made with all liquid ingredients including an acidic citrus juice, such as this pomegranate tangerine Prosecco cocktail, should be shaken. Shaking the ingredients helps to combine them thoroughly and create a well-balanced drink.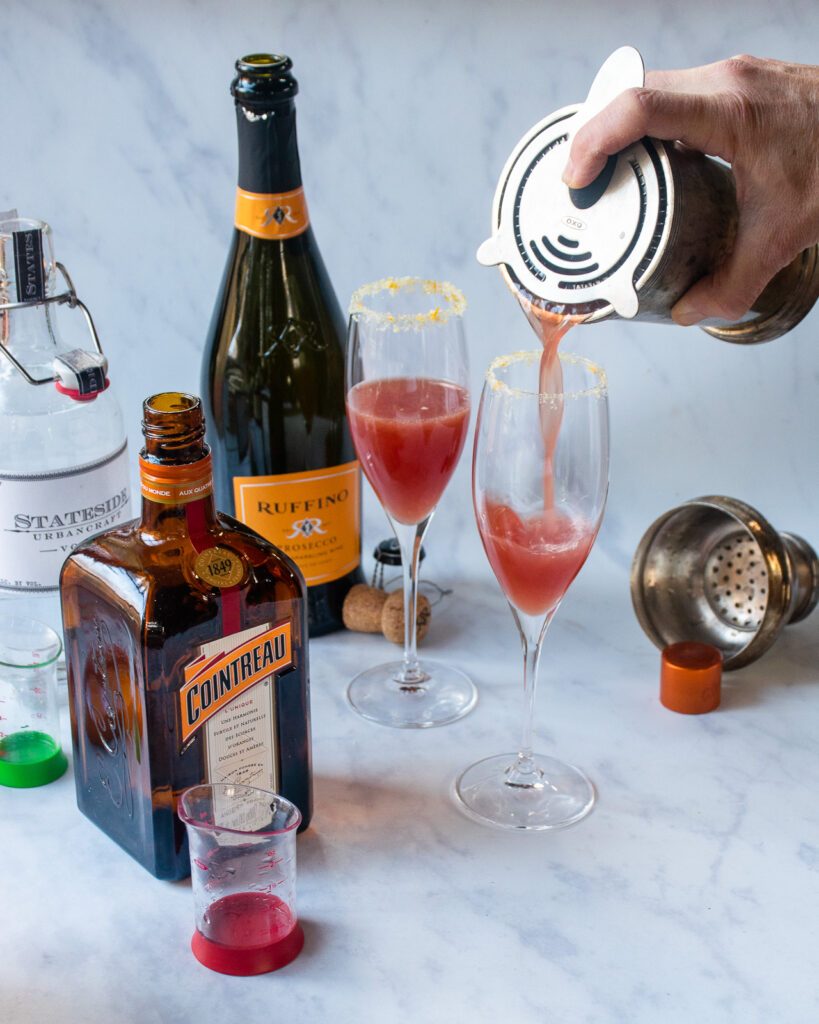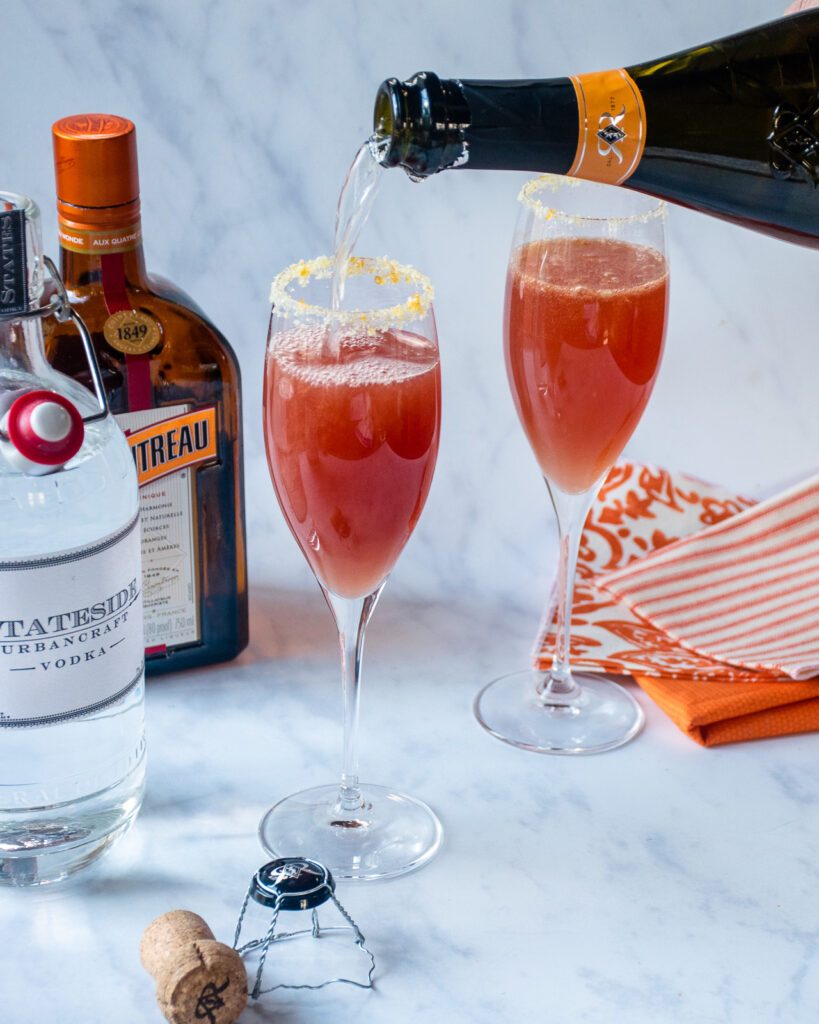 What Prosecco to Use
Prosecco is a sparkling white wine that originates from the Veneto region of Italy. It is light and refreshing, with a subtle sweetness and delicate bubbles. When selecting a Prosecco for this cocktail, it's best to choose a bottle that is dry or extra dry, as the sweetness of the pomegranate and tangerine will balance out the dryness of the Prosecco. Look for a Prosecco that has a fruity and floral aroma, as these flavors will complement the pomegranate and tangerine.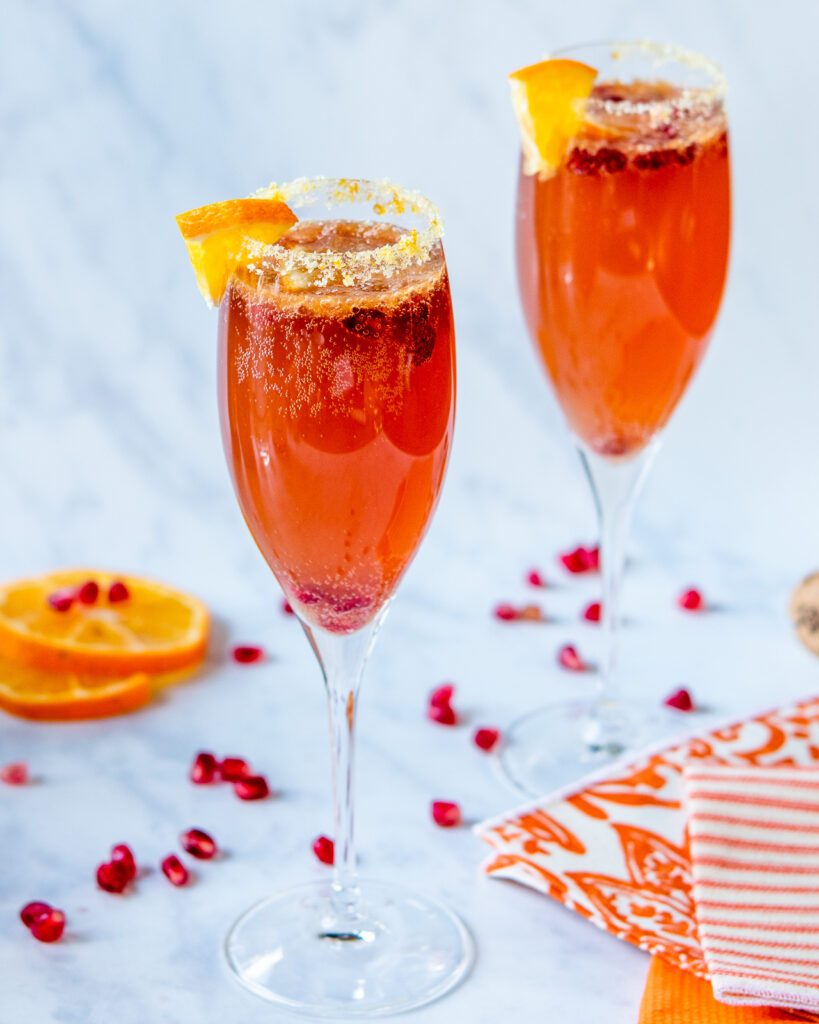 How to Serve
To serve this cocktail, fill a cocktail shaker with ice. Add 4 ounces of pomegranate juice, 4 ounces of tangerine juice, 1 ounce of Cointreau and 2 ounces of vodka. Shake well to combine the ingredients. Strain the mixture into a sugared rimmed cocktail glass, then fill to the rim with Prosecco. Garnish with a few pomegranate seeds and some pieces of tangerine. Serve immediately and enjoy!
Overall, this pomegranate tangerine Prosecco cocktail is the perfect celebratory drink. It's easy to make and combines a range of flavors to create a sophisticated and delicious drink. It might just make you look for an occasion to celebrate… like, oh, it's just Friday night!