Let's face it… champagne and other sparkling wines are FUN! They are the quintessential celebration drink. Sparkling wines ring in the new year, celebrate birthdays and anniversaries, mark promotions and retirements, help announce new babies and new marriages, and even christen new boats. Wherever there is fun and celebration, sparkling wines won't be far away. So, let's have some fun!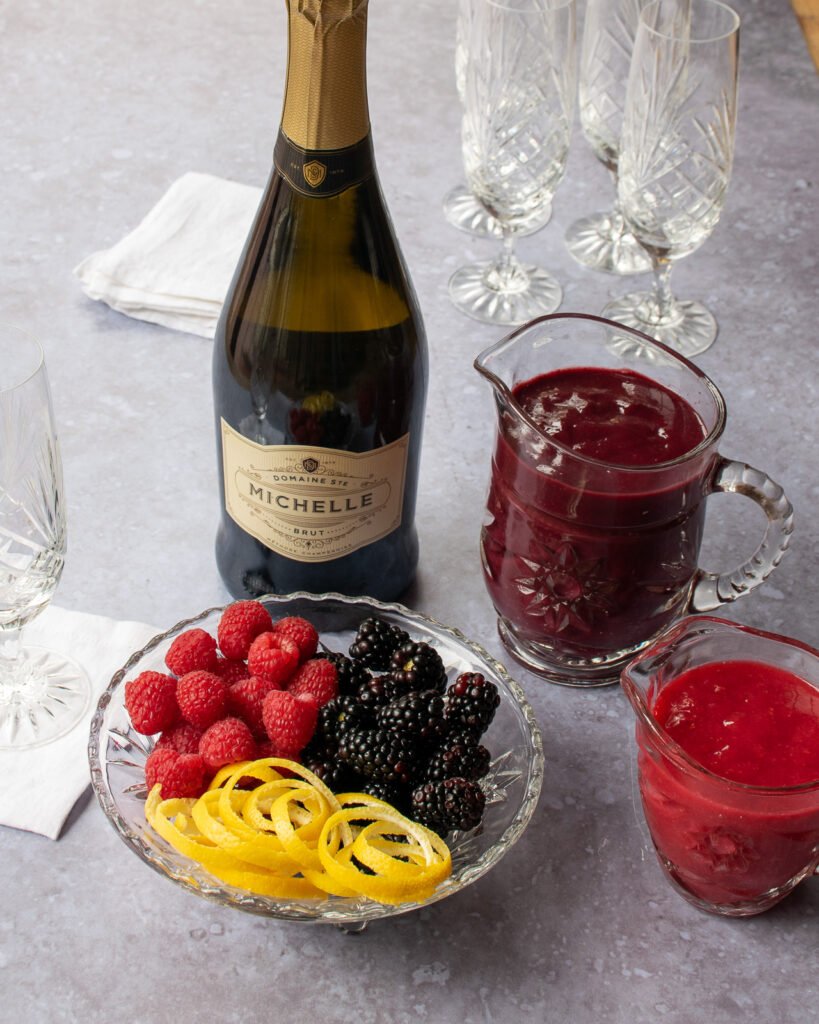 This recipe for jam bellinis comes from my friend and mixologist extraordinaire, Lottie Muir. As anyone knows who visited the Midnight Apothecary pop-up bar in London, England knows, Lottie is someone who knows a lot about fun and in this cocktail she's bringing fun to everyone. Though it's called a Jam Bellini, this cocktail doesn't actually use jam, but a quick fruit purée that anyone can make. Purée your choice of berries (Lottie suggests blackberries) in a blender with some lemon juice and superfine sugar OR if you don't have a blender, simmer them on the stovetop until they breakdown into a purée of sorts. Either way, strain out the seeds (no-one likes berry seeds in their teeth when they are trying to look sophisticated drinking a champagne cocktail) and get ready for the next step.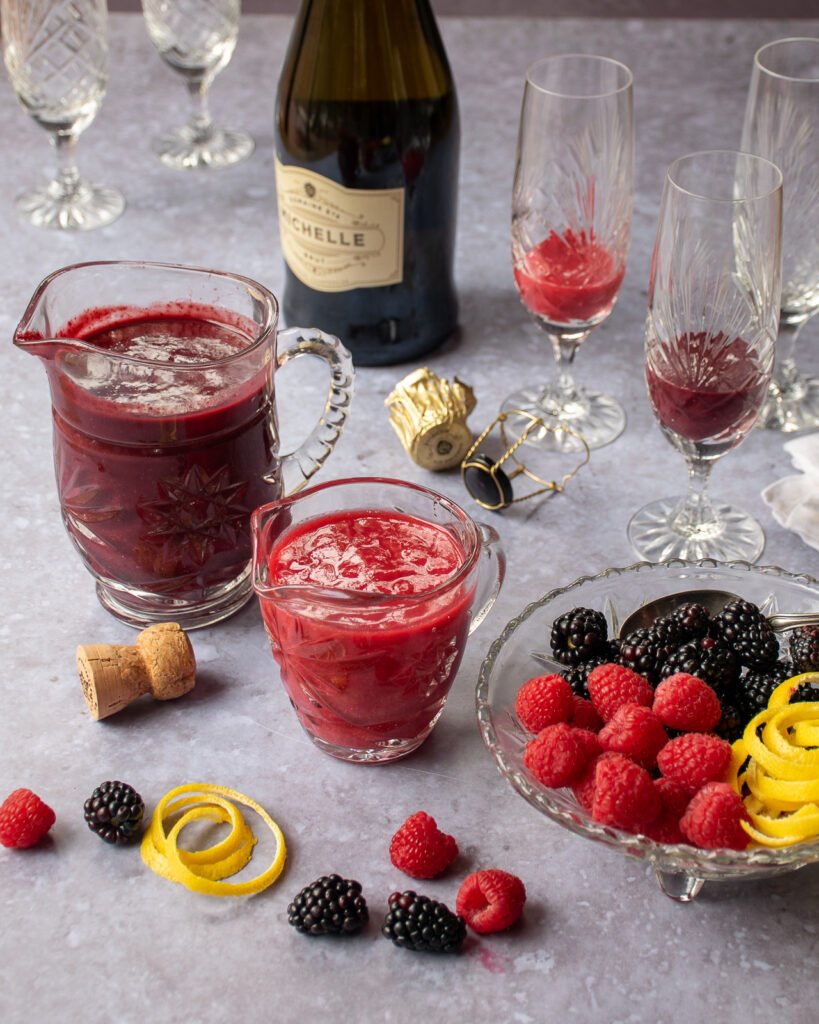 The next step, of course, is to simply mix it with champagne. Champagne is, strictly speaking, sparkling wine from the Champagne region of France. You aren't limited to champagne for this cocktail recipe – prosecco, cava or any sparkling wine will do, but Lottie does recommend a dry sparkling wine that will counteract the sweetness of the purée. Pour the champagne into the berry purée, stirring as you do to incorporate the two ingredients. Et voilà! You're ready to enjoy a cocktail that is not only delicious, but absolutely beautiful as well.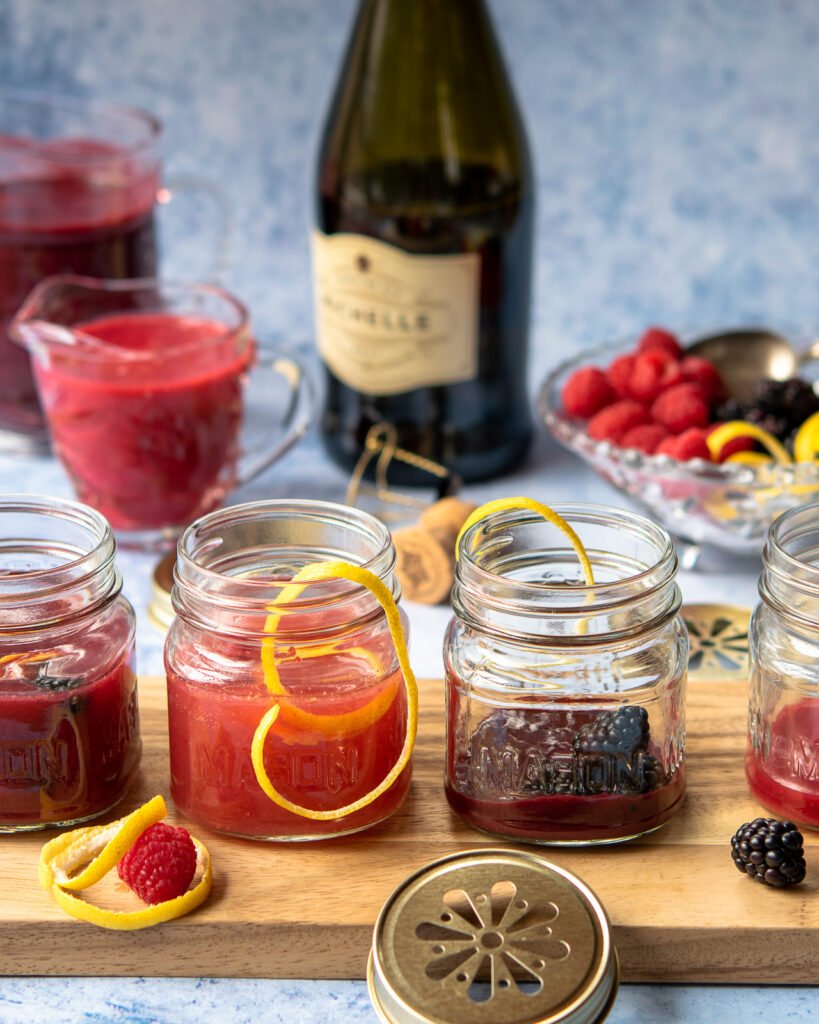 These cocktails are so very pretty that it becomes a pleasure to garnish them. If you're planning a fancier celebration, be sure to use champagne flutes, but look how cute they can be in little jam jars if your occasion is more casual. You could even set up a jam bellini bar with a little purée in several jars or glasses and then just have people pour their own champagne. A few berries and curls of lemon zest are all you need for gorgeous garnishes.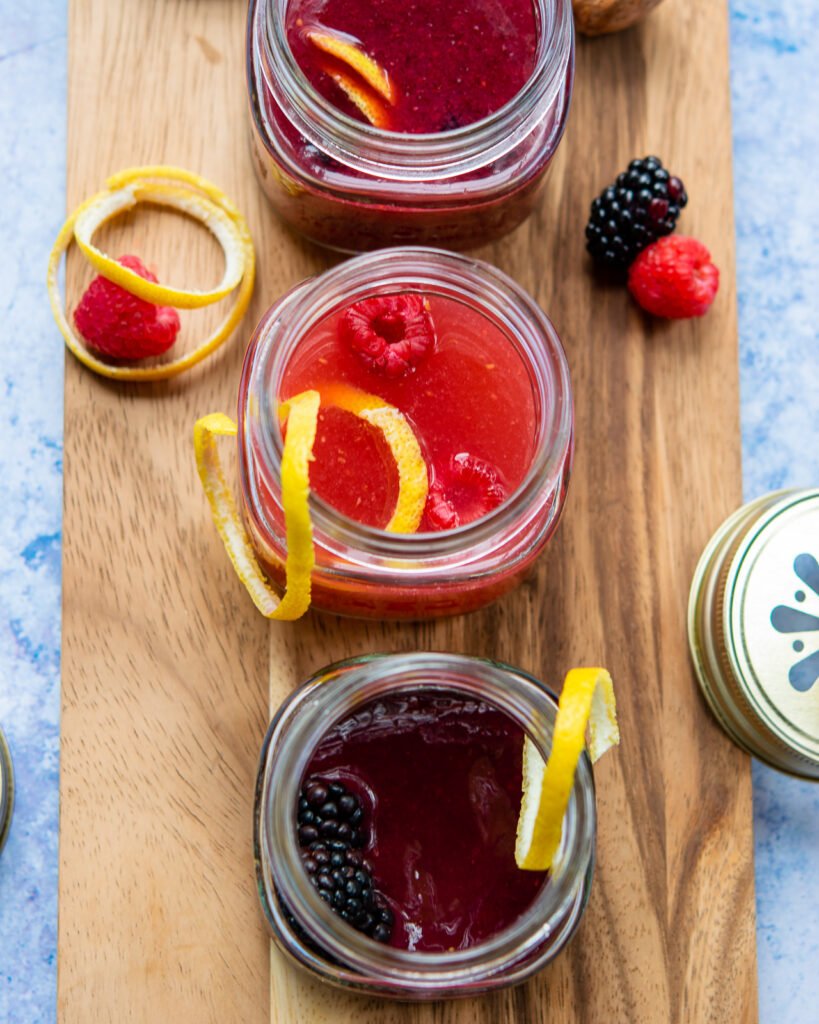 This is just one of many cocktail recipes from Lottie's first book – Wild Cocktails from the Midnight Apothecary by Lottie Muir, published by CICO Books (£16.99) © CICO Books. You can find out more information on her book here or check out her other book Wild Mocktails and Healthy Cocktails: Home-grown and foraged low-sugar recipes from the Midnight Apothecary for more delicious cocktail recipes.