What is Hollandaise Sauce?
Hollandaise is an emulsion sauce: a sauce where two ingredients that don't usually blend (water and fat) are suspended together. You make an emulsion sauce by breaking the molecules of one of the liquids into tiny minuscule little droplets and suspending them in the other liquid by vigorously whisking or using an electric blender or food processor. Traditionally, Hollandaise sauce is made by whisking egg yolks, lemon juice, salt and cayenne pepper over a water bath and drizzling in clarified butter (pure butter fat with the milk solids removed). The challenge with this traditional method is that first of all, it takes some serious coordination to pour delicately with one hand, while whisking vigorously with your other and using your third hand to hold the bowl steady… you see what I mean? Secondly, as with all emulsion sauces, Hollandaise is prone to "breaking" or having the water and fat fall out of suspension into a liquid-y or lumpy mess, presenting another challenge. Luckily, there are solutions to both of these challenges.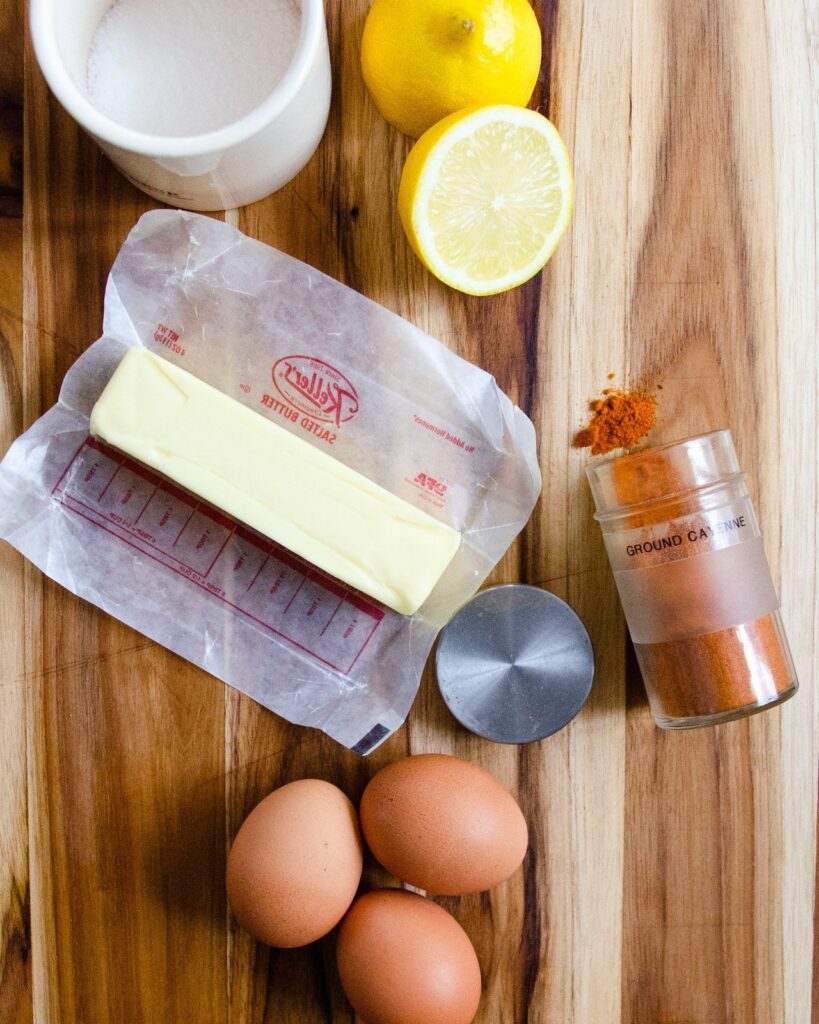 Quick Blender Version Hollandaise
The first solution is to use a blender to make your Hollandaise sauce. Using the blender means that your sauce will only be as warm as the butter you pour into it, but it's so much easier to do than whisking by hand. The video below shows you just how easy this blender version can be. (The eggs that you use in this version are not cooked, so this is not a recipe for those with compromised immune systems, pregnant women, or those who just don't like the idea of raw eggs.)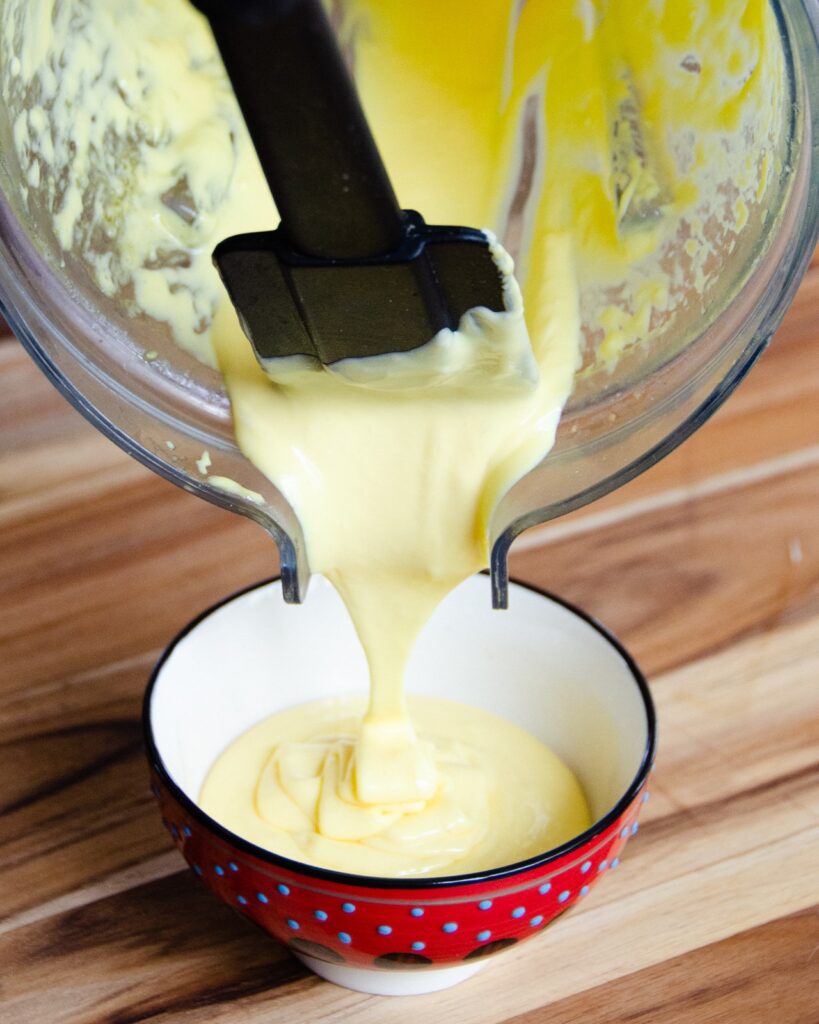 How to Fix a Broken Hollandaise
The second solution to Hollandaise challenge is that you can fix a broken Hollandaise. If the Hollandaise becomes thin with lumps floating in it, your egg yolks became too hot and coagulated, letting the butterfat leak out. This shouldn't happen to you if you're using the blender method which doesn't include whisking over a double boiler, but if it does, simply strain the lumpy sauce and then start again by drizzling that strained sauce into another egg yolk. If the Hollandaise sauce just separates and you see butter leaking out of the sauce, just whisk it vigorously again (or blend it) and it should come back together.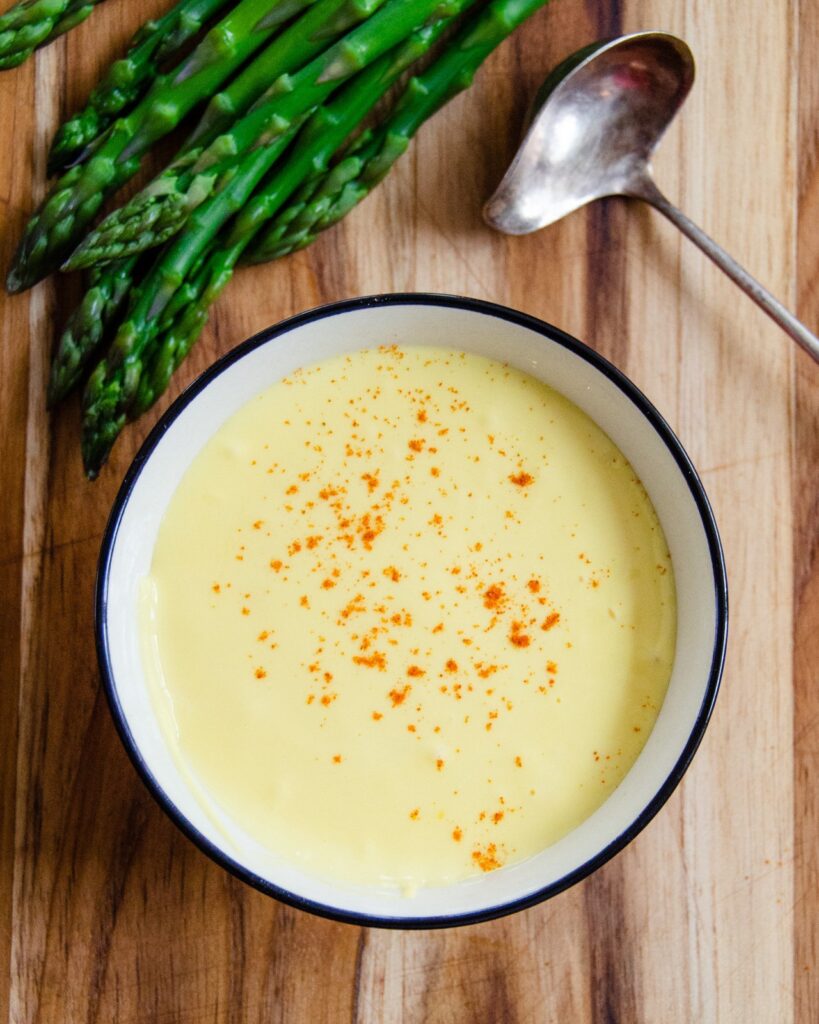 How to Serve and Store Hollandaise Sauce
It's best to serve Hollandaise sauce right away, but you can hold it for a short period of time over a pan with very low simmering water in it. This is not a sauce that you keep or store for another time however, because it will break and is next to impossible to re-heat, so use it up and enjoy it.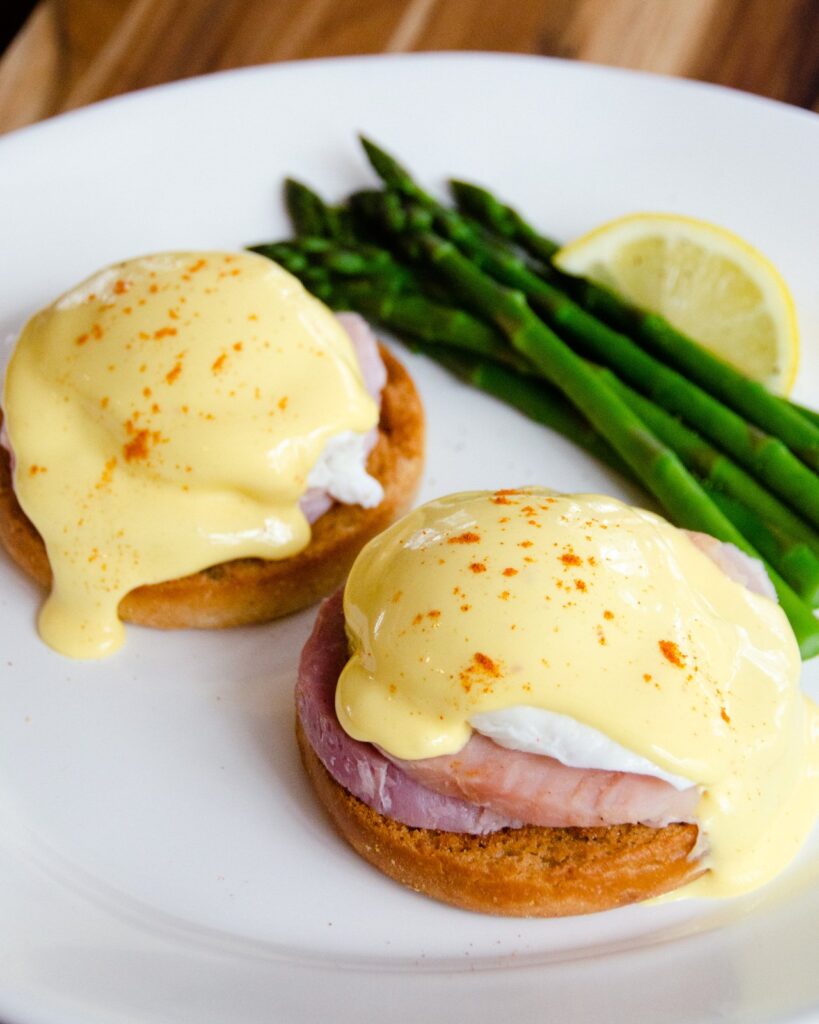 Variations on Hollandaise Sauce
Because Hollandaise is a mother sauce, we know that it is the base for other sauces. The most famous of these offspring sauces is Béarnaise Sauce which is traditionally served with steak. You can read how to make that here and then put it over this open faced steak sandwich. Yum!