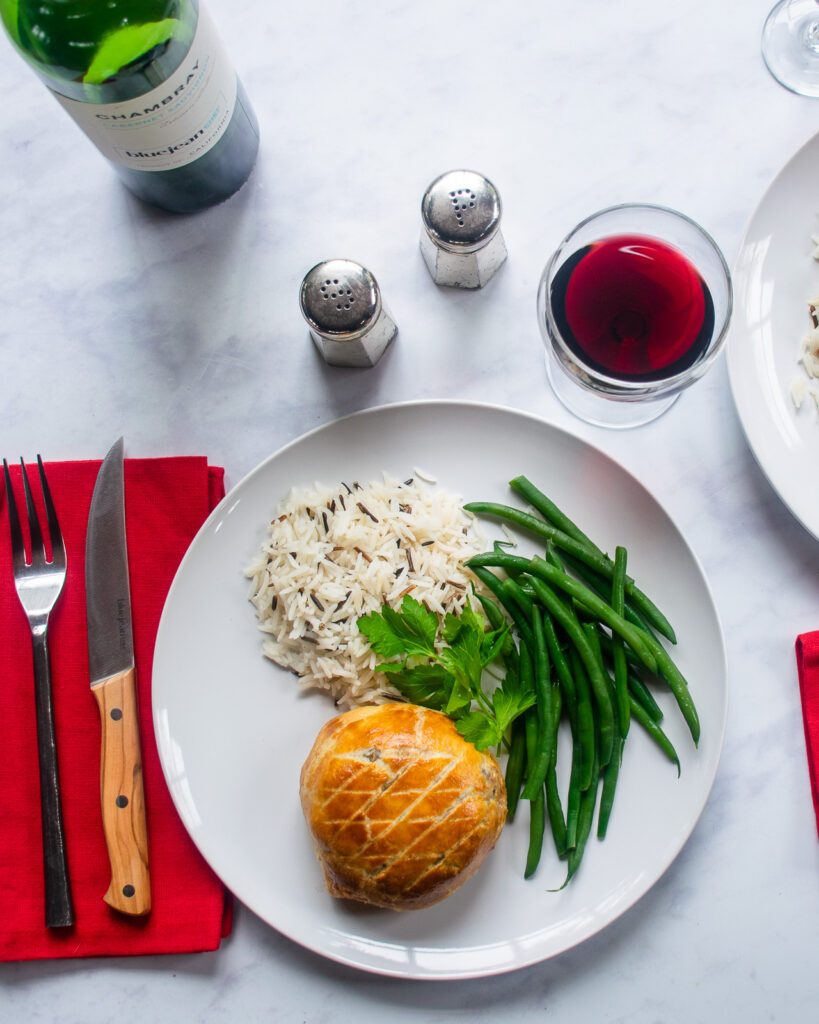 What is Beef Wellington?
Beef Wellington is a classic dish that consists of a filet of beef tenderloin coated in a layer of mushroom duxelles and then wrapped in puff pastry. This savory and flavorful dish is often served at special occasions and can be a show-stopping meal for any dinner party. It's even easier to make and serve when you make individual Beef Wellingtons.
Which Cut of Beef to Use?
Beef Wellington is traditionally made with a very tender cut of beef – usually filet. That's perfect for individual beef Wellingtons because you'll just use filet mignon instead of the whole length of tenderloin. The tenderness if important because when eaten, you'll be cutting through the pastry as well as the beef and you don't want to have to saw through the dish. Of course, you should still serve the individual beef Wellingtons with steak knives to make it easier on you and all your guests.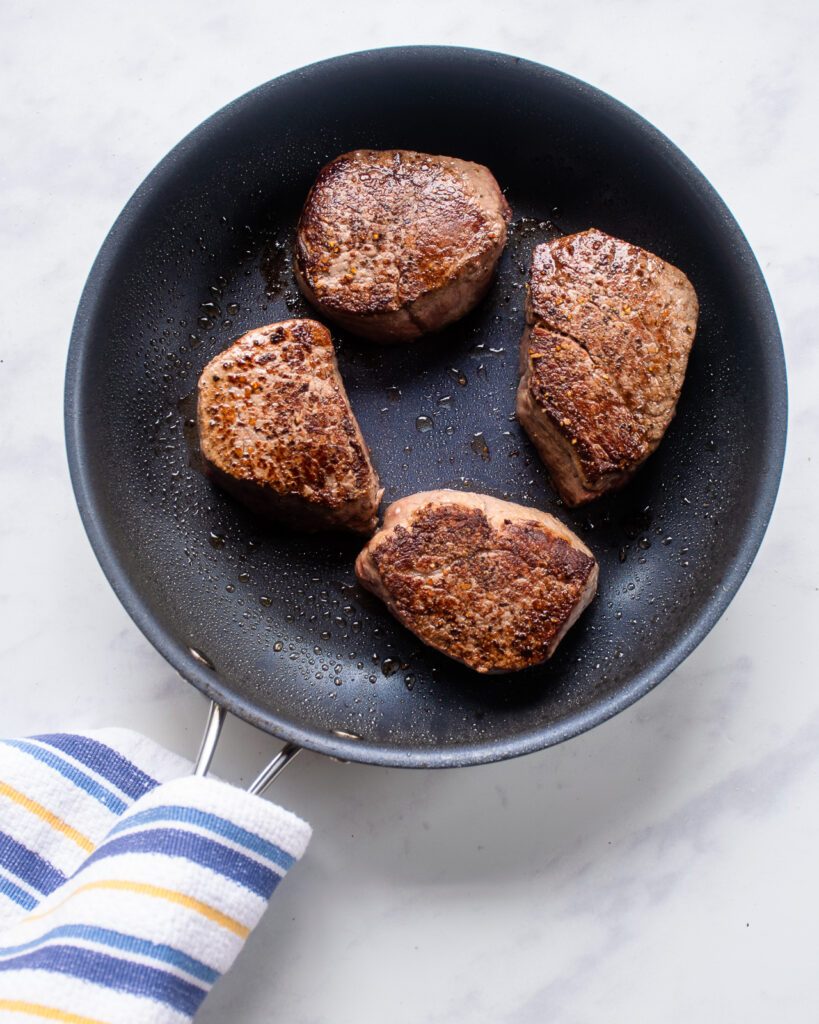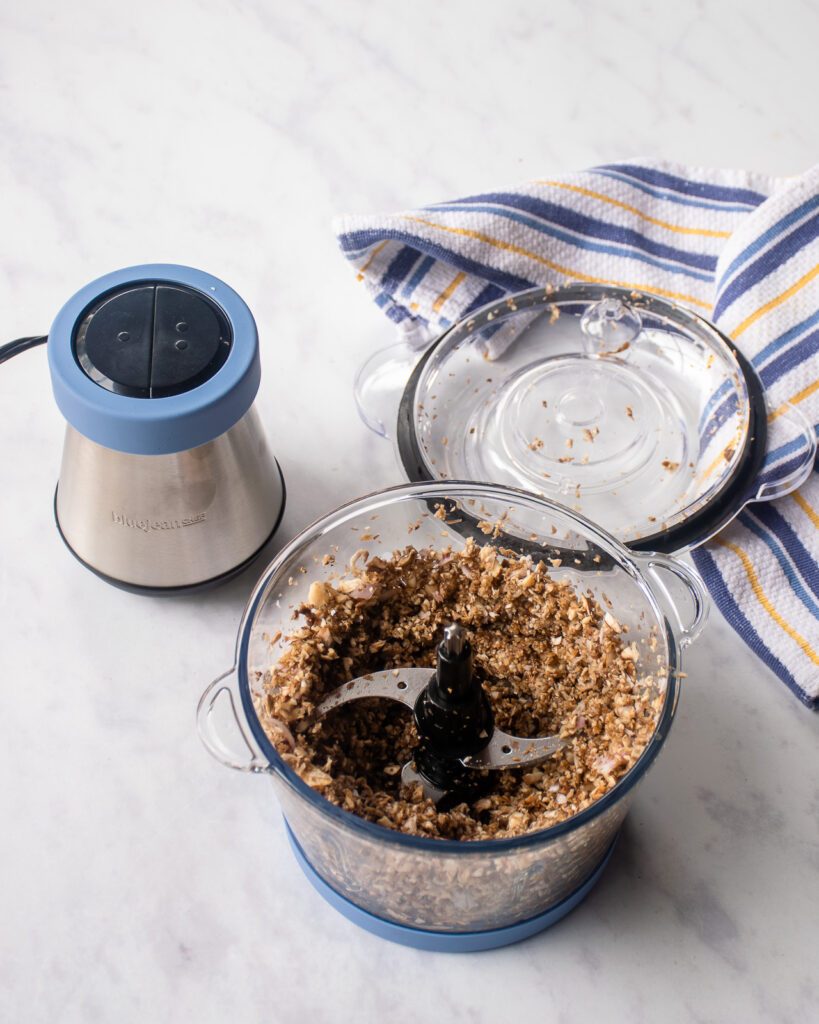 Mushroom Duxelles
Mushrooms duxelles is a mixture of finely chopped mushrooms, shallots, and herbs that is sautéed in butter until the mushrooms are softened and the mixture has a spreadable consistency. It's easiest to chop the mushrooms and shallots together in a chopper to get them finely chopped. This flavorful mixture is spread over the beef tenderloin before it is wrapped in puff pastry when making a full beef Wellington, but in the case of individual beef Wellingtons, the duxelles goes down first, then the beef and then it gets wrapped up with the puff pastry.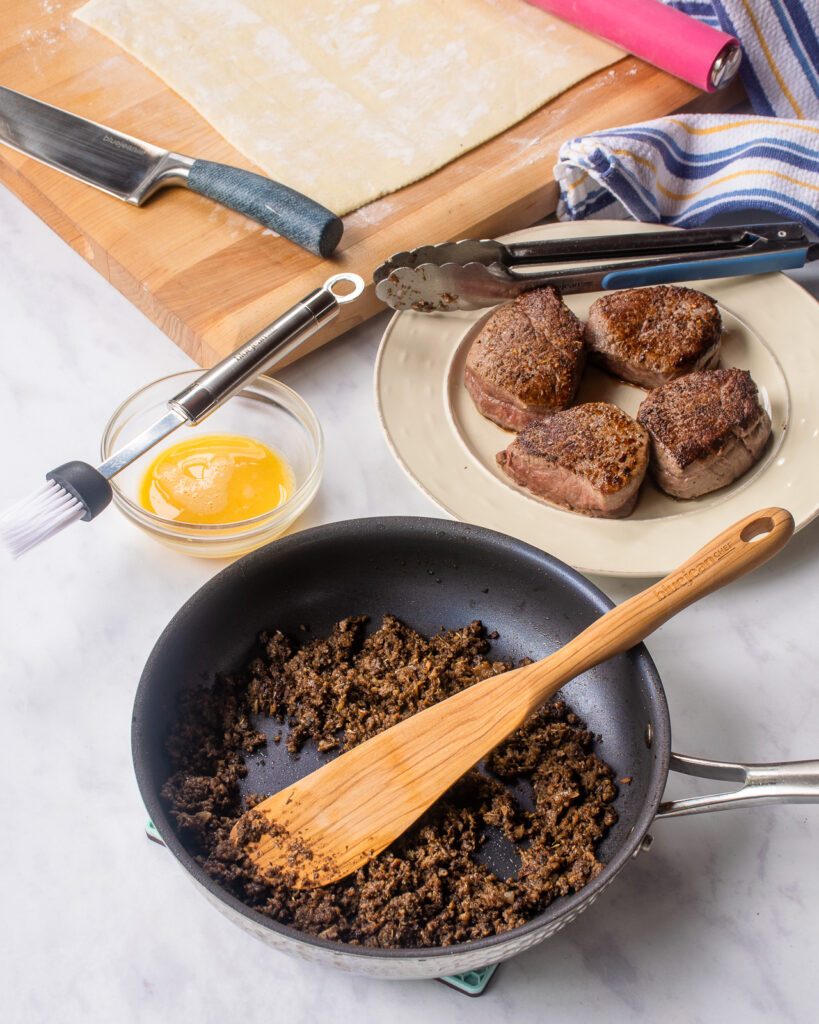 How to Make Individual Beef Wellingtons
To assemble these mini Beef Wellingtons, divide the duxelles between four squares of puff pastry. Then top each with a seared filet mignon. first brush the puff pastry with egg wash and then place the beef tenderloin in the center of the pastry. Finally, carefully wrap the puff pastry around the beef, sealing the edges to create a neat and tidy package. Don't worry about being too precious about this – the puff pastry can handle a little tugging to get it to wrap around the beef. Seal the edges with a little egg wash if necessary, otherwise, just pinch the pastry together to keep it close, then brush the entire outside with egg wash – this will help with browning.
How to Make Beef Wellington Ahead?
You can make the beef Wellington ahead of time by stopping once they are assembled. Keep the assembled Wellingtons in the refrigerator, removing them half an hour before you put them into the oven and then bake as directed. I recommend making ahead this way rather than freezing the Wellingtons. Cooking from frozen is much trickier to maintain the internal temperature of the beef.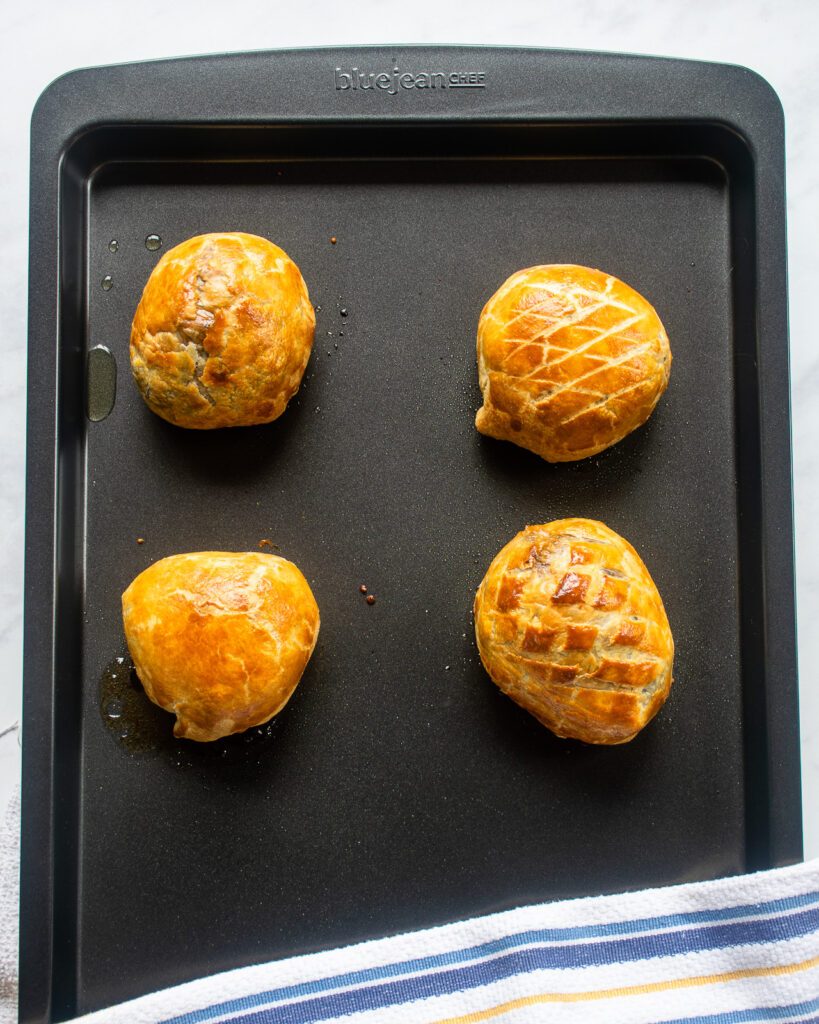 Cooking Time for Beef Wellington
Beef Wellington should be cooked in a preheated oven at a high temperature, usually around 400-450˚ Fahrenheit. The exact cooking time will depend on the size of the beef tenderloin and the desired level of doneness, but as a general rule, a medium-rare Beef Wellington will take about 15 to 20 minutes to cook. Cook it longer if you want the steak cooked to a more well done degree of doneness.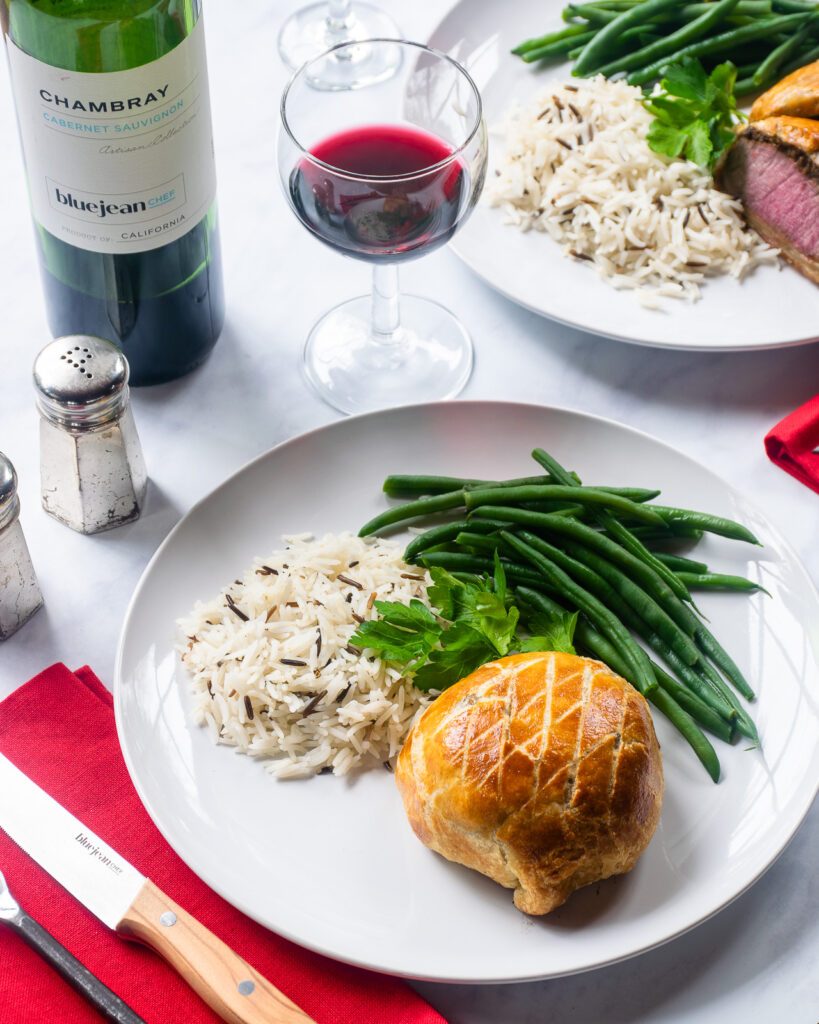 Sauce and Sides for Beef Wellington
When it comes to serving Beef Wellington, there are many delicious options to choose from. Some classic side dishes that pair well with this dish include roasted potatoes, basmati rice, steamed vegetables, and a rich gravy. Alternatively, you could also serve Beef Wellington with a simple salad and some crusty bread for a more casual meal. No matter what you choose to serve with it, Beef Wellington is sure to be a hit with your guests.