If you're looking for a grand meal to have for a special occasion, why not make a standing rib roast? The biggest draw back to making this meal is the cost of the beef, but if you're willing to splurge (it is a special occasion, after all), this is a recipe that really cooks itself. It just requires time.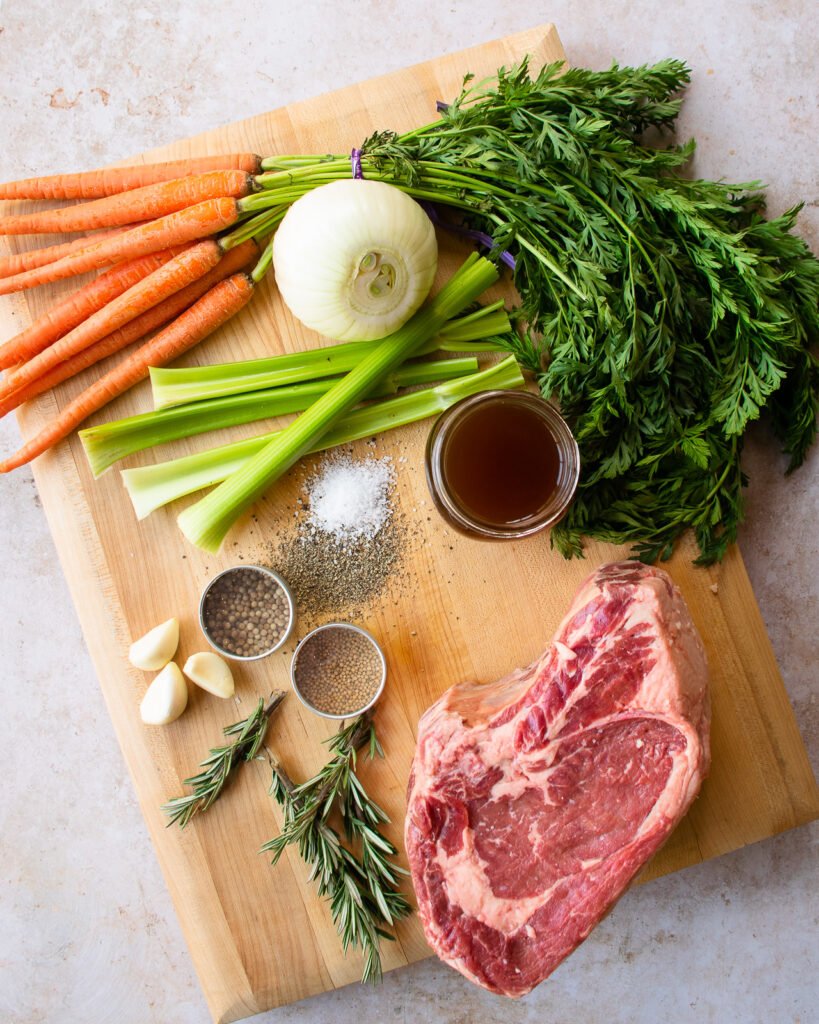 Buying the right meat is the first step in preparing a standing rib roast. A side of beef has 13 ribs. The first five come from the shoulder (or chuck) of beef, the next seven are from the rib section and the last is part of the loin. It's the rib section (ribs 6 to 12) that is known as prime rib and that's what we're looking for in this recipe. Now, you won't need all seven ribs unless you are feeding a huge crowd (and mortgaging your home) and generally butchers divide prime rib into two cuts – the first cut and the second cut. The first cut is closer to the loin end and it tends to be more tender. The second cut is closer to the chuck end and has a little more fat, making it a little more flavorful. Either cut is delicious. (the prime rib in the photo above is the second cut).  Generally, plan for one pound of roast per person. A two-rib roast should feed 6 to 8 people. 
Beef is always graded and you can also choose your roast with this in mind. Prime is the top-quality grade and refers to the amount of fat marbling in the roast – more marbling of fat means it is more tender and more tasty. Choice is a level down and beef with this grade has less marbling. You'll find prime grading increases the price tag significantly, but if it's a special occasion, it might be worth it to you. If you're celebrating on a budget, go for choice grade and know that any prime rib is a great cut of beef.
Finally, there's one more thing to check when you buy your roast. It's important to make sure that the chine bone has been removed or at least cracked. The chine bone is the backbone that runs down holding all the ribs together. In order for you to be able to more easily slice the roast, the chine bone needs to be removed or cracked so that you can slice your knife between the ribs.