What is Deglazing?
It might sound fancy or even intimidating, but deglazing is actually very simple. Deglazing is a cooking technique that is done every time a pan sauce is made. It refers to pouring a liquid (usually cold) into a hot pan that has been used to sear or cook food and has food particles on the bottom. By pouring the cold liquid into the hot pan, all the food particles are released from the bottom of the pan and that does two things for the cook. First, it brings all the flavor of those food particles (known as the fond) into the liquid which can be made into a sauce. Secondly, it cleans off the bottom of the pan. Win Win!
What Equipment do you Need?
All you need in order to deglaze is a pan that has food particles on the bottom – ideally a pan without a non-stick surface – and a deglazing spatula or spoon with a flat end. This sauteuse pan is my favorite pan for deglazing and making pan sauces.
When Should You Deglaze?
Deglazing is a technique you will do every time you want to make a pan sauce – making a sauce in the same pan in which you seared and cooked meat, chicken or fish. You can also deglaze a pan that has cooked vegetables. Deglazing a pan that has been used to caramelize onions is a great idea because it brings all the flavor from slow caramelization back into the onions and helps them turn that beautiful golden color. This technique is also very helpful when you've been roasting in the oven. You can transfer that pan to the stovetop and add liquid to pick up all the flavor on the bottom of the roasting pan.  However, you don't need to restrict it to only those times. You can deglaze a pan every time you use it if you like – even if it is just to clean the pan. If you just want to clean a pan, just pour a little cold water into the hot pan and watch the pan come clean!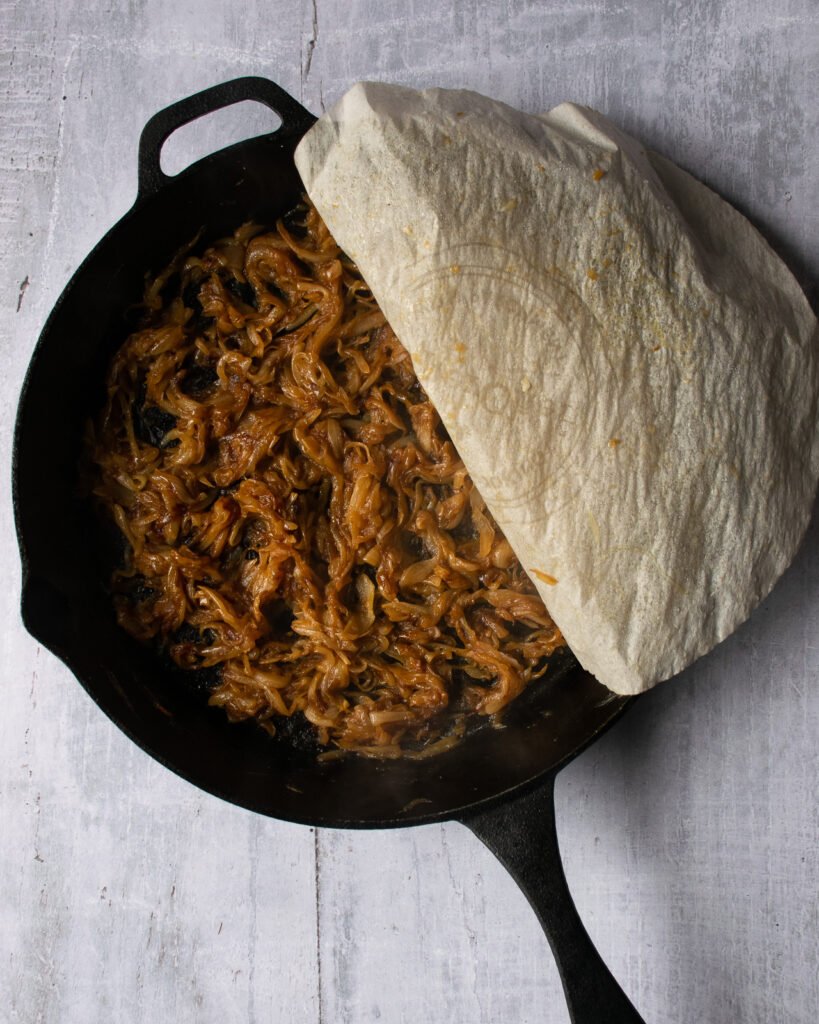 How to Deglaze a Pan
Here are the simple steps involved in deglazing a pan that has been used to cook meat or poultry:
Remove the meat or poultry from the pan.
Pour off any excess fat or oil.
If you're making a sauce, add any aromatic ingredients – shallots, fresh herbs, etc…
Pour cold liquid into the pan, keeping the heat on medium.
Bring the liquid to a boil while scraping the bottom of the pan with a deglazing spatula (or a flat ended wooden spoon)
Simmer and reduce the liquid to half its volume before adding cream or butter to finish the sauce. 
Deglazing a pan of vegetables follows a similar process with just a few differences:
Leave the sautéed vegetables in the pan.
No need to remove excess fat because there probably isn't any.
Pour cold liquid into the pan, keeping the heat on medium.
Bring the liquid to a boil while scraping the botom of the pan with a deglazing spatula (or a flat ended wooden spoon)
Continue with recipe. 

Deglazing Liquids
You can honestly use almost any liquid to deglaze a pan, but here is a list of the most common liquids that add flavor to a pan sauce
Wine – red or white
Fortified wines – sherry, vermouth, marsala, brandy
Spirits – bourbon, rum, vodka
Stock – chicken, beef or vegetable
Juices – orange, apple, lemon, etc..
Vinegars – balsamic, red or white wine, cider, rice, etc..
Beer
Of course, if you're just deglazing to clean a pan, water will do the trick.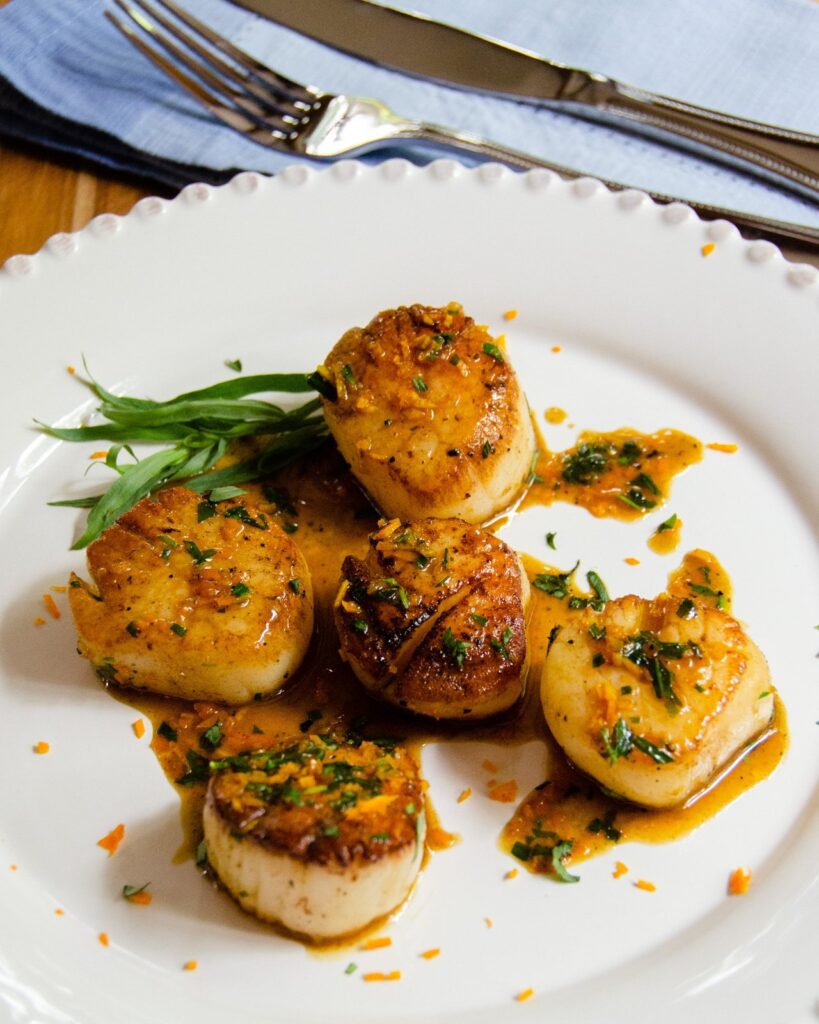 Tips for Deglazing a Pan
Use a stainless steel or cast iron pan which conducts the heat evenly and helps the food caramelize and brown. Non-stick pans prevent food from sticking and therefore do not give you a good fond on the bottom. That means that pan sauces made in a non-stick pan will not have as much flavor as their stainless steel counterparts.
If you plan on deglazing a roasting pan, make sure it can also go on a stovetop as well as in your oven.
Make sure your pan doesn't have burnt food at the bottom. By deglazing burnt food particles, you will just transfer that burnt flavor to your pan sauce. If you have burned your food, deglaze the pan with water to clean it, but don't use it for making a pan sauce. 
If your food is starting to burn during the cooking process, remove the food from the pan and deglaze with water to slow down the cooking process and remove the burnt food particles. Discard the liquid, wipe the pan dry, add new oil and continue to brown your food. Then, you'll be able to deglaze properly.
Pay attention to how much liquid you've added to the pan at the beginning of deglazing, so you can better know when you've reduced the liquid by half. Tipping the pan up to concentrate the liquid on one side of the pan makes it easier to assess how much liquid is there and how it is reducing.